By Eileen Ogintz
Tribune Content Agency
Miguel couldn't have cared less about the spectacular show that Old Faithful performed that sunny winter afternoon.
That's because Miguel, so named by my two daughters, was an 1,800-pound Bison cavorting in the snow in Yellowstone National Park. Miguel was oblivious to Old Faithful or us as we snowshoed around the famous geyser so named because historically it has erupted regularly – around 20 times per day.
Though it was 15 years ago, that encounter was one of those I-can't-believe-I'm-here travel moments — and one we will always remember.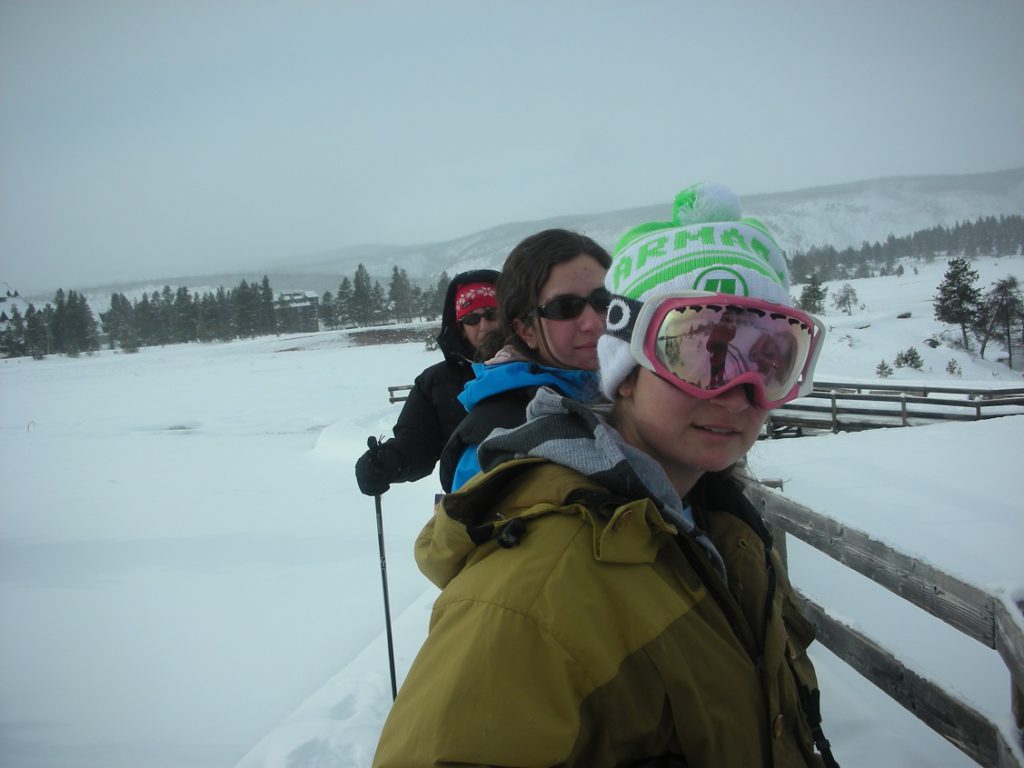 Bison certainly won't be the only animals you will see on a winter visit to Yellowstone, the nation's first national park celebrating its 150th birthday MARCH 1. Starting in March, the park will host and participate in a wide range of special activities, including with Multiple Trible Nations. Follow #Yellowstone150 frequently in 2022 to stay current on commemoration information.
Yellowstone is home to the largest concentration of mammals in the lower 48, including elk, grizzly bears and wolves, restored to Yellowstone in 1995. All 67 mammal species known to inhabit Yellowstone in the 1700s live wild in the park today, including nearly 5,000 bison, the country's oldest and largest bison herd. (Just remember to stay at least 100 yards from bears and wolves and at least 25 yards from other large animals.)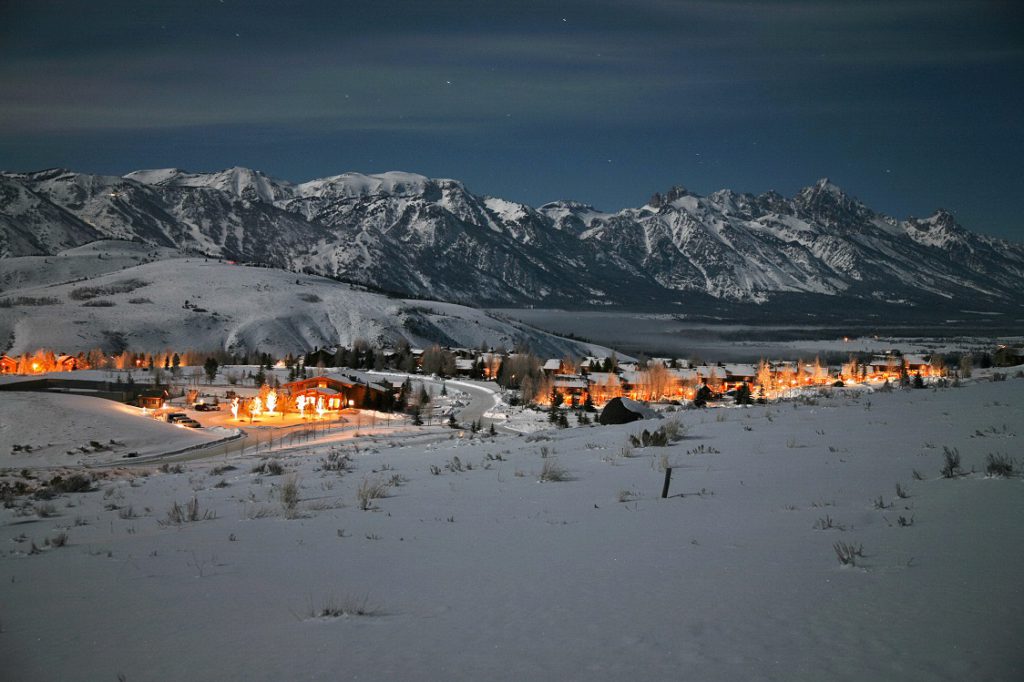 Did you know Yellowstone has more thermal features than anywhere in the world – some 10,000 geysers, bubbling mud pots, hot springs and more. That's half of the world's hydrothermal features in the northwest corner of Wyoming and extending into Montana and Idaho.
It is also huge — an area of 3,468.4 square miles comprising lakes, canyons, rivers, and mountain ranges — bigger than Rhode Island and Delaware combined and including Yellowstone Lake, not only the largest high elevation lake in North America (20 miles long and 14 miles wide) but sitting atop an active volcano, though scientists don't expect it to erupt anytime soon, even in the next 1,000 years.
Visiting Yellowstone in winter isn't necessarily easy but it is certainly rewarding with some of the best wildlife and geyser viewing, far less crowds than during the summer (nearly a million people visited just last August, the most visited August on record.)
"I work summers so I can work winters," said Karoline Sleichter, a guide for Xanterra Parks & Resorts, which manages Yellowstone's lodges and concessions. "I don't think you can match the beauty. This is why they call it a wonderland."
Yellowstone also isn't the only national park worth a winter visit when you might have a trail nearly to yourself, like at Arches National Park (see the snow against the famous red rocks). Stargaze at Bryce Canyon; snowshoe or fish at Yosemite or enjoy the Grand Canyon without the summer heat or crowds. At Rocky Mountain National Park in Colorado, back country ski through the continental divide.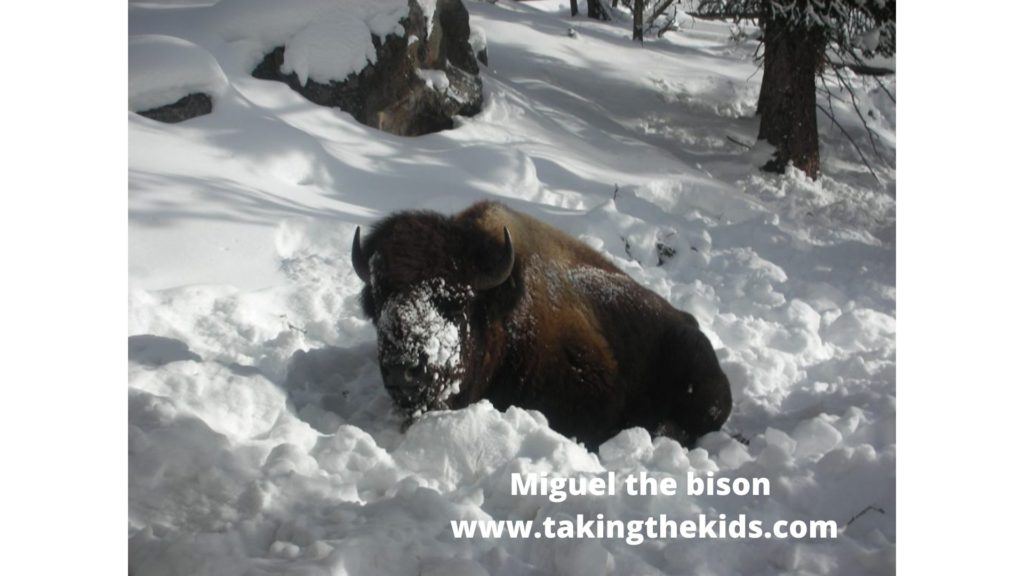 But you need to be prepared, especially in these pandemic times. Book activities in advance and double check the latest protocols. (Be prepared for masking indoors.) Be prepared that weather may derail your plans.
At Yellowstone, roads are open to primarily commercially guided snow coach and snowmobile travel only (except the road between the North and Northeast entrances). Cellphone service and Wi-Fi are poor. You will likely not receive calls or texts . Download the free National Park Service app (and offline content) before you arrive.
It's very cold with temperatures often in single digits and sub-zero temperatures common, especially in the evening. (Check the current weather conditions, pack proper clothing and equipment, and review winter safety tips from the National Park Service. Remember you are at high altitude and the cold, dry winter air can make you dehydrated. Make sure to carry — and drink — plenty of water in insulated bottles so it won't freeze and consider traction aids for your boots as paths can be very slippery, especially near the thermal areas. Stay on the boardwalks at all times!
(In summer, Yellowstone is a completely different story!)
Only the historic Old Faithful Snow Lodge and Mammoth Hot Springs Hotel, about 50 miles apart — remain open to accommodate winter guests. There are many multi-day Lodging and Learning Programs operated with naturalist guides from the nonprofit Yellowstone Forever Institute whether you want to focus on Yellowstone's elusive gray wolves, geysers and hot springs, snow coach tours, photography, cross country skiing or more.
There are also many day tours, including from Spring Creek Ranch in Jackson Hole, Wyoming, or from Big Sky, Montana, for those who want to spend some time on downhill slopes or exploring the western towns.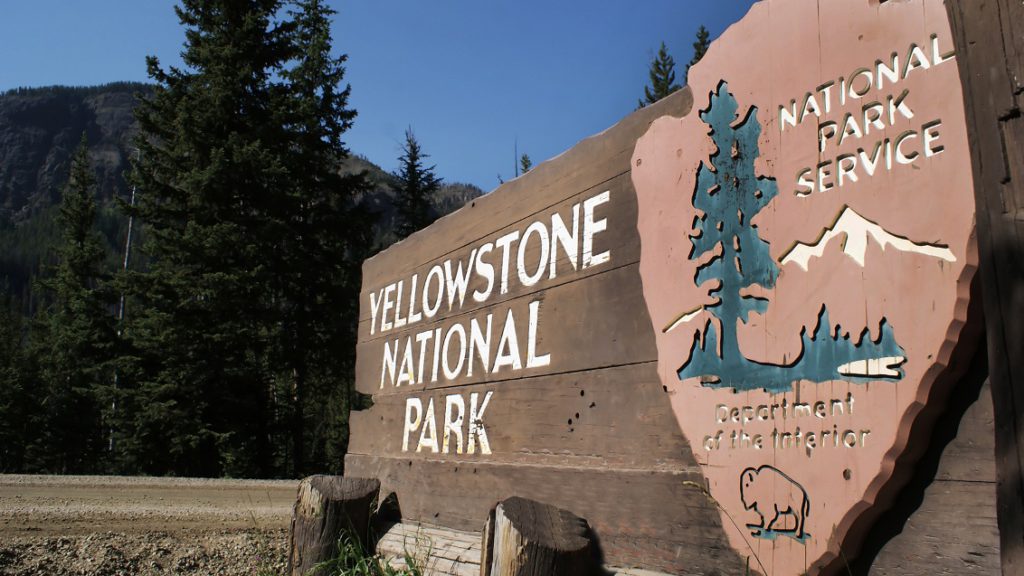 A little history: For thousands of years before Yellowstone became a national park in 1972, it was a place where Native Americans seasonally hunted, fished, gathered plants, quarried obsidian, and used the hydrothermal waters for religious and medicinal purposes.
Yellowstone's geographical wonders were completely unknown to Americans until the 19th century. The site's first non-Indigenous visitor was most likely John Colter, a former member of Lewis and Clark's Corps of Discovery expedition, in the winter of 1807 or 1808. He is considered the first known mountain man, but few believed his stories of geysers, bubbling mud pots and steaming water pools.
It was more than 60 years before there was a formal expedition, but it was the 1872 Hayden Expedition —scientists, botanists, zoologists, mineralogists, and artists — that convinced the public that Yellowstone was a rare prize to be protected as America's first national park.
Work by artist Thomas Moran and photographer William H. Jackson not only offered Americans their first glimpse of Yellowstone but convinced Congress to protect it by designating it public land. Just days after they passed the legislation, President Grant signed into law the creation of Yellowstone National Park "for the benefit and enjoyment of the people."
It still is, of course, especially in winter. Right, Miguel?
(For more Taking the Kids, visit www.takingthekids.com and also follow TakingTheKids on Twitter, Facebook and Instagram where Eileen Ogintz welcomes your questions and comments. The Kid's Guide to Philadelphia, the 13th in the kid's guide series, was published in 2020, with The Kid's Guide to Camping coming in 2021.)
©2022 Eileen Ogintz. Distributed by Tribune Content Agency, LLC.