By Eileen Ogintz
ALTA, Utah — Yin or Yang.
That kind of sums up neighboring Utah Snow resorts Snowbird and Alta.
"Totally different personalities," one local suggested.
Alta—the second oldest ski resort in the country—is all about tradition. One of only three resorts in the country that doesn't allow snowboarders… home to intimate European-style lodges that serve breakfast and dinner. The Alta Lodge, where we're staying, dates back to 1940, welcoming generations of families.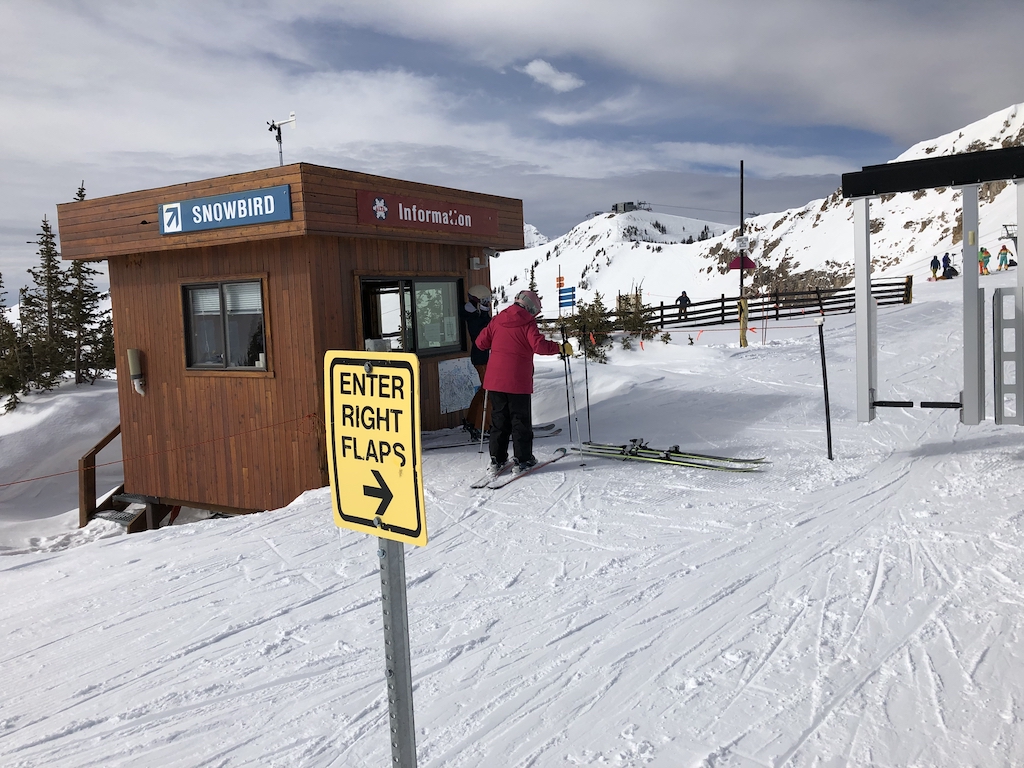 Snowbird is known for its steeps and deeps; its cliffs, glades and moguls as well as The Cliff Lodge, which boasts one of the best spas in Ski Country; The Aerie, with local seasonal ingredients, a steak house (The Steak Pit) and new this season, SeventyOne, with an open kitchen and retro vibe.
Though Snowbird has beginner terrain (at the bottom of the mountain) and intermediate terrain, the intermediate (blue) runs seem to me to be more difficult than at other areas and their (black and double black) expert runs are among the most difficult anywhere.
"Definitely an expert mountain," said Artyom Serikov, who has been skiing Snowbird all season. "It's hard not to have fun… There is always someplace new to find ."
Alta is known for its powder with a lot of skiing on open faces and bowls accessed by traversing. There is, however, plenty of intermediate terrain and an area for beginners, where the ski school is located.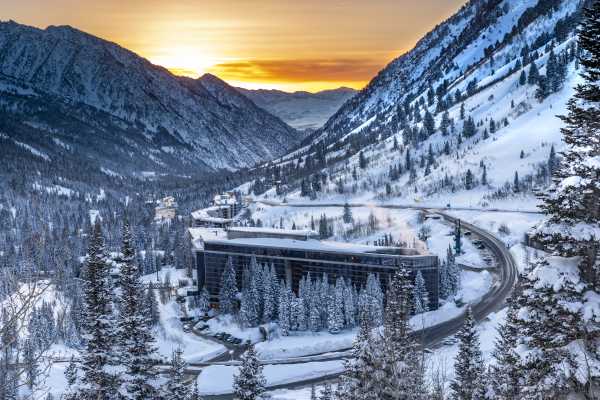 You can ski from one resort to the other—both are part of the IKON Pass and Mountain Collective. (Next seasons' passes have just gone on sale.)
Snowbird also prides itself on being the last resort to close for the season in Utah, this season offering skiing and riding well into May with a special late season pass. (Alta will remain open until April 18th.)
Maggie Loring, director of the Snowbird Ski School, noted that there are many lessons from this Pandemic season that are still being learned. "Taking advantage of outdoor space is one," she said, "I believe most resorts will have all or most programs meet on snow in the future. "It's much more efficient."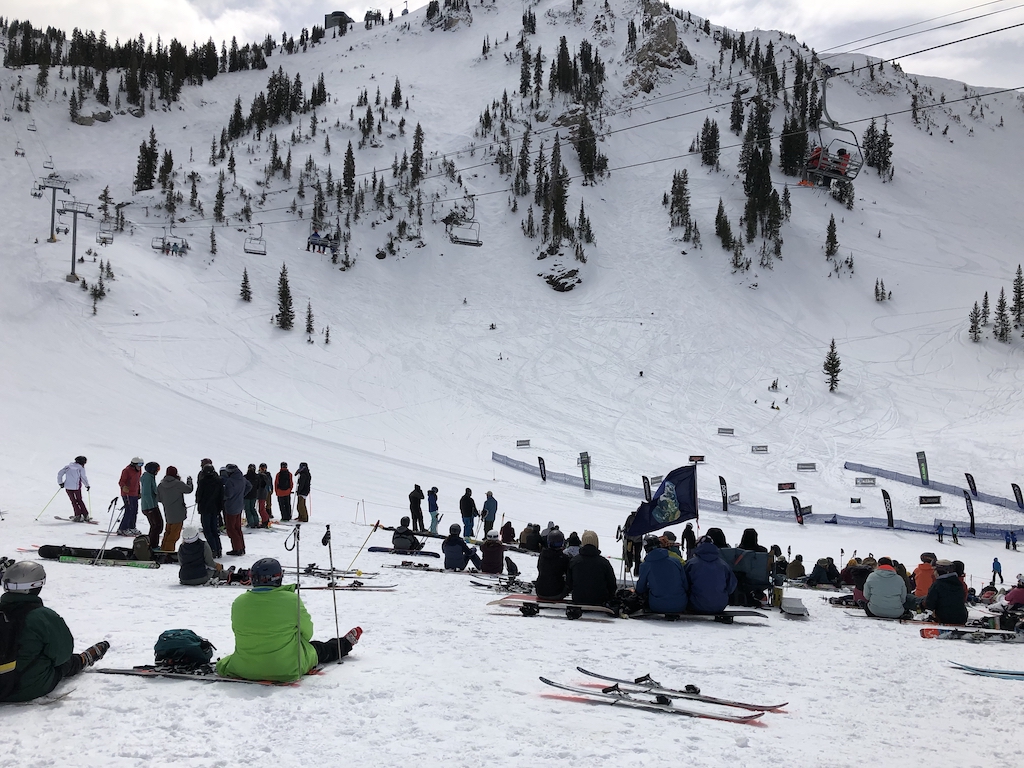 She also noted that she was on the task force for the Professional Ski Instructors of America that just produced a new report on women and snow sports. At Snowbird, there are women's camps "where women are together in a specialized learning environment…there is much encouragement and high level coaching," Loring said.
By the same token, the resort is still considering how to handle kids' lessons next year—as this season only private lessons were offered.
Ellie Oates, from Aspen, CO has skied all over and was at Snowbird to compete in the Freeride World Qualifier (www.freeskiers.org) on the day we were visiting. "I love the open faces and the panoramic views," she said, adding that she enjoyed the factoids about the history of the area (mining) as she made her way through the Peruvian Tunnel to the Mineral Basin area.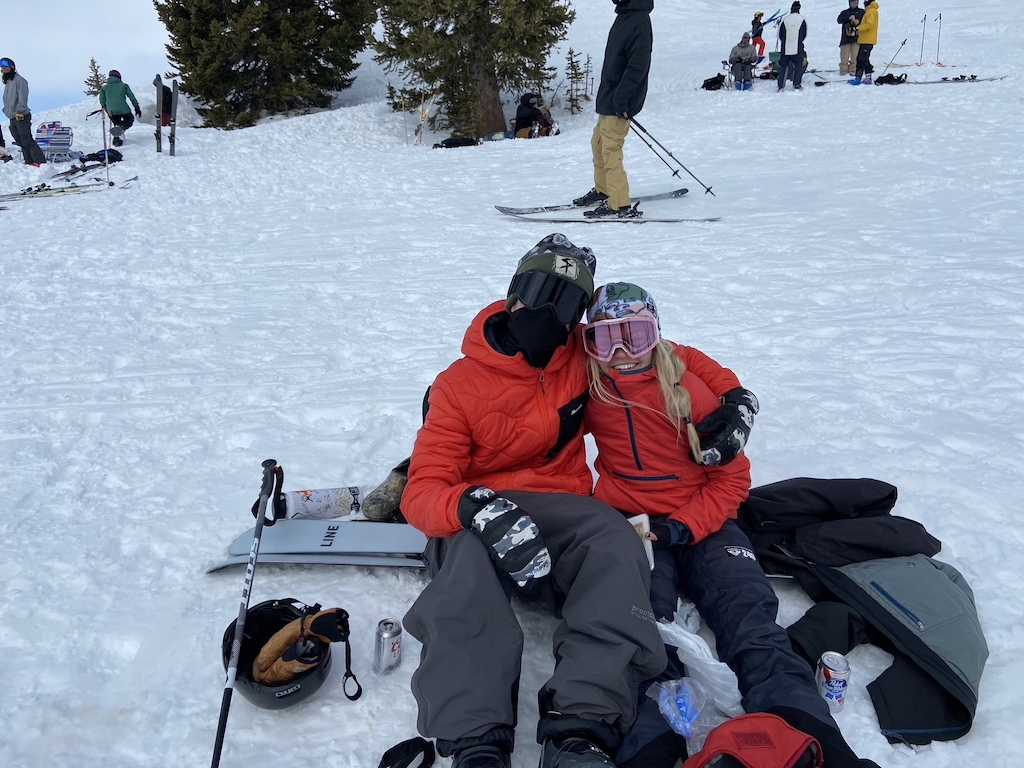 "There's a little bit of everything… powder, cliffs, tree skiing, bumps, groomers," said her friend Jed Waters, from Sun Valley, Idaho.
Some runs, in fact, are accessible from the same lift so a family could ride up together and then meet at the bottom, choosing different terrain.
We joined several hundred afficionados who gathered to watch competitive skiers and riders jump cliffs, do tricks as they made their way down impossibly steep terrain in the Freeride Qualifier. There were many spills, and an equal number of breathtaking aerial acrobatics off the steep jumps.
"Wasn't that insane!" one snowboarder yelled to his friends after they'd raced down a narrow pitch, leaving me in their dust.
Absolutely insane—for me too trying to stay out of their way.