By Susan Finch
Taking the Kids correspondent
ORLANDO, FL — Soaring lights dance across the evening sky at Disney's Animal Kingdom in Orlando, but it's no longer just soft lights illuminating the closed park while the animals play.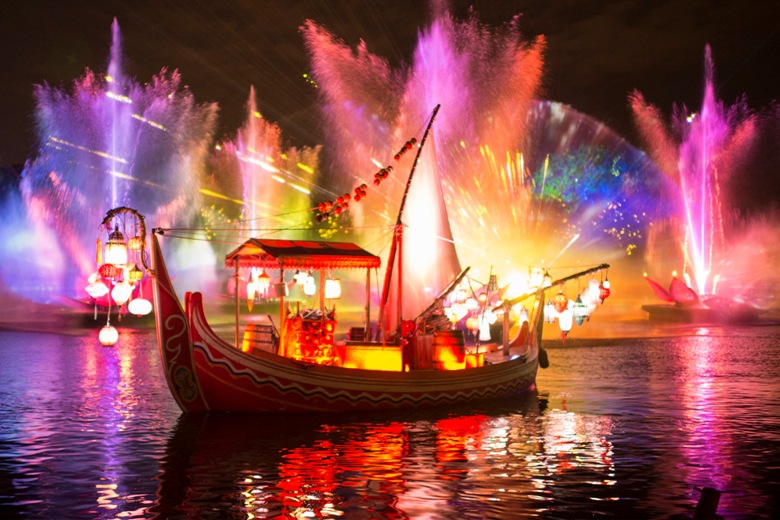 Once a daytime excursion for families and animal-loving travelers, Disney's Animal Kingdom is opening its doors for spectacular light shows and live entertainment for the first time. Rivers of Light illuminates the water while audiences sit enraptured by animals coming to life through light.
Watch as birds, lions and wild animals leap across the water. These illuminated creatures look larger than life, like something right out of a Disney movie, but is really just colorful lights carefully coordinated to dance to the beat music. We felt inspired by the performance and saw nothing that would upset young kids, though use your best judgment when heading out for a night of fun with little ones.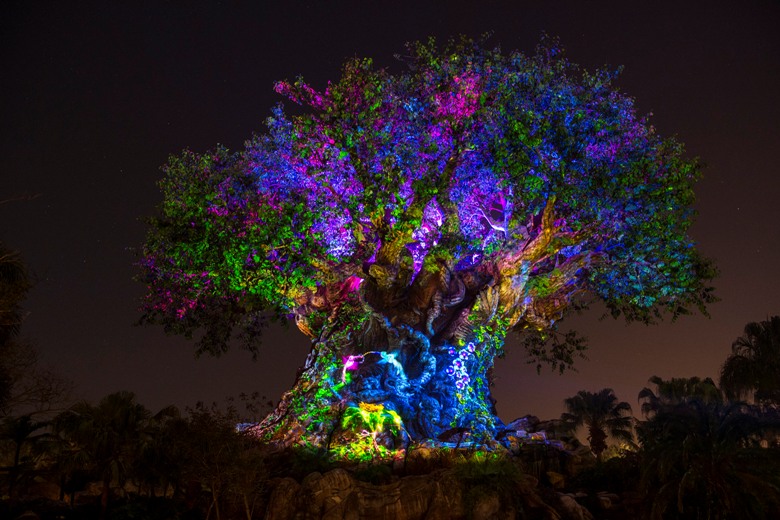 As if the Rivers of Light show wasn't enough to leave you satisfied, the park's centerpiece Tree of Life springs to life with an animated show if its own. It's only fitting they would bring the Tree of Life, to actual life. It was designed to celebrate all living creatures with a swirling tapestry of animals. The tree stands at 145-feet tall and 50-feet wide at its base. Over 300 animal carvings are as diverse as they are meticulously detailed, and really make you think about how much nature has to offer. But once the light show starts, you forget what you're really looking at. Instead of Animal Kingdom's epic tree, I was dazzled by what felt like a floating story of adventure.
Disney's Animal Kingdom's new light shows are an absolute must-see for all ages, but there's so much more to do in the evening hours than watch these dazzling performances. Adventurous families with older kids can muster up the courage to try Expedition Everest at night. The brave soar down the Himalayas on a speeding train in the dark. Everest at night isn't for the faint at heart, but I saw kids and seniors alike screaming their heads off in glee There's also the Kali River Rapids where guests hold on for dear life while rafting down the Chakrandi River in the dark.
But our personal favorite was the sunset Kilimanjaro Safari where those sleepy daytime animals roar to life against a setting sun. We saw Animal Kingdom's new painted pygmy dogs playing a friendly game of chase with each other, the giraffes galloping through the safari grasslands, and a African elephants looking for an evening snack. The safari ride is also a great time for kids to learn something new. I never knew a group of hippos was called a "bloat"!
When you've had enough light shows, thrills and safari adventures; head over to the Harambe Wildlife Parti in the marketplace with live entertainment, music, song and dance. There's also awesome authentic food from Africa and beyond plus some kid favorites like mac and cheese that I even saw adults going back for second and third helpings. Enjoy exotic fare at Tiffin's inspired by "the courageous spirit of worldwide discovery". Located right next door to Tiffin's, the Nomad Lounge offers a reprieve from evening adventures with a cold drink ranging from African, Asian and South American libations. You can wind down for the day and find a quiet cozy spot, or join the party outdoors to keep the fun going until the park officially closes.