By Eileen Ogintz
Tribune Content Agency
Got your dancing shoes? Your camp chairs?
Wherever you go this summer, you're likely to find a festival, whether a music festival or summer concert series, one celebrating food (maybe barbecue in Colorado , blueberries in Maine, key limes in the Florida Keys or food trucks in Mobile, Alabama), Juneteenth, July 4th volcanos (in Hawaii), Pride and even jump roping.
Some summer festivals last just a few days; others all summer. Some are free, others, including music festivals, can be pricey. You will find them all over the world — a great place to mix with locals! Many are designed with families in mind, others (Think beer festivals) are more adult-oriented so scope out the activities (are there ones for kids?) in advance. One thing for sure, festivals can add an extra level of excitement and enjoyment for both visitors and locals, whether you happen upon a small local festival or one that attracts tens of thousands every year.
If you find yourself near Colorado Springs, for example, in mid-July, check out the 2023 World Jump Roping championships. Sponsored by the International Jump Rope Union, the event (July 16 to 23) will feature more than 3,000 participants from 30 countries. Next year, if you're in Denver, check out the Denver Chalk Art Festival.
Does your family love pie? In the Florida Keys, the iconic Key Lime Festival – of the famed pie – takes over from June 30 to July 4 where the key lime pie was invented and complete with a Key Lime pie eating contest. There's a Maine Whoopie Pie Festival (June 24) celebrating the state's official and iconic dessert, traditionally consisting of two chocolate cake-like rounds surrounding a white cream filling.
Every year New York City throws one of the biggest Pride celebrations in the world (June 25) according to US News and World Report. Look for other Pride celebrations everywhere from Norfolk, Virginia, to Chicago to Minneapolis to Houston and San Antonio, Denver and San Francisco the same weekend.
Do you fancy yourself a master sand castle builder? Watch the best at the Revere Beach International Sand Sculpting Festival five miles north of Boston the last weekend in July. Incidentally, Revere Beach touts itself as the country's first public beach. LeapLocal.org has a list of the top 10 sand sculpting festivals in the United States, including the one on Revere Beach.
The big island of Hawaii celebrates the culture and traditions of the area of Volcano Village with the Experience Volcano Festival July 29 and 30. The fest aims to give attendees a taste of everything Volcano Village offers, showcasing Hawaiian culture, local music, area art and artisans, tours, kids' activities and more.
Celebrate African Culture (From July 28 to 29) at the Kuumba Festival in Knoxville, Tennessee, with food, music, traditional African crafts and more.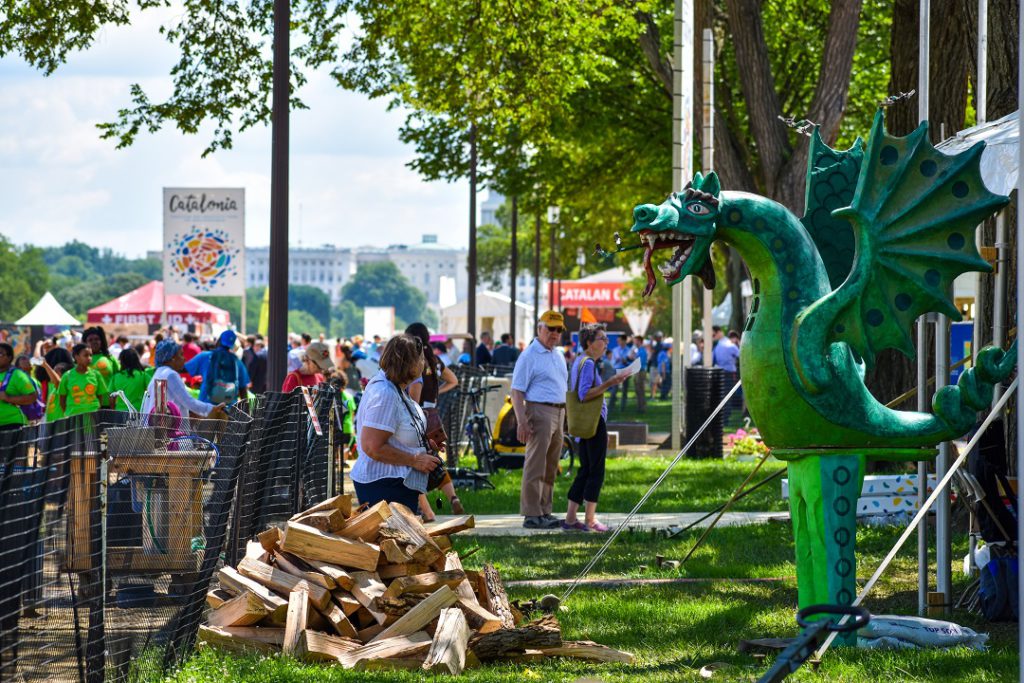 Many like to be in Washington, D.C., for the July 4th holiday. Visitors to the 2023 Smithsonian Folklife Festival over the holiday and the next week will experience this country's diverse cultural landscape in two featured programs: "The Ozarks: Faces and Facets of a Region" and "Creative Encounters: Living Religions in the U.S." The festival will be presented free on the National Mall from June 29 to July 4 and July 6 to July 9. Special July Fourth performances will include "De Liberate: Sounds of Freedom and Hope from Ukraine" and Southern rock legends The Ozark Mountain Daredevils. Throughout the 10 days, food and drink by Stevensville, Maryland's Bark Barbecue Cafe and craft brews by Fayetteville, Arkansas' Ozark Beer Company will be available for purchase.
Speaking of barbecue, the 28th Annual Colorado Barbeque Challenge, formally known as the Frisco BBQ Challenge, is a beloved tradition that attracts visitors from across the country. This year, the festival is relocating, to Copper Mountain Resort June 15 to 17. The Colorado Barbeque Challenge is Colorado's longest-running barbecue competition, sanctioned by the Kansas City BBQ Society.
A month later (July 13 to 16) is the Windy City Smokeout, drawing thousands of barbecue and country music lovers from all over the country for the music and food. (BBQchamps.com lists the top BBQ competitions and festivals.)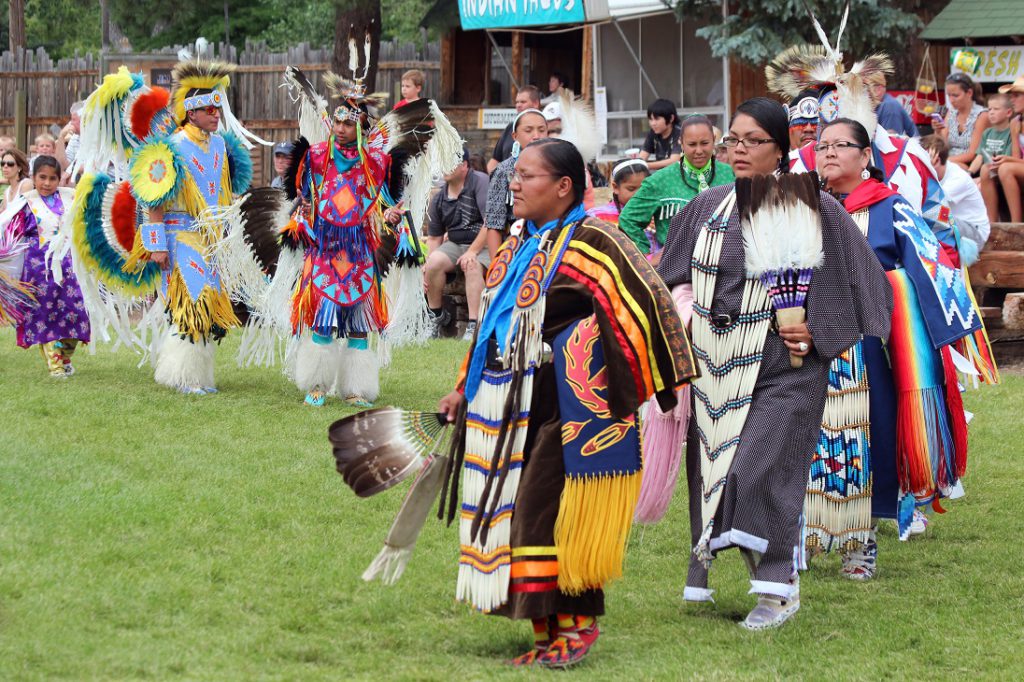 Calling all cowboy wannabes. Frontier Days in Cheyenne, Wyoming, is July 21 to 23. Calgary, Alberta – hosts 'the world's greatest outdoor show on Earth' for 10 days every summer. There's the Calgary Stampede, July 11-16, which offers a rodeo, a stampede pow wow, a music midway, a Kids' Zone and all kinds of competitions. ( Have you ever seen a tractor pull?)
Summerfest in downtown Milwaukee lasts from June 22 to July 7 and touts itself as one of the largest music festivals with hundreds of performances across 12 stages and plenty of local eats. (Perhaps a mac & cheese pizza slice from Ian's Pizza?)
San Diego Botanic Garden (SDBG) offers fan-favorite Summer Nights (July 13 to Aug. 17, 2023) which will be returning on select Thursdays and feature extended hours until 8 p.m., including concerts, special events, along with specialty food and drink packages. The traveling exhibition, Savage Gardens, will run from July 1 through Oct. 29 and spotlight carnivorous plants along with large-scale artistic installations.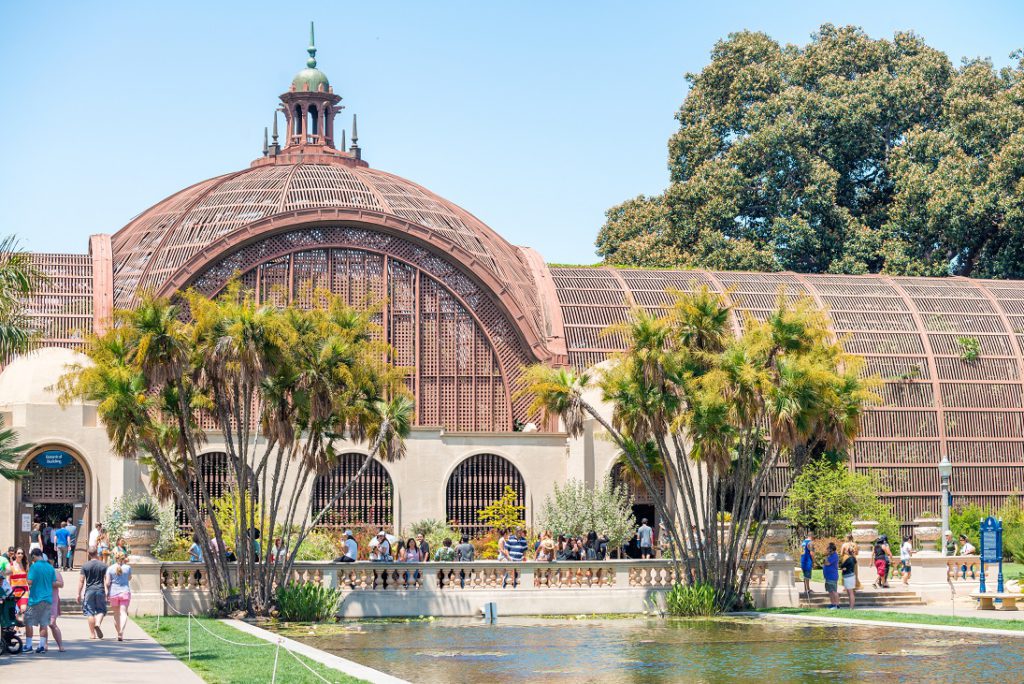 In San Francisco, there's the Golden Gate Park "Illuminate Live" concert series while The Philadelphia Chinese Lantern Festival runs June 21 to Aug. 13 in Franklin Square, where the Franklin Square Fountain Show dazzles with daily performances every 30 minutes starting at noon. Boston Lights: A Lantern Experience will once again illuminate Franklin Park Zoo, debuting on Aug. 4 and running until October 29!
Have fun out there, and don't lose track of the kiddos!
(For more Taking the Kids, visit www.takingthekids.com and also follow TakingTheKids on Twitter, Facebook and Instagram where Eileen Ogintz welcomes your questions and comments. The fourth edition of The Kid's Guide to New York City and the third edition of The Kid's Guide to Washington D.C. are the latest in a series of 14 books for kid travelers published by Eileen.)
©2023 Eileen Ogintz. Distributed by Tribune Content Agency, LLC.