By Brad Ritter
With the summer family travel season underway, camping, glamping and RVing are emerging as this year's best "value vacation," especially at Yogi Bear's Jellystone Park Camp-Resorts.
With more than 75 locations across the U.S. and Canada, Jellystone Park is renowned for its amazing attractions such as pools, water slides, and mini golf, non-stop family activities such as foam parties, wagon rides, and dance parties, unforgettable interactions with the Yogi Bear characters, and glamping-style accommodations.
Most of the fun is included in the cost of a cabin or RV site rental, with many locations offering special summer promotions.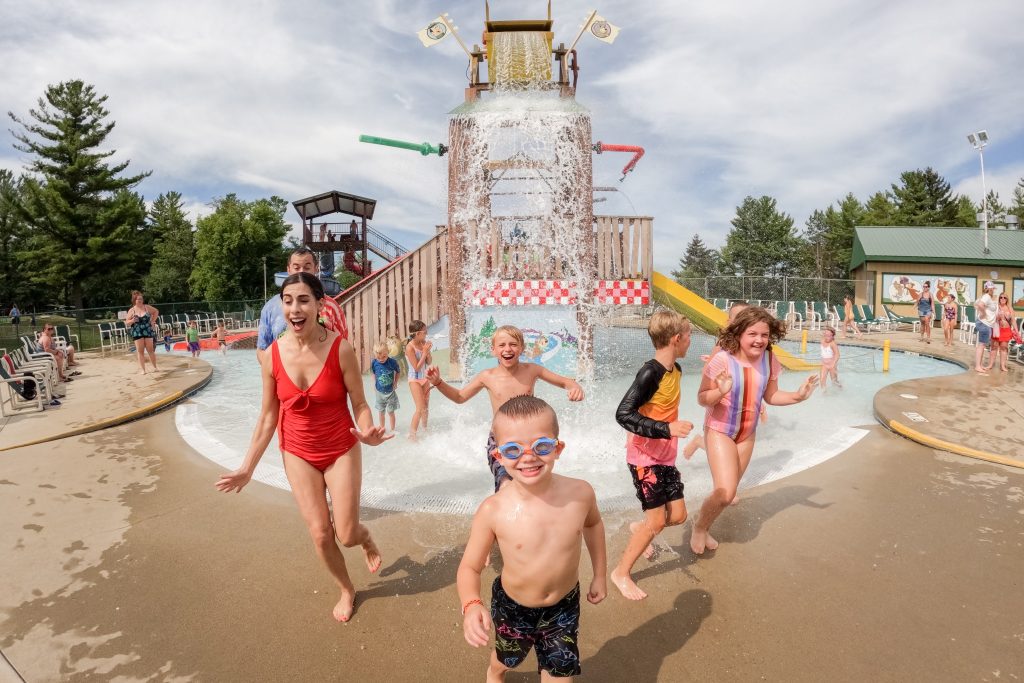 Not only are parents looking for ways to save money on their vacations, but summer flight delays and cancellations are also making road trips more appealing. New Jellystone Park Camp-Resort locations recently opened in Maine, Michigan, Illinois, New Jersey, New York, Ohio, Texas, and Virginia. Most locations are within a few hours drive of a major city.
"Taking vacations and making memories are as important as ever to parents, and many are discovering camping and glamping are a more convenient and affordable way to travel," said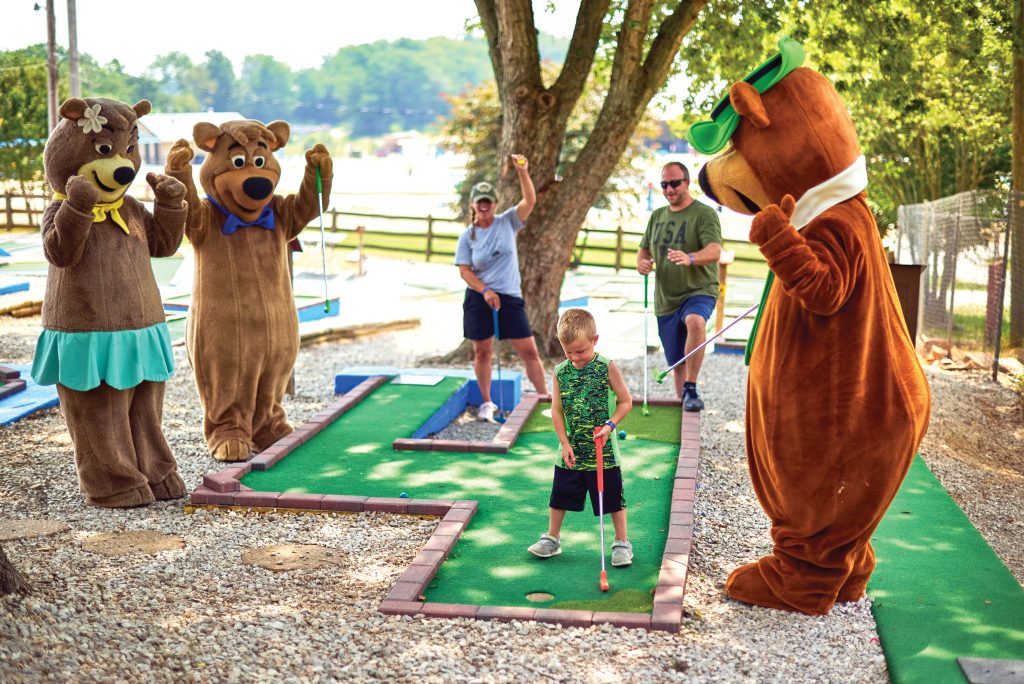 Rob Schutter, president of Camp Jellystone. "Families new to camping at Jellystone Park are also finding a new appreciation for being outdoors together," he added. "Swimming, playing mini golf, making s'mores and spending time with Yogi Bear, Boo Boo, Cindy Bear and Ranger Smith can't be replicated anywhere else."
What's more, each Jellystone Park hosts fun themed events throughout the year, such as Chocolate Lovers' weekends, Christmas in July, and Halloween Spooktacular Weekends.
Value is a big part of Jellystone Park's appeal. No matter how guests stay, most attractions and activities are included at no extra cost. The average nightly rate for lodging, including cabins, safari tents, treehouses, vacation homes, and covered wagons, is approximately $180. The average RV and tent site is approximately $60. By comparison, research from travel app Hopper found the average U.S. hotel room had already leaped to $212 a night in January.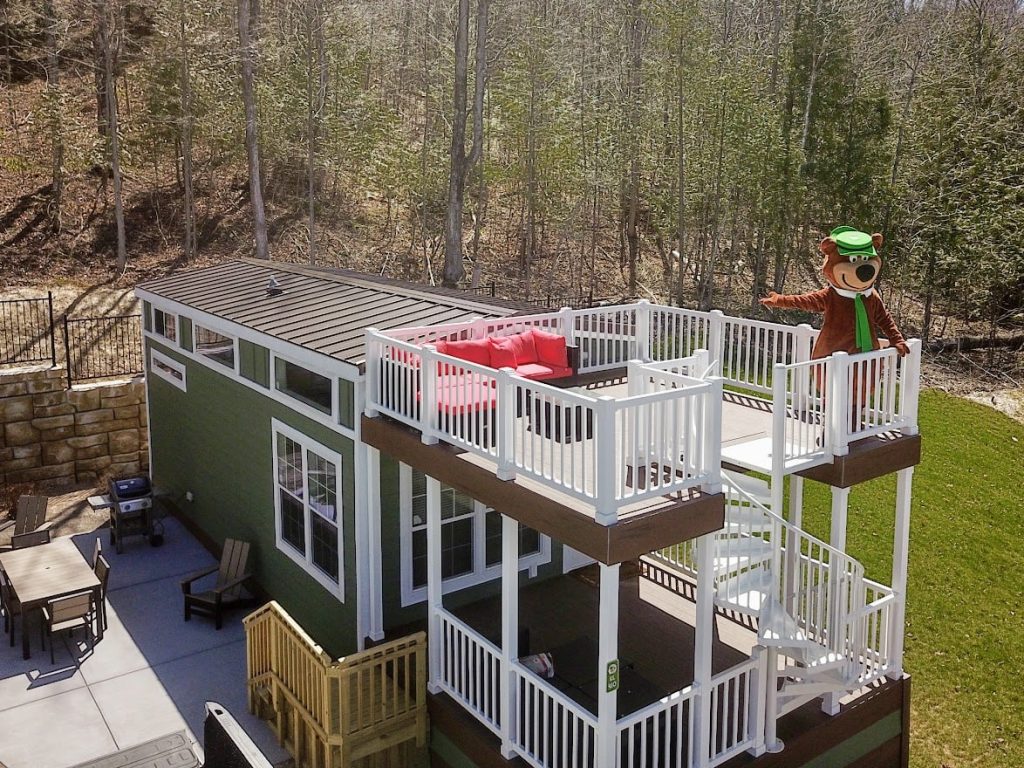 Jellystone Park cabins are great for families because they often have all the comforts of home: multiple bedrooms, full bathrooms and complete kitchens. The typical Jellystone Park glamping cabin features hotel quality furnishings and finishes, air conditioning, Wi-Fi, and flat panel TVs. Along with cabins, Jellystone Park Camp-Resorts offer accommodations ranging from safari tents and treehouses to covered wagons and vacation homes. Some locations provide RVs that are already set up.
Parents who have not yet booked a summer vacation are urged to make reservations quickly. Weekdays typically have greater availability and lower rates. Many families have already booked fall weekends at Jellystone Park to take advantage of its theme events, specifically its ever-popular Halloween weekends which feature trick-or-treating, costume contests, magic pumpkin patches, and more.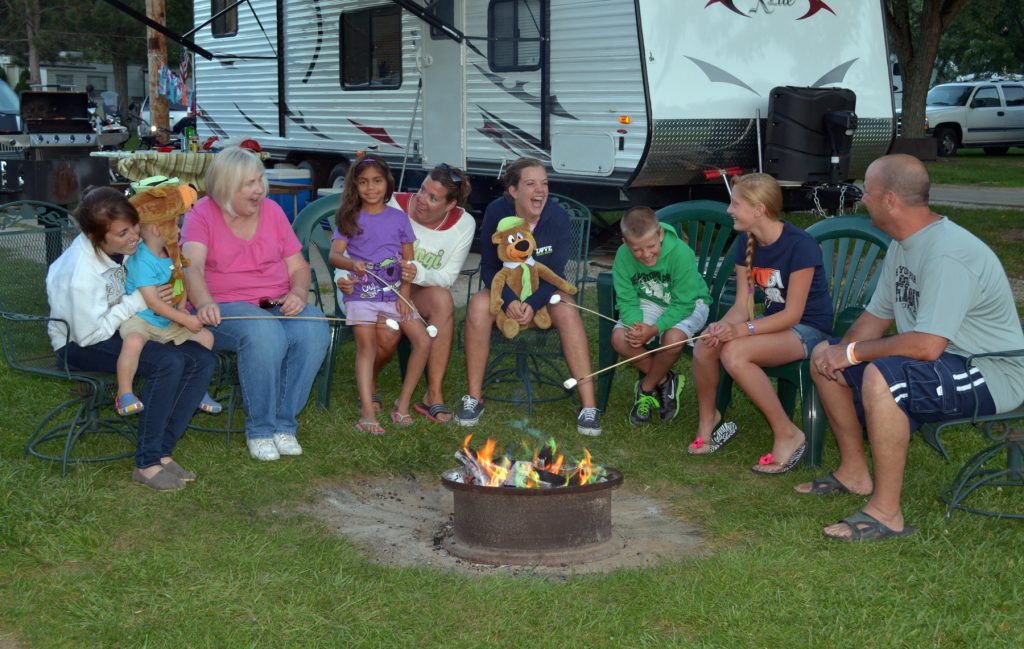 Visit www.jellystonepark.com to view the Jellystone Park Camp-Resort locations near you and learn about their attractions, activities, and special promotions.
Brad Ritter, Eagle Scout, fan of camping and memorable summer vacations, authored this blog post on behalf of sponsor Jellystone Park Camp-Resorts. He will next be pitching his tent in Glacier National Park this fall.