By Eileen Ogintz
Tribune Content Agency
Take a beat from Breckenridge, Colorado, where it seemed the entire historic town at 9,600 feet, as well as visitors, lined Main Street in the twilight last week with all varieties of helmets and hats that had Norse horns to celebrate Ullr, the patron saint of skiers, asking him to bring badly needed snow.
Locals and visitors were thrilled Ullr Fest had returned for its 58th year, complete with a big bonfire, ice skating party and record-breaking "ShotSki," in which 1,333 people stretched down Main Street drinking shots of local Breckenridge Distillery bourbon whiskey — the cups Velcro-ed onto 444 skis..
"We are a very welcoming community. If you want to put horns on your head, people will accept you," joked long-time local and former Breckenridge mayor, John Warner, before he marched in the parade.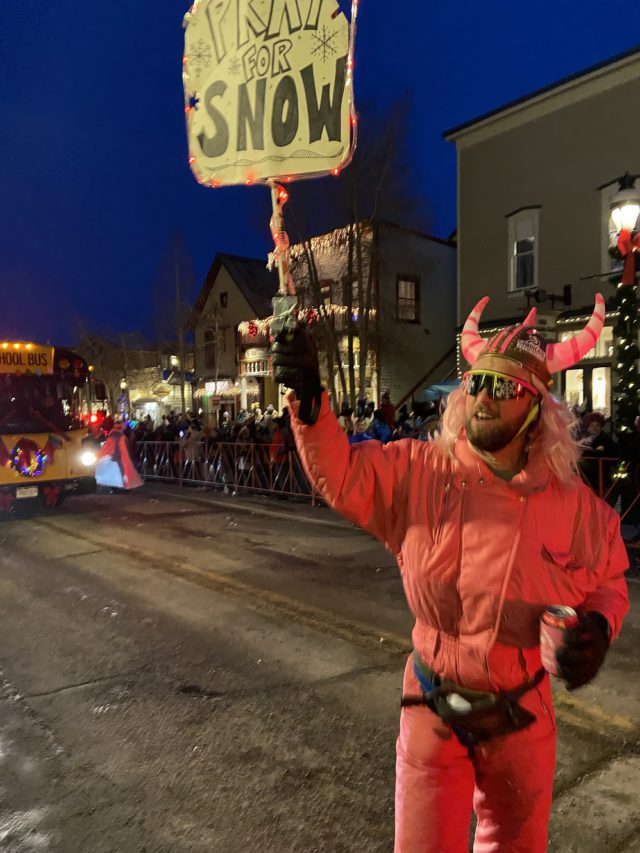 Ullr is recognized for being a skilled skier and hunter and is often depicted on skis with his bow. Some even suggest that the Aurora Borealis in the northern hemisphere is the spray from Ullr's skis. There are statues of him at the Breckenridge Ski Resort and in town. And he delivered last week with 15 inches of much needed snow. Still, much of the massive resort — 3,000 acres — wasn't yet open.
That didn't deter those seeking fun in the snow. "When you are from the south, you're happy with any snow you can get, and it's always a good time," said Mike Baggett, from Nashville, who was skiing with his son and daughter-in-law who live in Alabama. "It's all good!"
"Any snow is enough to have fun," said Lucas, 10, visiting with his family from Mexico City.
A lot of families can't wait to get out there and play. "Park City is running unprecedented occupancies looking ahead to January and February," said Dan Howard, spokesman for the Park City Convention and Visitors Bureau . Last season, in fact, despite strict COVID-19 protocols, including required reservations and reduced capacity at many resorts, the 2021 ski season was the fifth best season on record — the second best in the Rocky Mountain region. Skier visits were up in all six geographic regions, the National Ski Areas Association has reported.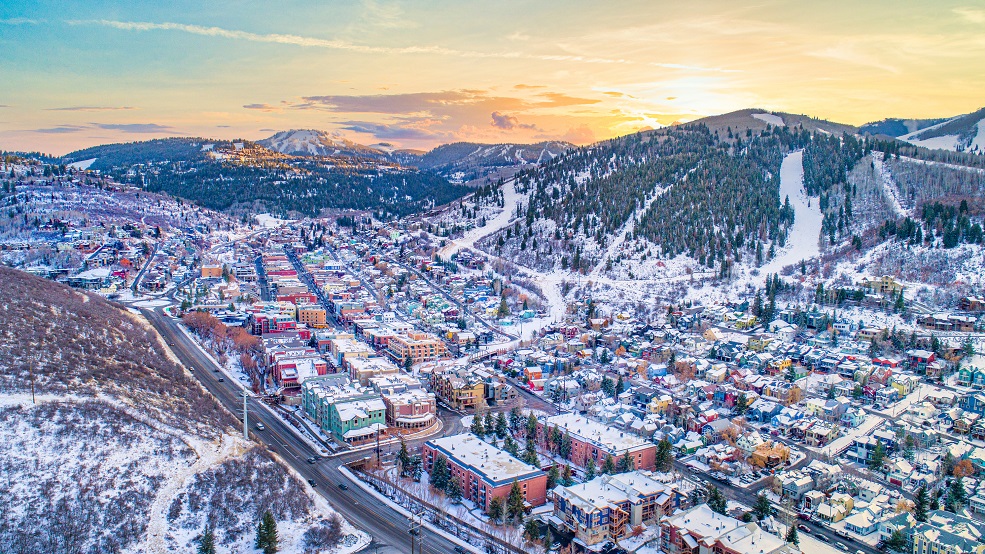 Winter, of course, is a great time to get away safely with the kids whether you want to ski or snowboard, snowmobile or snowshoe, visit a national park (how about Old Faithful without any crowds), fat bike or cross-country ski, even head to a festival. And while America's big snow resorts are great, there are plenty of places closer to home to play in the snow.
For example, known as one of America's snowiest cities, east of the Rockies, Marquette, Michigan, is the place to explore the frozen coast of Lake Superior and snowcapped forests, checking out frozen waterfalls and wildlife along the way.
Many believe that smaller, less expensive resorts — those in the Midwest and Pennsylvania, for example — will continue to attract many families who prefer to stay closer to home. Smaller resorts in the West also are popular. (Check out the new Taking the Kids Fun in the Snow guide, compiled with our colleagues at Family Travel Forum.)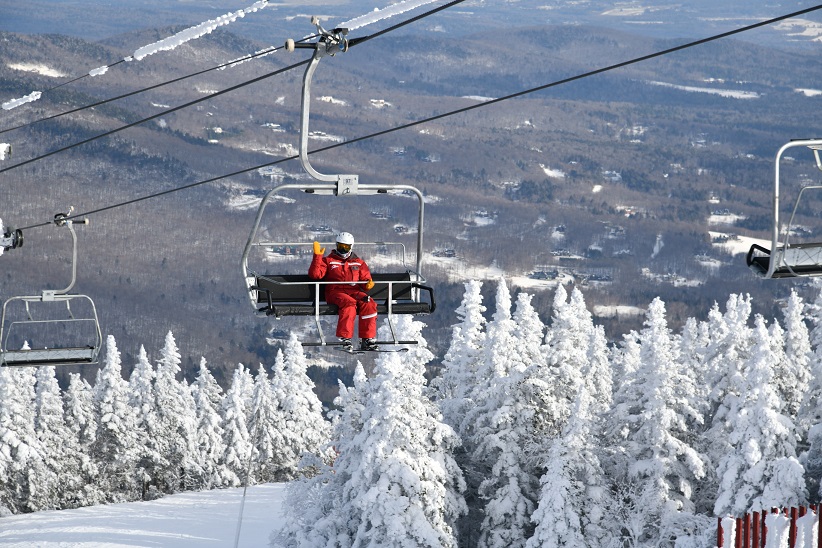 Many states, including Colorado, Utah, Maine and New York, have kids' ski free deals for certain grades. Each program is slightly different and typically you need to apply in advance.
There are discounted Ikon passes for nurses, military and college students good at more than 40 resorts, including in Canada and Europe, Palisades Tahoe in California, Steamboat and Big Sky in the Rockies and Stratton, Killington and Sunday River in the East.
CLUB MED QUÉBEC is Club Med's newest ski resort and the brand's first resort in Canada. Enjoy Unlimited ski-in/ski-out access, lift tickets, group ski and snowboard lessons at no added cost, as well as meals (how about fondue?) lodging, entertainment and supervised kids' programs.
APPALACHIAN MOUNTAIN CLUB in the White Mountains of New Hampshire provides hundreds of miles of trails to hike or snowshoe (guests get complimentary snowshoes and can borrow other winter gear at certain locations), plus guided custom adventures at an affordable price. The newly designated AMC Maine Woods International Dark Sky Park lies at the edge of the North Maine Woods
The Colorado Gems program highlights 11 smaller Colorado snow resorts that are less expensive and less crowded than the big resorts and, for younger families, easier to navigate. Just $39, the GEMS Card provides your choice of either two 2-for-1 lift tickets or two 30 percent-off lift tickets. It can be used twice at each ski area for 22 total uses and pays for itself after one use. (Consider that at major resorts, lift tickets can be over $100.)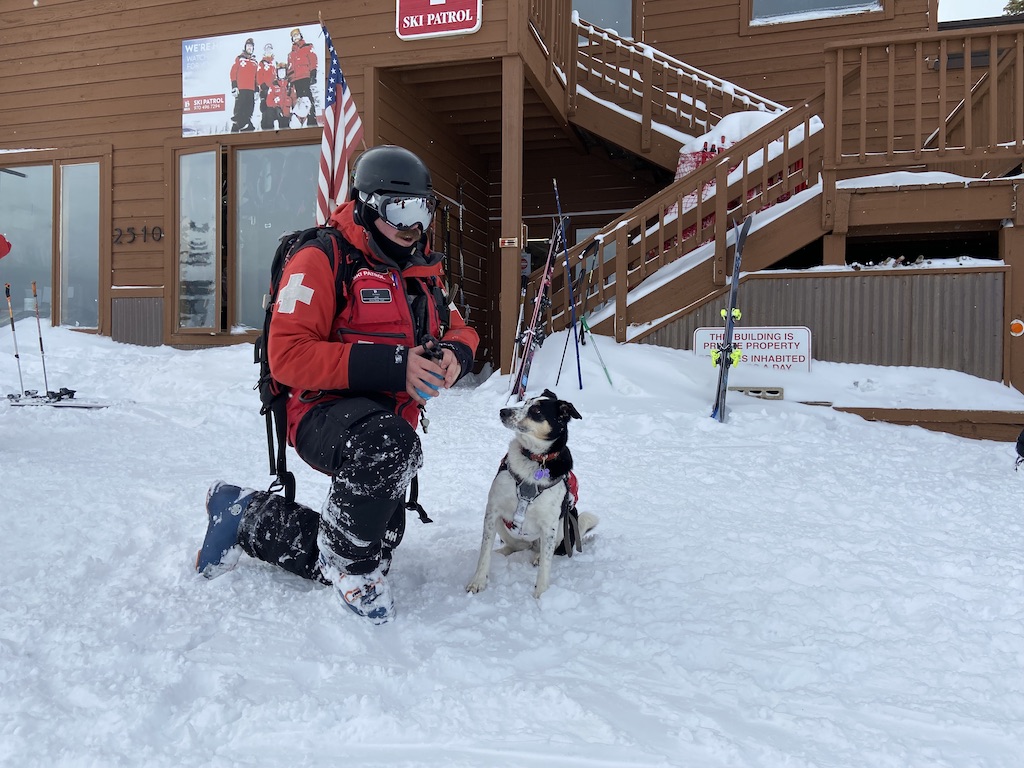 Stay in a condo, like at The Antlers at Vail, the unique European style Alta Lodge in Utah, hosting guests since 1940; Opt for a new-style hotel like the dog-friendly Gravity Haus ( in Breckenridge . Vail, Winter Park and Lake Tahoe) that encourages community-building with memberships that include special events (holiday cookie decorating) , discounts, fitness center and more.
Passes, even just for a week, seem the way to go. There's the Epic Day Pass that lets guests choose the number of days they'd like to ski — from one to seven — at Vail resorts.  If you plan to stay within driving distances this season, Northeast Value Pass offers incredible value for skiers and riders at all eight Vail resorts in the Northeast, including Stowe, Okemo, Mt. Snow and Hunter. Plus, kids under age 4 Ski Free at Vail owned properties and kids ages 5 to 6 ski for $39 on the Northeast Value Tot Pass.
The Indy Pass is just $329 ($139 for kids giving you two days at 80 independent resorts). You can buy a third ticket for 25 percent off.
Expect continued COVID-19 protocols (mask-wearing indoors, for example) but fewer restrictions than last season. There won't typically be reservation requirements, though Vail Resorts has announced that lift ticket sales will be limited at its 34 North American resorts during the three most popular holiday periods (Dates include: December 25 to January 2, January 14 to 17, and February 18 to 27.)
Make reservations for ski school as classes will continue to be smaller, said Nicholas Herrin, CEO of the Professional Ski Instructors of America and the American Association of Snowboard Instructors. "It will be exciting to see the improved practices learned from last season," he said. "We're fortunate ski areas have found ways to adapt to the COVID-19 pandemic that allows people to slide on snow in a safe and fun environment."
Reservations will also be needed to eat on the mountain in many places, though there will be more options than last season and you may be asked to show vaccine cards at restaurants.
"This season, different states and localities will respond to the pandemic how they see fit, and ski areas will do the same," said Adrienne Isaac, a spokesman for the National Ski Areas Association." Ski areas will comply with all local regulations, and some may have stricter protocols in place to protect their staff, communities, and other guests."
And don't forget to commune with ULLR.
©2021 Eileen Ogintz. Distributed by Tribune Content Agency, LLC.