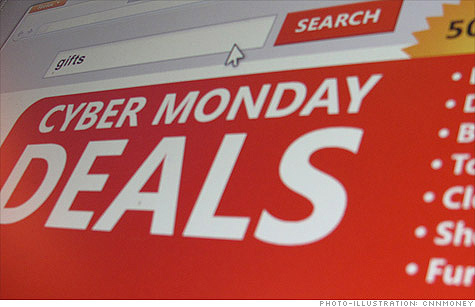 Never mind a new tablet, much less a sweater.
This year, give those you love most memories to come. I'm talking about giving a trip as a gift, of course—a trip that is guaranteed to make memories wherever you decide to gather your family.
You'll find plenty of bargains on Cyber Monday. Check what your favorite hotel chain, cruise line or resorts are offering. Here are 10 deals that are just a sampling of what's out there:
1. Florida's Turnberry Isle Miami deal actually starts Nov. 29 and promises 30 per cent off the best available rate for travel from Nov. 29-March 1, 2014. Book online before midnight Dec. 2. Go for the golf, tennis and the resort on 300 tropical acres between Miami and Fort Lauderdale.
2. You can afford to take the kids to Atlantis with an unprecedented "Black Friday – CyberMonday" deal running from November 29 (Black Friday) through December 2. Rates start at just $99 a night for travel Aug. 24-Oct 29 ,2014 and Nov. 30-Dec 25 2014 , with other higher-priced deals throughout the year. Look for the link at Atlantis.com at midnight, Friday, Nov. 29.
3. The landmark Wolcott Hotel in midtown Manhattan will offer guests the chance to stay three nights for the price of two for travel Jan. 2 – March 31, with rates as low as $120 a night. You have to book during the 24 hours on Cyber Monday at www.wolcott.com with the promotional code "step3".
4. Give your favorite New Yorkers, a Swedish Massage or Radiance Facial as much as 40 per cent off at the Guerlain Spa at the Waldorf Astoria New York. You can also buy a $250 treatment gift card for $175. Visit Guerlain Spa during the 24-hour Cyber Monday period. Cyber Monday treatments must be redeemed by 6/1/14.
5. WyndhamExtra Holidays and Shell Vacations Hospitality have teamed up to offer deals as much as 50 per cent off starting midnight EST Wed. Nov. 27 through midnight Dec. 2. Take your pick from condo-style suites in more than 20 destinations including Las Vegas, Orlando and Arizona. For a complete list of resorts and destinations visit ExtraHolidays.com/blackfriday. You can also enter the Facebook #SuiteYourself Sweepstakes throughout November for a chance to win a two- or three-night stay at resorts offered by Shell Vacations Hospitality and Wyndham Extra Holidays. Visit Wyndham Extra Holidays Facebook page to enter.
6. Head to Vermont for just $129 a night, plus tax and resort fee if you snare a Cyber Monday deal at the The Woodstock Inn & Resort located in a postcard-pretty small town. The sale only lasts for 24 hours Cyber Monday.
7. Save 35 per cent on stays at the luxe Terranea Resort in Los Angeles, Calif through Feb. 28, 2014 as long as you book between Nov. 29 – Dec. 2, 2013. Use promotional code: BLACKFRIDAY or CYBERMONDAY.
8. If Myrtle Beach is on your travel list, check out the deals Sat. Nov. 30 at VisitMyrtleBeach.com/TravelSaturday and you should be able to score deals with savings of more than 30 per cent on lodging and attractions. Some packages even include free golf.
9. Upgrade to luxury digs at the Trump Hotel Collectionwith 30 percent off all suites booked between Friday, Nov. 29 and Monday, Dec. 2, 2013. Available for stays Jan. 1-March 31, 2014 at all TRUMP HOTEL COLLECTION properties – including New York, Chicago, Las Vegas, Waikiki, Miami and more. The hotel collection also will donate $10 to St. Jude Children's Research Hospital for each reservation made during the promotion. Reservations must be made online only at www.trumphotelcollection.com/suitespecial.
10. On December 4th, Howard Johnson is holding its annual Orange Wednesday sale offering 50 percent off the rack rate when they book an upcoming stay, up to three consecutive nights, at any of more than 50 participating hotels throughout the U.S. and Canada. But it will take a little work. Deal-seekers should visit www.hojo.com/orangewednesday anytime between now and Tuesday, December 3rd, where they can view a complete list of participating hotels and make note of the phone number for the hotel they'd like to book. Then, between 12:00 a.m. and 11:59 p.m. EST on Orange Wednesday, you must call call the hotel directly and ask to book the Orange Wednesday rate. Only the first three callers will score the deal. Too much hassle? You can still save 20 percent off when you book three consecutive nights or more between now and December 31, 2012. Visit www.hojo.com.
Good luck!