By Eileen Ogintz
Tribune Content Agency
Who's watching the kids in the pool?
Someone should have eyes on them at all times — even if they know how to swim. According to new research by Safe Kids Worldwide, completed with support from Nationwide Insurance's Make Safe Happen program, more than 40 percent of children (5 to 17) who drowned in pools, reportedly, knew how to swim.
Certainly it's important for kids to learn to swim (check out the YMCA's Safety Around Water programs), but that should never be seen as "drown-proofing" a child, the American Academy of Pediatrics says.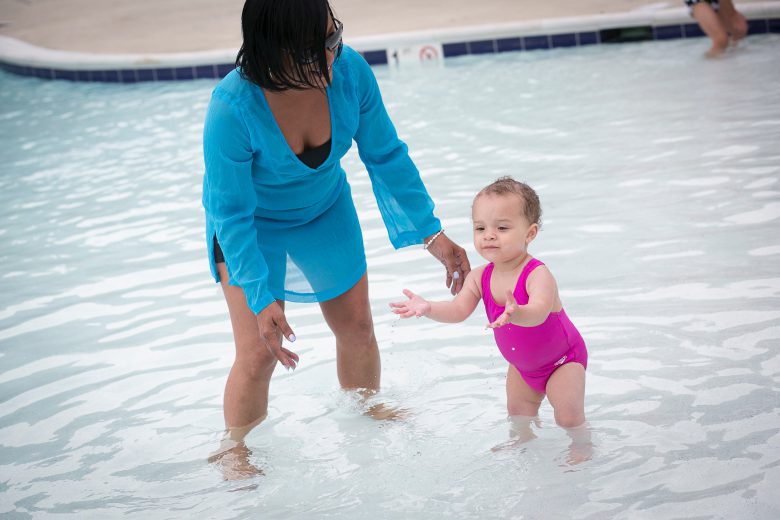 It hasn't been reported whether the 8-year-old Maryland boy who nearly drowned recently aboard Royal Caribbean's Anthem of the Seas knew how to swim. He was airlifted to Staten Island University Hospital where he was listed in critical condition.
He wasn't the first child to drown aboard ship and, sadly, I doubt he will be the last, as parents have so many misconceptions about water safety. I hate to sound preachy but the reality is that drowning is the leading cause of death for children 1 to 4 years old and the second-leading cause of death for those 5 to 14, according to Safe Kids Worldwide, a nonprofit organization dedicated to preventing unintentional childhood injuries. African-American children 5 to 19 drown in swimming pools at a rate more than five times higher than those of whites, the Centers for Disease Control and Prevention reports. Those children who survive may face hospitalization and long-term disability due to brain damage.
You shouldn't count on lifeguards watching your kids, though parents do.
"Our survey found that many parents were surprised to learn that a lifeguard's job is to enforce pool rules, scan, rescue and resuscitate, not to keep an eye on any specific child," said Kate Carr, president and CEO of Safe Kids Worldwide. "We can't emphasize enough how important it is for parents to be fully alert and responsive to their children when they are in and around water."
More than half of the parents surveyed believe that when present, a lifeguard is the main person responsible for their child's supervision.
They also may not realize there aren't lifeguards, like onboard cruise ships. Major cruise lines (except for Disney) don't have lifeguards onboard, though they may have more than 1,000 kids splashing in their pools. Disney only added lifeguards after a near drowning on one of its ships.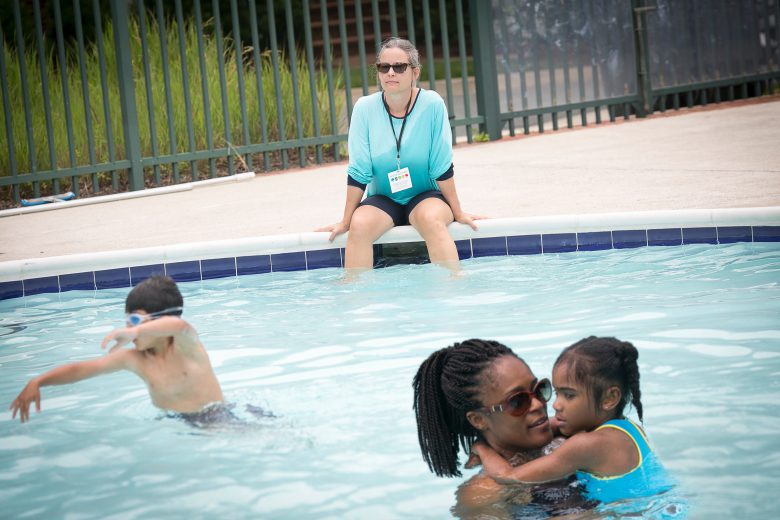 Nearly half of the parents surveyed thought they would hear a child if he were in trouble in the water. Not true. Drowning too often is silent. And once a child begins to struggle, parents may have less than a minute to react. But even if a child were splashing, you might not notice at a crowded resort pool or onboard a ship where the pools are packed with kids. Bottom line: It's up to you to watch the kids.
Here are 10 tips that can save a child's life:
— Assign a "water watcher," an adult who will keep her eyes on the water — no texting, drinking or reading. After 20 minutes or so, switch watchers. (Download a Water Watcher Card for the designated watcher — and find someone to take your place before you take your eyes off the kids.)
— Learn CPR. This is all the more important if you are going to be onboard a ship or at a resort where there won't be lifeguards. You can even take a Red Cross class online Here is the Red Cross ready reference for pediatric CPR.
— Because drowning happens so fast, keep young children within arm's reach of an adult at all times. The American Academy of Pediatrics calls that "touch supervision." Close supervision by a responsible adult is the best way to prevent a child from drowning, the Academy says.
— Insist older children swim with a partner, though adults should still watch them carefully.
— Avoid inflatable swimming aids such as "floaties." They are not a substitute for approved life jackets and can give children and parents a false sense of security.
— Have a talk with the kids about water safety before you head out this summer. The Consumer Product Safety Commission's Pool Safely campaign has The Adventures of Splish and Splash App (available for download from the App Store or Google Play) designed to help kids learn what to do — and not to do — around pools and spas.) Share these safety instructions with family, friends and neighbors.
— Make sure your child knows never to dive into water, except when permitted by an adult who has checked for underwater objects and knows the water's depth.
— Make sure kids know to stay away from pool and spa drains. Children have drowned by being trapped by powerful suction from a hot tub drain.
— If you are going to be at the beach, teach children about rip currents. If you are caught in a rip current, swim parallel to shore until you escape the current, and then swim back to shore.
— Explain why children should wear life jackets at all times when on boats, docks or near bodies of water — and you should wear them, too, as an example.
Now you're ready! Go out and have some fun!
(For more Taking the Kids, visit ttk-old.o2dev.net and also follow "taking the kids" on www.twitter.com, where Eileen Ogintz welcomes your questions and comments.)
© 2016 EILEEN OGINTZ
DISTRIBUTED BY TRIBUNE CONTENT AGENCY, LLC.