By Eileen Ogintz
Tribune Content Agency
The good news is no one will be arguing over whether to wear a mask, or not.
It's Halloween season, after all.
The bad news: This will be a different Halloween experience with virtual or socially distant outdoor costume parades, face coverings, socially distant trick or treating, frequent hand washing and the necessity to sanitize treats, if trick or treating is allowed at all.
(Consider nonedible treats — better this pandemic year and certainly better for children with food allergies — or a scavenger hunt for Halloween treats at home instead.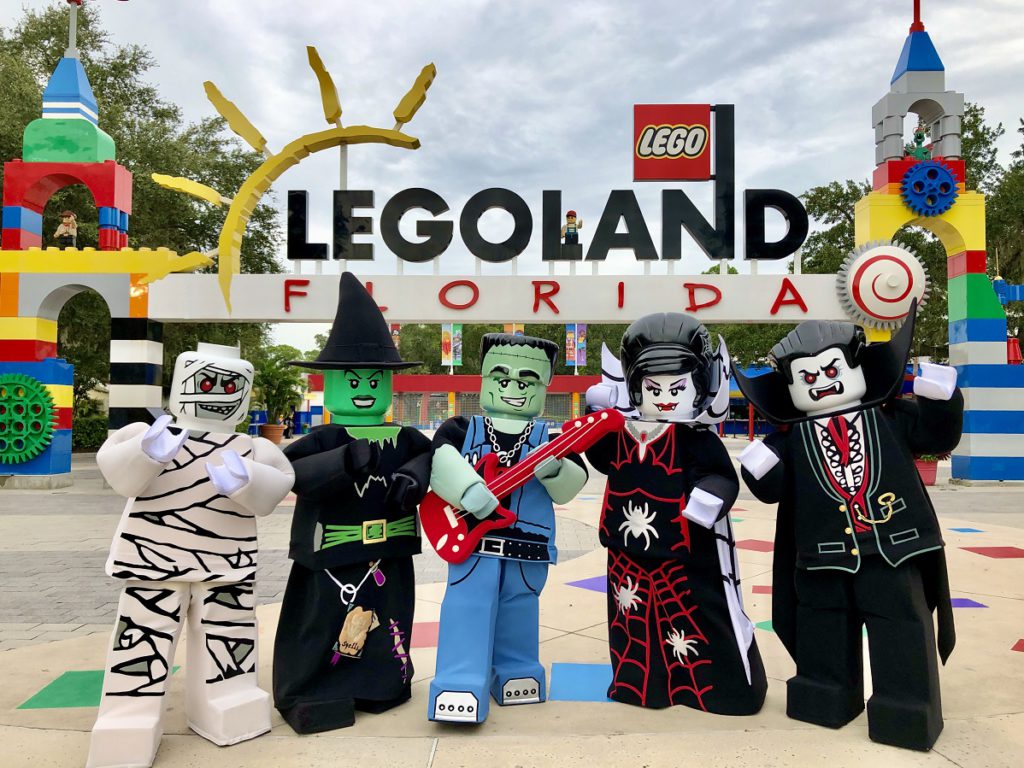 The American Academy of Pediatrics reminds us this Halloween, it is safer to be outdoors and to avoid groups. And a costume mask is not a substitute for a cloth face covering unless the covering has multiple layers of breathable fabric and covers the face and nose snugly.
"This is a good time to teach children the importance of protecting not just themselves, but each other," said American Academy of Pediatrics spokesman Dr. Shelly Vaziri Flais. "The decisions we make on this one day can have a ripple effect on our family members. We can find safe ways to celebrate and create magical memories."
While the Academy of Pediatrics suggests avoiding indoor events like haunted houses, there are many outdoor options — everything from special programs at zoos, theme parks, campgrounds, corn mazes, apple orchards, pumpkin patches and more. (If you go to a pumpkin patch or apple orchard, use hand sanitizer before and after touching what you pick, pediatricians suggest.)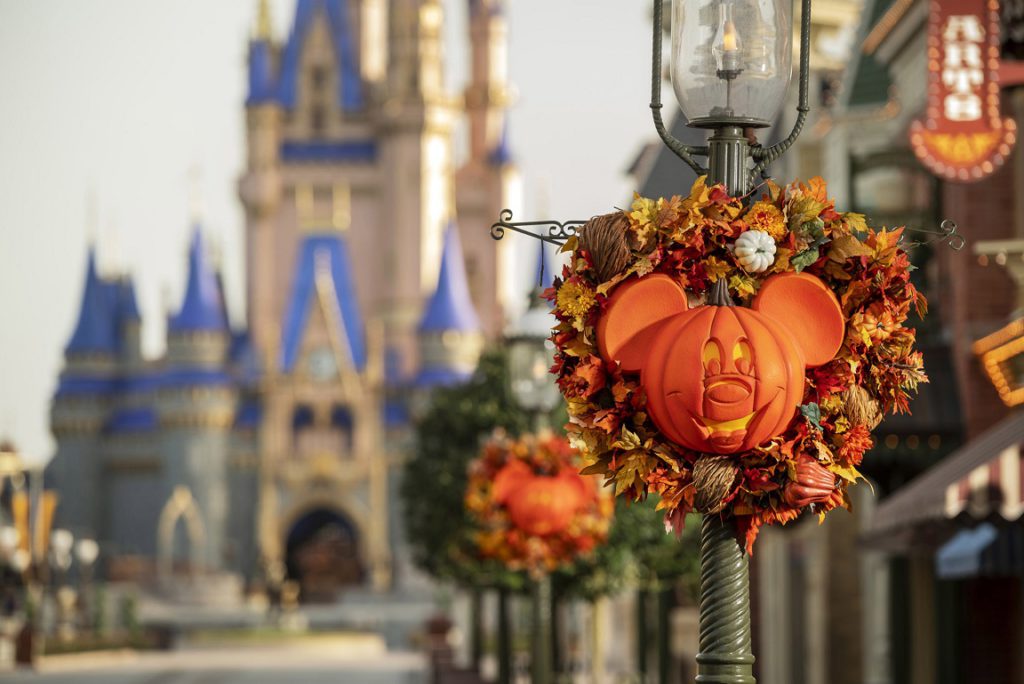 While Half Moon Bay, California's famous Art & Pumpkin Festival is canceled this year, there are still plenty of places to pick your own pumpkin in the World Pumpkin Capital, including at Farmer John's Pumpkins.
Richardson Adventure Farm in Spring Grove, Illinois, is said to have the world's biggest and most intricate corn maze — 10 miles of trail winding through 28 acres of live corn. There's also a petting zoo, chicken show, private hayrides, go-karts and more.
Go apple picking. Terhune Orchards in New Jersey has dwarf trees — easy for kids to reach apples without a ladder — while Apple Jack Orchards in Minnesota includes 29 Minnesota apple varieties. At Mt. View Orchards in Mount Hood, Oregon, you can picnic after you pick amid views of Mt. Hood. Family Travel Forum has links to local farms in top apple-picking regions. Just make sure to check their websites and call ahead to make sure they are open!
Make it a weekend road trip to enjoy zoo or theme park Halloween festivities elsewhere, giving hotels much-needed business. But you will need reservations and likely timed-entry tickets as attendance is limited this year. (Check out our Fall Getaways for 2020, produced with our partners at Family Travel Forum, for more ideas.)
Wherever you go, know that there will be extra healthy and safety protocols from temperature taking to mask-wearing (kids too!) to social distancing (forget character hugs). It would be a good idea to prepare the kids in advance for what will be different.
Even campgrounds are getting into the Halloween spirit. Jellystone Park campgrounds have adjusted their Halloween activities so that their popular themed weekends can go forward in many locations across the country, including Asheboro, North Carolina; Estes Park, Colorado; Fredericksburg, Texas, and Sioux Falls, South Dakota, with Halloween-themed crafts, costume parades and campsite and cabin decorating contests.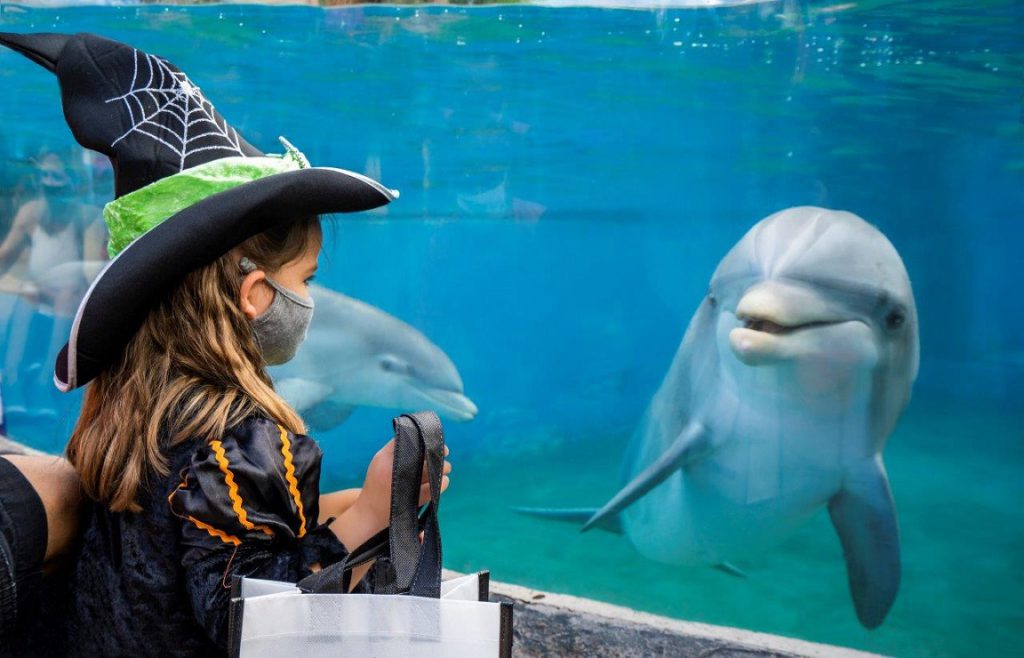 See what your local zoo is planning. For example:
Creatures of the Nights 2020 will offer enhanced health measures and take place mostly outdoors this year all October long at the Lowry Park Zoo in Tampa, Florida. This year, it is themed around campfire tales and will include Camp Creepstastic, a spooky spider dance and Pumpkin Palooza.
Boo at the Bronx Zoo. Thursdays through Sundays Oct 12 to Nov.1 includes animal-inspired magic, pumpkin carving demonstrations and a walk among hundreds of expertly carved creations, costume MASKerade (search for your favorite masked and costumed animals during the scavenger hunt).
Boo at the Zoo: Storybook Safari-Denver Zoo ongoing daily Oct. 1 through 31 with animal stories and fairytales coming to life with costumed characters, themed foods and Nature Connects Art with LEGO Bricks with 15 nature-inspired creations b Artist Sean Kenney — life-sized plant and animal LEGO sculptures.
The Orlando SeaWorld park has Halloween Spooktacular as does SeaWorld San Antonio and SeaWorld San Diego with all-new safety procedures, celebrations with a new "Sesame Street" show and more — all included with park admission.
Brick-or-Treat weekends all October at LEGOLAND Florida Resort are included with general admission and with safe trick or treating designed with extra space and shows, including The Groovin' Graveyard and a special group of characters, including Spider Lady, Brickbeard and more. Kids can help craft a huge LEGO mosaic.
At Walt Disney World, expect special Halloween doings at the Magic Kingdom on the parade route and head down Main Street, dressed in your Halloween fineries. On certain days, you might meet up with favorite Disney villains. At Disney's Hollywood Studios, Minnie's Halloween Dine will be at Hollywood & Vine, with a monster feast served to your table, and favorite Disney friends making special appearances.
And while Universal Orlando canceled its popular Halloween Horror Nights this year, there will be two limited-capacity haunted houses (not suitable for kids under 12) until Nov. 1 and included with park admission. For younger kids, there will be trick or treating at Universal's Islands of Adventure, a live Universal Orlando Horror Make-Up Show, and an all new scavenger hunt across Universal Studios Florida. (Find all 13 scarecrows and skeletons to receive a candy bag!)
While you are there, try some gummy beating hearts and vegan brownie skulls! Guess you are going to need your costumes after all!
Happy Halloween!
© 2020 EILEEN OGINTZ