By Victor Aziz, Taking the Kids Correspondent
My wife and I recently bought our first travel trailer on June 3rd, 2022. We had been waiting for the trailer to be built for months and we traveled from Colorado to Ohio to pick it up.
Serendipitously, a couple of weeks before we would go pick up our trailer we were asked to attend a GO RVing Media Summit at the Harper's Ferry KOA in West Virginia. You can imagine our excitement when we were invited to an event that would teach us the ins and outs of owning, driving and enjoying an RV or Travel Trailer.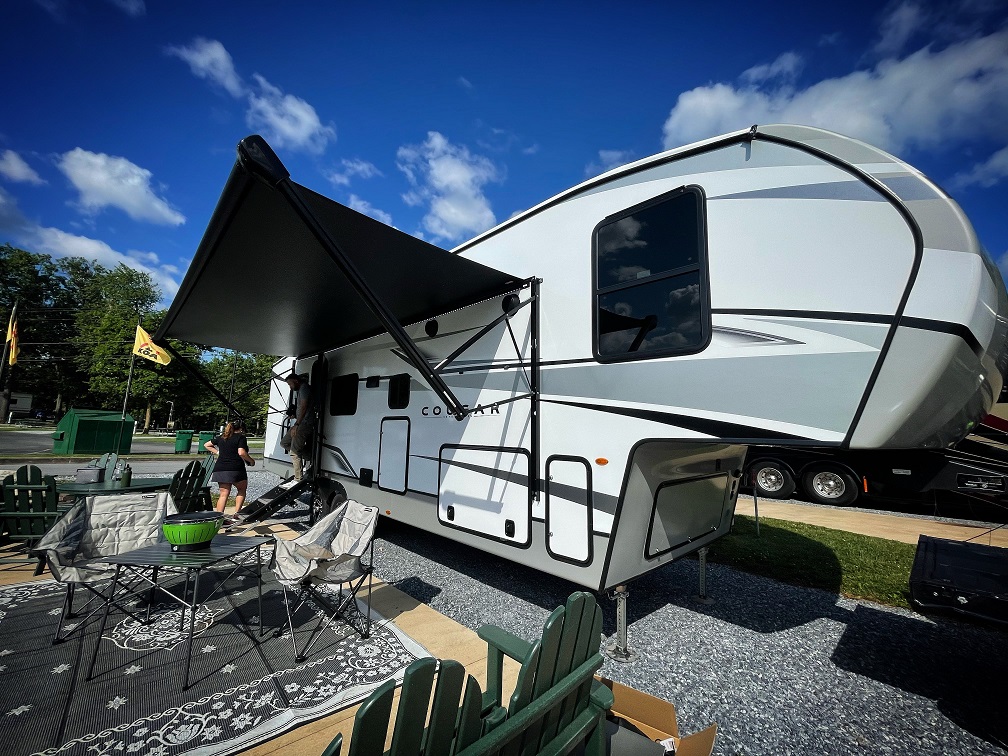 The circumstances and chances of being able to meet and speak to experienced professionals in the RV industry just days after we picked up our travel trailer was for us, a beautiful threading of the Fates. As first time owners of a travel trailer we were given a unique opportunity to pick the minds of engineers, representatives, brand ambassadors, and more. These are a few of the lessons we learned from our experience…
Becoming a first time RVer is a major life choice. The money going into the choice reflects that. As with all major choices, though, the truth behind the money is the mindset. It takes a certain grasp of understanding to owning an RV. It takes another level of insight to want to live or travel for long periods of time in an RV, which, like many Americans, we plan on doing within the next year.
We left Ohio on June 4th and began our way to Wichita, Kansas before traveling out to Harper's Ferry. In the almost 1000 miles to Wichita we had some time to learn our trailer, from how it drives to the processes of living in it overnight. We took our time at the dealership testing everything, yet even though we did there was sure to be tons of things we didn't test (let alone know). In those 1000 miles we tested, or learned from experience, as much of our trailer as we could.
The funniest moment happened on the first night of our stay when we were trying to take a shower. In our trailer there is a tank and then there is the hook up to the city water. These, we learned, are different. How we learned was we connected the hose from the trailer to city water and thought it was going to fill up the tank. When we checked the gages after a minute, our tank wasn't filling. We disconnected the hose and water was coming out. We then reconnected the hose to the trailer. Back to the gage, nothing. We spent 20 minutes doing this before we realized that when we tested our trailer at the dealer he filled the tank from the other side of our trailer.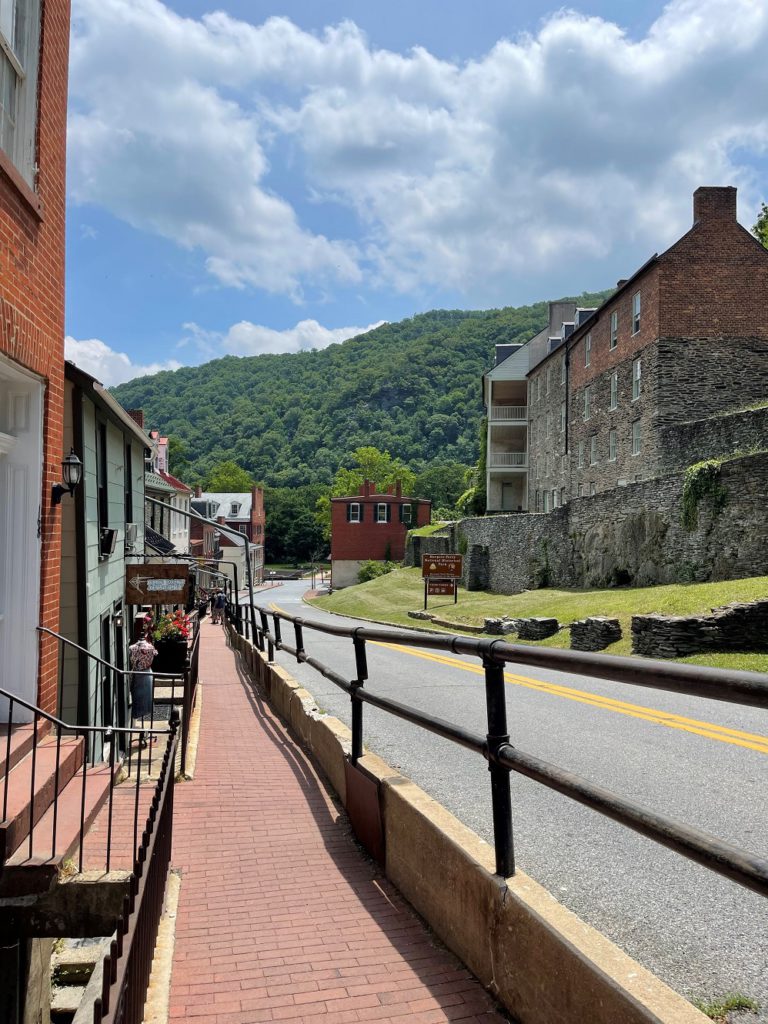 Needless to say, by the time we got to the Media Summit I wrote down a plethora of questions I wanted to ask. Many how to's and what to avoid's? I love to understand how things work and the days after receiving our trailer the list only grew in size. When my wife and I sat with some of these people at the Summit though, the questions all stayed in my note book and were tabled to the side of my thoughts. Between talks, demonstrations, and test drives I became captivated by something more than the information which was being shared. I tried to listen and seek out what was between the words of these experienced RVers. What I noticed most in all of these situations wasn't the information I was being told, it was the demeanor in which each person operated.
A good example of the experienced RVer's acumen was revealed as we test drove Janine Pettit's, founder of Girl Camper, travel trailer. When test driving her rig we were given the chance to understand how the vehicle and trailer moved together. She allowed test drivers to drive without anything but maybe a subtle nudge of advice. In whole, the driver was left to understand the nuances of the truck, the trailer, and the road.
Being shown something is one thing, but being tossed the keys… Well this leads us to the first major lesson we saw over and again throughout our time with experienced RVers. Be patient and calm. When you are patient and calm you do not rush to set up. You do not leave camp early. You observe if everything is unhooked, packed, checked, and double checked. You drive with care and under control. You feel the vehicle and the road. Most importantly, you take your time to assess the problems when they arise- (and they will arise)- because they can be solved and are not the end of the world. All of the people who presented and conducted at the summit held a readiness to take on the world. This demeanor is not unique to those who RV, but it seems to be a defining attribute of many of them. Needless to say we felt like we found our people there.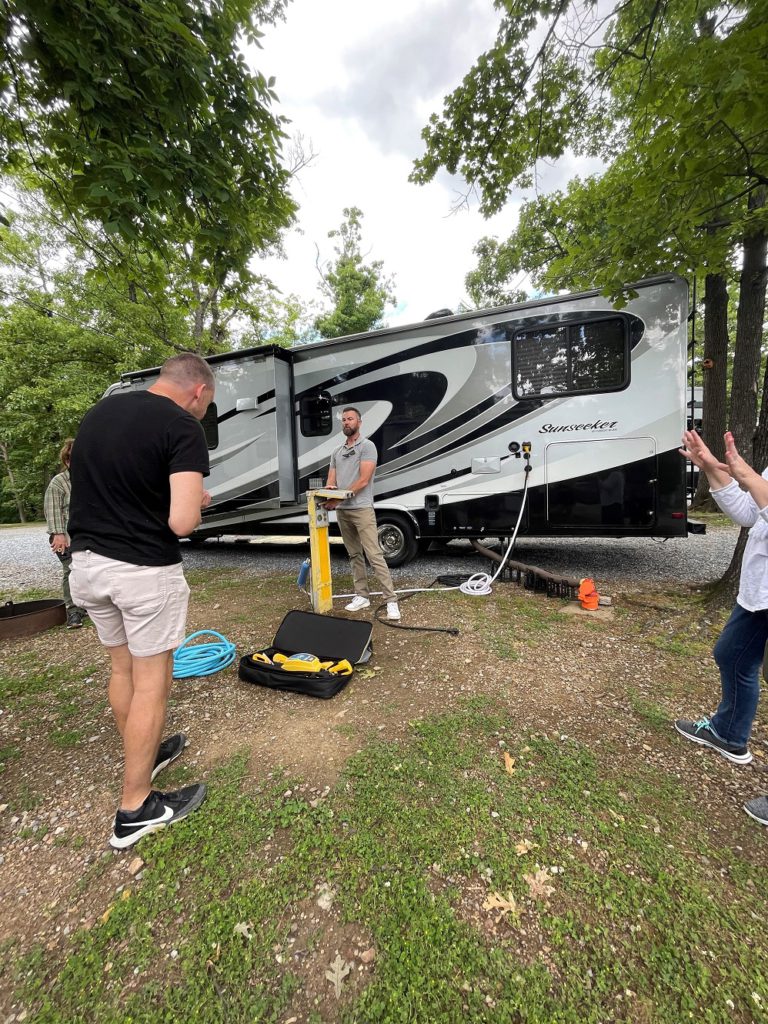 Now, it is funny to say that I tabled all my questions because the second major lesson we learned was: Don't be afraid to ask questions. Whether you are on the road or in a forum online people are always willing to help. The willingness to help may actually be one of the greatest traits humanity possesses as a whole. One really learns this when traveling and asking for directions, or if you have ever broken down and had a stranger help you find a mechanic and a place to stay. I was also pleasingly shocked to see how these people asked me questions about our new travel trailer and were willing to help us with anything we needed. There is a clubhouse we are now a part of and all the members share with one another. This gives us great camaraderie knowing we have a team with us at all times.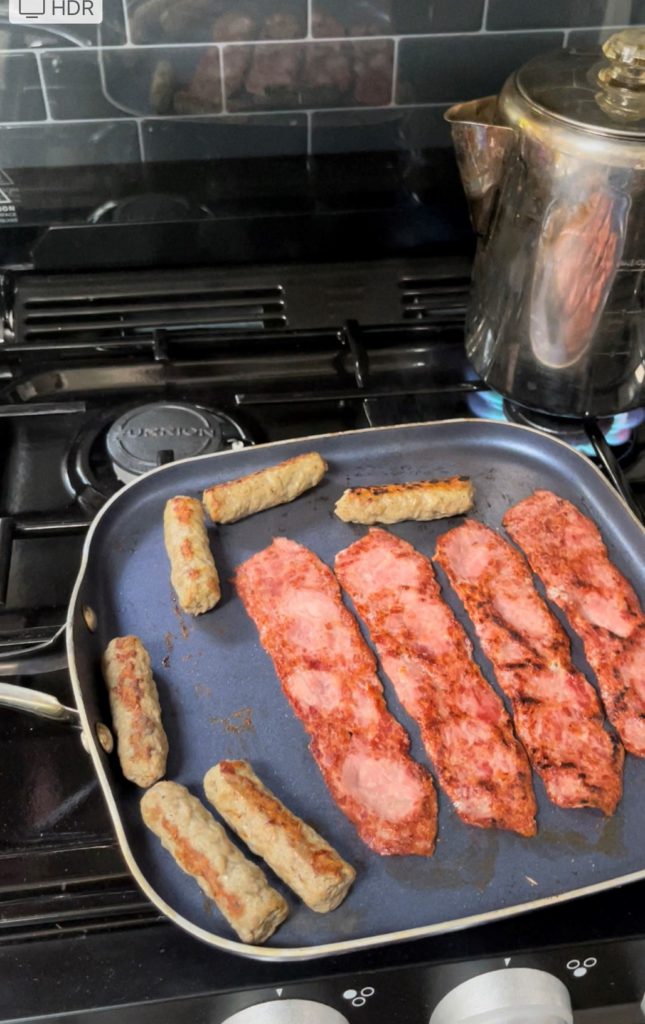 The thing we realized most though while we were in Harper's Ferry was: Don't ever forget what inspired you to get an RV in the first place! Some people rent from places like RV Share and test the waters, before they get an RV. Others jump right in. Regardless of how you start, there is a reason why life on the road is appealing to so many. To live out of a Recreational Vehicle is to have the chance to create more as well as see more! To have all the necessities of life (food, water, and shelter) right there with us in one source and have the source be our transportation is truly fantastical. It is magical. Just being able to pull over and go to the bathroom in the trailer has been a revelation of our life to come. The chance to extend our time in nature and turn ventures into the city as our sojourn is our heart's calling.
I am sure there will be times we have to remind ourselves of these lessons, but I know that if we keep these in our minds we will have a readiness to take on the road and enjoy whatever unfolds. To experience these lessons and to see that desire even the longest tenured RV professionals was quite the blessing, especially for these novice RVers.
Victor and his wife, Lindsey Scot Ernst, live in Salida CO.