There is so much you can do to help your students learn about the history behind Thanksgiving and its importance. Some fun and educational activities around Thanksgiving offer the perfect opportunity to teach your kids about the holiday.
We've compiled a list of exciting activities that you can organize to foster the Thanksgiving spirit at school. Take a look!
1. Decorate your classroom
A couple of weeks before Thanksgiving day, gather up your students and give them decorating tasks for your classroom. Here are two ideas for how you can decorate your classroom for Thanksgiving:
Have a turkey pinata in one corner of the room
Make the turkey using cardboard and paint it in festive colors. The "stuffing" could be candy, biscuits, and chips. A day before Thanksgiving, everyone can get together, break the pinata, and have a "Thanksgiving Feast".
Put up Thanksgiving flyers on the wall
Split your classroom into groups of three and ask each group to create an eye-catching and educational Thanksgiving flyer. The flyer should explain all the important elements of Thanksgiving – add pictures and make sure the information is bite-sized. The idea is that if someone who had never heard of Thanksgiving were handed the flyer, they would understand the holiday after skimming through it.
Everyone can make their flyers online – through sites like PosterMyWall, for instance, that have tons of Thanksgiving flyer templates. This is especially helpful because you want the kids to spend more time on the Thanksgiving part of the task, without feeling stumped by the designing.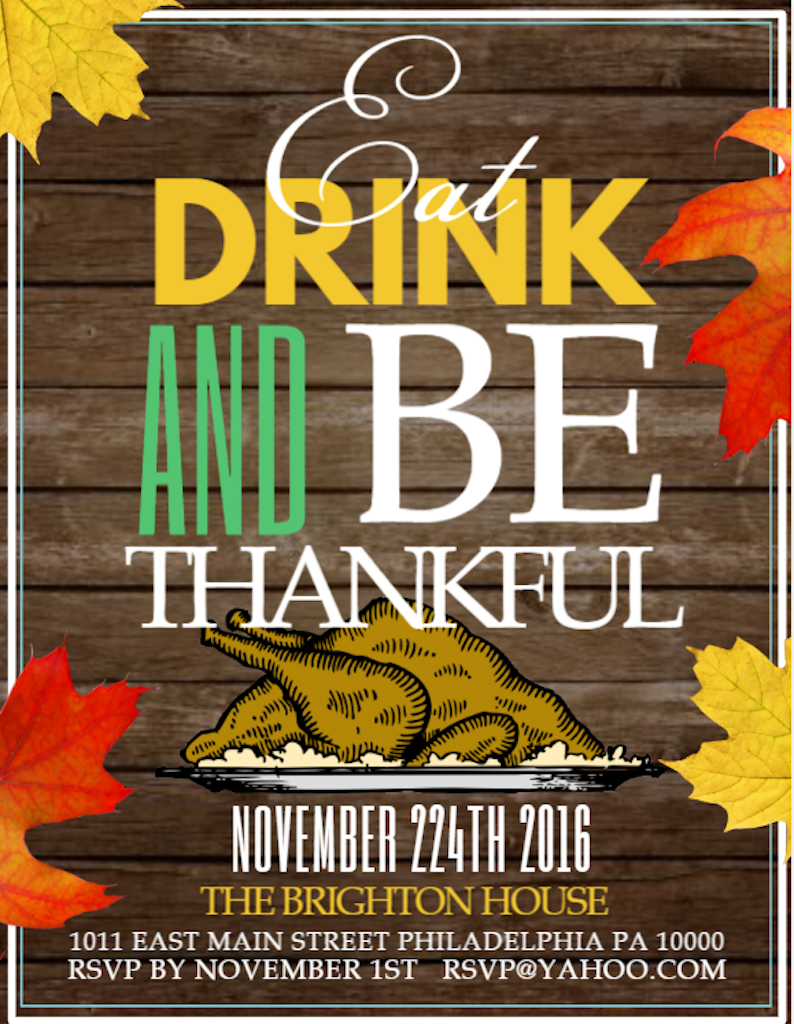 Once all the flyers are done, put them up on the classroom wall.
2. Delve into Thanksgiving history
This is an interesting activity because it allows kids to think about the meaning of Thanksgiving and everything it stands for. This activity will be divided into two parts – the past and the future.
The past
Talk to your students about Thanksgiving 100 years ago. What was it like? What were some of the traditions that were carried out? Do they still hold true today?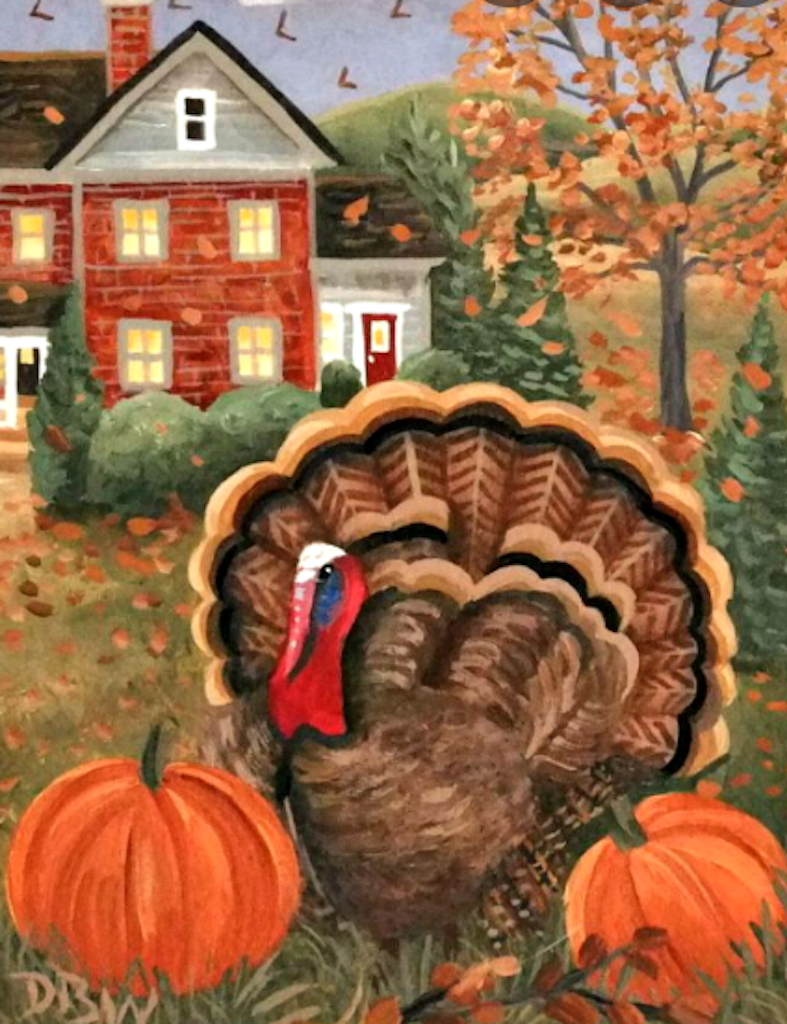 Thanksgiving used to be quite a festive affair in the old days. People wore masks and dressed up. Went around town meeting strangers. Quite like modern-day Halloween. So encourage your kids to research this and then present their findings to the class dressed in Thanksgiving attire from a century ago.
The future
Based on your students' findings on past Thanksgivings and their experiences with current Thanksgivings, encourage your students to brainstorm about the future. What will Thanksgiving look like 100 years from now? Will people still be eating turkey? Watching football in the living room?
You can even divide your class into groups and make this a fun little group project.
3. Put on a Thanksgiving play
Make a script, hold auditions (give all your students a role so everyone feels included), and get to work! You can get as creative as you want with the play, as long as the central focus is Thanksgiving. Here are some ideas for what the play could be about:
A re-creation of the First Thanksgiving
A modern Thanksgiving dinner
A Thanksgiving dinner from the future
The turkey's journey
Kids sitting around discussing Thanksgiving and what they understand about it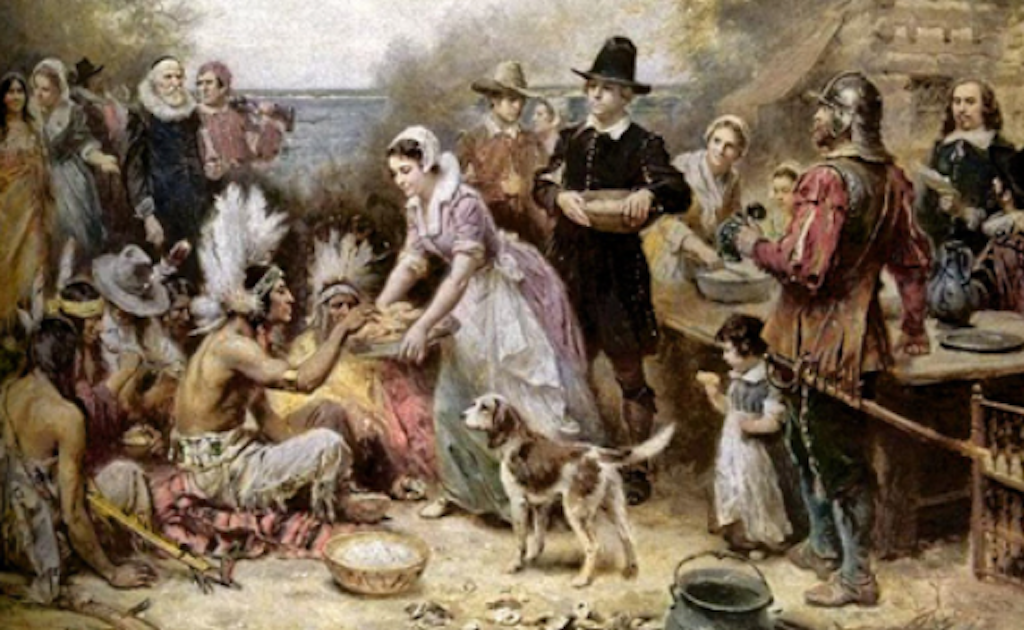 The play can just be one stretched scene since the whole thing should last no more than 10-15 minutes. Close to Thanksgiving, invite the rest of the students, teachers, and parents, and put on a fun and educational play. Make sure to start your play prep a month in advance so that everything goes smoothly.
Final thoughts
Thanksgiving is an opportunity for you to foster a sense of community within your students. So gather everyone, work together, and make Thanksgiving something really special. Whether you decorate your class, do a history project, or put up a play – you'll be able to inculcate the Thanksgiving spirit into your kids. And that's what it's all about!