By Eileen Ogintz
Tribune Content Agency
Thumbs up or down?
Anyone who has tried to interest and show kids Great Art knows they may not always respond the way you'd like, or even expect.
That's true even at Van Gogh Alive, the world's most visited multi-sensory experience, which has attracted more than 8 million visitors around the world in 65 cities on six continents in the past decade. It has now just opened outside Denver, presented by the Denver Center for the Performing Arts in partnership with Grande Experiences and will be here through September in the hangar at Aurora's Stanley Marketplace, a historic refurbished airline hangar turned event space, home to more than 50 independent Colorado venues for food, drink and shops.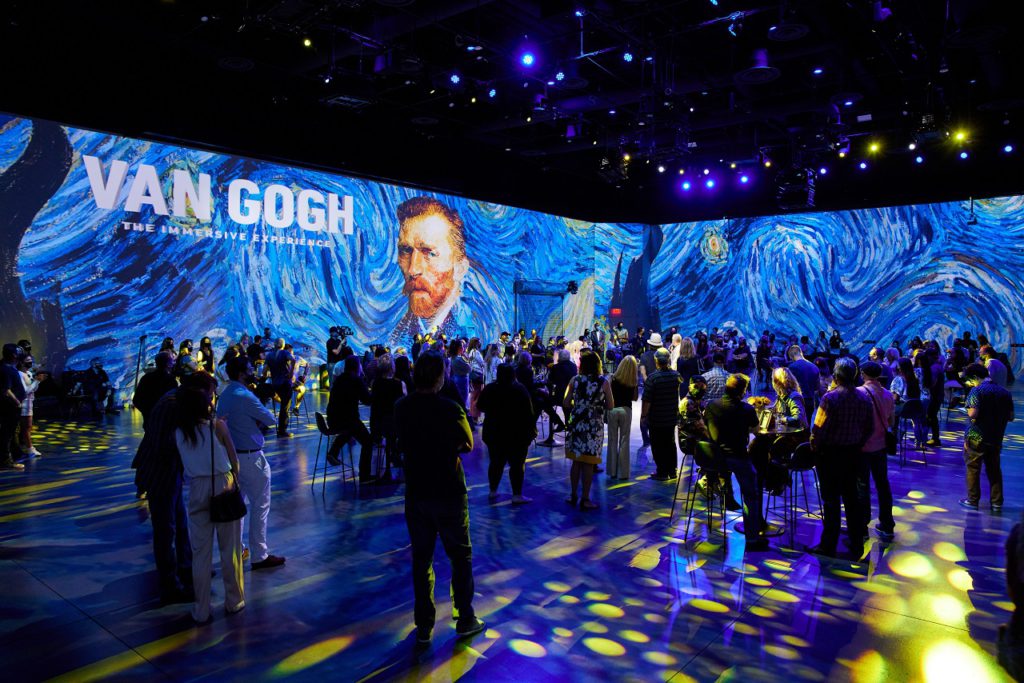 Van Gogh Alive is unlike any other art exhibit and that's the point — you are supposed to be immersed in Van Gogh's not-always-happy world as more than 3,000 Van Gogh images are synchronized to a classical score, filling giant screens, walls and even the floor, as you take a tour through the locales where he created so many famous works — The Netherlands, Paris, Arles, Saint-Remy, Auvers-sur-Oise. Everything is book-ended by a series of self-portraits created during his too-short career. (Check out a column I wrote on walking in Van Gogh's footsteps in the French town where he spent his final — and most prolific days.)
Even smell is part of the experience, including cypress and cedar, nutmeg and lemon designed to transport you to the orchards, gardens, and fields where Van Gogh painted. This "Sensory 4" experience combines multichannel motion graphics, surround-sound, and up to 40 high-definition projectors, developed by Grande Expeditions.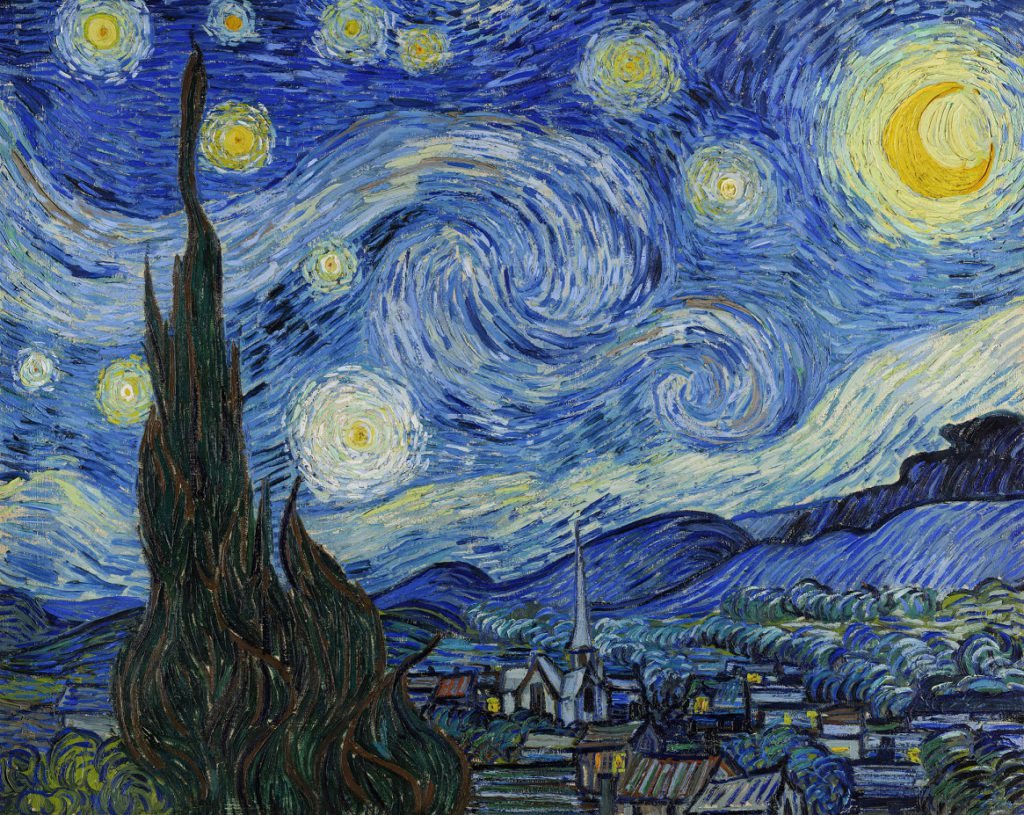 Amazing! "I like that it's so big," said Denverite Anabel,6, who was keeping time to the music.
"When you go to a museum you can't see as much detail in the paintings," added her sister Eliana, 8. "It makes me want to paint a picture.
But older kids weren't as enthused. "Video games are more entertaining," said Edison, 13, who added he would prefer to be in an art museum where you can move from gallery to gallery rather than staying in one spot. "I didn't think it was immersive," he said. "This was just sitting and watching."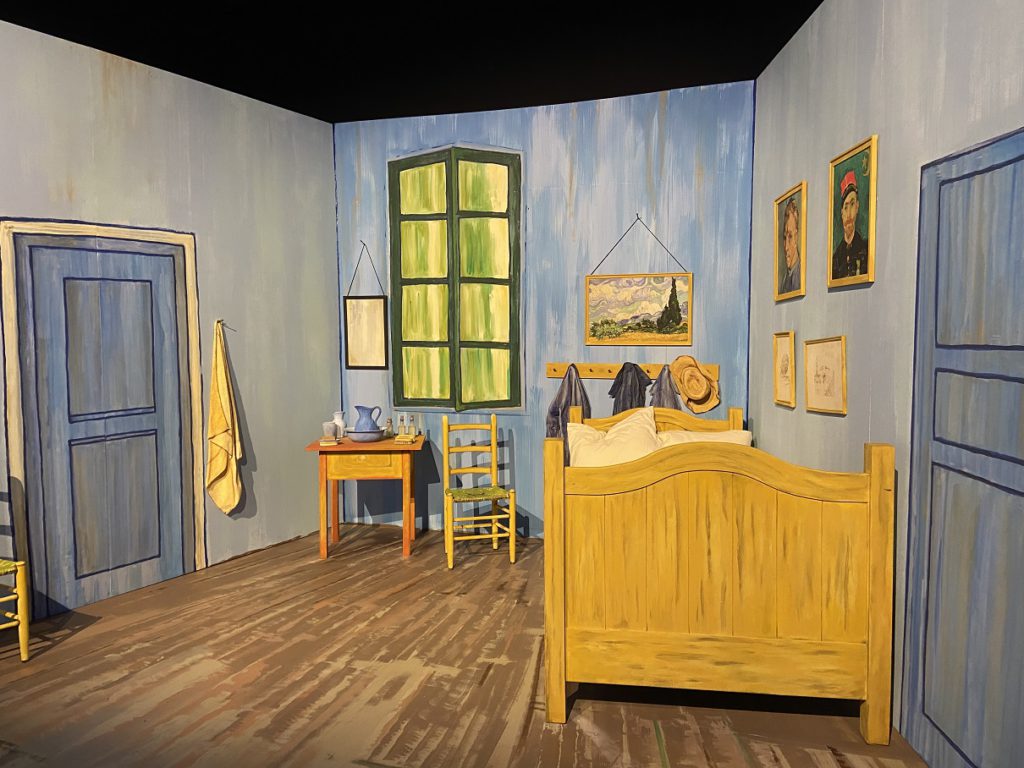 "There just wasn't much to do," opined his younger sister Audrey, 11.
Older kids, of course, are used to video games and interactive museum exhibits which enable them to control their experience themselves.
"We seem to live our lives in sound bites," suggested Christa Jimenez, creator of the Pura Vida Moms Blog, who was enjoying the experience with her family. "It's good to come and stop and experience something like this together."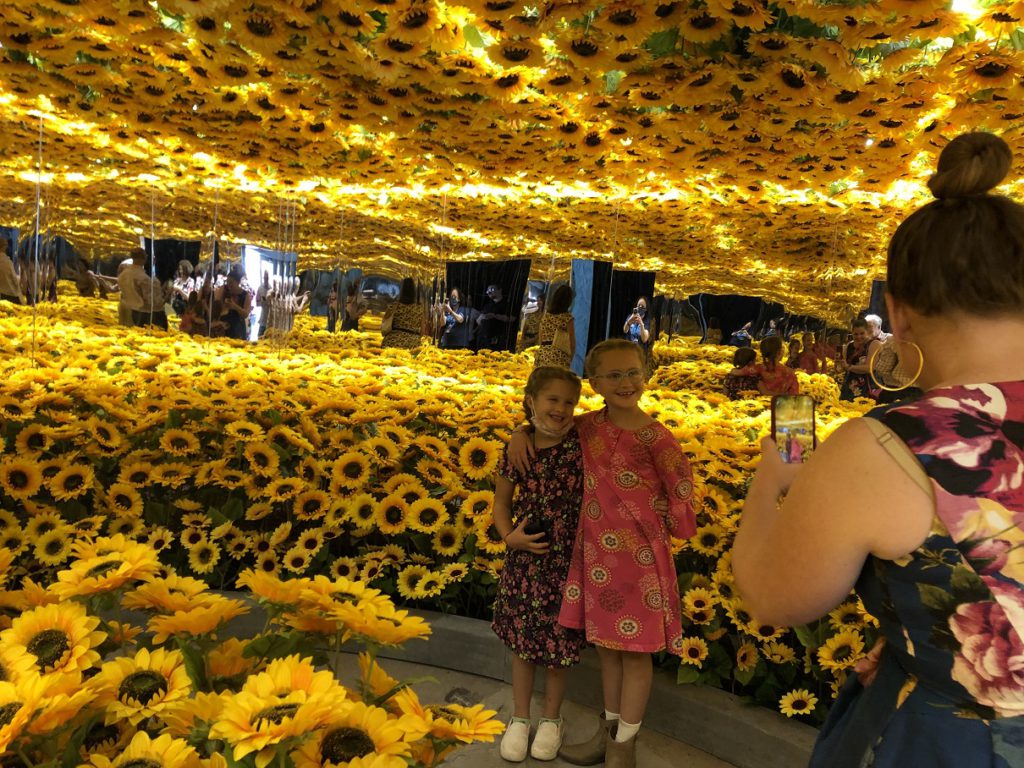 That's if they are willing. And this isn't inexpensive either with most tickets $40 and up; $25 for kids and college students with ID and free for those under 5.
In case you need a quick art history lesson, Vincent van Gogh was a Dutch post-impressionist painter who after his death, became one of the most famous artists in western art. He created some 2,100 artworks — 860 oil paintings, many during the last two years of his life — landscapes, (Wheatfield with Crows still life, his sunflowers are among the most famous, portraits and self-portraits. The bold colors — reds and yellows and blues — and brushwork became one of the foundations of modern art. His paintings are now among the most expensive to have ever sold and his legacy is honored at museums around the world, including the Van Gogh Museum in Amsterdam, which has the largest collection, and the Metropolitan Museum of Art in New York.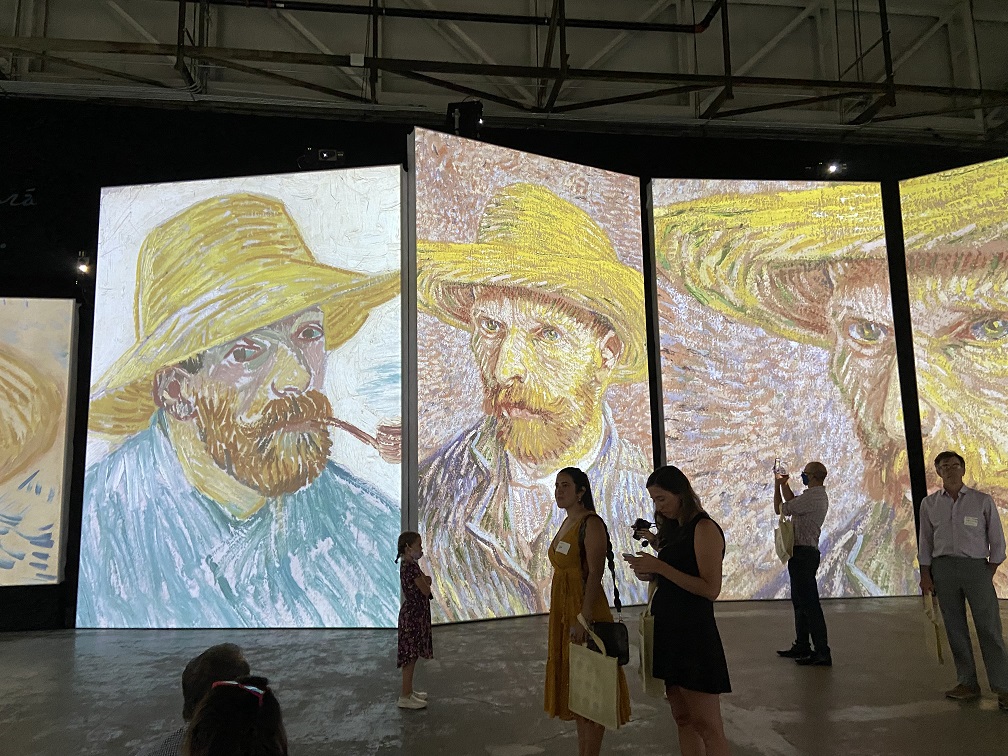 The Van Gogh Museum in Amsterdam, in fact, has just reported that it now has more than 2 million Instagram followers. (Learn more about his life, read his letters and explore his art here.)
Sadly, Van Gogh was considered a failure during his lifetime and suffered from depression so severe he was hospitalized. (The view from the asylum over the town of Saint-Remy is depicted in The Starry Night, one of his most famous works.) He ultimately committed suicide in 1880 at the age of 37.
At the beginning of the experience, step into Van Gogh's bedroom. His Bedroom at Arles is one of his most popular paintings and was one of his favorites. At the end, you can't help but be wowed by a 360-degree mirrored Sunflower Selfie room with hundreds of sunflowers featured in Instagram feeds around the world (#VanGoghAliveDCP).
There is an introduction explaining what you will see, but kids aren't likely to stop and read the text. As with any museum visit, it would be wise to prepare them by looking at some of the art online and explaining who Van Gogh was and why he is so famous today. If they are old enough, first discuss why genius isn't always recognized immediately.
At the same time Van Gogh Alive is in Colorado, it is showing in London, Beijing, Mexico City, Vienna and Melbourne. After Denver, Van Gogh alive will go to Kansas City and it has already been extended in Las Vegas at AREA15 through the fall, complete with special signature sunflower mocktails, The Starry Night cocktail and French wines.
"Find things beautiful as much as you can," Van Gogh famously said. "…most people find too little beautiful."
©2021 Eileen Ogintz. Distributed by Tribune Content Agency, LLC.