By Ollie the Collie, Special to Taking the Kids
Norwalk, CT – September 1, 2021 – When my parents told me they were taking me on a weekend getaway I was both very very excited and very very nervous.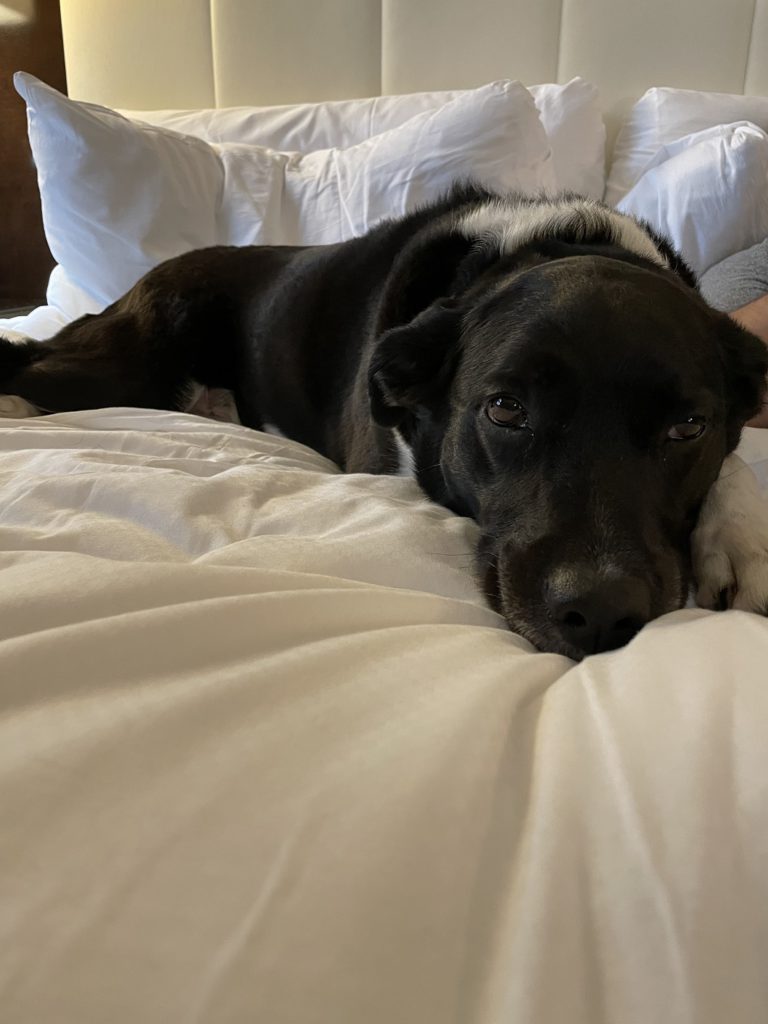 You see I don't really like long car rides. They do me a big nervous. My parents relax and listen to music and I sit in the back seat and excessively drool. The motion of the car makes me feel funny. I don't like it.
But it was worth it to spend a fun weekend with my parents and experience Cape Cod and downtown Boston.
First, we went to Plymouth, Cape Cod, because we had to drop the last four of my chickens at my uncle's house. My hoomans had to get rid of their chickens after a bad neighbor complained about them, so they adopted them out to happy homes, such as my uncles on Cape Cod.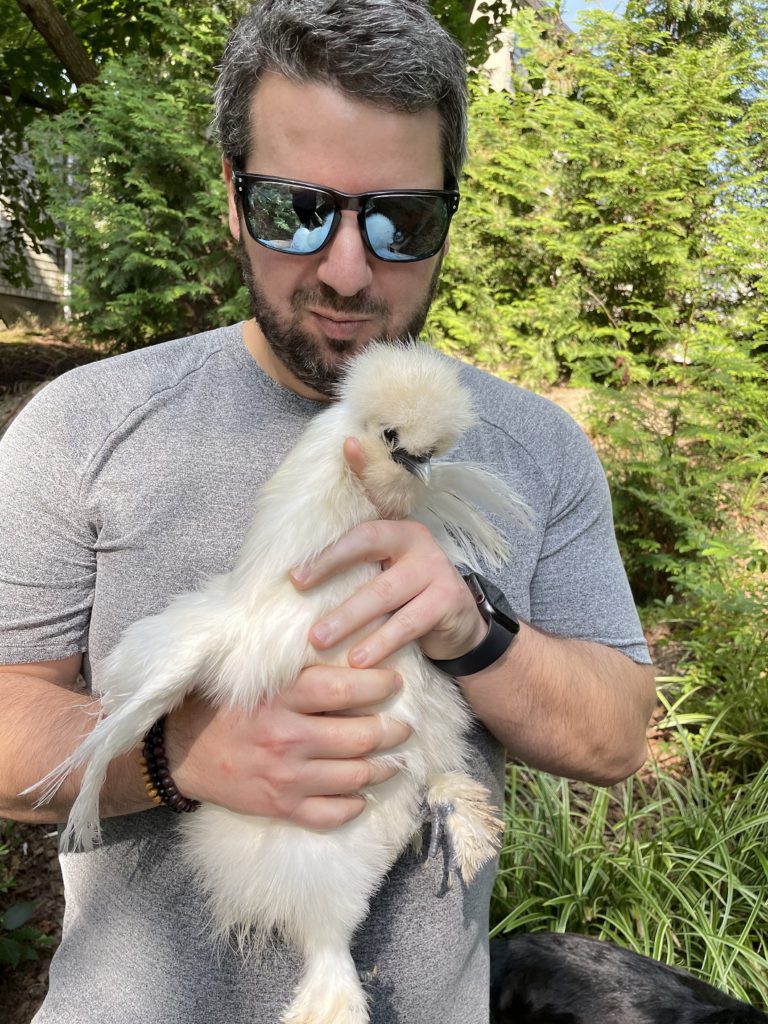 I got to chase rabbits around my uncle's garden and even waded into his koi pond, though I was yelled at for doing so and felt very bad. Very very bad indeed. And I had to get a hose bath because I smelled like mud – I thought it smelled delicious, personally.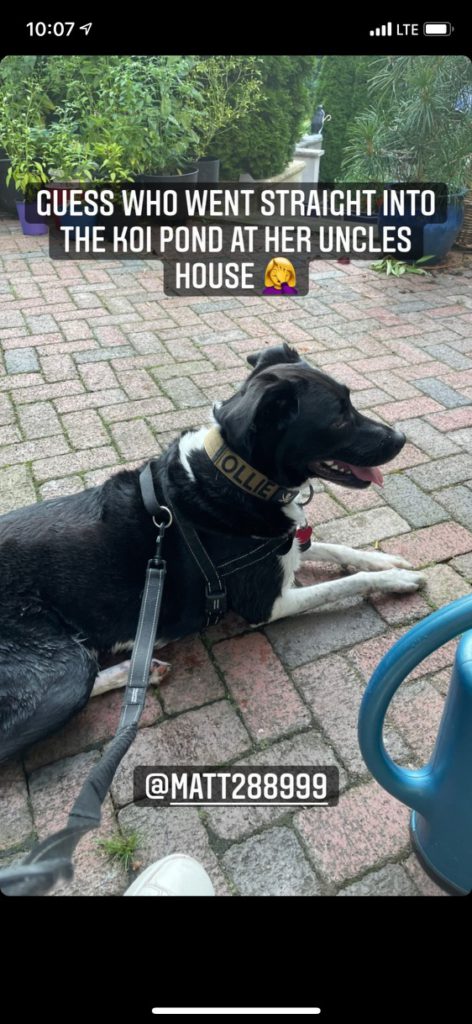 I got to go for a nice walk along the cliffs of Plymouth, where we stumbled upon some
gentlemen who had wings!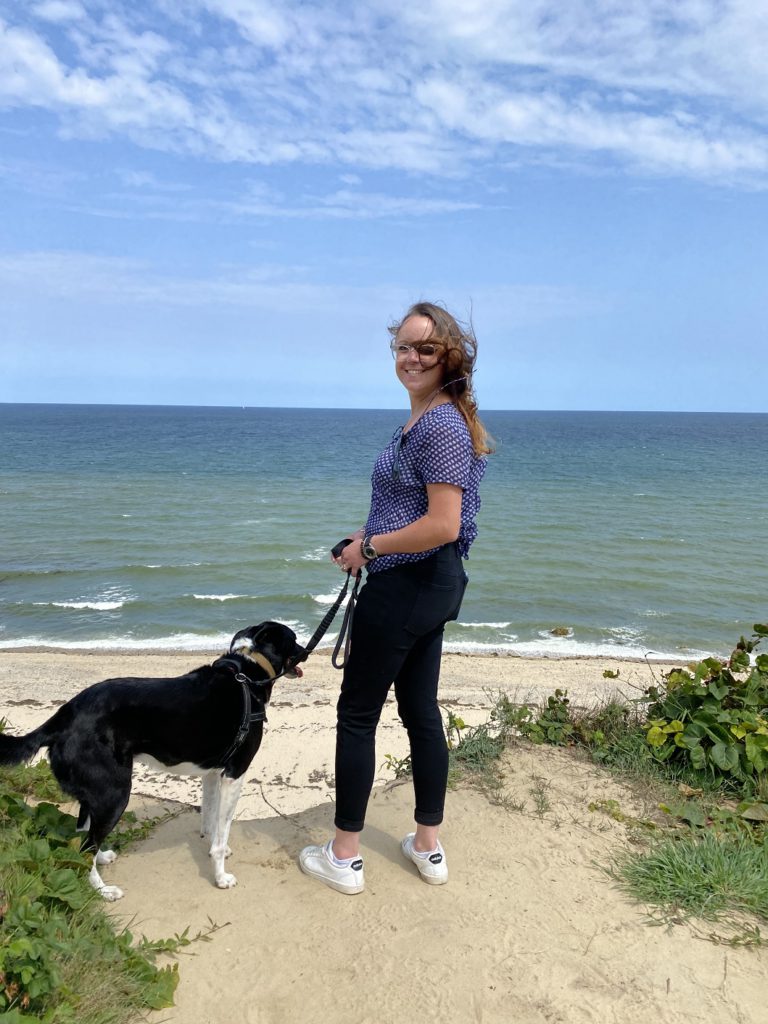 I don't know how to describe it other than they had wings strapped to them and they were flying off the cliff like I've seen geese do before. I did a bork at them because I was worried they would crash because hoomans don't have wings.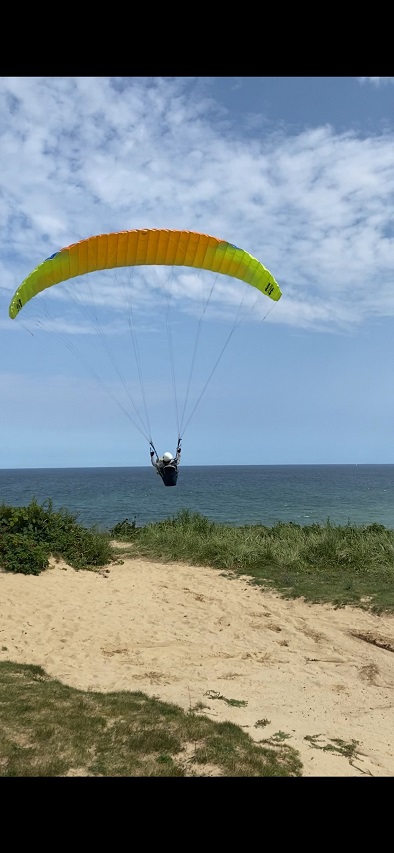 Amazingly, the man's wings inflated with the power of the wind, and he took to the skies, floating back and forth and up and down the cape coast like a bird. I was so amazed I did another bork and rolled around in the sand.
After a fun filled day in Plymouth we got back into the stupid car that makes me so nervous, and we headed for the Loews in downtown Boston.
The hotel is especially dog friendly and even offered me my own welcome bag of bowls and a placemat and a doggy tag.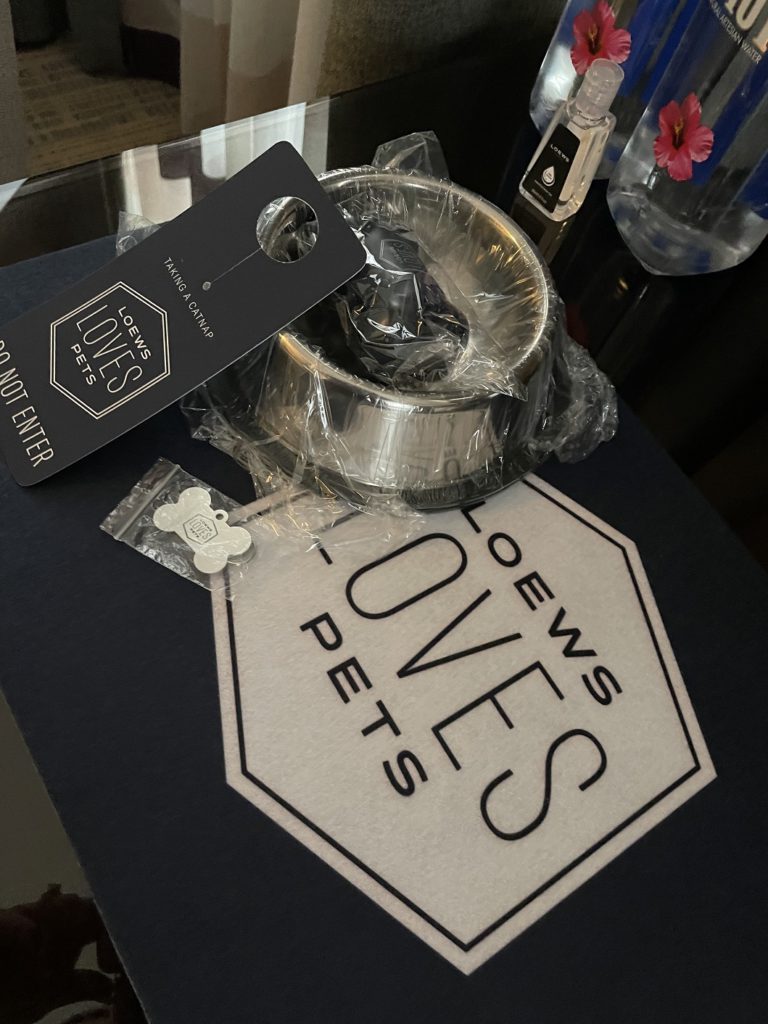 I was a really happy girl as I got to relax in the room!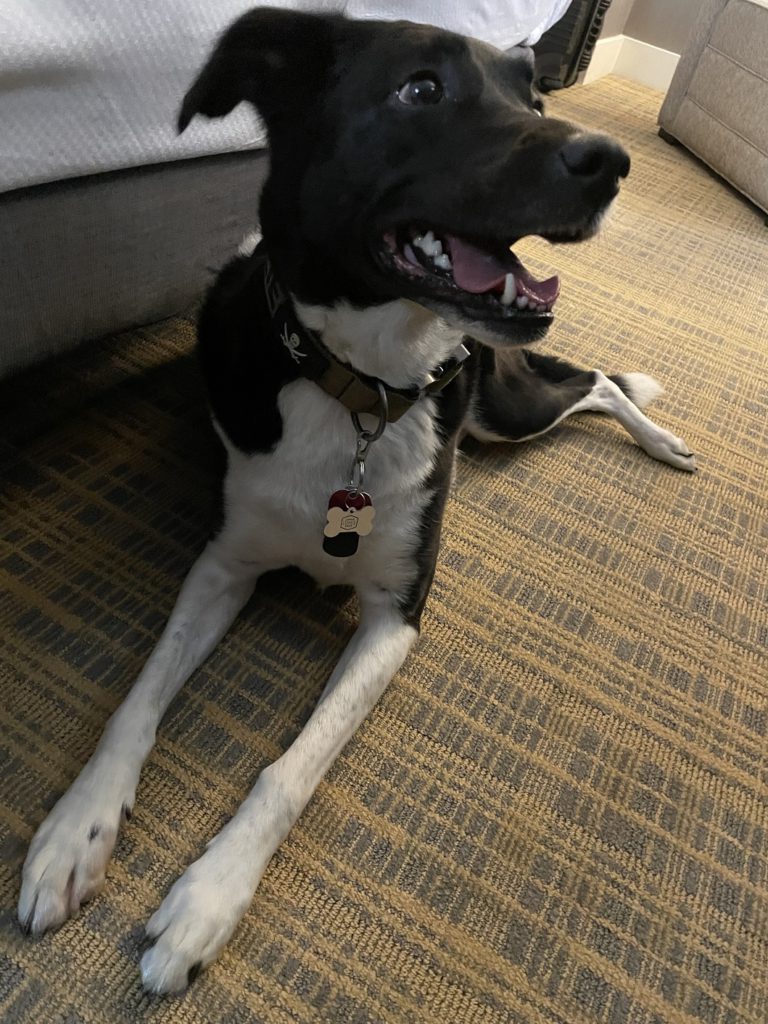 My parents were interested to learn this Loews building was a former Boston Police Headquarters, and was quite busy, with families and travelers from all over the world bustling in and out.
The hotels restaurant, Precinct, offered up great options such as a charcuterie & cheese board, steak tartar, the Boston classics New England Fish & Chips and Lobster Rolls, and much more.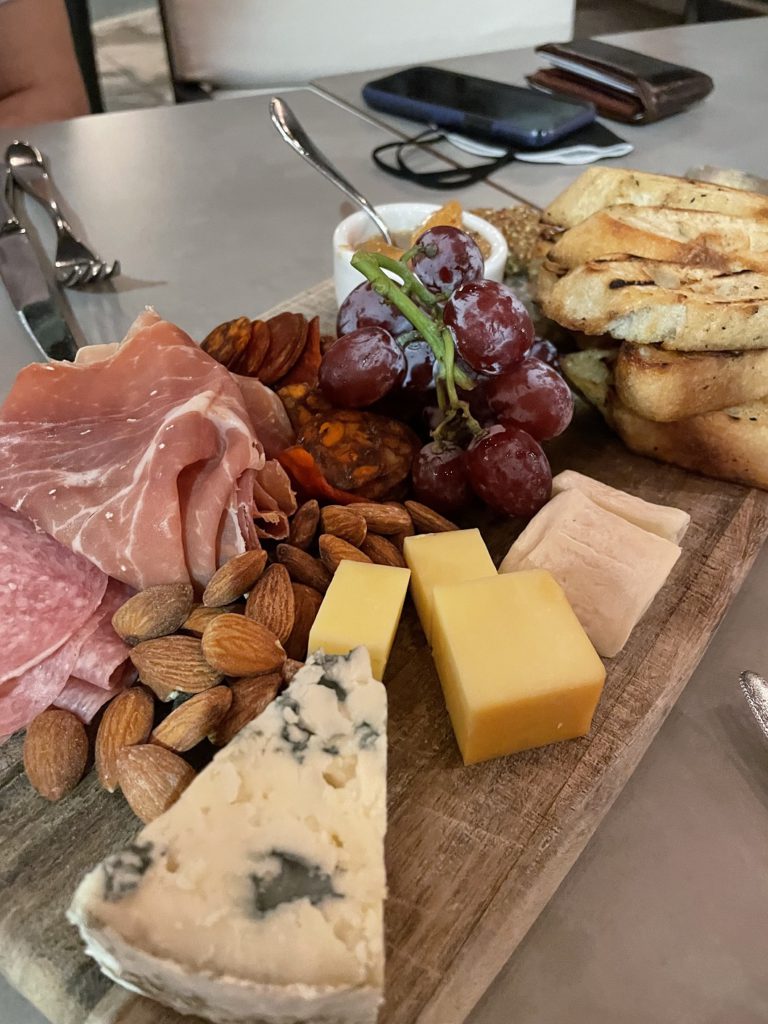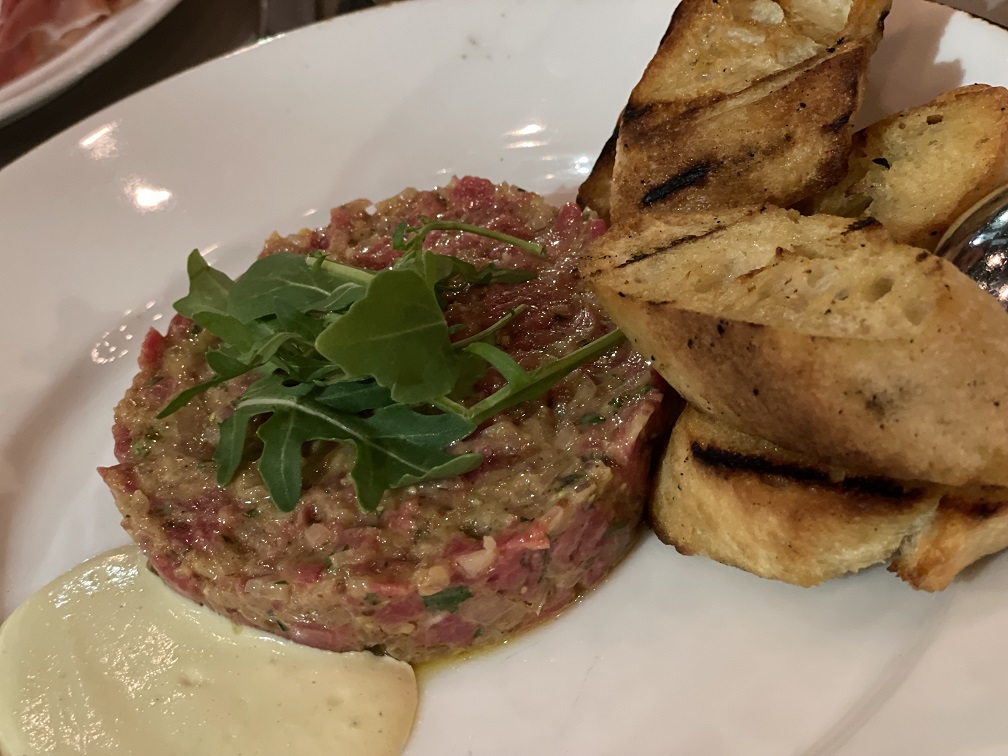 I relaxed in the room while my parents went out to see comedian John Mulaney at The Wilbur Theatre. My parents reported after that it was an excellent show full of heart warming and hilarious moments about life. I said they should allow doggos in theatres – it's ridiculous they don't.
Finally, my parents made it back to the room and we all cuddled up for a good night's sleep. I was exhausted after the busy weekend!
Sunday, we headed home. Another 2 hours in the car grrrrr. I hate car rides. But we made it and I was home to my favorite baby yoda toy in no time. All in all a fun weekend for Ollie.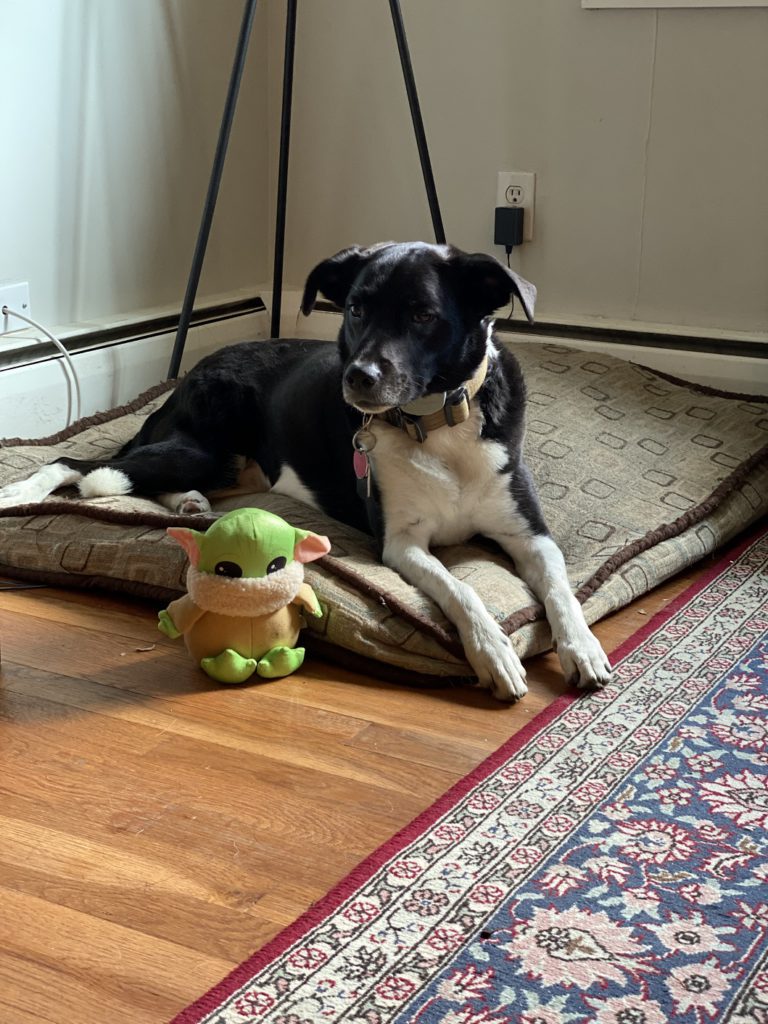 Ed's note: Ollie's owner, Matt Yemma, is the real author of this post.