By Ollie the Collie, Special to Taking the Kids
Norwalk, CT – December 12, 2021 – When my parents told me we were taking a special trip into New York City — The Big Apple –I did a very big excite. You see, I was born in Arkansas, and was found abandoned in a backyard with two of my littermates, and it was my dad who rescued me and brought me home to his apartment in Hell's Kitchen, New York City.
I quickly became a city dog growing up on the 23rd floor of a high-rise building, learning what elevators are, and sniffing out the best patches of grass to relieve myself.
But just as quickly as I learned to be a city dog, I lost most of that city knowledge when we moved to the country when I was two and I transitioned from chasing city rats (gross!, just fun to chase, not chomp,) to chasing fresh country chipmunks.
So, I did a very big excite when my parents told me we were going to Loews Regency New York Hotel for a fun night and day in the Big Apple.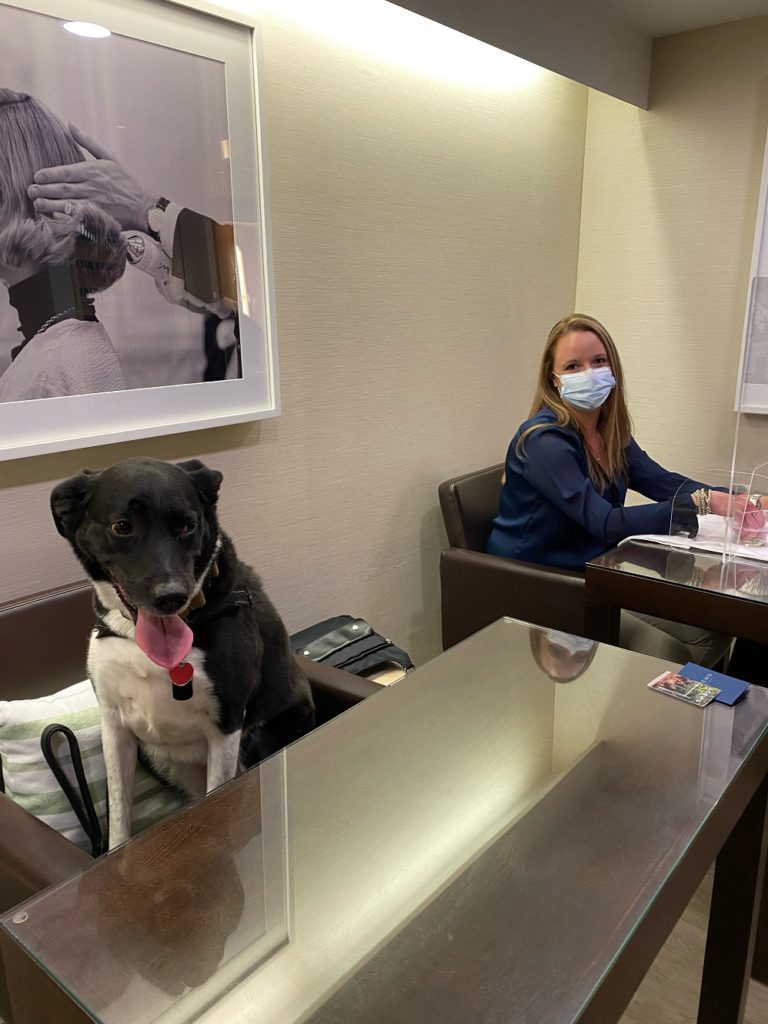 First on the agenda, my mom Elodie Kremer-Yemma for invited to Julien Farel Restore Salon & Spa at Loews Regency New York Hotel for a manicure. They said they don't offer doggy manicures, but I said it's ok, I don't like getting my nails touched anyways. I still don't know why my mom loves getting her nails done so much.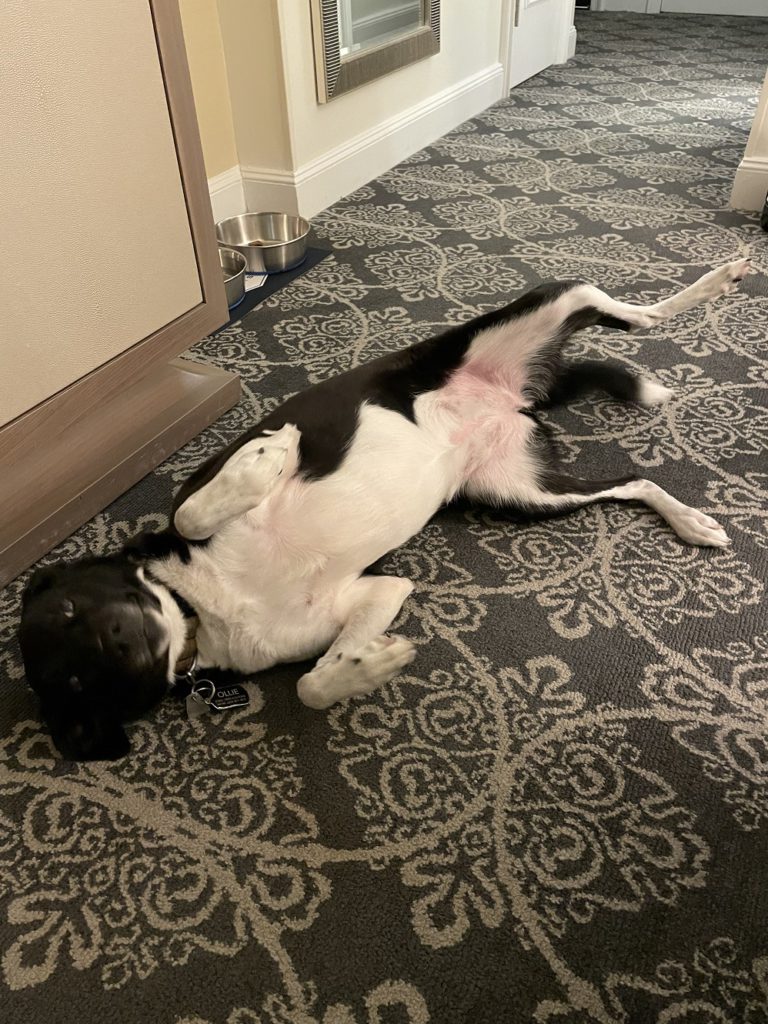 After the stress of the salon, I was happy to relax in our comfy room. I love Loews because they are so dog friendly, everyone gives me rubz and says what a pretty girl I am.
[An Arizona resort that is very pooch friendly]
Once my parents settled me down for the evening, they went off to have some hooman fun – going out to a celebratory dinner at La Boucherie by Union Square and to see a concert at Irving Plaza.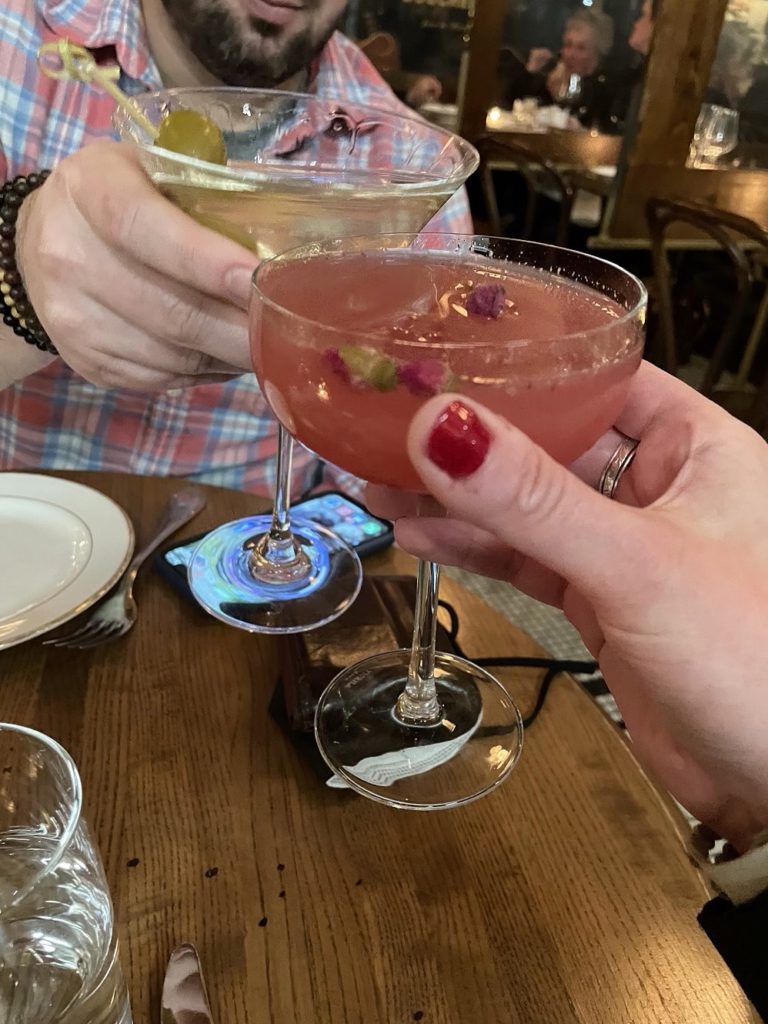 My hoomans toasted to a great year, since they were getting married only a couple weeks later and have had a very very very busy year. I know, I've watched in between my multiple morning and afternoon naps as my hoomans have worked very hard. I don't hibernate, like some labs do, but I nap, a lot.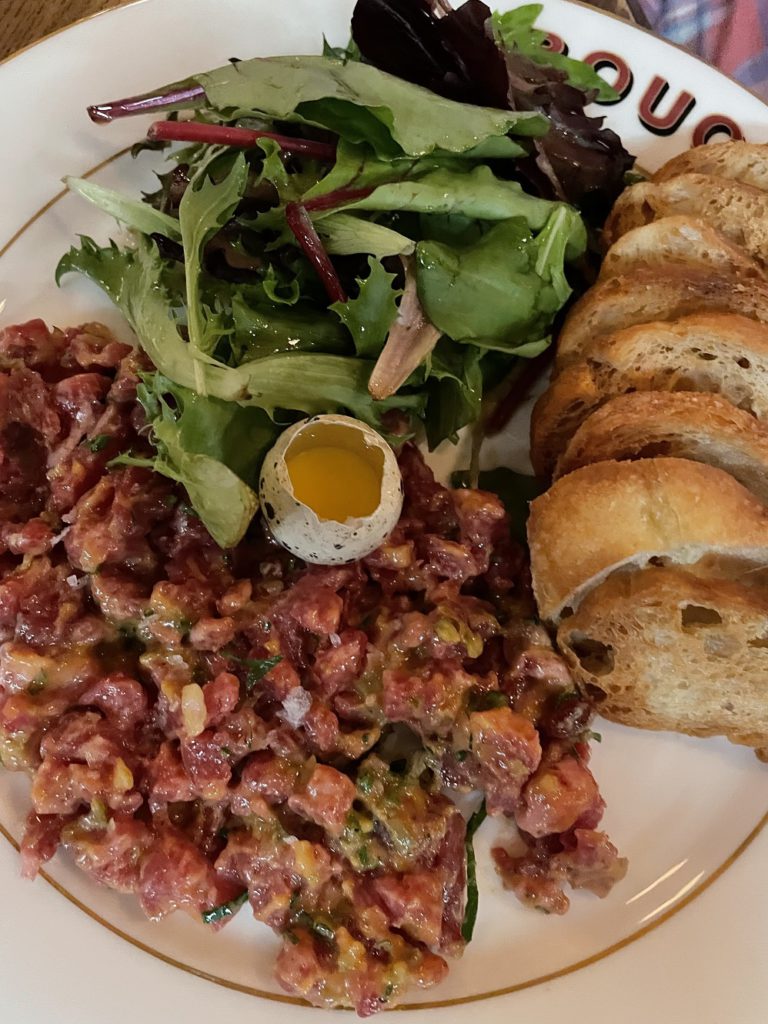 My hoomans showed me this picture of the steak tartar at La Boucherie and I was very upset they didn't bring any back for me.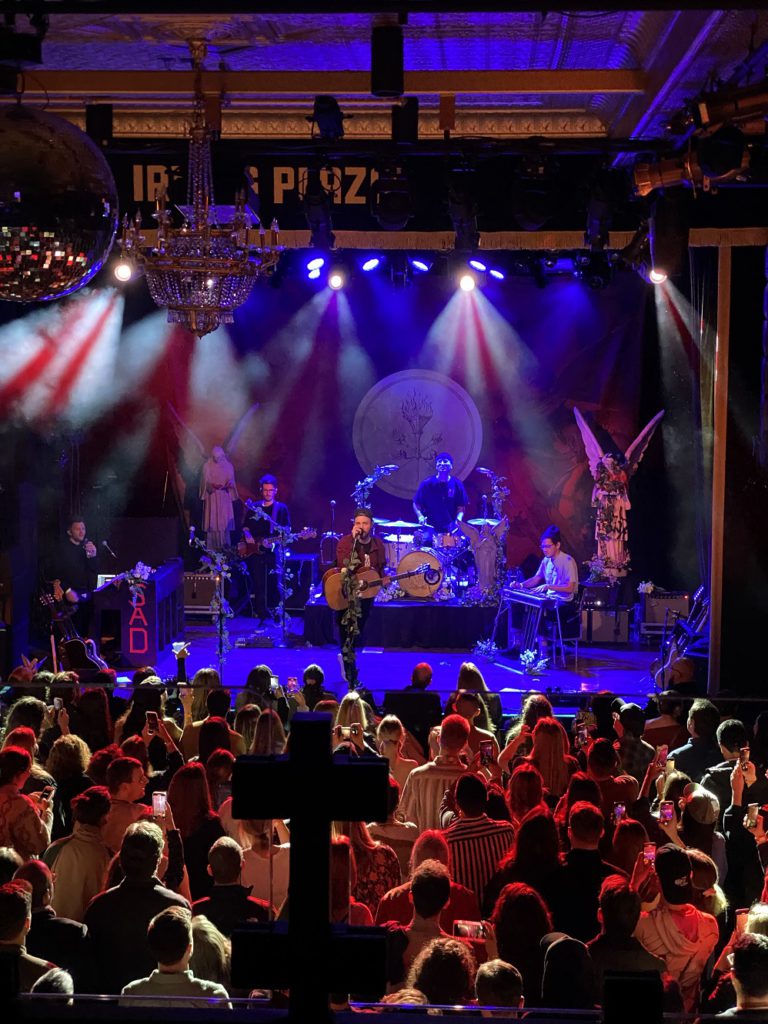 My hoomans also went to an awesome rock show, they came back buzzing and took me for a late-night walk. I couldn't find a good grassy spot to do my business, except for a patch of dirt in the middle of Park Ave, so, what else is a doggy to do?
Also, I now own that patch of dirt on Park Ave and 61st St, just so everyone knows.
The next morning, we got a fun tour of the hotel, Loews Regency, their flagship property.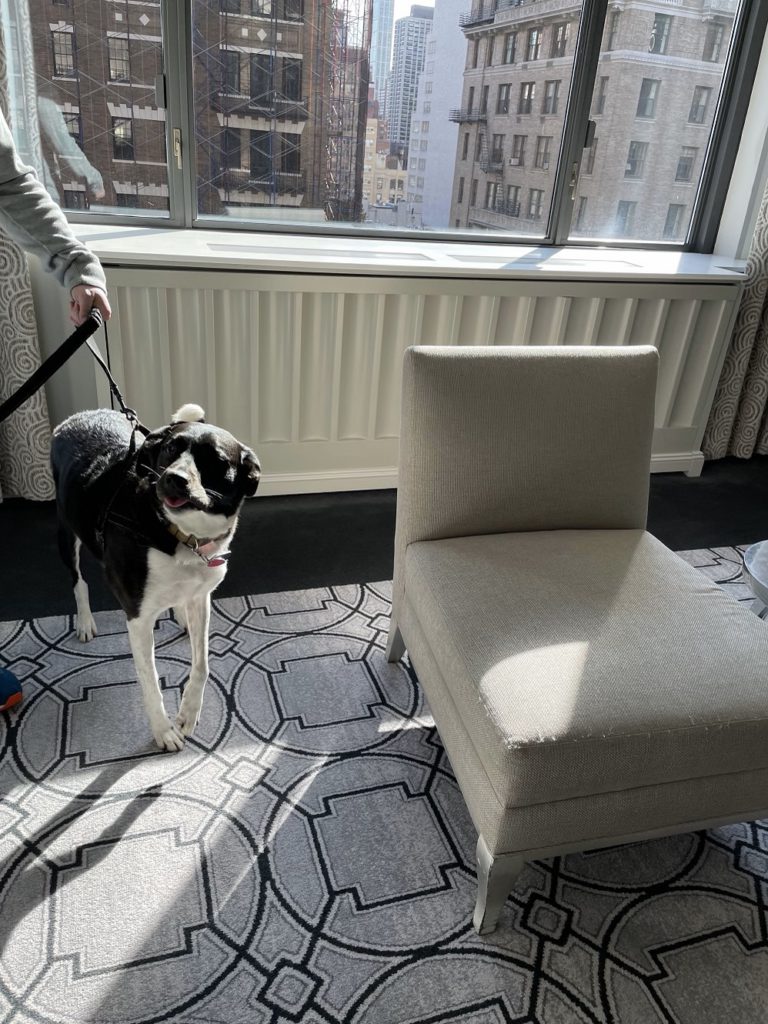 We learned that the hotel was shut down for 14 months during the pandemic, but reopened over the summer, and has been at or near capacity ever since, which I thought was pretty cool because that means extra belly rubz!
The rooms were comfy and spacious, uncommon for a New York City hotel.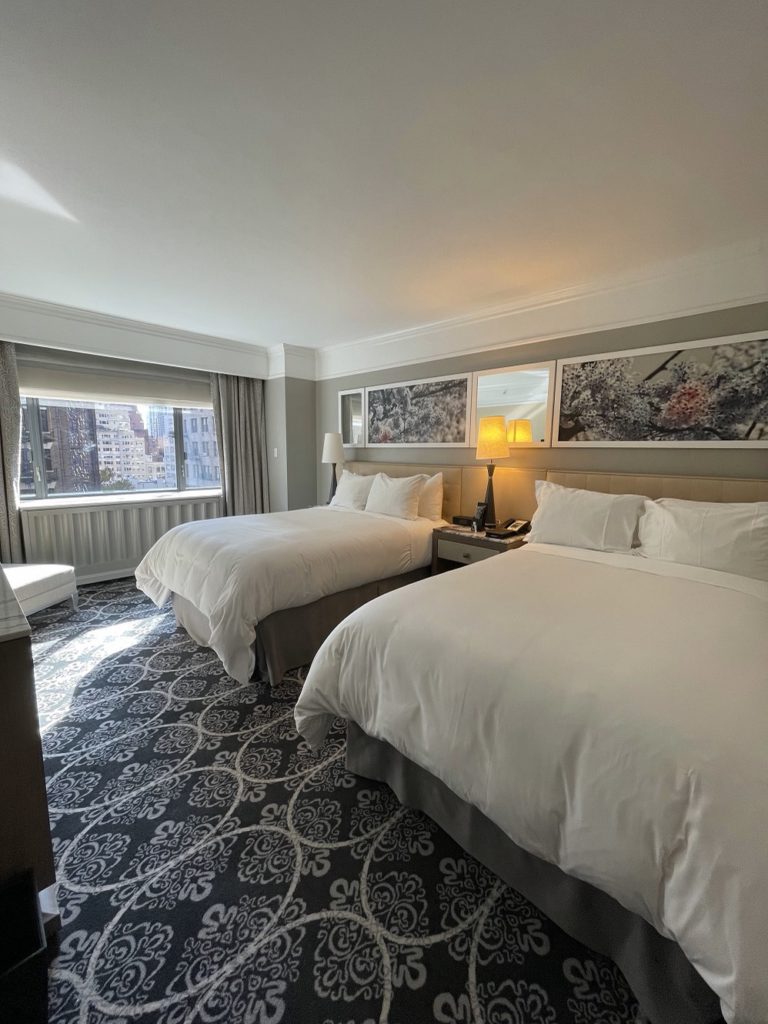 The suites were large and offered spacious accommodations for families or travelers staying in NYC for a few weeks or months.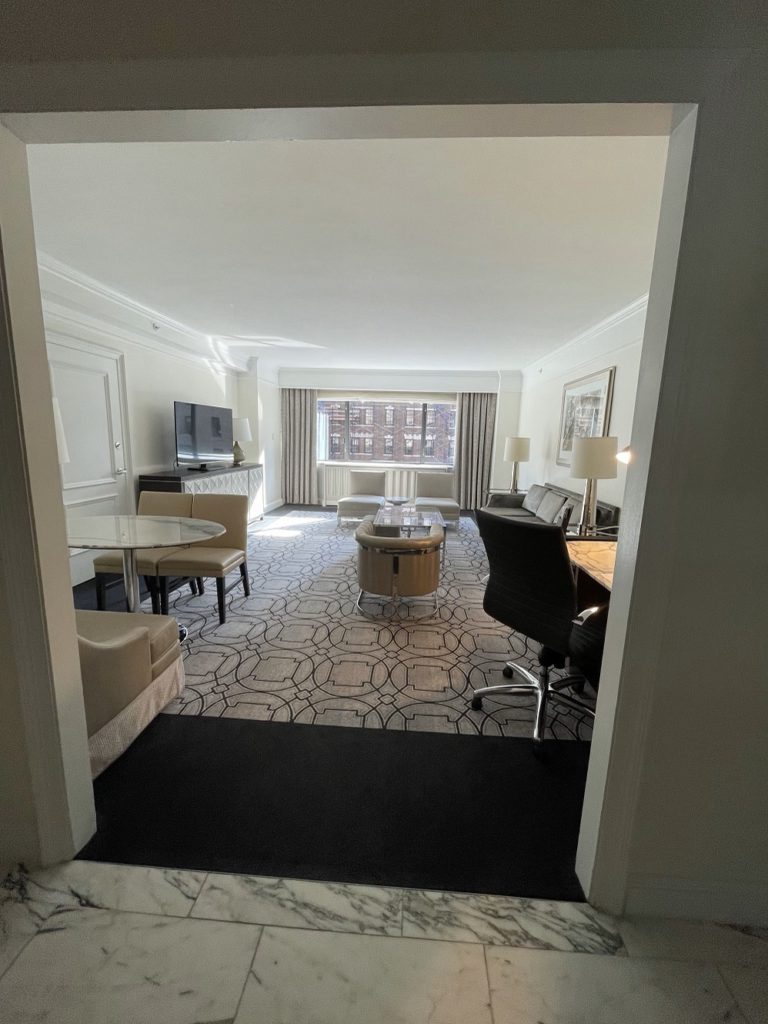 One suite had a very Mad Men vibe to it…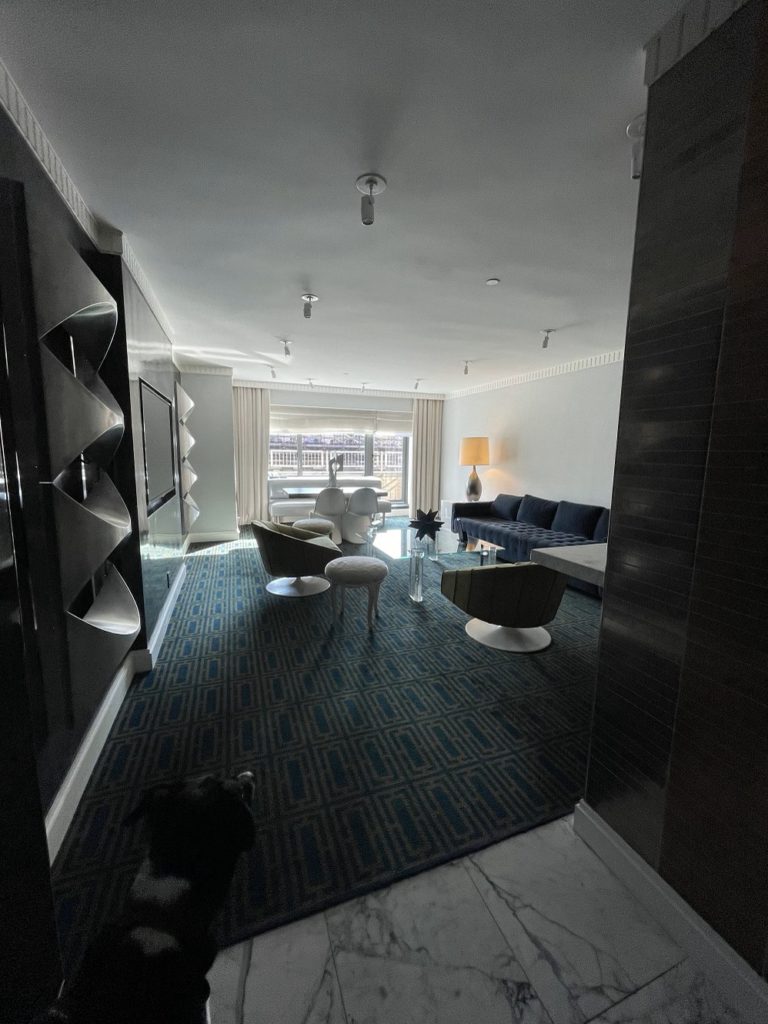 After the tour, I got to show off what a good girl I am in the lobby with some of my tricks, like here I am shaking with my dad – though come to think of it I don't remember what my dad and me did an agree on.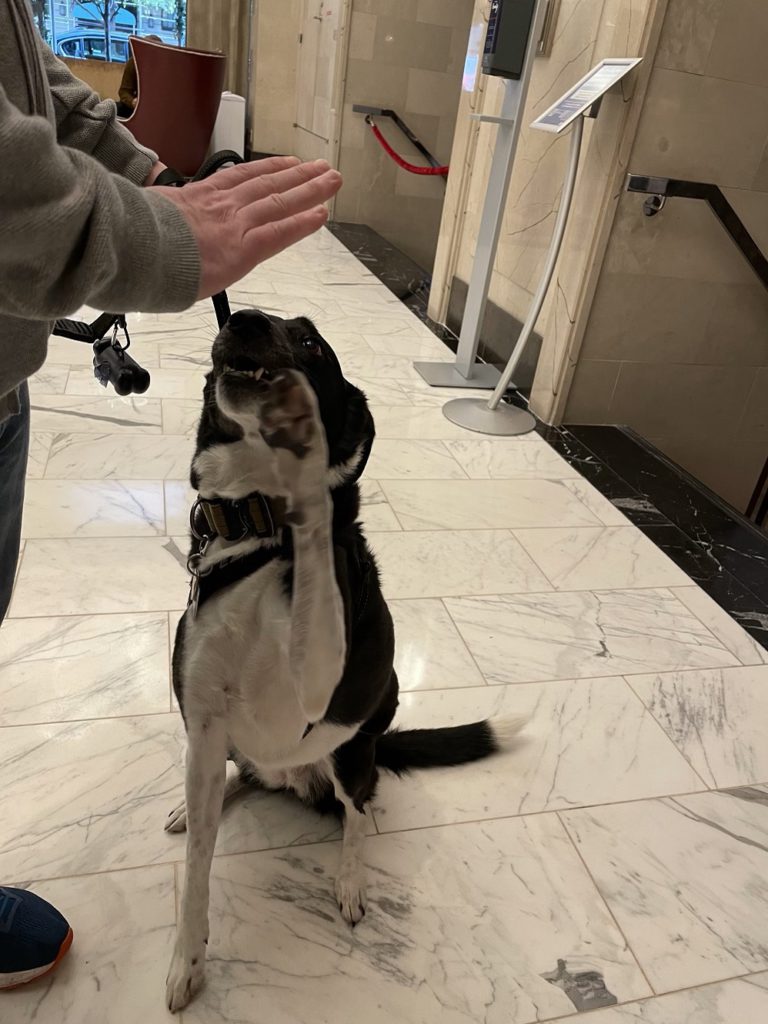 After a really yummy brunch at The Regency Bar and Grill, Loews' restaurant right off their lobby, also known as one of NYC's top power breakfast and lunch spots, we had to head back to our country life.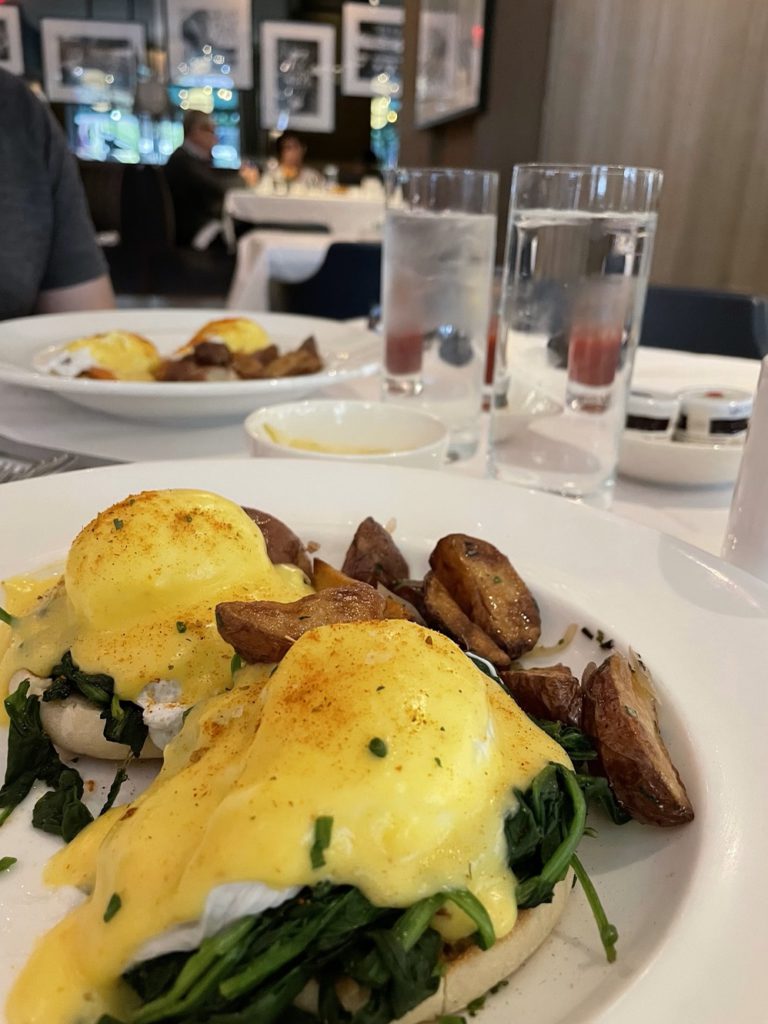 The hoomans said the eggs benedict were delicious.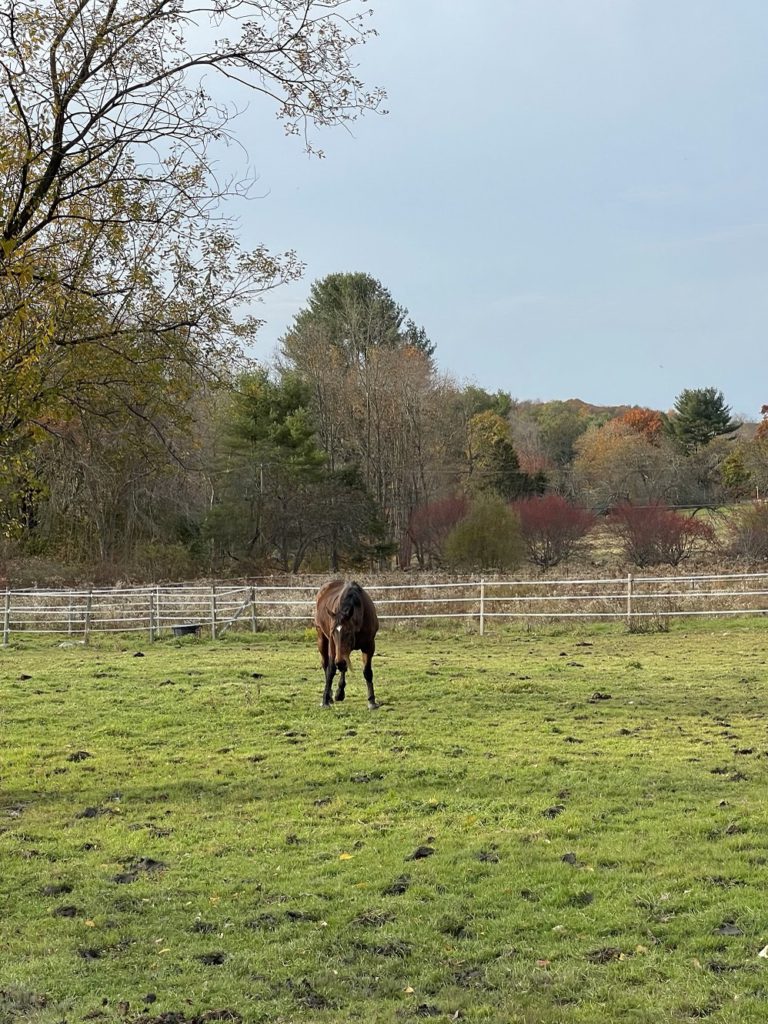 But after a whirlwind 24 hours and having to escape a lot of traffic in the city the morning of Veterans Day because 5th Ave was shut down for the Parade, we made it to home, and I went back to my day-job of bossing around (erghh I mean protecting) the horses.
Editor's note: Ollie's muse is Matt Yemma, occasional contributor to Taking the Kids and son of Eileen Ogintz.