Trooper travels with us in all kinds of weather. Since we moved to Denver last year, she's been on lots of mountain hikes. Trouble is you never know when a sudden summer storm can spring up on you with rain and hail. Trooper doesn't like that any more than we do.
Trooper's never liked wearing dog jackets. But we found this one from Free Country, which was exhibiting at the big Outdoor Retailer trade show in Denver this week. It's very light weight and water repellent with a soft underside that seems to suit Trooper well. She showed her approval walking home from the show in a summer shower! We'll put in our backpack with our rain jackets on our hikes from now on.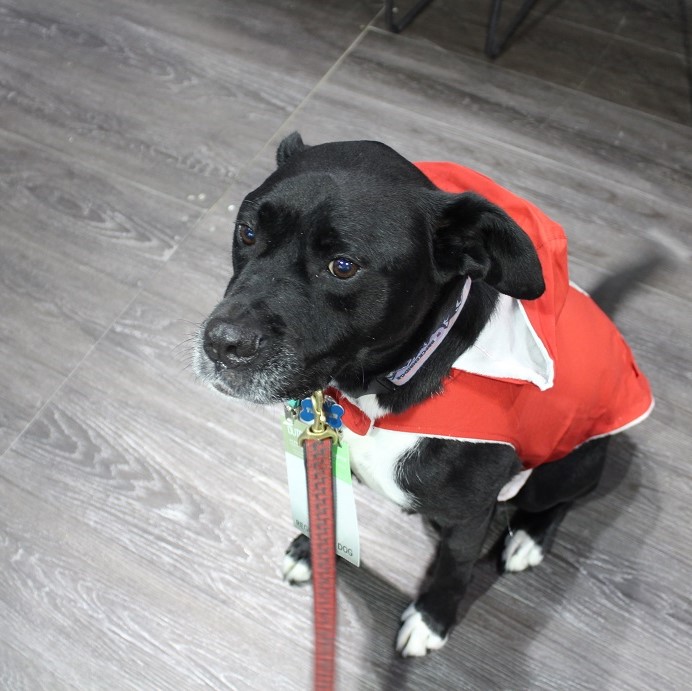 Free Country also has a wide array of outdoor clothing and gear for you humans too.
In business since 1990, Free Country's mission is to make the outdoors accessible to everyone. We especially like the company's partnership with the Fresh Air Fund, which has been helping inner city kids spent part of their summers in the great outdoors for more than a century. When we lived in Connecticut, we hosted Fresh Air Fund kids many summers.