(Note from Eileen: My nieces from Arkansas recently visited Boston and New York with on a two week road trip with their parents. The girls used CityPASSes to visit top attractions and museums in New York and Boston. If you are planning to see the major sites, CityPASS is a great bet, enabling you to save up to 50 per cent on admission for the must-see attractions and skip most ticket lines.)
By Katie Grace Dhority
My favorite part about visiting Boston was when we visited a cemetery in which Paul Revere, Samuel Adams, Benjamin Franklin's parents, and victims of the Boston Massacre were buried. It was so neat to walk through a cemetery nestled between two buildings and to look at all the inscriptions and imagine what the deceased lives might have been like.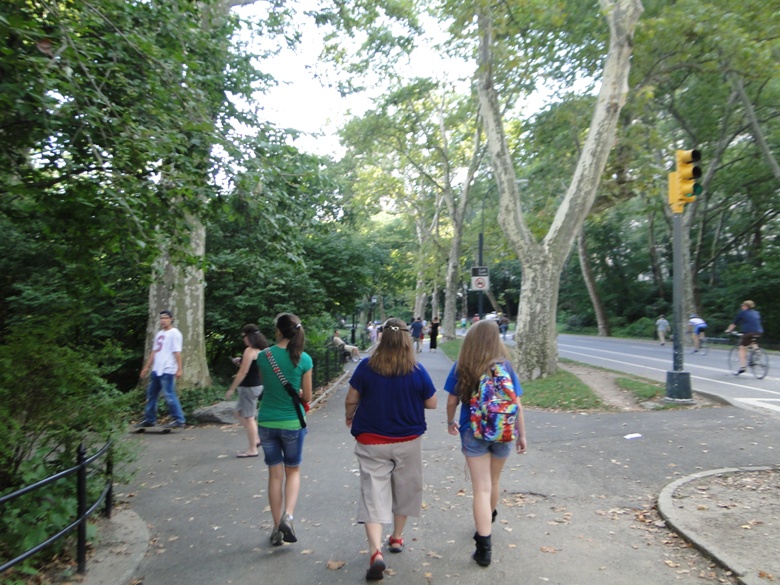 I didn't really like the exhibit we saw on Ancient Egypt in the Museum of Science. Even though it was mostly about archaeology – which is reallllly cool – and uncovering tombs and secrets, it mostly focused on the Egyptians idea of death, burial, and afterlife. The exhibit didn't really explain anything on what or why the Egyptians believed what they did. However, they did have real ancient Egyptian amulets, vases and canopic jars, plus, a real mummy that they call Annie.
What surprised me most about Boston was how history and the modern city were combined. There was a colonial age church between a coffee shop and a bank, cemeteries hidden between buildings and underneath trees, and a subway tunnel underneath the Old State House!
But I was also surprised by the Holocaust Memorial on Congress Street. It struck me that something that, for lack of better words, deep and emotional would be in the heart of the city. I didn't expect to come across it randomly. I didn't even know it existed. I definitely recommend it if you have the free time.
I did try a little lobster while in Plymouth. I didn't like it much; the texture and taste were a little much for me.
There are two things I think kids should know before visiting the Boston area, 1) there's a lot of walking to be done, and 2) there's soooo much to do! There's an aquarium, several historic and colonial sites throughout the modern city, several cultural areas, and even a huge park in the middle of the city if you just want to get away and play.
There is a ton to do in New York City. Picking things to do every day will be difficult, I can promise you. Here are a few suggestions:
Central Park. I could honestly spend all day in Central Park. There are plenty of paved trails to walk on. The streets running through the park are blocked off for runners, bikers, roller-skaters, and skateboarders. There are bronze statues throughout the park: Balto, the hero sled dog from Alaska, Shakespeare, and several others. There is a zoo located in the park, as well.
Ground Zero is a sad sight to see, even though you can see the two new World Trade Center towers going up around the Memorial. It gave me hope that even though our country was attacked, we are rebuilding, and that we haven't forgotten those we lost.
The Empire State Building wasn't truly worth it in my opinion. The views were fantastic, yes, but there were way too many people up there. You had to fight for a spot for a good picture, and even then, someone's hand or elbow was most likely in it.
There's a tenement museum in the Lower East Side. You can buy a ticket to go in and see this real tenement building. Each "apartment" represents what a family in a select time period might have decorated their house like and where the family might have slept in their tiny three-bedroom house. It's like going inside of a time capsule.
To finish our trip, we went on a cruise to Lady Liberty. It was FANTASTIC. The cruise line lets you off on Liberty Island, where you can eat a picnic and view the Statue. Then you take a boat back just after the sun goes down for a spectacular view of Liberty at night and the city skyline all lit up in multicolor lights. It was a spectacular view of this incredible city and a fitting finale for my trip to New York City.