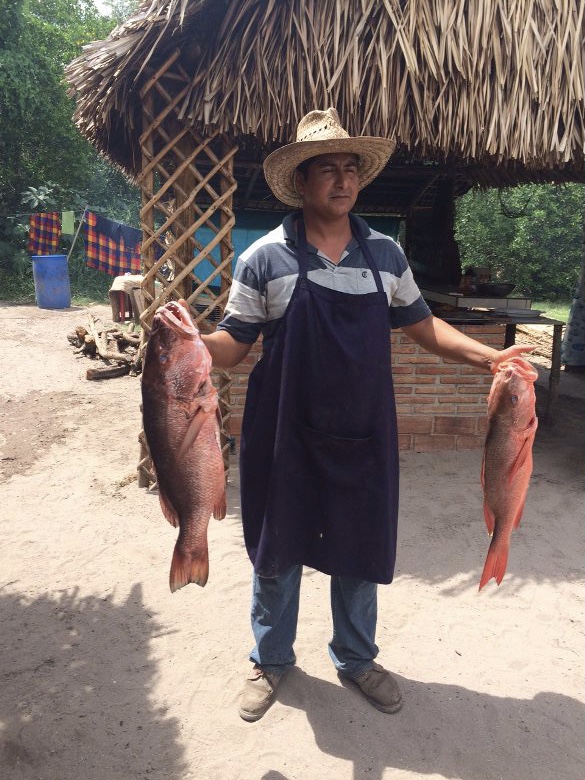 By Eileen Ogintz
RIVIERA NAYARIT, Mexico (DAY 6) — Fish for lunch?
The town of San Blas in the Riviera Nayarit region of Mexico's Pacific Coast has more than 20 miles of beaches. We started our beach day at El Borrego where Mexican families sit in the shade under thatched talapas while the kids splash in the warm, water. We sip coconut water—right from a fresh coconut just off the tree, and when we're done, they cut it for us and we eat it Mexican style with lime and salt. Delicious!
Now we've moved to Las Islitas, where there are 32 small beach front restaurants. Cariluz Aguilera is the president of their association. She and her husband Giovanni Arredondo have been running Garza Bianca for the past 17 years.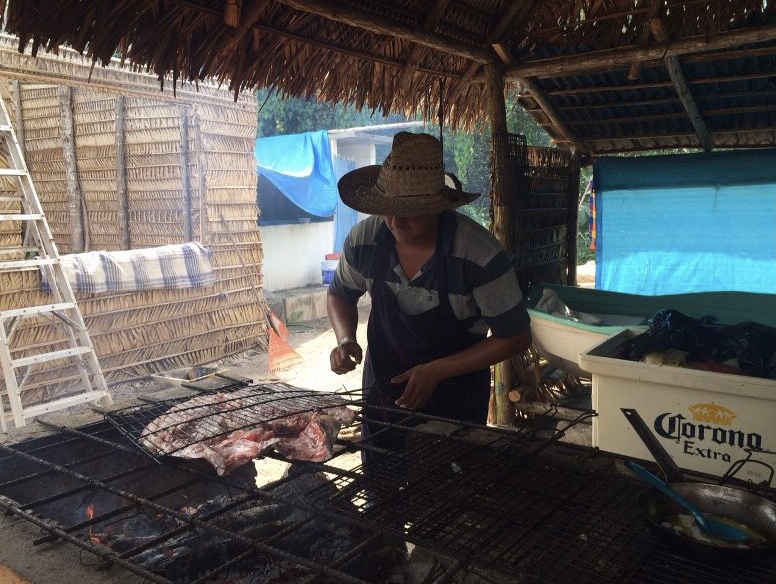 He holds up two huge Pargos—a kind of snapper—that had just been caught this morning, more than enough to feed the 10 of us. We watch as he cleans the fish, seasons it with salt and lime and puts it over a mangrove wood fire. That, I'm told, is what gives the fish such delicious flavor.
We adjourn to a table under a thatched talapa watching the beach scene, going in the water ourselves. One man is rolling a cart selling fresh mango that are put on a stick and cut like a flower; others are selling candy, beach toys, hats, jewelry. There is an ice cream man and two men and a woman singing local tunes. One plays a bass, a small guitar like instrument called a Diguela and a violin.
No hard sell—there are hardly any tourists here, just local families out for a Sunday on the beach. No one gives us a second glance.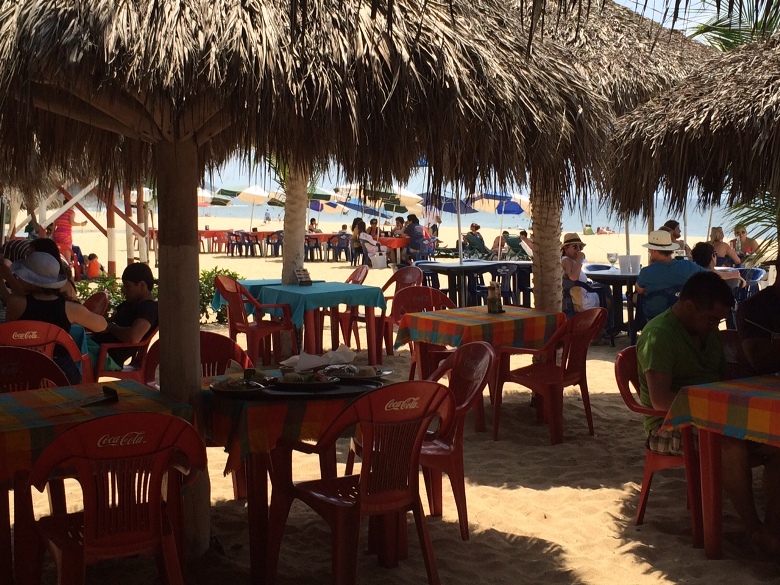 That's because, explained Doris Vazquez Gonzalez, one of the four sisters who runs the 45-room Hotel Garza Canela in town, locals are used to tourists—birdwatchers, surfers and adventurous families.
Yes you do need to have an adventurous spirit. This is the real Mexico, a real community and you may have to work to make yourself understood if you don't speak Spanish. But it is safe and a Hotel like Garza Canela can arrange any activities you like—lunch and a day at the beach, surf lessons, bird watching at La Tovara National Park.
I'm sure we would have been happy with the fish at any of the 32 restaurants . You pay by the size of the fish which comes with corn tortillas, fresh salsa, and beans. We sample just made ceviche.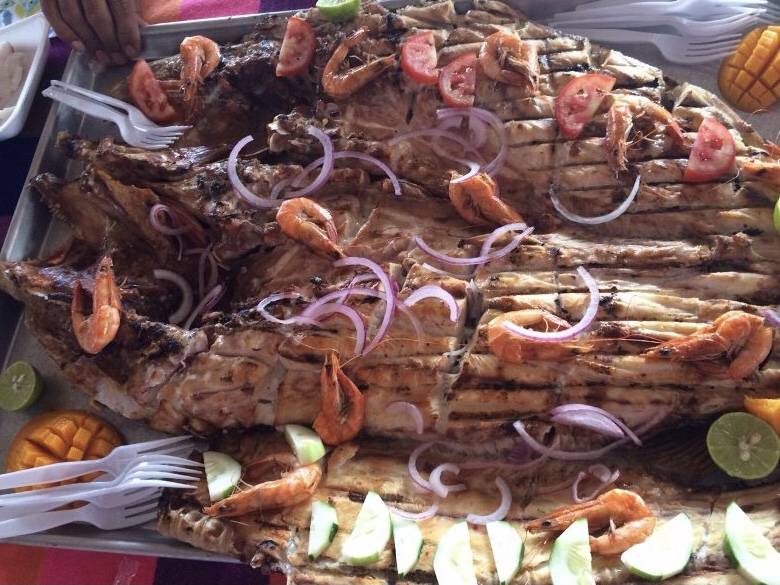 When the fish comes, it covers two huge baking pans and is garnished with grilled shrimp, tomatoes, cucumbers and mango. We dig in with plastic forks—putting fish and salsa on a tortilla and eating with our hands.
It is one of the most memorable meals I've had in a long time—and one of the cheapest. For ten of us, including beers, the bill was barely $100.
Now it's time for a walk down the beach!