By Joanna Mazewski, Taking the Kids Correspondent
When it comes to traveling to Italy with kids, a lot of families head to the go-to destinations like Rome, Florence, Pisa and of course Positano for the breathtaking beach views. And while a city like Milan might have a reputation for high fashion and fast-forward style, it's also a great city for visiting families. Here are five places you can't miss.
Duomo di Milano
The Milan Cathedral, or better known as Duomo di Milano to the locals, is a cathedral located in the heart of the city. The cathedral took nearly six centuries to complete and is the largest church in Italy (yes, that's right, it's even larger than St. Peter's Basilica in Vatican City) and the third largest in Europe. It really is a stunning architectural masterpiece with intricate latticework, stained glass windows and elaborate rooftop spires. Your only dilemma might be trying to figure out which angle to take your Instagram-worthy shots from (because needless to say, there are plenty to choose from). You can also check out the Museo del Novecento and climb up its spiral staircase for some more can't miss views and pics.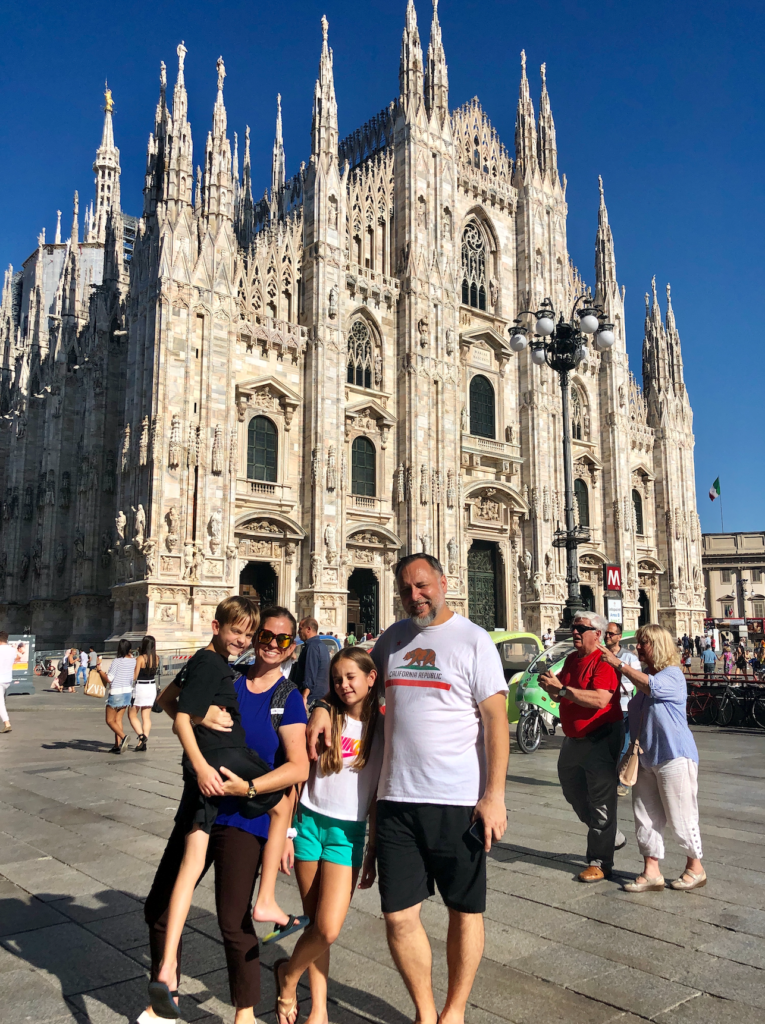 Galleria Vittorio Emanuele II
Heaven in a circle? You better believe it. In case you were wondering, the gates are marked Versace, Gucci, Prada and Louis Vuitton. Check your credit card balances as the Galleria Vittorio Emanuele II is Italy's oldest active shopping mall and a major landmark of Milan and only steps from Duomo di Milano. Housed within a four-story double arcade in the center of town, the Galleria is named after Victor Emmanuel II, the first king of the Kingdom of Italy. It's also where haute couture takes center stage. It was designed in 1861 and built by architect Giuseppe Mengoni in 1867. And yes, it's also known as the "living room of the Milanese" by locals.
Cioccolati Italiani
No trip to Milan is complete without a stop at Cioccolati Italiani, home of the most exquisite ice cream with the most unbeatable flavor. Believe it or not, it also has the most Instagrammable colors, too. With many spots in and around the Milan area, there's usually a long wait, but there's a good reason for it. Why? Because everyone wants to experience the best gelato in town. You can fill your cone with liquid chocolate from nonstop running taps, or even fill a small cone that will go on top of your gelato. Simply put, their gelato is always fresh and delicious, with natural ingredients. Insider tip: try the pistachio and lemon combination. Trust us, you won't be disappointed.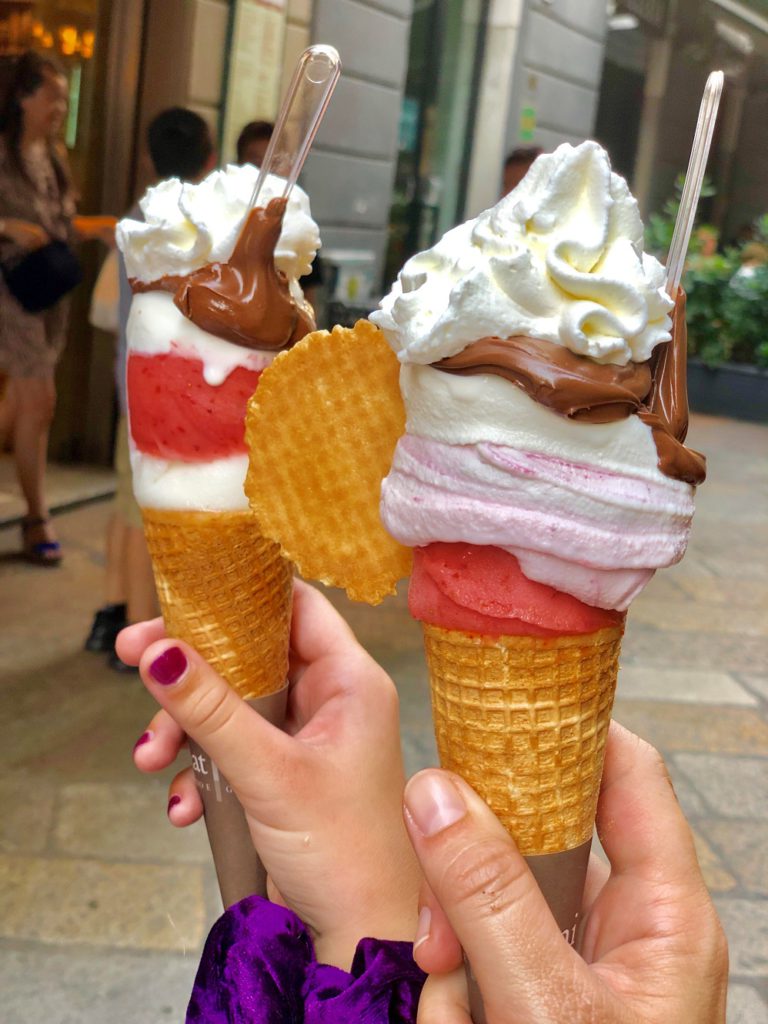 Bosco Verticale
Situated in a neighborhood that is known to be the richest business district in Europe, Bosco Verticale is a pair of residential towers in the Porta Nuova area, between Via Gaetano de Castillia and Via Federico Confalonieri near the Milano Porta Garibaldi railway station. It's also something that needs to be seen in person to be believed. The towers were designed by Stefano Boeri, Gianandrea Barreca and Giovanni La Varra and houses houses 900 trees, 5,000 shrubs and 11,000 floral plants each, which helps mitigate smog and produce oxygen. Not only are they pretty and picture worthy, but they also serve a huge purpose, too: the tree-packed high rises help cities built for density, adding more housing and infrastructure, while improving the air quality. After all, trees and plants are a cost-effective way to absorb carbon dioxide, right?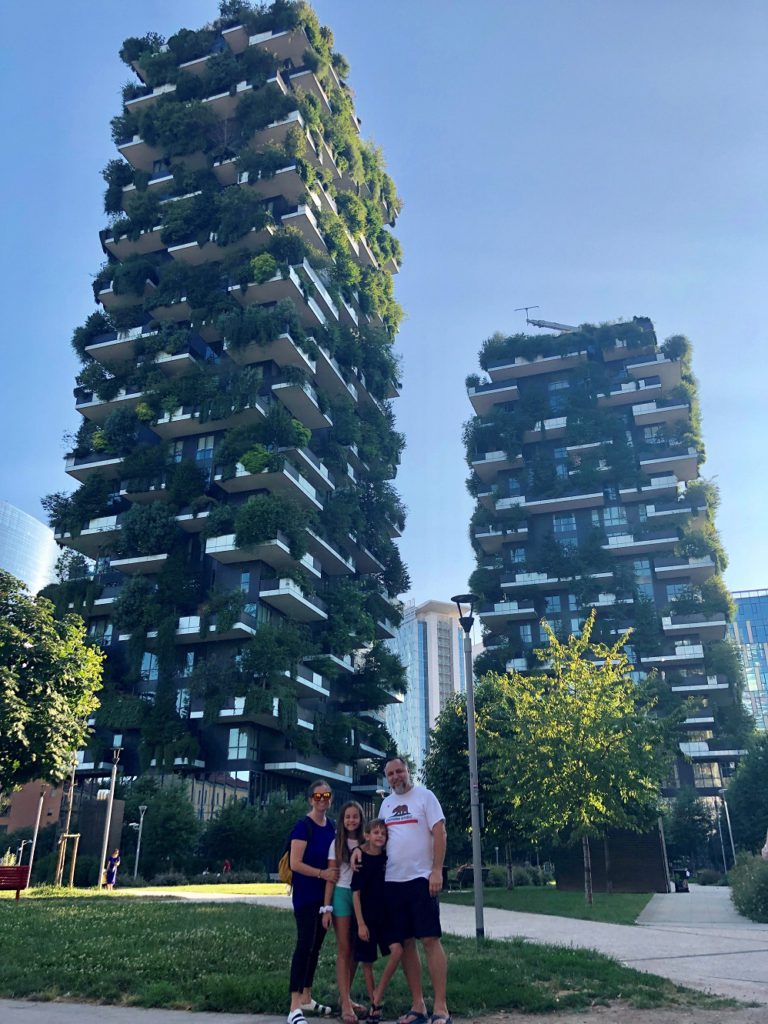 Pirelli Hangar Bicocca
If you really want to show off your artistic side to your social media followers, then check out the Pirelli Hangar Bicocca. It's a bit of a train ride from the city center of Milan but well worth the trip. Located in a former train factory, this industrial-like space is the home of an installation called The Seven Heavenly Places, by artist Anselm Kiefer. The tower ranges from 43 to 52-feet high, and also view five large-scale paintings by the artist. And here's the best part: the exhibit is completely free and next to a shopping mall and only minutes from the train station.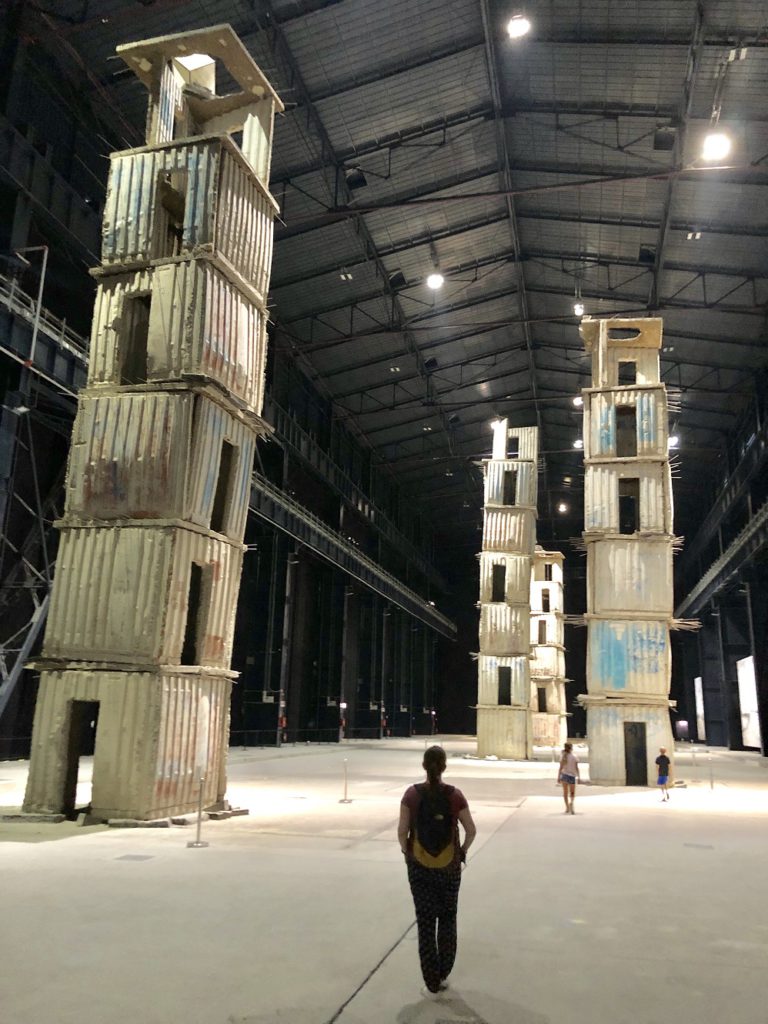 Starbucks Reserve
While stopping by a Starbucks for a venti Frappuccino might almost sound sinful in a country that is known for its excellent, quality coffee, the Starbucks Reserve Milano is not only one of a kind but also the one Starbucks location in all of Italy. After all, coffee culture is taken quite seriously by locals so it shouldn't come as a surprise that when Starbucks decided to open its doors in Milan, they did it with a bang. Starbucks former CEO Howard Shultz even said before the outlet's debut back in 2018, "We are not coming here to teach Italians how to make coffee, we're coming here with humility and respect, to show what we've learned."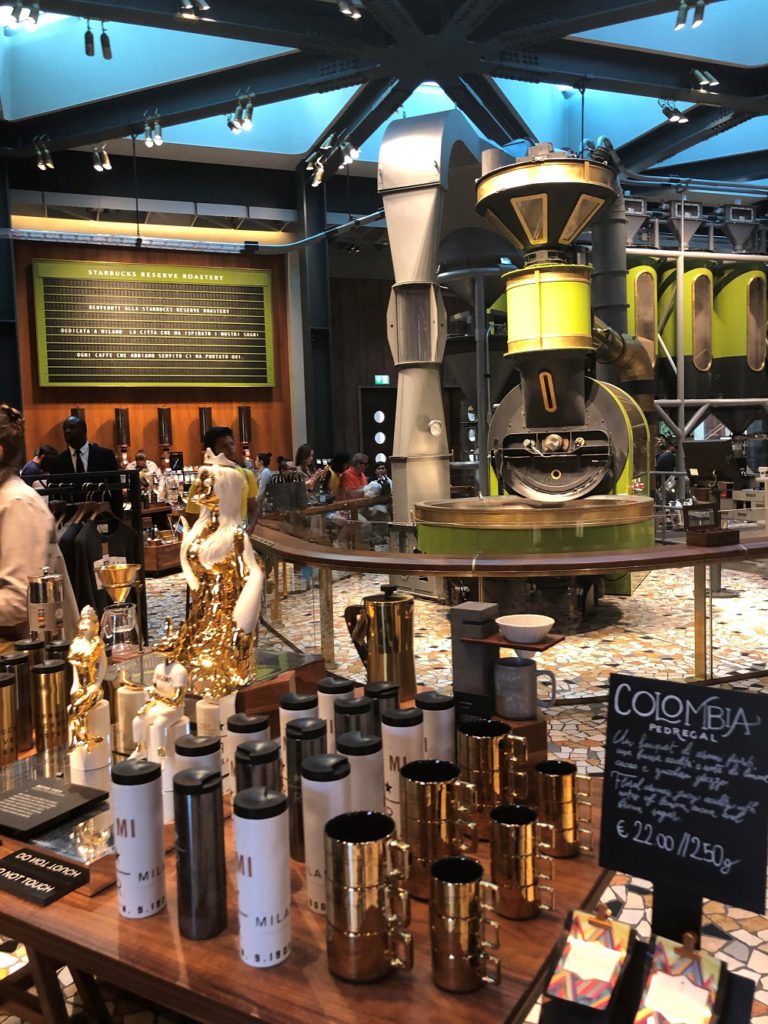 And if there's one thing that they've learned, it's the power of detail. Housed in a historic post office, this Starbucks is completely decked out in marble with hand-chiseled palladiana flooring and a staircase leading to an "Arriviamo Bar" inspired by the Italian tradition of aperitivo. Make some room in your iPhone's storage because you are going to need it.