By Eileen Ogintz
JACKSON HOLE, WYOMING (July 6, 2020) — A perfect mountain vacation day.
Blue skies; plenty of sunshine. Kids jumping on the splash pad and playing in the playground; others are racing down the mountain bike trails, hiking, enjoying the views—and the resort's popular waffle–at the top of the gondola and even hang gliding at Jackson Hole Mountain Resort in Teton Village, about 10 miles from Jackson and as popular in the summer as in the winter.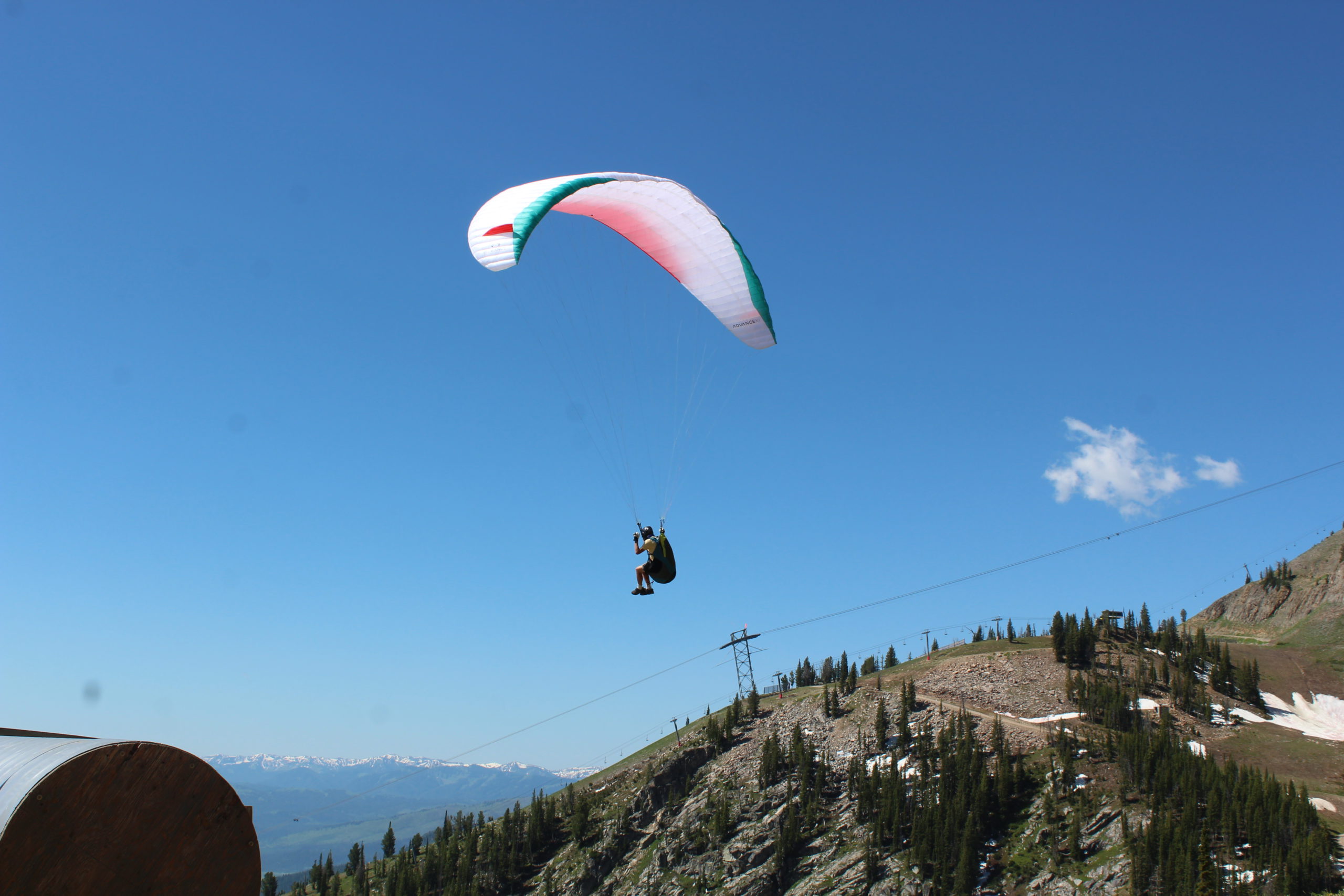 The big difference this pandemic summer: Families wearing masks when they are near other people or inside shops. Clerks and restaurant servers are wearing masks too.
"It's a lot less crowded than usual too," said Shaina King, who has vacationed here with her husband's family from Reno, NV for many years, the family parking their campers nearby and then setting out on activities.
"Horseback riding was my favorite," said Olivia King, 10
"I liked fishing," said Camden Berg, also 10 and Olivia's cousin. "I caught six fish!" added Olivia.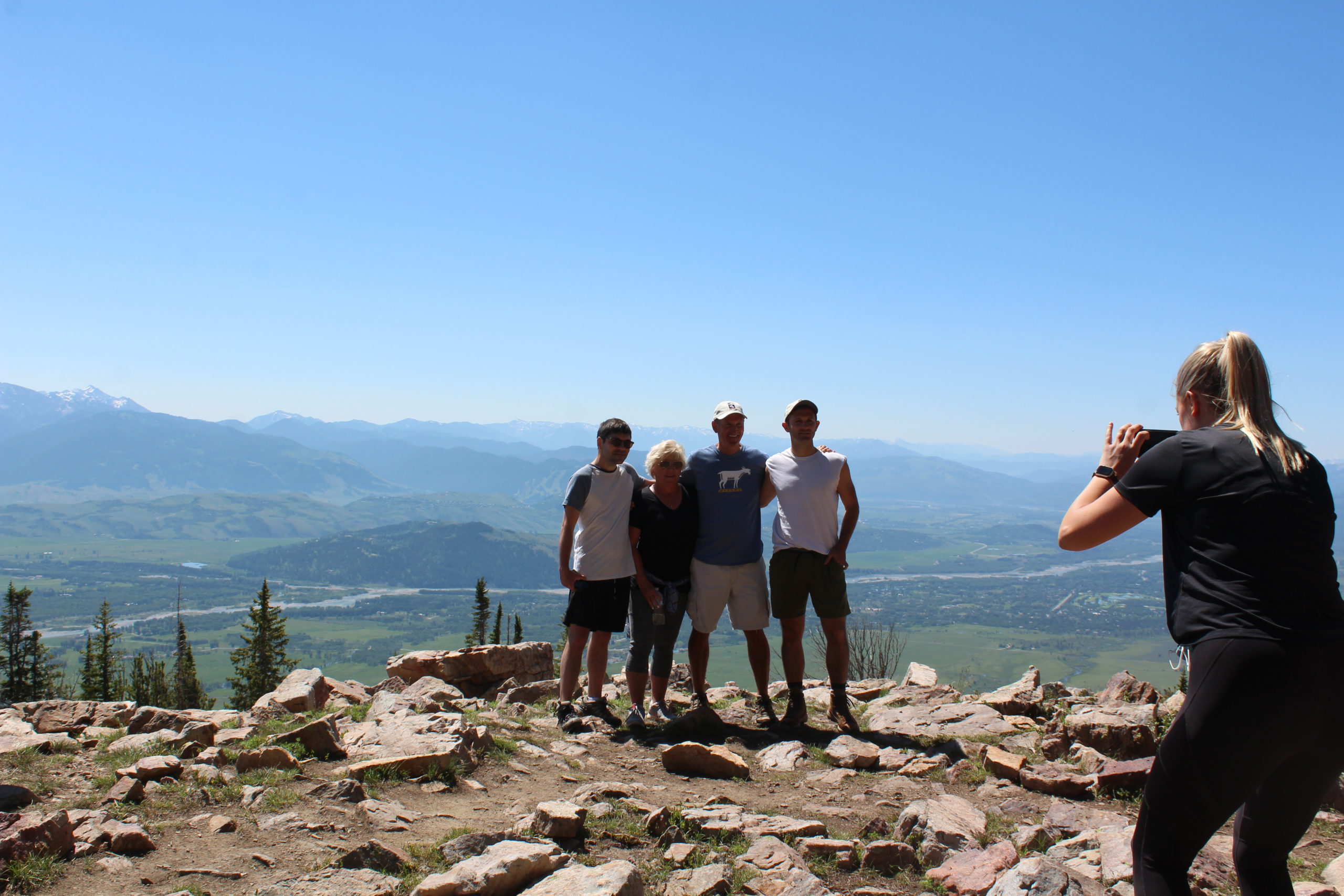 There is the option for a guided adventure on a course called the Via Ferrata—think crossing a suspended bridge and along granite walls using iron rungs, pegs, carved steps) disc Golf, trail running, yoga , Kid's Ranch camp (bring your own mask!) and simply enjoying the spectacular Teton views.
The Tram is closed for the season as a result of COVID-19; We took The Gondola up to 9,9095 feet and then did a 1.5-mile Casper Ridge Loop above the Gondola Summit where we crossed patches of snow.
Others were taking the popular Wildflower Trail up 3.9 miles from the tram trailhead to the top of the Bridger Gondola. There are shorter—and longer trails all of which give visitors a chance to enjoy the mountain views—and air—and take selfies on snow in July.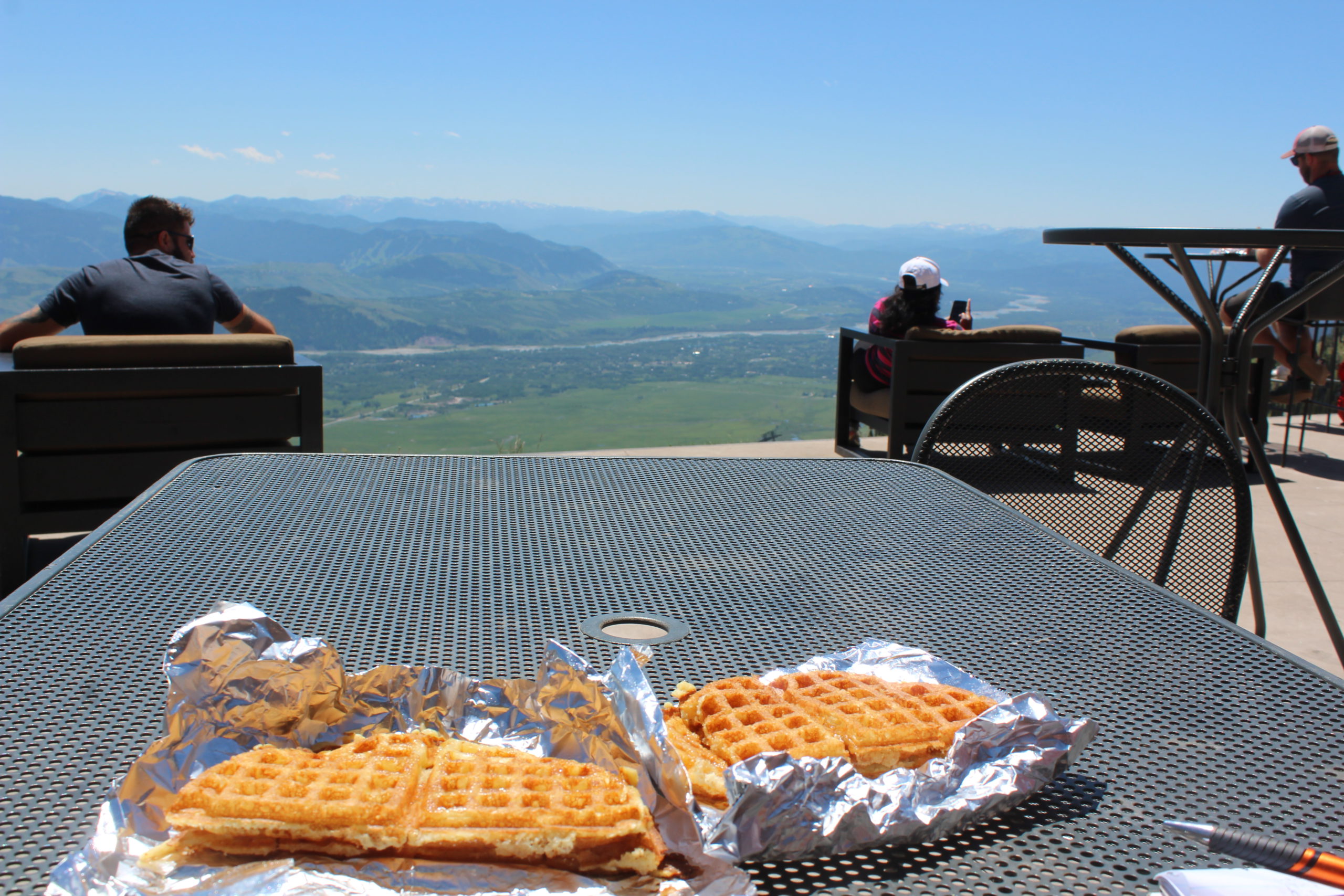 No one seemed too worried about traveling during the Pandemic, though everyone seemed to have masks in hand—kids too.
"This is one of our favorite places… We are trying to do everything we normally do," said Shaina King.
Chris Taberg, hiking with his wife and two sons from Seattle, said he's hopeful the Pandemic will wind down by fall. Meanwhile, he said, "We are keeping our distance and putting on masks…it is the smart thing to do."
"Normally I would have flown to Europe for vacation," said Sabriye Gill, who instead was on a road trip from Grand Rapids, MI with her friend Bailey Blank, and hiking.
"This is something we've always wanted to do, seeing Yellowstone" said Blank . "We have the time this summer and we have come into contact with fewer people than if we were living our normal lives."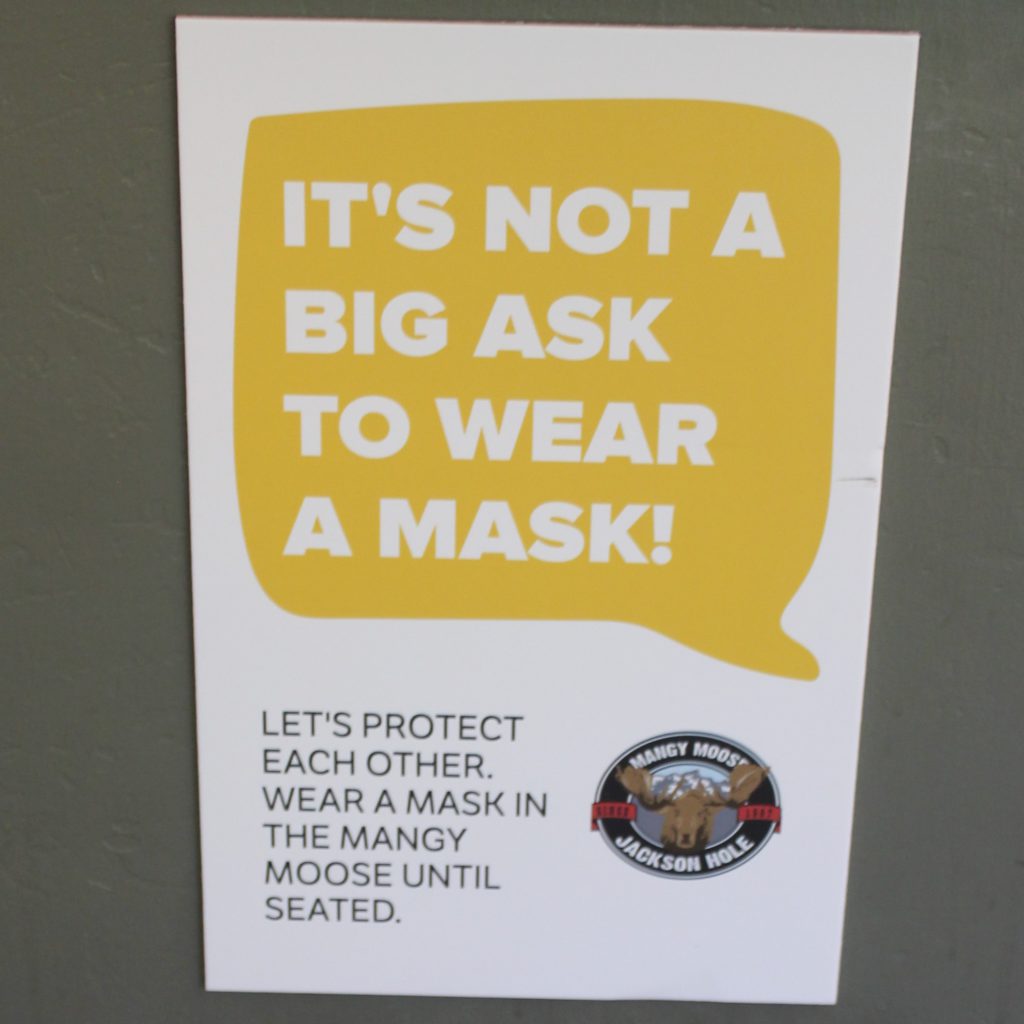 "I'm so bored of Covid!" said Camden Berg whose Mom McKenna Berg noted the kids still don't know if they will return to school in the fall.
They were chowing down on an outside patio on Bison burgers, grilled cheese, quesadillas, and a Philly cheese steak at the iconic Mangy Moose that has been a fixture in Teton Village for decades.
"We're not worried," said Shaina King.