By Allison Tibaldi, Taking the Kids Correspondent
Campobello is an island off the Maine coast, located in New Brunswick, Canada. Unless you're a U.S. history buff, you might not know that our longest serving President, Franklin Delano Roosevelt, spent countless summers vacationing on this Canadian island. If your family is visiting Acadia National Park and Downeast Maine, consider bringing the passports for a two-nation vacation.
Nature and History at Campobello
I recently visited the 2,800 acres of dramatic, sea-swept scenery, with lots of room to hike, bike and commune with nature. The centerpiece of Roosevelt Campobello International Park is FDR's perfectly preserved 34-room cottage. All details have been left almost exactly as they were when the Roosevelt's vacationed here. Browsing the Roosevelt children's rooms are fun way for 21st century kids to learn about history.
The Visitor's Center screens an informative video on the Roosevelt's deep connection to the island, so it's an excellent starting point. Maps galore can help you plan the perfect ramble or picnic. You may get as lucky (as I did) and meet an old-timer who shares fond personal memories of the Roosevelt family with you.
(The movie Sunrise at Campobello, made in 1960, memorializes FDR's love of the island.)
A Spot of Tea
"Tea with Eleanor" is a must. Hear the story of First Lady Eleanor while you sip tea and nibble homemade cookies. Staff will give you the inside scoop on Eleanor's life on Campobello Island. You can see samples of her "My Day" columns and personal artifacts that reflect her love of this simple, rustic lifestyle. Tea is first come, first served, absolutely free.
Campobello Turns 50
The park will commemorate its 50th anniversary with a festive ceremony on August 9. Back in 1964, President Johnson and Canadian Prime Minister Lester Pearson inaugurated the only international park in the world. It was and remains a testament to the peaceful bond that these neighboring nations share.
Lubec, Maine
Campobello is just over the bridge from Lubec, Maine.   Lubec is the easternmost point in the U.S., so it's the first town in the nation to see the new day dawn. Life here is ruled by weather, wind and tides, just as it has been for centuries. This authentic port town has a revitalized shopping district that is full of charm. Quoddy Head State Park is Lubec's premier attraction, thanks to its candy-striped lighthouse. This is blueberry country and August is the peak season. Find a field of low-bush wild berries or head to a pick-your-own farm. Free weekly concerts are popular all summer long. Families with a sweet tooth shouldn't miss Monica's Chocolates. Peruvian born owner Monica hand makes mouth-watering sweet temptations.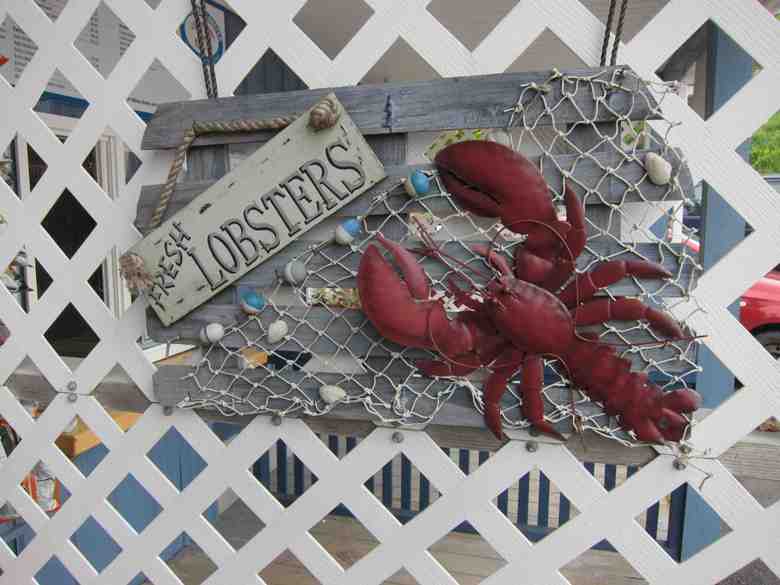 Lobster
If you like lobster, you're in the right part of the world. Quoddy Bay Lobster is a classic lobster shack in Eastport, a few miles from Lubec. Owned by an extended family, they catch the seafood themselves before serving it to dozens of delighted diners. The lobster couldn't be fresher or more delicious. Families will appreciate the children's menu, with a decent sized lobster roll for the bargain price of $8.25, including chips and a drink.
For trip planning information, click on Two Nation Vacation and Downeast Acadia Regional Tourism.