By Eileen Ogintz
Tribune Content Agency
Spencer Penrose was of the mind that kids should not be seen or heard.
So, when the early 20th-century copper and gold magnate invited friends to his mountain retreat outside Colorado Springs, the kids — and their nannies — were dispatched more than a mile away to a sprawling log cabin dubbed "The Nanny's Cabin."
What a place for a getaway! No wonder some of Penrose's pals built their own cabins at Camp Vigil, named for the visible Rocky Mountain peak surrounded by over 100,000 acres of Pike Place National Forest.
Today, only the huge stone fireplace is left of the Nanny's Cabin and Camp Vigil is the decidedly kid-friendly Ranch at Emerald Valley, one of the historic Broadmoor Resort's wilderness experiences. Penrose built the Broadmoor and Cloud Camp, which in his day was a private hunting lodge, as places where, in the 1920s, prohibition didn't matter.
The Broadmoor has also opened a Fishing Camp on the Taryall River with restored miners' cabins and five miles of private waters, all part of The Broadmoor's wilderness experiences. Some guests opt to spend a few days in "the wilderness" and then a few days at the sprawling 5,000-acre resort for golf, tennis, spa and Colorado Spring's many attractions, including the wonderful U.S. Olympic and Paralympic Museum and Garden of the Gods, famous for its hiking and biking trails amid huge red rock formations.
Next month, The Broadmoor Manitou and Pikes Peak Cog Railway is scheduled to reopen with new track and trains to the top of the 14,115-foot Pikes Peak, a national historic landmark. The view from the top famously inspired Katharine Lee Bates to write the poem "America the Beautiful," which later became perhaps the nation's most patriotic song.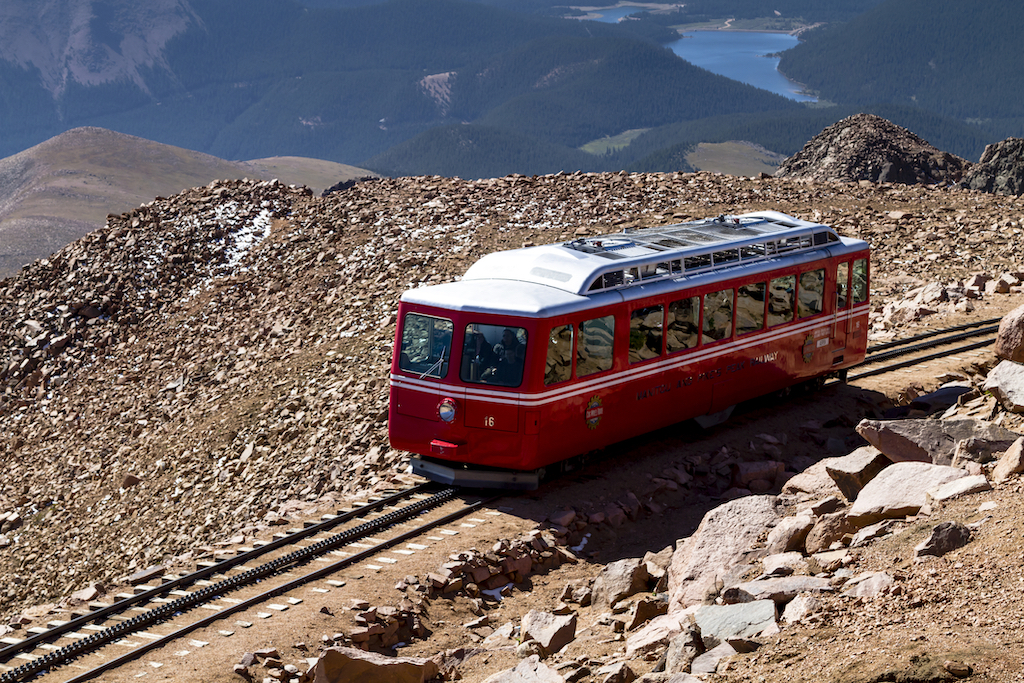 For those who want to get away — literally — and splurge with or without the kids (all-inclusive rates start at $900 per couple, half for kids seven and up), you can't do better than the Ranch at Emerald Valley, which had various owners before Colorado billionaire Philip Anschutz purchased The Broadmoor in 2011 and rebuilt the long-neglected property. It opens for the season April 30, though reservations will be easier to come by in May.
Families are driven up a rocky gravel road six miles – and 45 minutes — from The Broadmoor to the Ranch at Emerald Valley for a stay in well-appointed cabins for the chance to hike, flyfish on two private lakes, hone their archery skills, canoe and horseback ride, all the while being attended to by a welcoming staff and enjoying five-star meals.
"There is so much to do that you couldn't possible get bored," said Whit Trainer, 10, who was visiting with his family from Knoxville, Tennessee. The high point: Having the trout he caught cooked for dinner.
"Glamping at its best," said his mom Amy, and especially nice this "COVID year" to be somewhere with just 10 private, well-appointed cabins, so much outdoor space, and a maximum capacity of 32 guests. That it is all-inclusive is appreciated by parents.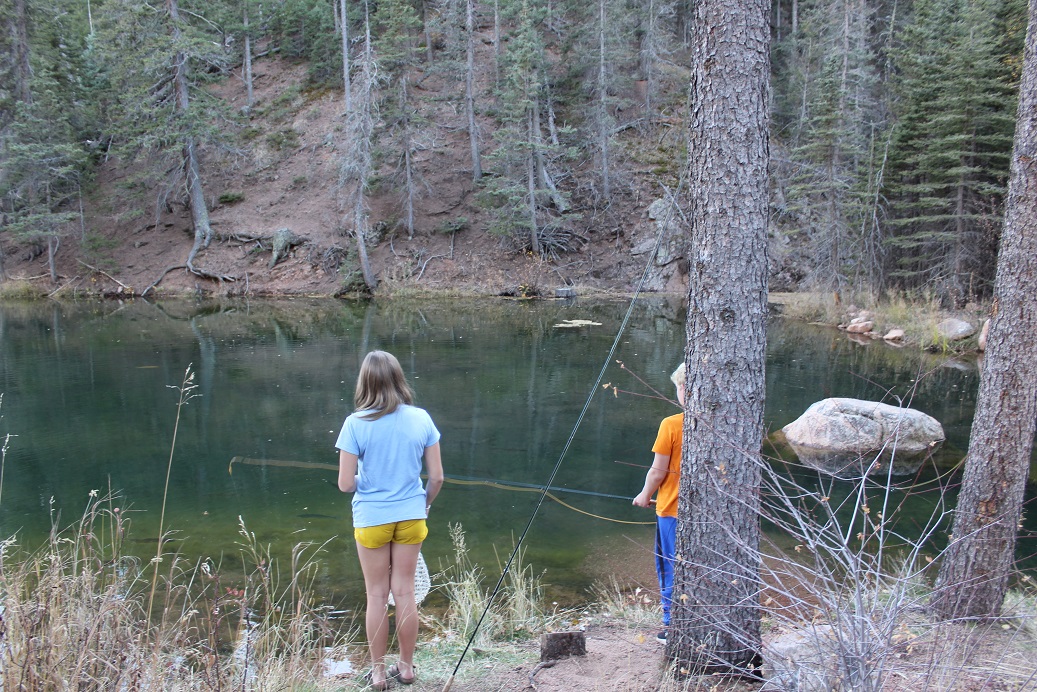 "There is no itinerary or schedule," so you do what you please," said Andrea Phipps, here with her husband and 6-year-old from Kansas.
No one seems to mind the lack of TVs or the spotty Wi-Fi, especially this year, said Amy Trainer. "It's nice to be away from the screens," she added.
There were guided hikes and horseback rides, the chance to eat your catch and plenty of hammocks, as well as cabin porches meant for cuddling up or relaxing with a good book.
The McMahons are Denverites, here with their 10- and 6-year-old sons, chose this place because during the pandemic they didn't want to go anywhere with too many people or anywhere they would have to fly. "Absolutely. I'd recommend this to my friends," said Leigh McMahon. So would 10-year-old Owen McMahon after he caught a trout for dinner.
Food was a high point for everyone. Young kids, like Kale Phipps, 6, here with his parents from Kansas, are encouraged to try new foods — like duck, his mom Andrea said. "He's tried everything."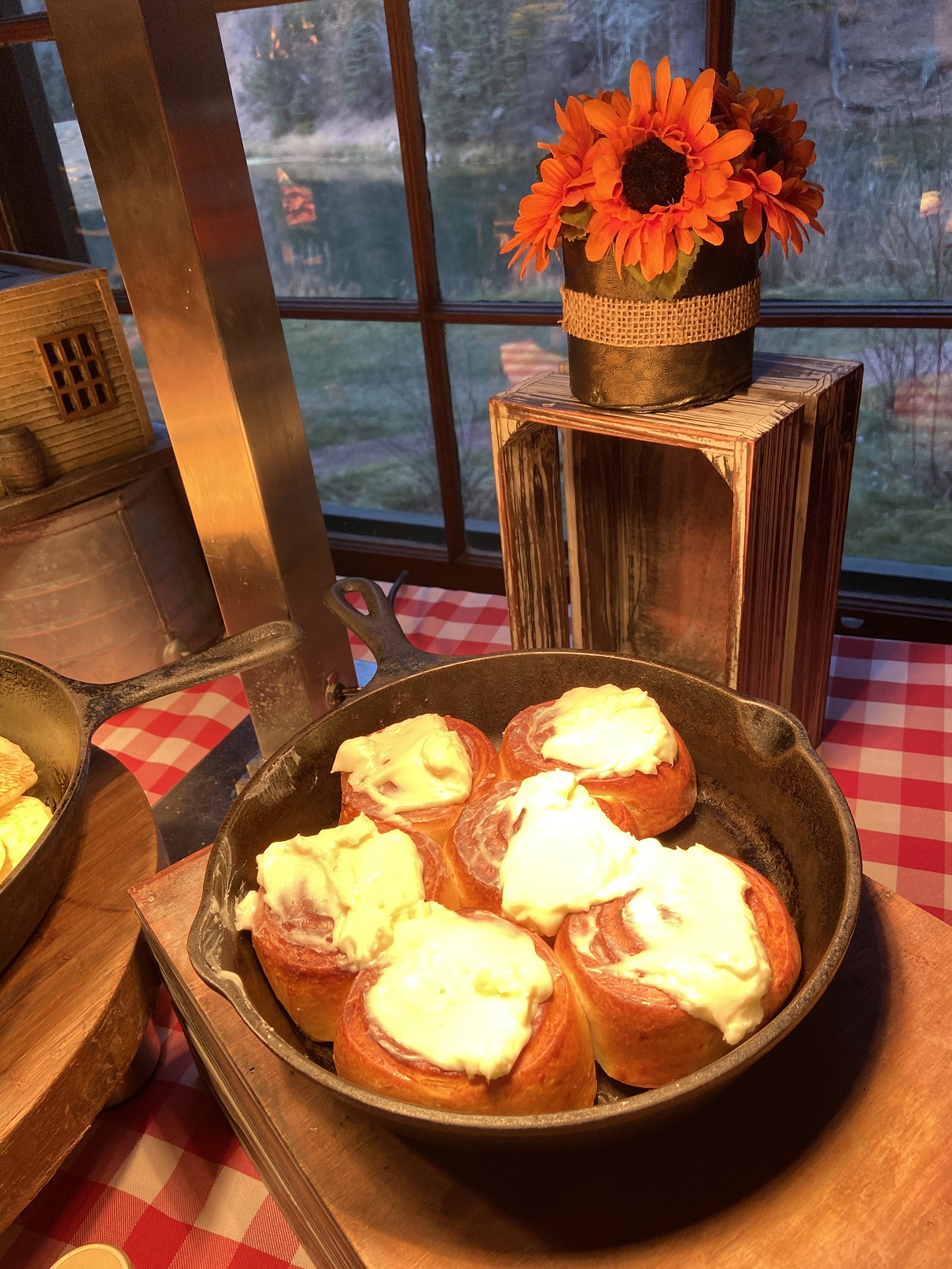 When we arrive, we're greeted with freshly baked cookies and doughnut holes. We start the morning with "Cowboy Coffee" around the fire pit followed by eggs, bacon, sausage, cinnamon rolls, blintzes, fruit and freshly baked biscuits and gravy. "The cinnamon rolls have no calories before 8:30 a.m.," Ranch Manager Craig Hilton promises.
No need to make a decision at dinner as we can try lobster tail, steak, fried chicken and grilled trout, and sides that include beans, corn, slaw and home-baked apple crisp for dessert.
After a morning horseback ride, lunch is beef chili with cornbread, tomato soup, smoked pork sandwiches, Caesar salad and brownies. No one is going hungry.
Nor does anyone need to plan meals, cook or clean up. By the second day, everyone was exchanging stories outdoors around the fire pit and socially distanced in the cozy bar. There was a couple from Minnesota enjoying their first getaway without their 11-month-old and another couple celebrating their 25th anniversary.
Last summer, Hilton said, families drove from as far as Houston, Los Angeles and Chicago. That well may be the case this summer as road trips are expected to be equally popular. About half the guests, said Hilton, combine their time — as did the Trainers — between the ranch and the Broadmoor.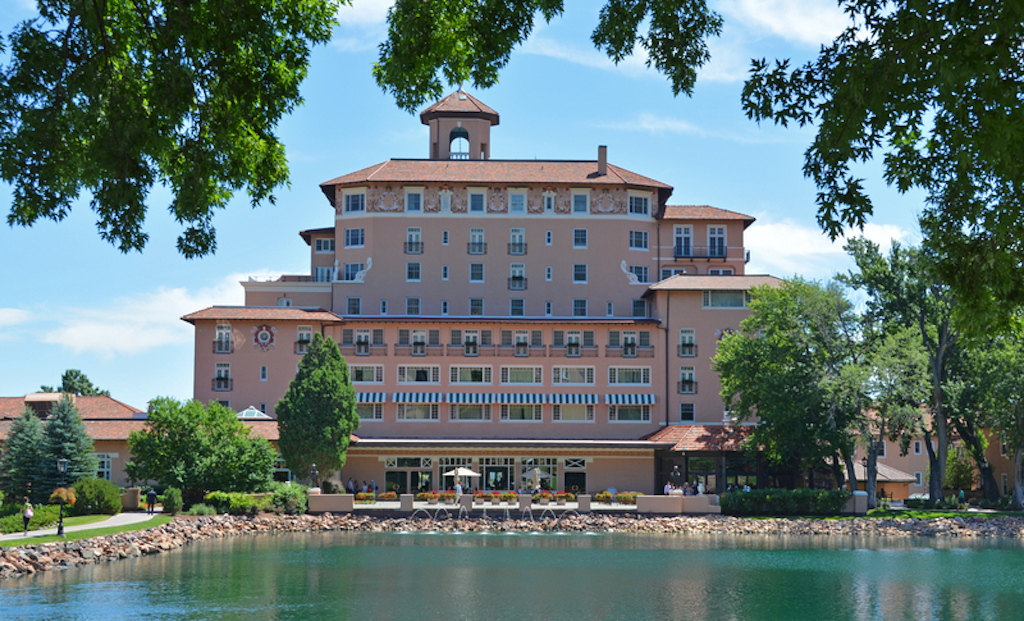 "The Broadmoor was awesome too," said Whitt Trainer. "But it's really hard to leave the ranch."
(For more Taking the Kids, visit ttk-old.o2dev.net and also follow TakingTheKids on Twitter, Facebook and Instagram where Eileen Ogintz welcomes your questions and comments. The Kid's Guide to Philadelphia, the 13th in the kid's guide series, was published in 2020, with The Kid's Guide to Camping coming in 2021.)
©2021 Eileen Ogintz. Distributed by Tribune Content Agency, LLC.