By Andy Yemma
Our 10-year-old rescue doggie Trooper has had lot of road trip adventures since we moved from Connecticut to Colorado in 2018. But nothing quite prepared her for last weekend in Santa Fe NM.
We were staying at La Fonda on the Plaza, primarily for a wedding of the daughter of old friends from Texas. Trooper was invited because the hotel is very pet friendly. She was treated to a bag full of cookies and a cozy nook in our bedroom.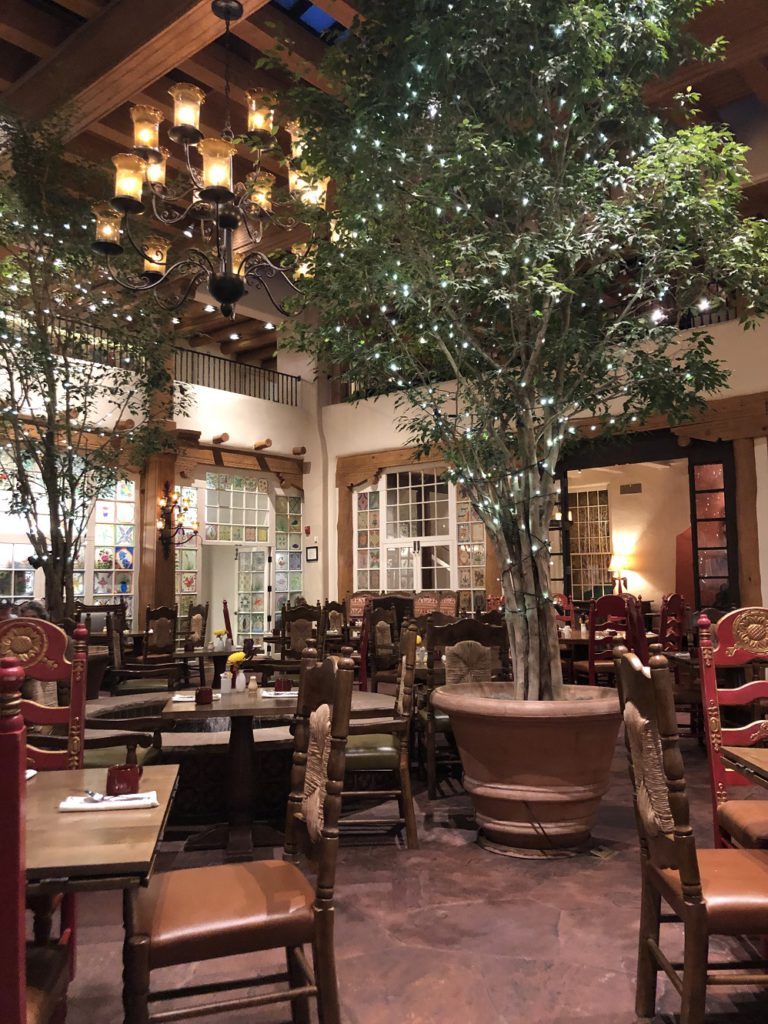 She enjoyed her walks around the historic Santa Fe Plaza, meeting and greeting lots of other pooches. We enjoyed the wedding reception in one of the ballrooms adjacent to a rooftop patio with firepits to warm the chill October night air as well as the great hospitality at La Fonda.
Breakfast in the main dining room – Huevos Rancheros and other southwestern cuisine – was delicious.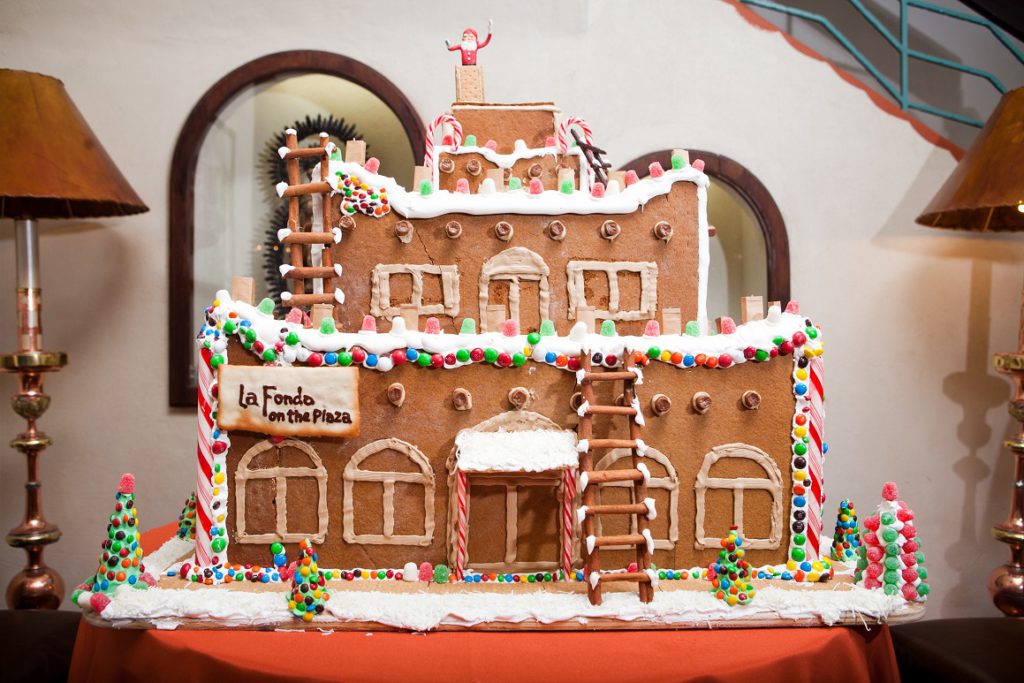 The morning after the wedding we found a note on our door inviting us to a "Fur Friends Costume Contest" that afternoon to benefit the Espanola Humane Society, which has found adoptions for more than 152,000 dogs and cats over the years. How could we pass this up, Trooper seemed to ask us.
Lacking a proper costume, we decided to improvise with what we had in our suitcases and in the car – my trusty Tilley sun had, a t-shirt, a backpack, a couple of mariachi rattles from the wedding reception and one of Trooper's favorite toys – a stuffed jackass.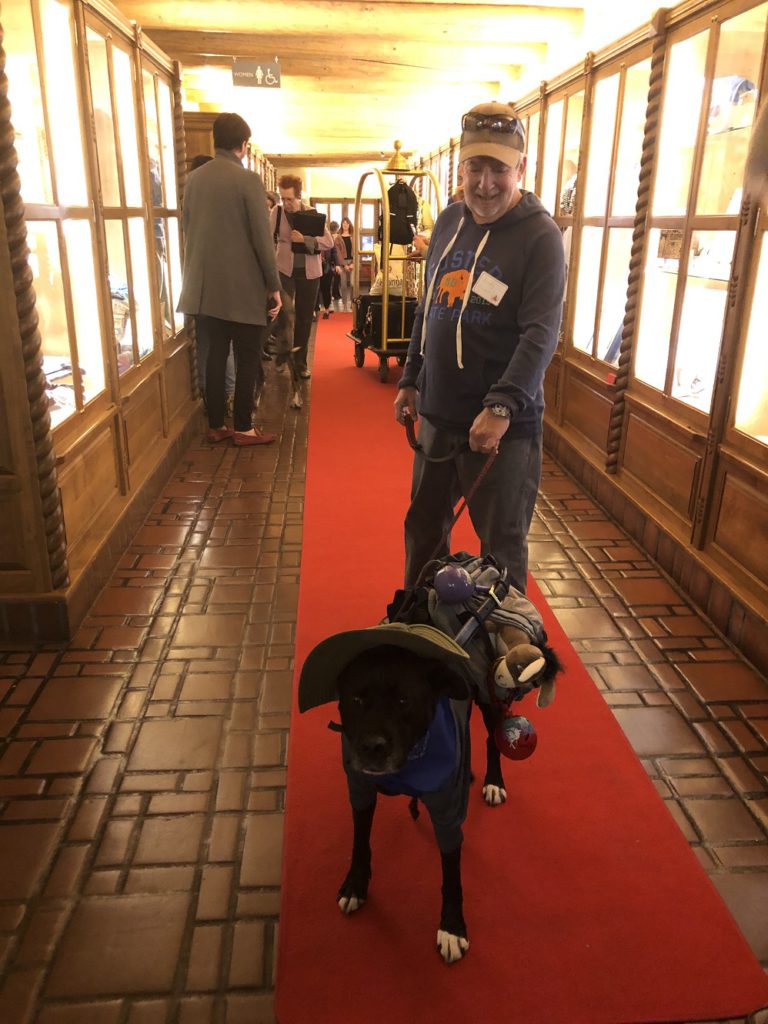 Trooper – the name originally given to her as a puppy rescued nearly a decade ago from the rural roads of Mississippi – was suddenly "a trooper." And she acted like one too, looking slightly embarrassed with all the getup.
At the costume party she met a couple of dozen other local doggies, dressed up as characters such as Yoda from Star Wars, pumpkins, and other getups.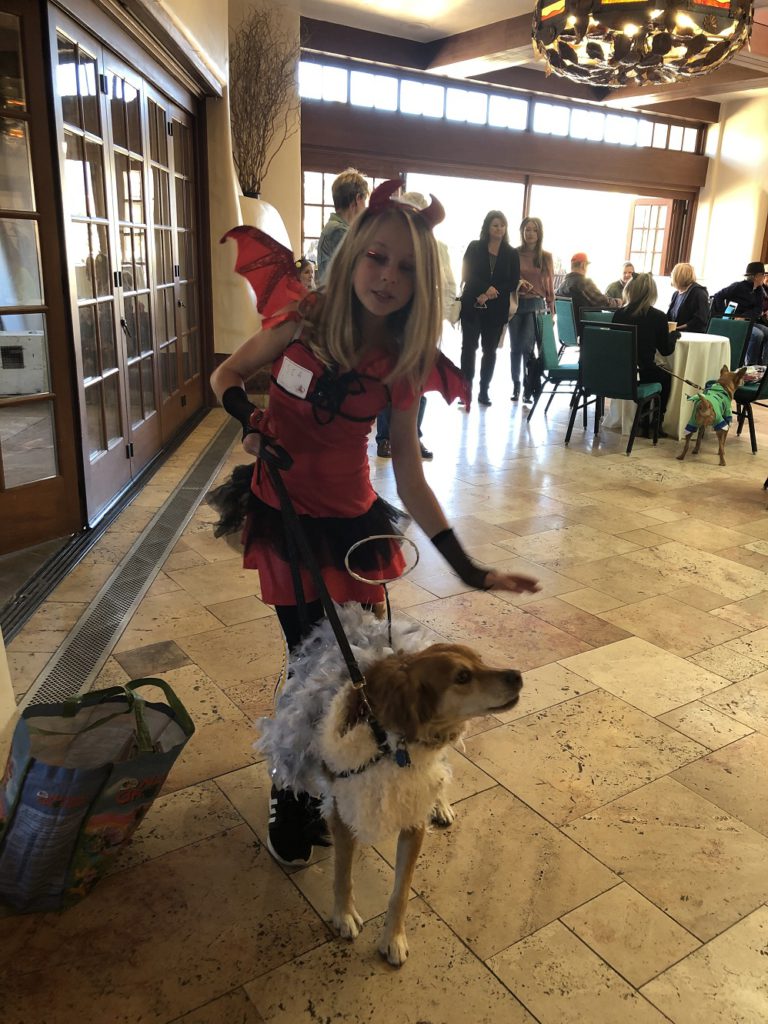 It was hard for the judges not to pick the "Best in Show" dog, although the costume pushed the envelope of the definition of "humane society."  See photo below. LOL.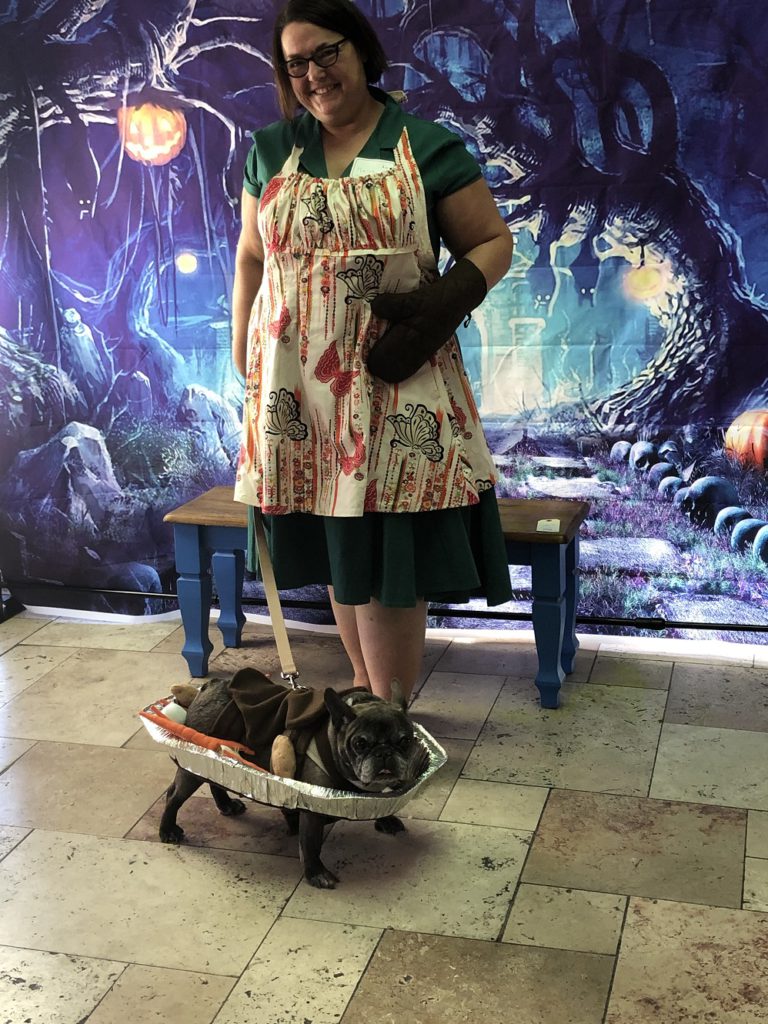 Trooper played her part and won a special certificate for traveling a long way to attend the costume party. She seemed really glad when we took off her costume.
Sometimes the best memories from a trip come from the unexpected and unplanned things you encounter. We went to Santa Fe for a wedding, which was wonderful. We didn't expect a doggie costume party. That was icing on the cake.