By Eileen Ogintz
Tribune Content Agency
Want to play with purpose?
Step aboard the new Celebrity Edge, four years in the making and set to take its maiden voyage on Dec. 9. I was able to get a sneak peek recently on a two-day trip from Port Everglades to Nassau. (Check out my onboard videos on ttk-old.o2dev.net)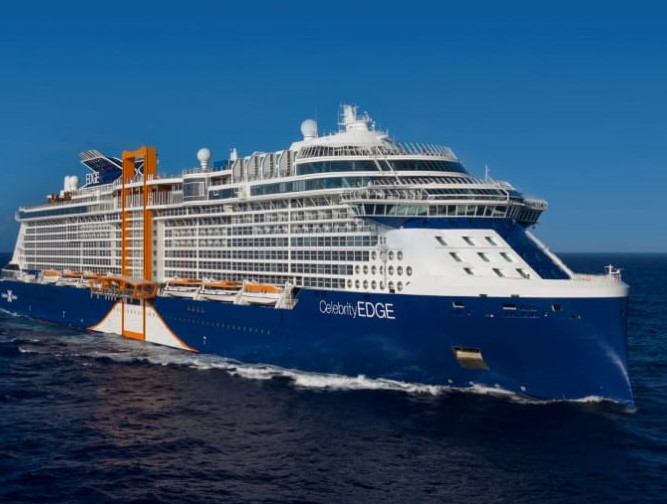 This ship aims to transform the cruise industry with technological advances everywhere from the theater (lots of special effects, including giant screens that make you feel as if you are inside a movie, a Rooftop Garden overseen by a resident horticulturist and the locale for special family activities on board (Family Camp Out maybe?) , a huge Grand Plaza, which feels like a club, complete with light shows and larger staterooms with "infinite verandas" that make the space one, all the way to the water's edge.
"The infinite veranda take on the traditional balcony is revolutionary for ocean cruise ships and it makes cabins feel so much more spacious and allows lots of natural lighting," said Colleen McDaniel, senior executive editor for CruiseCritic.com, who was also aboard.
The new concepts on board Celebrity Edge, McDaniel added, will appeal to first-time cruisers, including millennials and families — groups the brand hopes to attract in greater numbers, added Lisa Lutoff-Perlo, Celebrity president and CEO. For Celebrity, CruiseCritic.com's McDaniel said, "the biggest competition comes from land options and the biggest opportunity from people committed to land vacations but might be curious about cruise."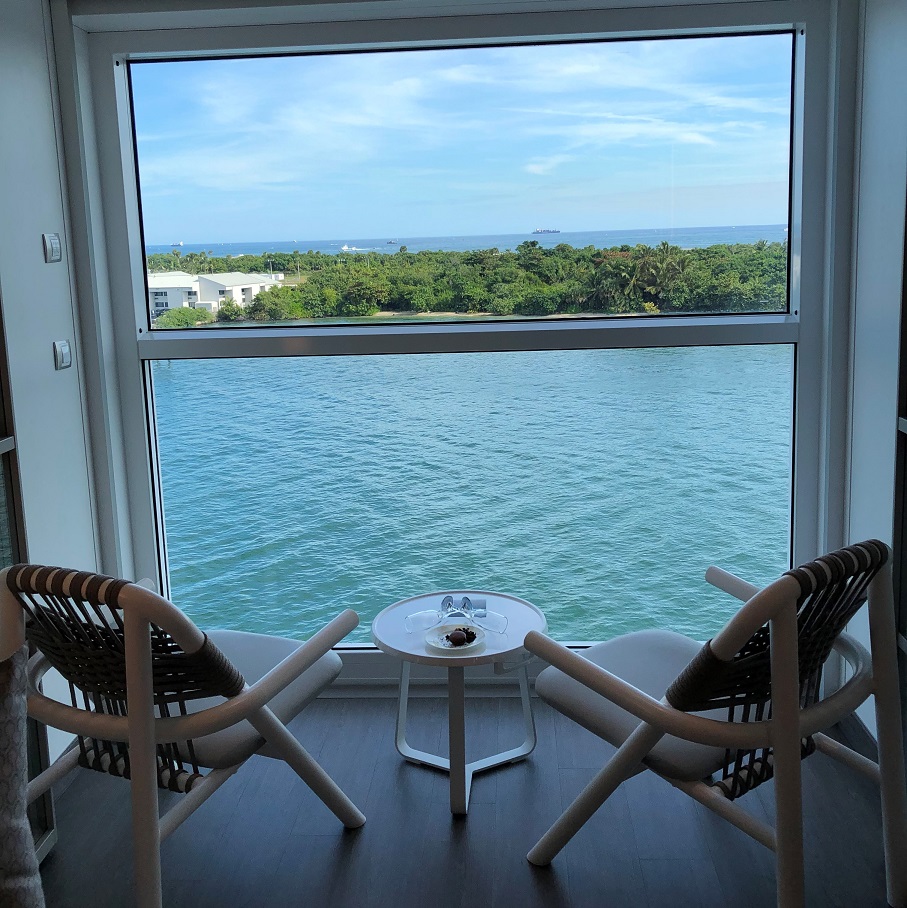 That's as long as these families aren't looking for big waterslides and kids' pools. And though this ship, which can accommodate more than 2,900 passengers, is expected to carry as many as 500 children and teens on holiday and summer sailings, Celebrity does not specifically aim to be a family brand like its sister company Royal Caribbean.
"Global travel is an enriching experience and we really want to engage our young guests just like our adult guests," said Becky Thompson-Foley, the executive who oversees entertainment for the brand and hopes families will "appreciate what we have here."
To that end, there is a newly revamped Camp at Sea program being implemented brand-wide that is designed so kids (ages three to teens) can play with purpose, whether they're learning coding through the first coding experience at sea, cooking with the chefs, understanding how they can be better environmental stewards for the oceans by becoming "plastic guardians" or writing a play or story that parents will perform.
Nobel Laureate Malala Yousafzai is the godmother for Celebrity Edge and the brand is now working aside the Malala Fund to help bring safe, quality education to girls around the world. On Malala's Girl Power Trip aboard, kids and their parents will meet female ship officers, learn about their jobs and visit the bridge with the female first officer. The fee for the program goes directly to the fund.
"I want kids to experience where they are in real time, not on devices," said Huw James, who was trained as an astronomer and whose Britain-based company Anturus, which works with science centers around the world, developed the onboard Anturus Explorers Academy. The Explorer Handbook each child receives, he explained, is designed so kids become explorers. They'll build a compass and something that floats, for example, and learn to read a sundial.
For teens, there is a separate "Basement" with a large space with big screens for movies and dance parties and (nonalcoholic) mixology lessons. "No matter what we plan, we know that teens just want to hang out together," said Thompson-Foley.
One plus of the new Camp at Sea programming: Youth counselors (they must have at least a bachelor's degree and two years of experience working with children), added Thompson-Foley, "have the freedom to change the program every cruise, to do activities that they feel are right for the kids onboard."
That includes kids who have special challenges and dietary needs, said Clare Bronson, a longtime youth counselor, who adds that it is very helpful if parents are forthcoming with the staff. (Though programming starts at age three, in-room babysitting is available for younger children at an additional price.)
There's also a series of new family activities — Laser Maze, Family movie nights on Rooftop Garden, Creation Stations for art projects and more.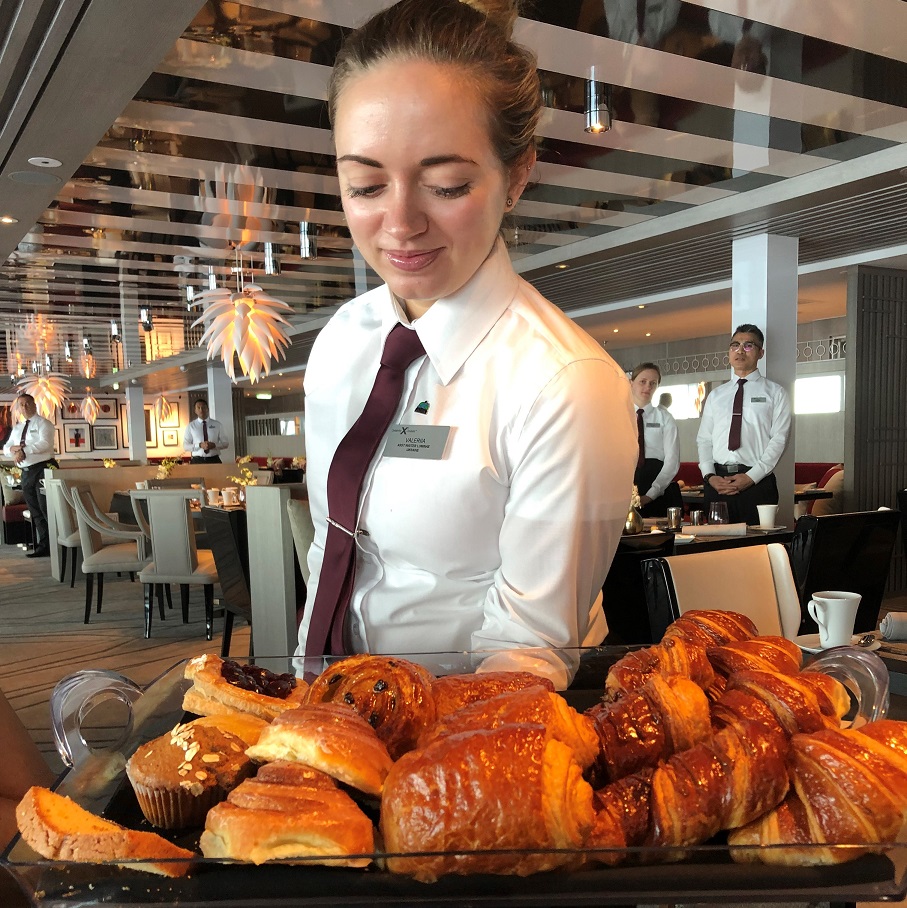 Everyone's interested in food and arrives with higher expectations, at least according to Cornelius Gallagher. He's a longtime chef and dad recruited to oversee food and beverages for the 10-ship cruise line. Gallagher has worked for the past four years to bring new culinary experiences to those onboard the Edge, including the effort to locally source foods and "experiential" dining experiences like Le Petit Chef. Tiny animated chefs from France, Italy, Spain and Japan prepare your dishes as you watch on your specially designed tables just before the real food is brought. "Better than Disney," crows Gallagher.
There are 29 places to eat and drink whether you want barbecue, a steak, Indian curry or a lobster roll. Try sunset "Dinner on Edge" on the "Magic Carpet," the first cantilevered floating platform that juts out over the starboard side. The platform moves to allow for different vantage points.
While the tab for specialty dining can be steep (as much as $75 per person) there are four complimentary dining rooms (most ships have one) with varying décor and menu — Mediterranean, New American, Italian and French.
And kids always love the buffet. This one offers everything from pizza and burgers to Thai dishes; sandwich and salad fixings to made-to-order pastas, Latin dishes and all varieties of desserts, including "Scoops," for ice cream.
Just don't expect a trip on The Edge to come cheap. "Higher than other Celebrity ships, around $1,500 per person on the low end," said travel agent Paul McNeil, an executive with Interliner. On the high end, suites can be as much as $50,000.
The Celebrity team is betting that passengers, whatever their budgets, will find Edge a special experience — even those who have always thought cruising isn't for them, said Lutoff-Perlo. "We hope this ship will change their minds."
© 2018 EILEEN OGINTZ
DISTRIBUTED BY TRIBUNE CONTENT AGENCY, LLC.