By Eileen Ogintz
Lucky you!
You skipped vacation this summer—the crowds, the high prices.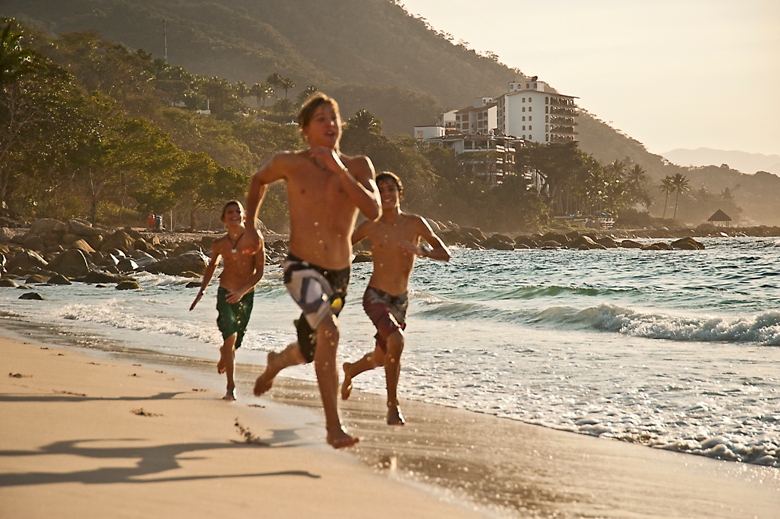 Now it's your turn. You can go when you like because your kids aren't in school yet. Invite the grandparents and head to Puerto Vallarta, where you'll find that ideal mix of culture (Puerto Vallarta is famous for its art scene and galleries) , food (more than 500 taco trucks!) and beautiful beaches.
Bring your pooch. Pet owners and their four-legged companions will find that Puerto Vallarta offers a great diversity of offerings that make it easy to enjoy a visit to the destination, including pet friendly options at many hotels.
Fall is family time along Mexico's Pacific Coast whether you want to take a bike ride around town, practice your Spanish, head to a local festival or relax at an all-inclusive resort where you'll get some "me time" while the kids are happily ensconced in a kids' club for a few hours.
The Puerto Vallarta Tourism Board has worked a number of deals with their partners to provide the best deals to visit the destination, these can be found on www.visitpuertovallarta.com.
Don't forget the sand toys! Puerto Vallarta has 26 miles of beaches long beautiful Banderas Bay, Mexico's largest Bay on the Pacific Coast. Kids love splashing in the warm water, building sand castles and of course, burying mom and dad in the sand. Every year, Humpback Whales migrate here to breed from September to April and you can watch them in the bay. And from July-November, the protected Olive Ridley marine turtle comes to lay their eggs on the beaches. A hotel and government sponsored initiative invites families to come see the baby turtles released in the ocean.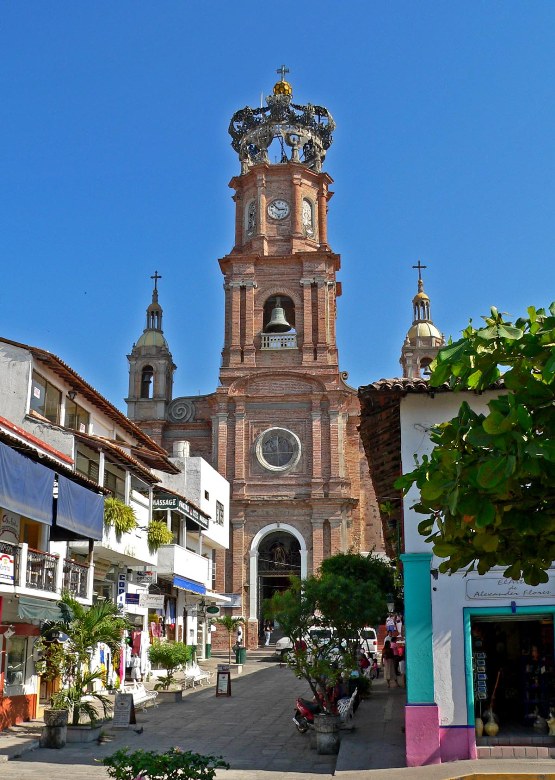 But if you thought Puerto Vallarta was just about sun, sand and surf, think again—though there is plenty of that.
You can:
Spend a day at a traditional Mexican ranch learning about local customs and traditions, including food prepared in the traditional way.
Enjoy a Mexican Fiesta held weekly in various hotels and restaurants with dancing, games, and plenty of good eats.
Visit with dolphins in their natural environment and participate in a research project that helps understand and protect dolphins.
Go on a treasure hunt with pirates on Puerto Vallarta's Pirate Ship. The all day cruise will feature a pirate show complete with acrobatics, sword fighting and games, contests and water sports.
If the kids are at least six, consider an ATV tour exploring the back roads in the rural countryside—even through rivers! This is for those adventurers who don't mind getting dirty.
See exotic birds—100 species live in the Estero del Salado Lagoon where you'll also spy iguanas, monkeys, fish and beautiful white mangrove, ferns and more. Depending on the season, you can participate in turtle release programs here.
Introduce the kids to Mexican culture on a Taco Tour , meeting families who have been selling their unique tacos at the same spot for decades.
Keep the smartphone ready—you'll have lots of Instagram-worthy moments!
Sponsored Post – Puerto Vallarta Tourism