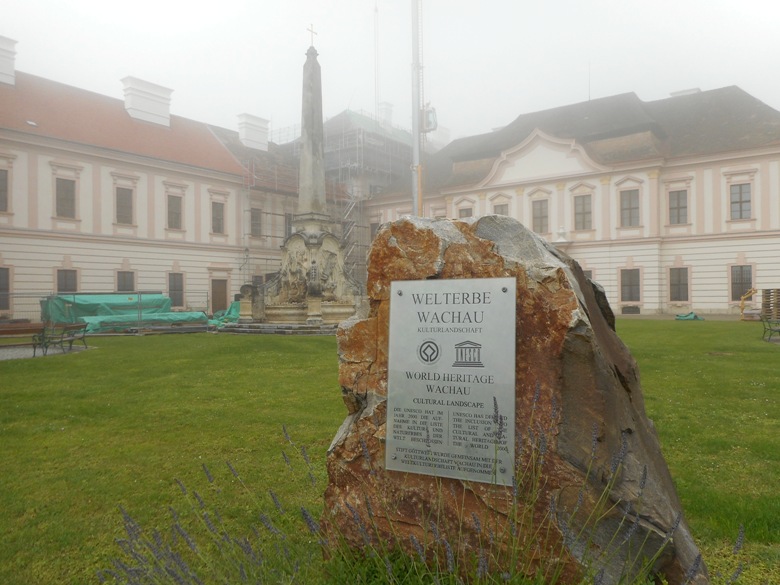 By Eileen Ogintz
KREMS, Austria (Day 2) — It started well over 900 years ago with an inn on the top of a mountain thought to be blessed by God in the in the Wachau Valley of Austria.
Today, the Benedictine Abbey "Gottweig" may be the most famous symbol of this region—a huge complex at the top of the mountain that houses, besides the gorgeous church, a youth center, inn and one building that was built for the Hapsburgs to stay though they never did and boasting the largest staircase in all of Austria.
The Abby is also famous for its vineyards and winemaking—the monks actually started the business here in Austria's most famous wine region. It is still very important source of income for the Abbey, explained Father Pius Nemes, who gave us a tour.
Today he said, some 40 monks live here, many working in the surrounding parishes, and the Abbey has become a major tourist attraction, garnering some 100,000 visitors a year complete with a restaurant run by the monks and all kind of products made with the apricots that grow here (jam or schnapps?)
It's mind boggling to think this community was flourishing long before Columbus got to the new world. There is a library of 150,000 books dating back to the 11th century!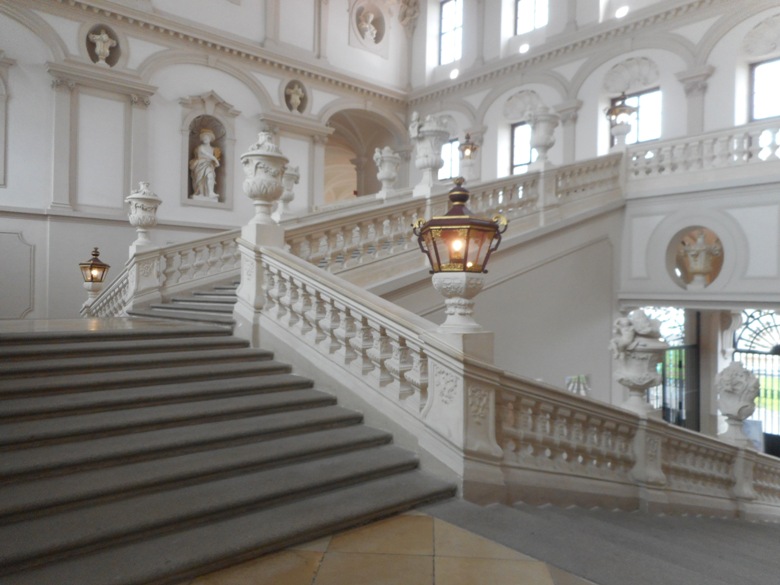 It is a peaceful place with panoramic views. We stay for the 6 p.m. service in the church, the monks chanting Gregorian Chants in Latin and German. There are just a handful of locals—and us. A special moment.
Earlier, we had gotten a different view of the vineyards and the wine industry here at Winzer Krems, the most successful exporter of Austrian wine. This estate is owned by 981 winegrowers who grow their grapes on small plots that are less than 2.5 acres –a total of 22,450 acres in and around this region. The grapes are all hand picked.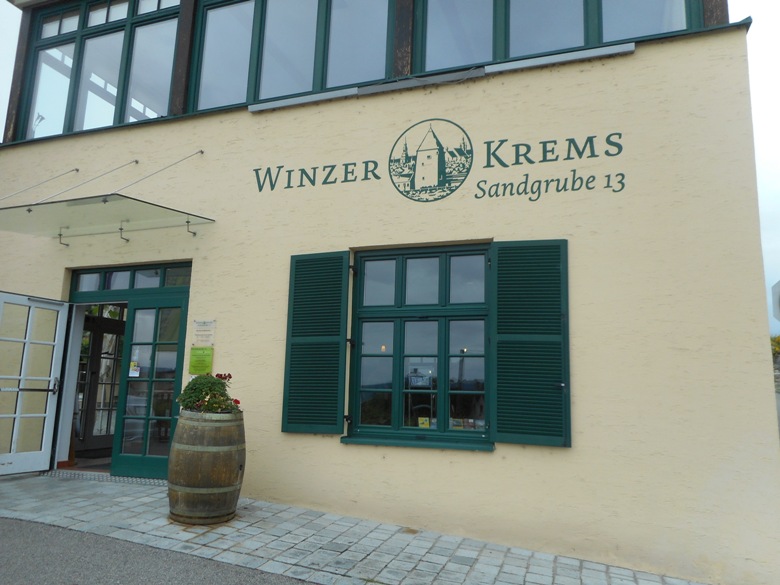 Eleven years ago, a huge renovation on the winery was completed along with a wine experience designed to show adults and kids alike not only the process of wine making but the work that goes on in the vineyards all year with a four-D film that shows us the work through the seasons, even in winter. We didn't know there were so many small producers here making so much delicious wine–time to drink some!
We head to the Hutter winery where there is a restaurant and small inn right in the vineyards with a view of Krems and the Gottweig monastery.
I opt for chicken cooked in wine while my husband chooses potato bacon dumplings served with cabbage with plenty of wine, of course.