By Brandon Townsley
Take a stroll amid waddling penguins and southern Elephant seals on an epic Antarctica cruise adventure. Board a zodiac for a close up look at pods of whales. Watch penguins cavorting on passing ice floes. Quietly motor past towering icebergs, watching for exotic seabirds and different species indigenous to the world's southernmost place.
This winter season, experience a new, unique style of discovery aboard World Navigator, the first expedition ship by Atlas Ocean Voyages. Their epic Antarctica adventure, ideal for kids as young as eight as well as seniors, puts this most-sought-after destination at the top of your bucket list. Parents and grandparents can celebrate the return to the new normal with Atlas' all-inclusive, luxe-adventure style, sharing such adventures with the family they love most.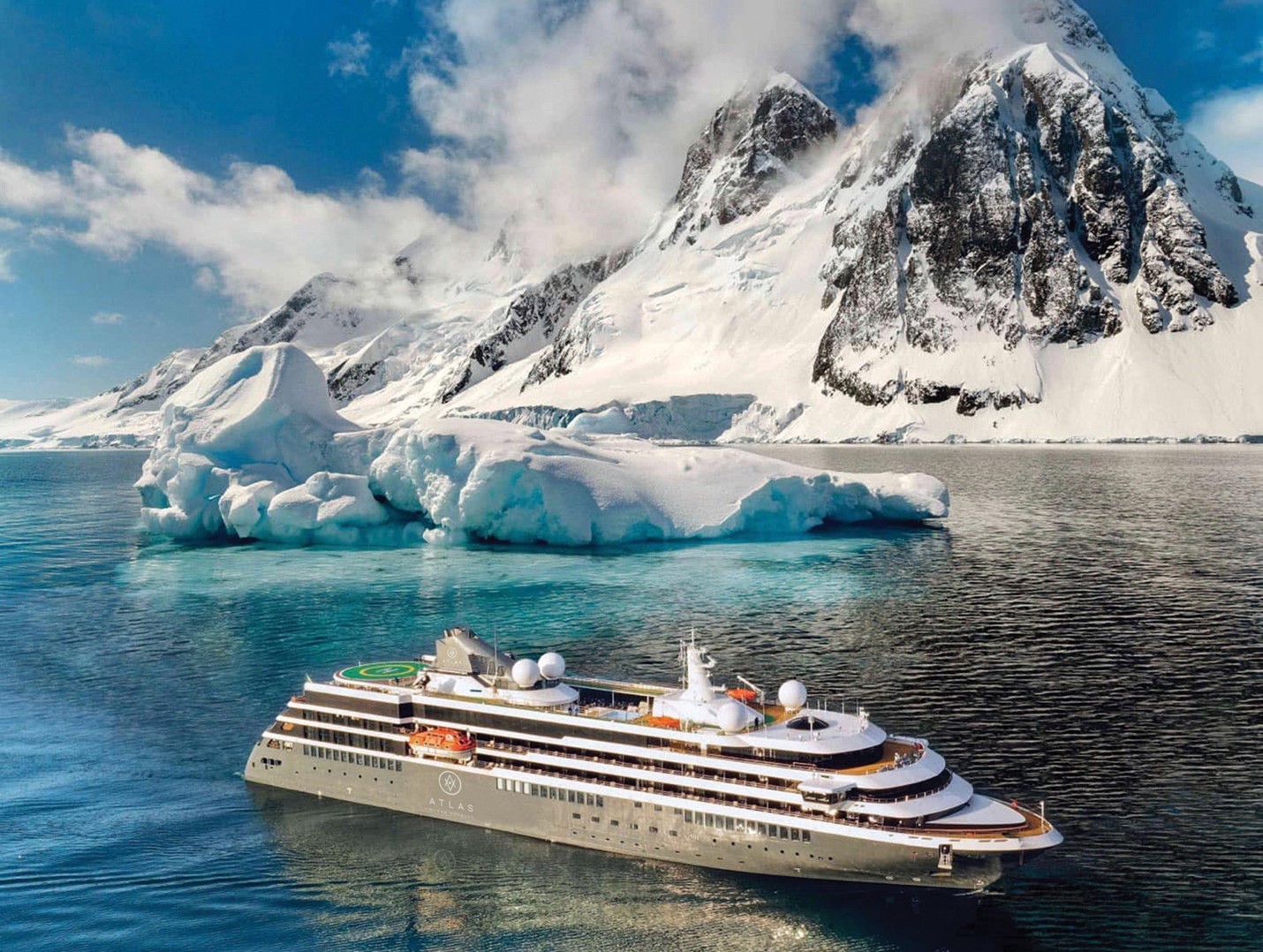 On Google, Antarctica has charted the most significant growth in interest from American travelers, Bloomberg reports. At the same time, Crain's Chicago Business reports, vaccinated Americans are now planning celebratory "vaxications," to places with wide-open spaces, "like Antarctica," Chicago Business suggests.
"Antarctica is the world's most remote and coveted destination and World Navigator is perfect for families to share a once-in-a-lifetime adventure," said Alberto Aliberti, president of Atlas Ocean Voyages. "Atlas' All Inclusive All the Way style includes nearly everything so everyone can enjoy a seamless and unforgettable luxe-adventure expedition."
Best Time for a Once in a Lifetime Epic Antarctica Adventure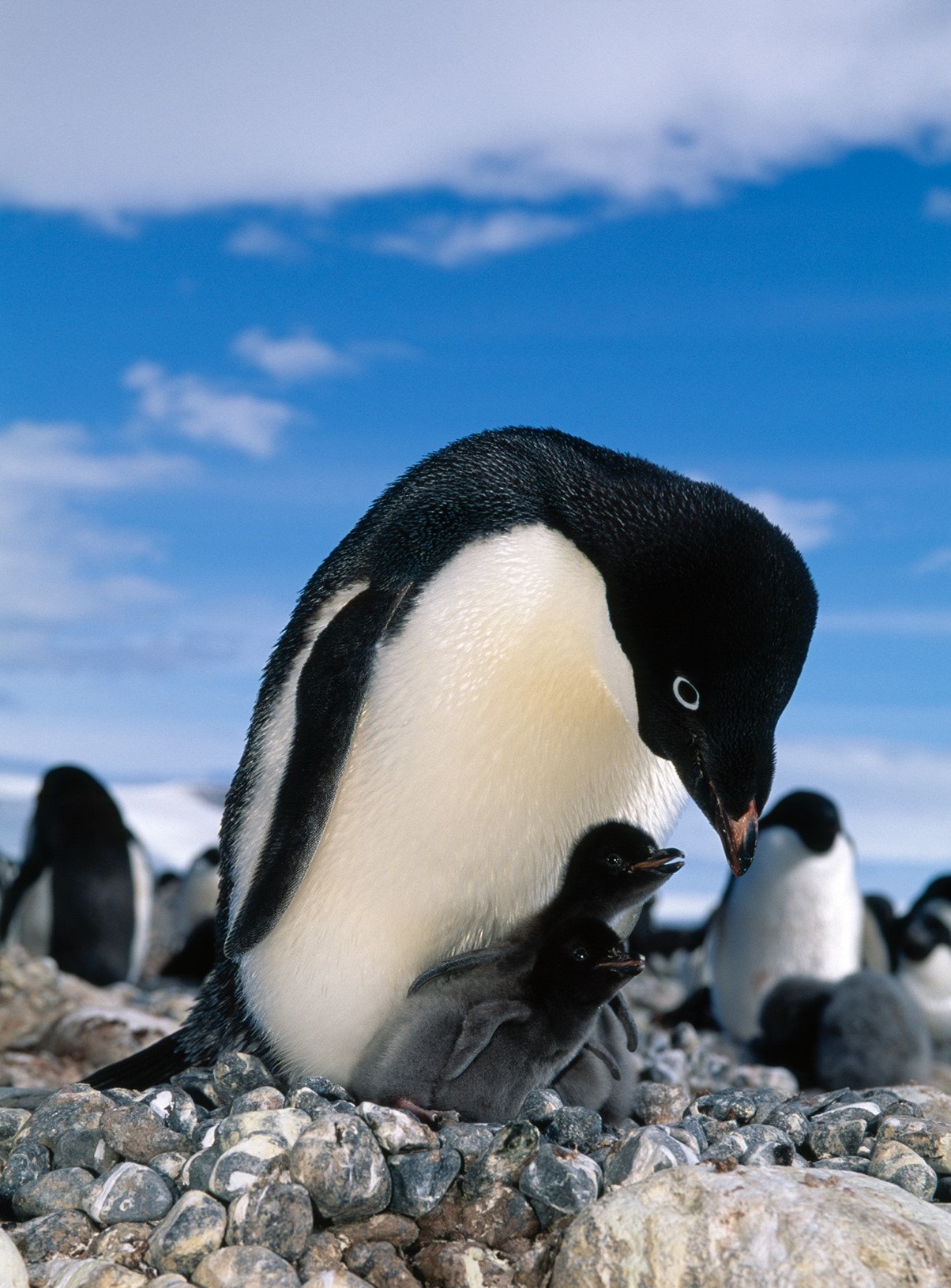 For a few months of the year – summer in the Southern hemisphere — travelers can immerse themselves in one of the world's last true wilderness destinations.
Antarctica boasts 90% of the world's ice and offers an opportunity to explore an ecosystem unlike anywhere else. The natural wildlife is seemingly oblivious to humans, as long as visitors don't interrupt their daily routine. No wonder Antarctica is the ultimate bucket trip of bucket list trips — one that avid travelers don't want to wait to see.
"If you're planning your highly anticipated return-to-travel, enjoy the most memorable discoveries aboard an Antarctica family adventure aboard World Navigator," added Aliberti.
What's Included on an Atlas Ocean Voyage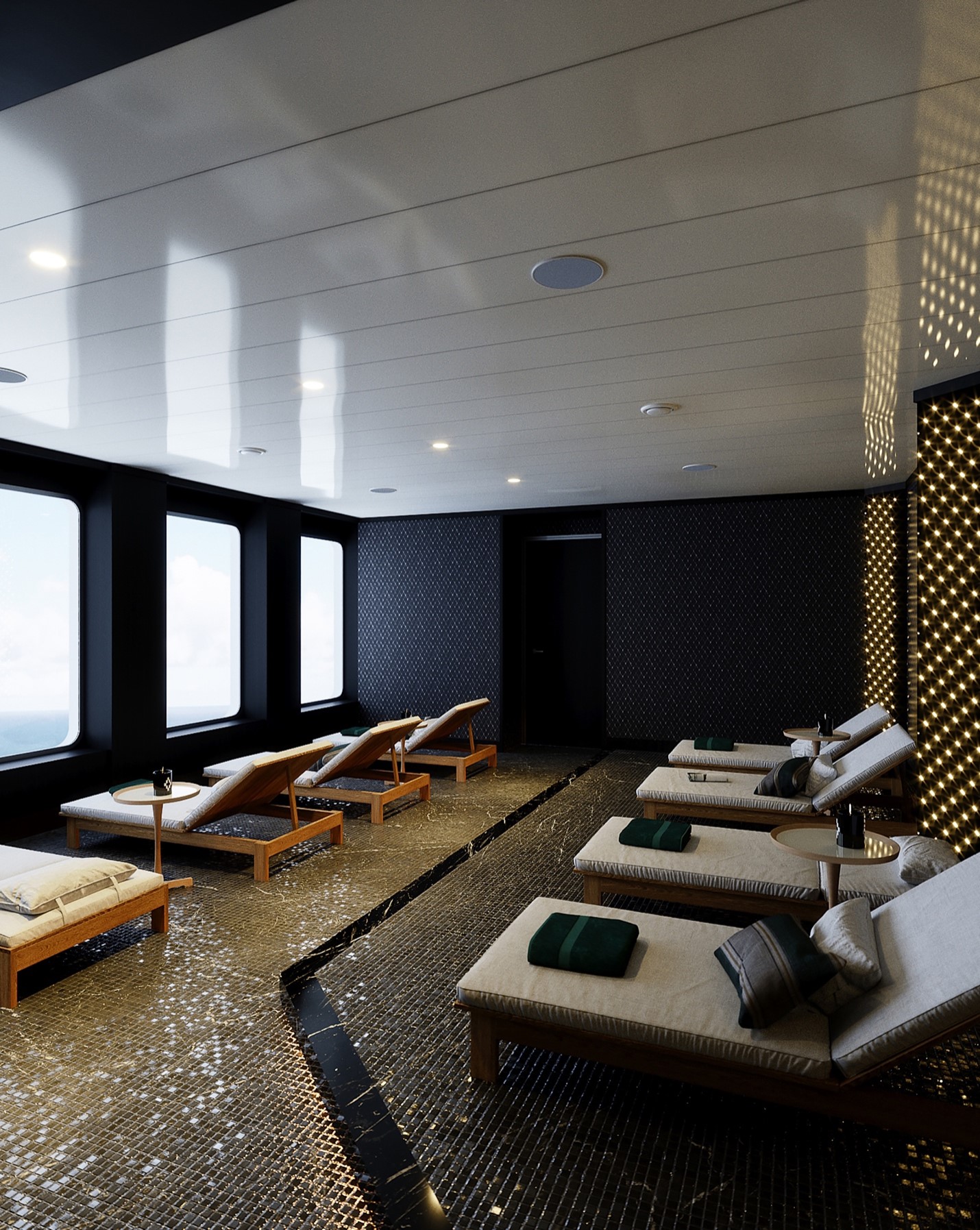 This is luxury escorted travel at its best – Atlas makes a deep dive into a destination people rarely experience easy, comfortable, and ultimately rewarding.
Atlas' signature All Inclusive All the Way program includes complimentary round-trip air travel from major U.S. and Canada gateways on a company-chartered widebody jet that brings guests directly from North America to Ushuaia, Argentina, where World Navigator and other cruise ships embark for Antarctica, significantly shortening travel time and layovers.
Each cabin includes a pair of high-powered binoculars you can sanitize and use exclusively on your adventures and each guest receives a polar parka.
Atlas guests enjoy other all-included expenses such as prepaid gratuities, premium wine, spirits, and beverages, L'OCCITANE bath amenities, gourmet dining and more.
Passengers have access to the ship's fitness studio, an exclusive L'OCCITANE Spa (for a fee) as well as other onboard facilities.
Life Aboard the World Navigator
On board, photographer Michel Verdure will help guests improve their wildlife photos; There will be lectures from historians, explorers, scientists, an astronomer and more. On sailings with many young explorers, special one-of-a-kind activities for them are guaranteed to please.
Off the ship, guests will have a choice of activities. They can snowshoe with expedition guides, kayak, and stand-up paddle board, visit penguin rookeries on the Antarctic peninsula, and get closer to ice floes and wildlife aboard zodiacs.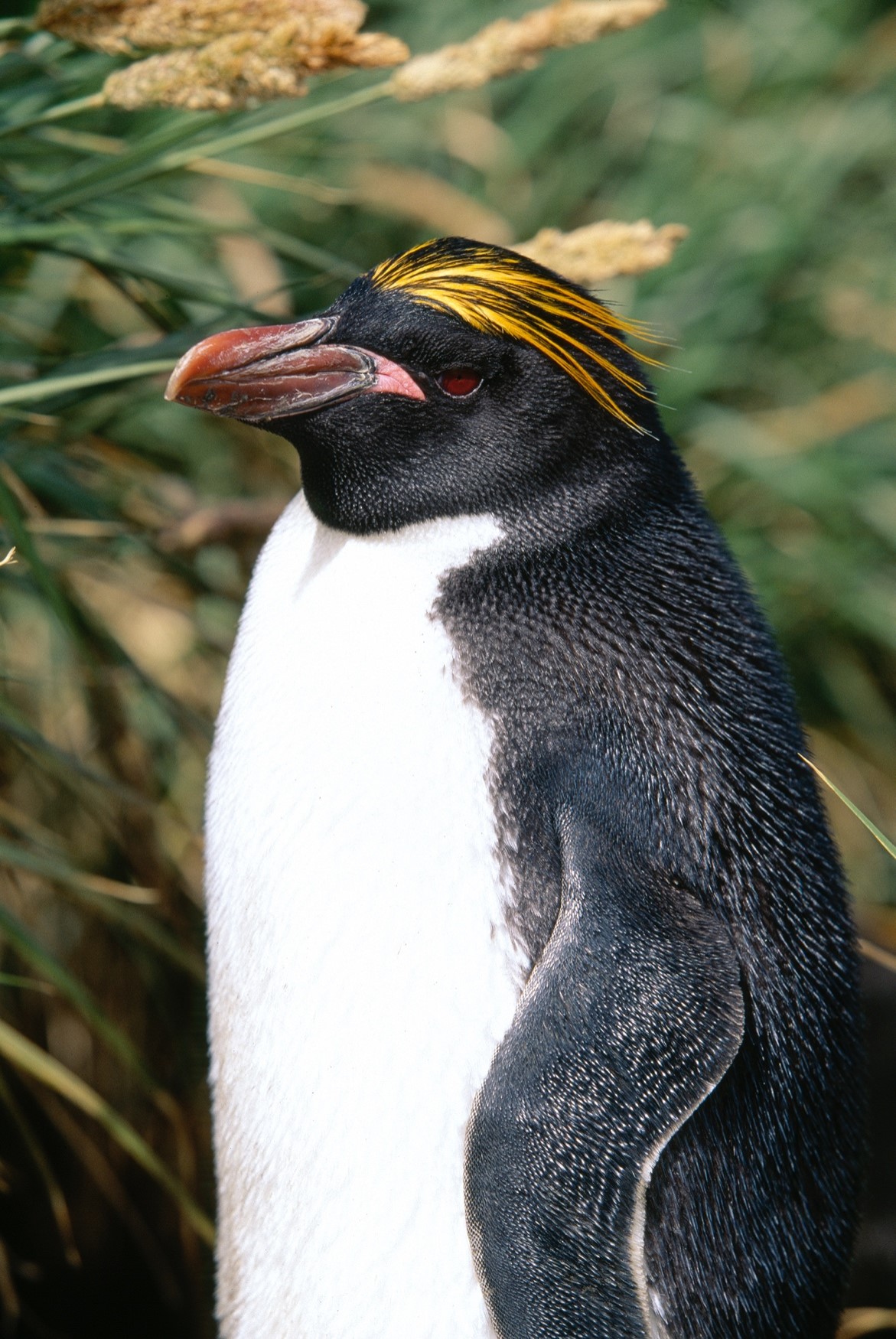 In other industry innovations, the Water's Edge deck is the cruise industry's lowest observation bow with heated benches that encourage all ages to spend extended time outdoors in the magnificent scenery. In ecologically sensitive areas, World Navigator's quiet hydrojets – another industry first – allows guests to spot more marine life because they minimize underwater noise created by the vessel.
Crossing the Drake's Passage can be rough. And while there's no technology yet to neutralize the effects on a ship, World Navigator will utilize the new SKF Type S400 ultra-high lift stabilizers , increasing stability up to 15 percent.
With fewer than 100 staterooms, World Navigator is a floating luxury boutique hotel. All rooms and suites are elegantly appointed with their own private veranda. Some in-room amenities include a spa-style bathroom, coffee and tea service, as well as a personalized minibar. Book a suite and you'll be pampered by a butler.
After a day of exploration, meetup with the family at a choice of four dining venues and two lounges. Let the storytelling begin!
Trip Planning Details for an Antarctica Adventure
Atlas Ocean Voyages is committed to making your epic Antarctica adventure the best trip ever for everyone in the family. In addition to all-inclusive dining, shore excursions and amenities, Atlas is the first and only cruise line to include emergency medical evacuation insurance for every guest. Additionally, the line's Plan With Confidence travel policy gives you the greatest flexibility to cancel or rebook on a future voyage.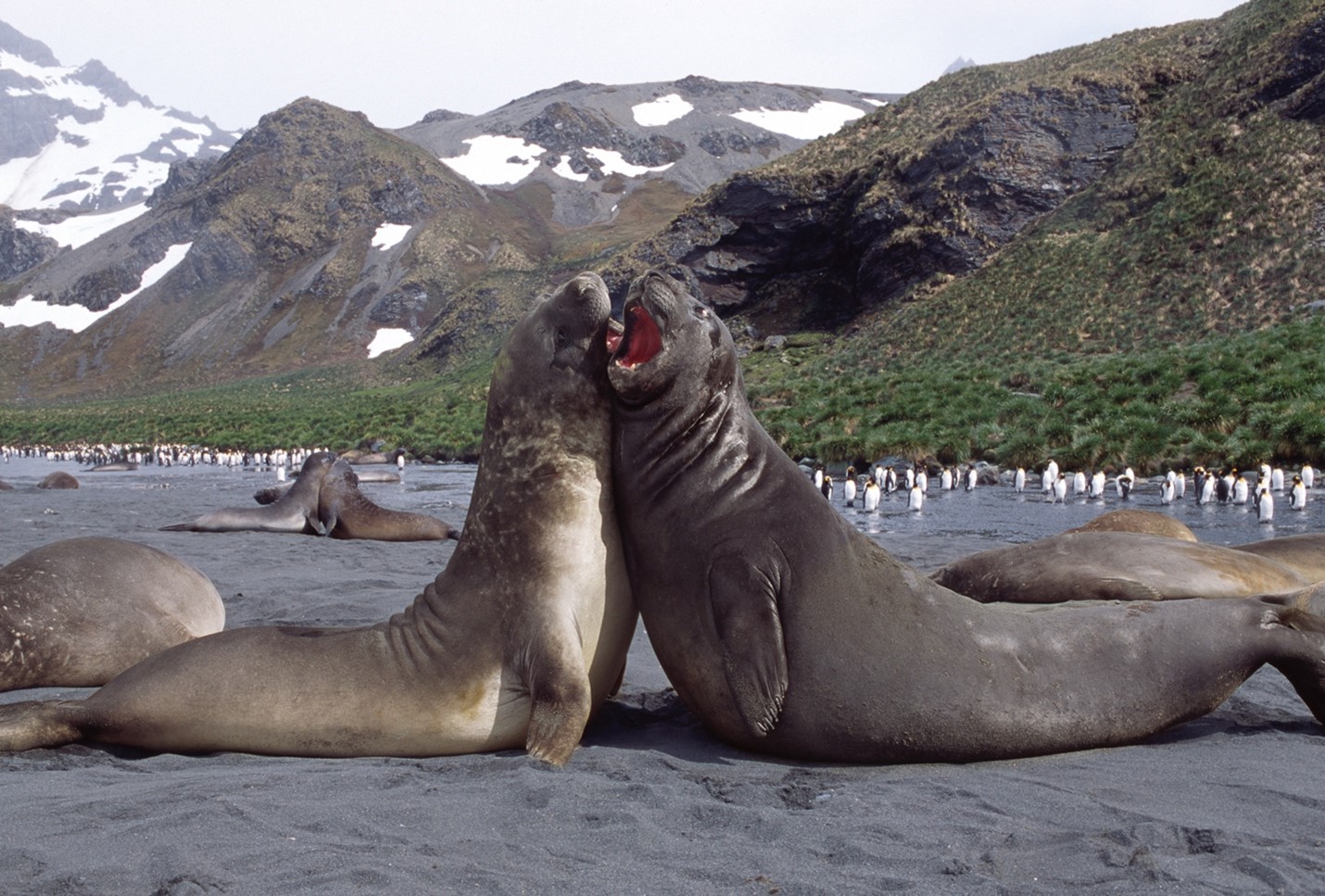 Because World Navigator is a small ship, younger explorers can navigate safely on their own and will have no trouble connecting with new friends.
However, you only have a few weeks between November 2021 and March 2022 for this bucket list trip. Reserve your nine-night Antarctica expedition aboard one of 12 departures from Ushuaia to the Antarctic Peninsula.
And a bonus! Choose a February or March 2022 voyage and you and your family will spot the most whales during their peak time in Antarctica, as well as see penguin chicks at their most active and curious.
For more information and to book your once-in-a-lifetime, epic Antarctica family adventure, please visit www.AtlasOceanVoyages.com or call 844/442-8527 or your travel specialist.
Brandon Townsley has spent his professional career in the cruise industry and is currently an executive at Atlas Ocean Voyages, sponsor of this post. He is excited to sail to Antarctica with this innovative and forward-looking adventure tour company because of their commitment to taking the cruise experience to the next level.
Click here for a snapshot of Taking the Kids' visit to Antarctica in 2016.