By Eileen Ogintz
SONOMA, CA — Some second acts are generations in the making.
That was the case for Bettina Sichel, who now runs Laurel Glen Vineyard.
What a view! The vineyard is a thousand feet up the slope of Sonoma Mountain, where Cabernet vineyards have long flourished thanks to a combination of altitude, eastern exposure, rocky soil and small temperature swings.
But Sichel's connection to the wine industry began long before she and her partners purchased Laurel Glen—even before she was born, she explained as we sipped wine in the vineyard.
Her Great, Great Grandfather, Herman Sichel began what would become a very successful wine export business in Mainz, Germany, she said. Like many wealthy Jewish families, they considered themselves Germans first. But then the Nazis came to power.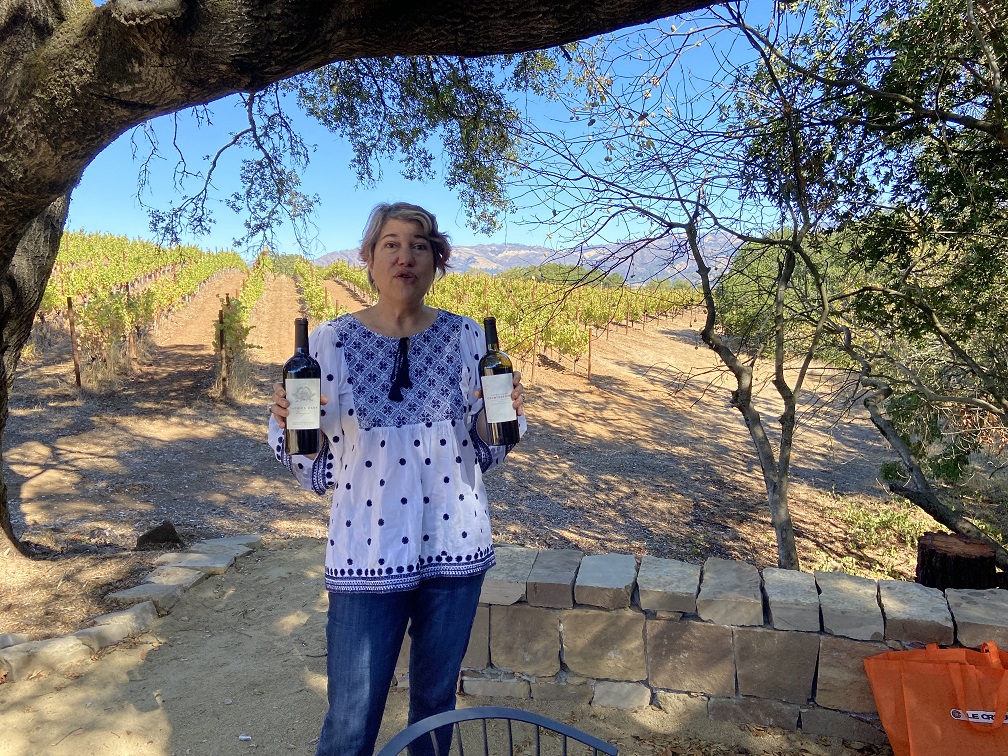 Bettina Sichel's dad Peter and his sister had been sent to boarding school in England when her grandparents got word they were about to be sent to a concentration camp. "They concocted a scheme saying they had to go to England because their daughter was very ill," Bettina Sichel said. "They left everything behind."
The family reunited in France, where Herman Sichel was able to buy three passports. Peter, a teenager, set out across the Pyrenees, ultimately paying someone to row him across the channel. The family arrived in New York in 1941 and Peter Sichel, just 19, went to work for the OSS, ultimately leading to a long career with the CIA.
He was in Mainz when the allies arrived in 1945, Bettina said, and discovered that underneath the rubble of the family business and home were 250,000 cases of wine, allowing his uncle to restart the business. Sichel retired from the CIA at age 39 and was responsible for making the family's Blue Nun wine a household name in America in the late 20th Century.
Bettina, meanwhile, the oldest of three girls, was tapped by her dad to enter the business when she got out of college. "I didn't know what else to do," she said, adding that it was a lot of fun. "You spend a lot of time with people who love to eat and drink wine and I love to eat and drink wine."
When sales began to decline—as California wines became more popular—Sichel sold the Blue Nun business "and I was out of a job," Bettina Sichel said. She and her husband, a native Californian, moved to Napa, ultimately working in the wine industry for many years.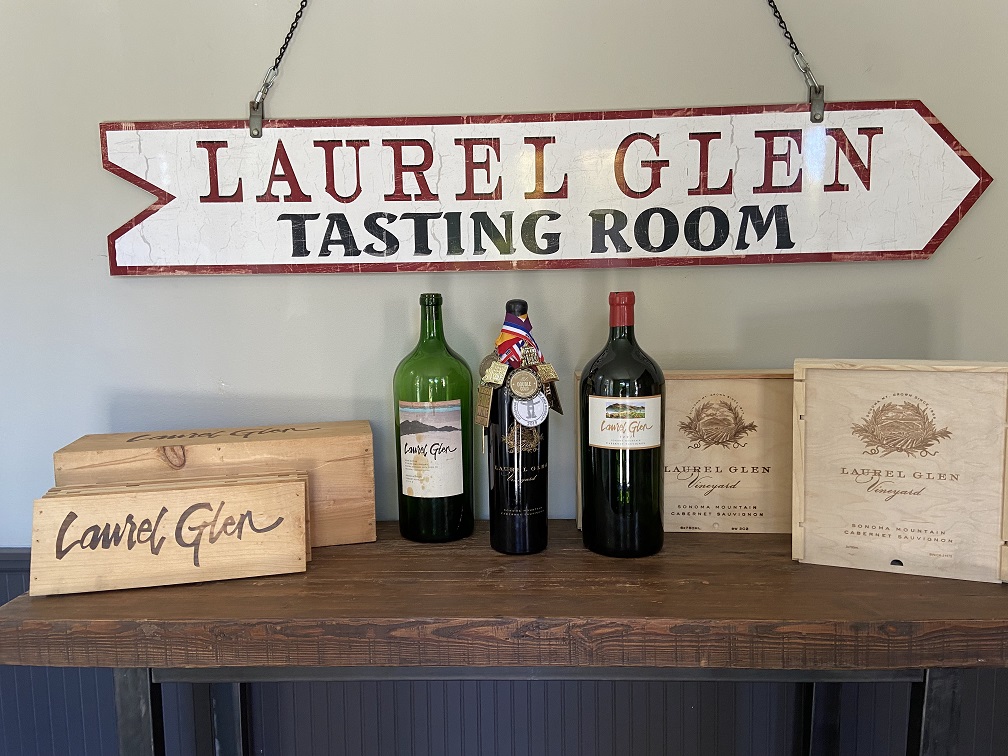 But as many moms of young children discover, a job that requires a lot of travel doesn't always mesh with raising kids. "I realized my mistake when I was on a vintner trade mission to China," she recalled, "One of my sons refused to talk to me because he was angry I was gone."
Fortuitously, a wealthy friend suggested—half jokingly—that they buy a vineyard. When she realized he and some partners were serious, she started looking and discovered that not only was Sonoma suited to making Cabernet, but the land was considerably less expensive than nearby Napa County.
She met Patrick Campbell, who had founded Laurel Glen. "He opened a couple of bottles and it was so different, so unique," she explained. I can attest that it is certainly delicious.
The family relocated to the tiny town of Glen Ellen outside Sonoma. In 2017, they lost their house and some vines in the terrible fires that ravaged the area. They rebuilt, and ultimately sold that house. One son is in college and another soon to go. Neither, she says, is particularly interested in the wine industry. Her dad is 99, living in New York. He penned a memoir, "The Secrets of My Life; Vintner, Prisoner, Soldier Spy."
"This is such a weird time in the wine business," she says. "There is so much pent up demand for living life." Now their wine is sold in 15 states and more fans are making their way here (by appointment only).
During the pandemic, she said, their customers supported them, enabling them to do better than expected. They produce three celebrated Cabernets, a Rose and a Sauvignon Blanc from an old vineyard in the Russian River Valley.
As far as being a woman in the wine industry, "I had lots of role models," she said. "I just wish I'd known then what I know now."