By Eileen Ogintz
ABOARD THE CELEBRITY APEX, Aegean Sea — Nervous?
Not about cruising in Greece through the pandemic. "We're vaccinated. We didn't have reason to be nervous, but I was anxious" said Allison Granger, from Austin TX and on her first cruise.
As we wound our way through the very organized health and security protocols to board the new Celebrity Apex, there was that tiny fear in the back of our minds — what if we tested positive? Answer: We would have had to quarantine in Athens for 10 days.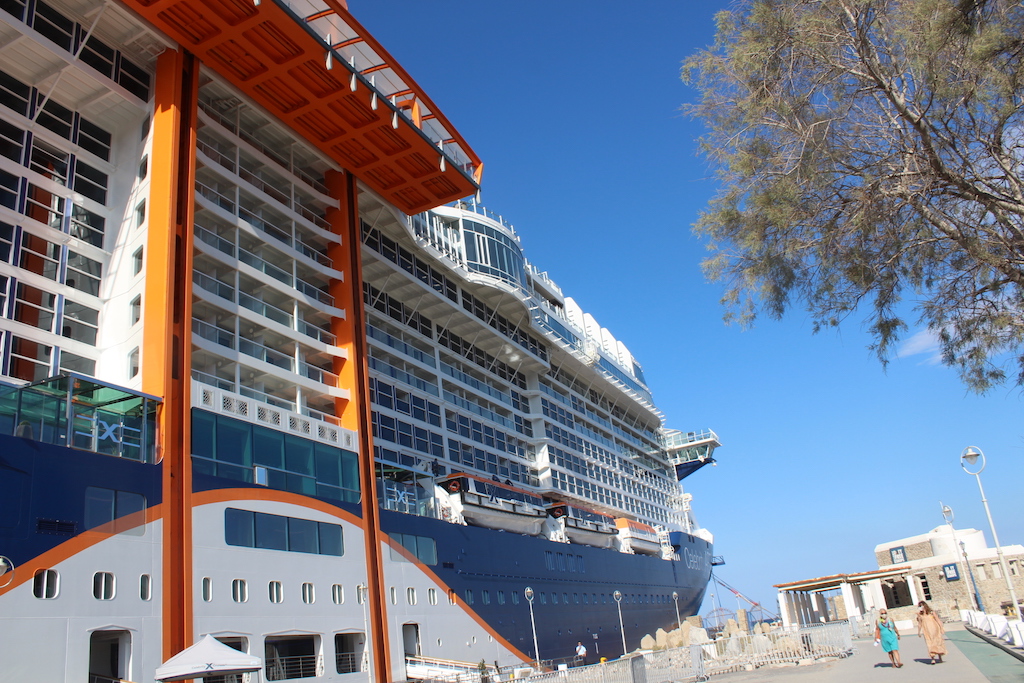 Luckily no one tested positive, Celebrity officials said. "And all of the testing and protocols made me feel safer," said Kelly Dunkling, here with her husband Koby on their honeymoon from Breckenridge CO.
The Apex, the brand new ship in the Celebrity fleet, can hold nearly 3,000 passengers. But there are 1,100 on board and 936 crew from some 60 countries. Everyone over 12 is vaccinated; there is only one young child on board—instead of hundreds during a normal summer sailing.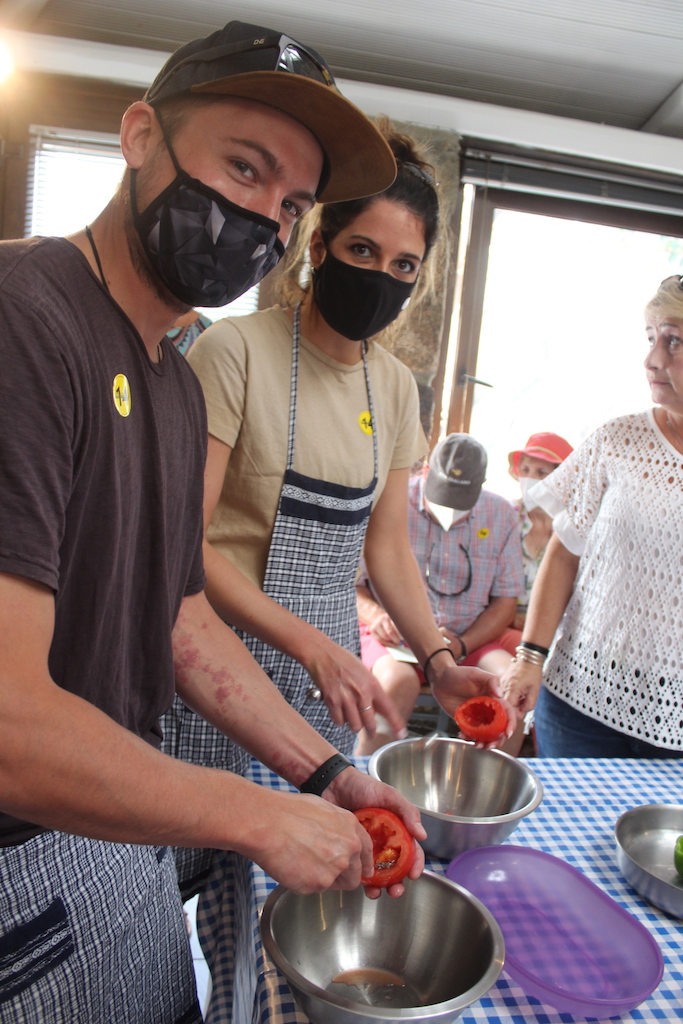 The crew is happy because this is the largest number of cruisers on board since Apex began sailing in mid-June.
"The ship is amazing," said Koby Dunkling, noting that the couple, who had to postpone their wedding a year, were thrilled to be aboard when they couldn't honeymoon in Bali because of pandemic restrictions. "This has blown our minds."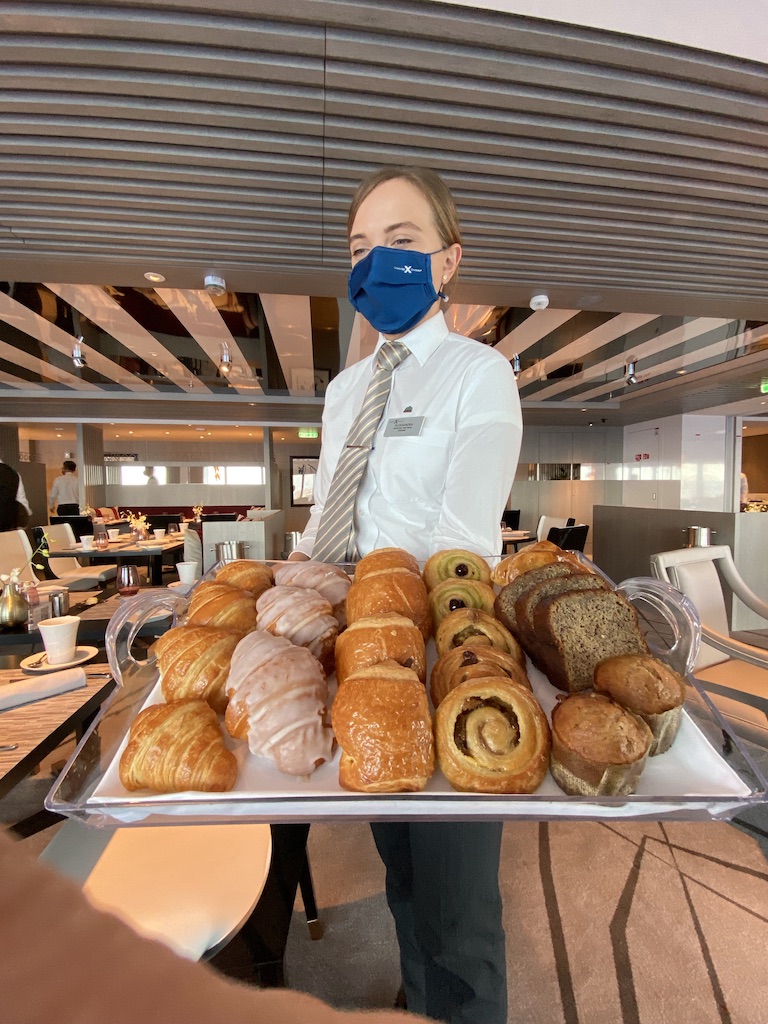 And because it is less than half full, there are plenty of nooks and crannies the couple have discovered—not to mention 16 decks and staterooms with an "infinite" Veranda which makes the cabins significantly more spacious — more than 20 percent larger than a normal cruise ship cabin. You can open the windows or use the space as part of your cabin. The bathrooms are larger too. And the ship's automation allows guests to control everything with a simple touch screen. Even the mandatory lifeboat drill was streamlined, as we could complete the drill by watching a video in our cabin and then going to our muster station to swipe our cards.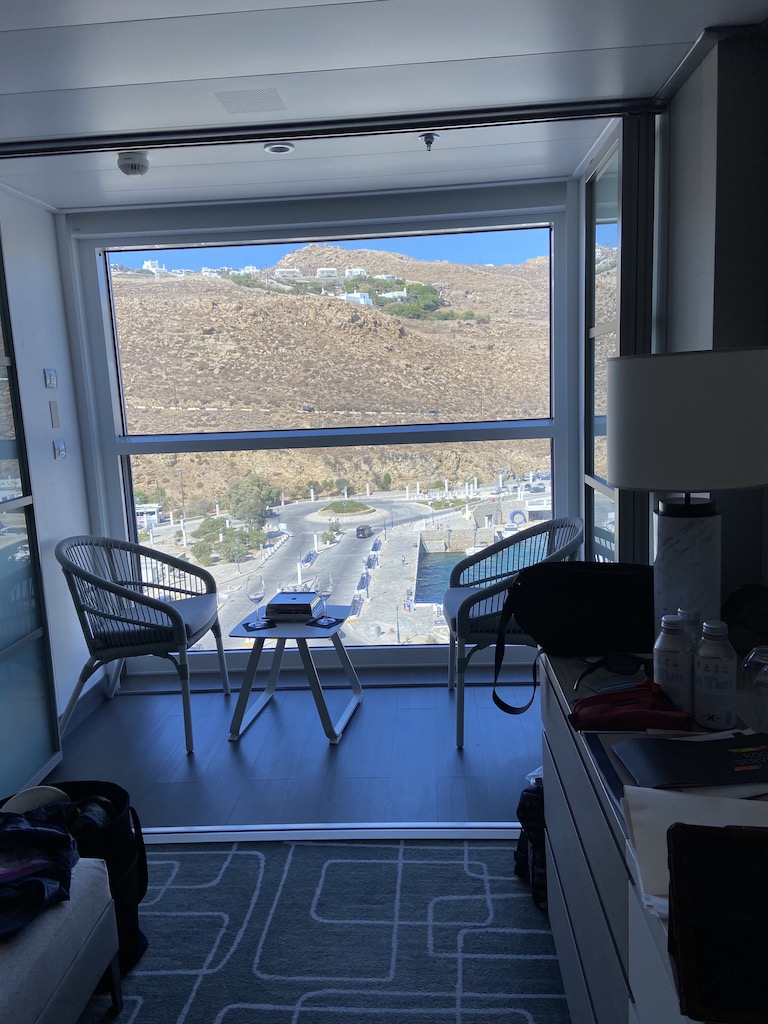 The Retreat is kind of private resort within a resort with its own lounge, gourmet restaurant and rooftop garden. The Spa includes a large Sea Thermal Suite (complimentary for Aqua Class guests, including us who also have exclusive access to the Blu Restaurant for breakfast and dinner. There is everything from a Desert Infrared Sauna, a Hammam Turkish Bath, heated loungers, Inhale Salt Therapy booth, Mist Aroma Steam and Rainfall Water Therapy. And guests are glad reservations are required right now — so there will only be 10 people at a time.
"My favorite place so far is the fitness center," said Carol Wilhite, a retired police officer from South Carolina cruising solo while her son is at school and her husband at work. "I love it," she said. "I go where I want, do what I want." She added she has four more cruises scheduled in the next year, some with her family and some solo. "People should cruise more on their own," she said.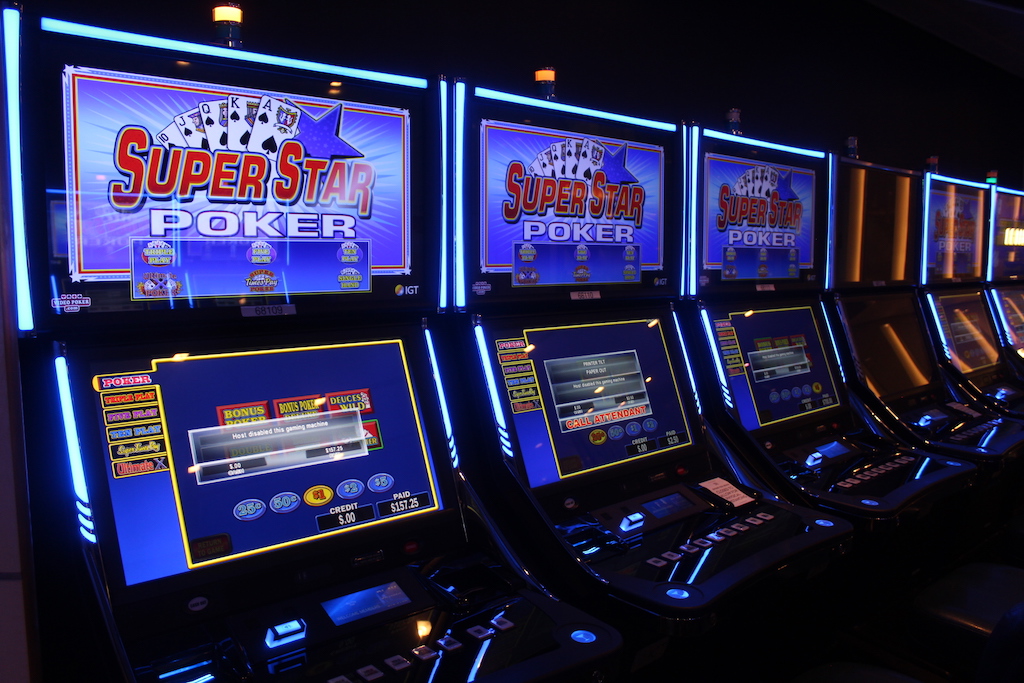 Certainly they wouldn't get bored — not with morning-till night activities — everything from Camp at Sea for kids to morning Tai Chi. There is music trivia, pool games, live music whether you want jazz, Rock classics, soul, and evening shows in a state-of-the-art theater… art sketching classes, movies, or practically anything else you may want to indulge. There are seven specialty restaurants to choose from, three main restaurants, a Spa Cafe and Juice bar, 10 lounge — bars including the Magic Carpet that moves up and down the side of the ship and Craft Social featuring rare craft beers.
As the ship sailed away from Athens, Steve Khanoyan, Bart Beer and their friends Allison Granger and Tony Aillaci had the hot tub to themselves. "We're loving it," said Bart Beer.