By Eileen Ogintz
ABOARD THE CELEBRITY APEX, Aegean Sea — Back in the day, before Santorini was a world-wide tourist destination drawing millions every summer anxious to see the blue domed churches and white houses in Oia Village, the black-sand beaches and the donkeys who carry tourists up the 587 steps to reach Fira, the island was poor, with large families and moms struggling to feed their kids.
That was when women invented fake meatballs (Keftedakia in Greek), our guide Katy Souniou explained. They are actually delicious crispy tomato and vegetable fritters (Santorini has plenty of tomatoes). "The kids thought they were eating meatballs and the mothers were happy because the kids were eating vegetables," Souniou said.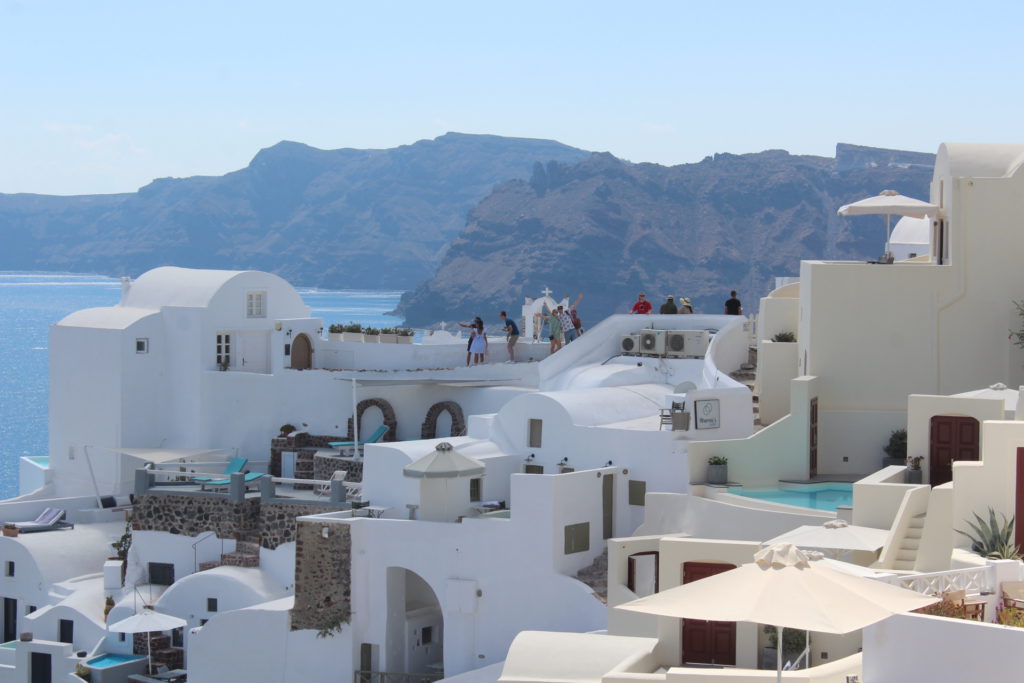 This was the last day of our cruise on Celebrity's newest ship Apex and we were trying to pack in as much time as possible, starting with the amazing Akrotiri archeological site, not discovered until 1967 after having been destroyed in a volcanic eruption in 1627 BC. Only 10 per cent of what once was a bustling and prosperous port city of 10,000 has been uncovered (no bodies as in Pompei), but it is clear they were a very advanced civilization with three-story buildings, well-preserved paintings in vivid red, blue, and yellows indicating the residents had traveled throughout the region as far as Africa (one painting depicts monkeys, in fact), and even an ancient toilet and plumbing system inside the buildings. Despite many myths, archeologists don't believe this is the lost city of Atlantis that Plato wrote about.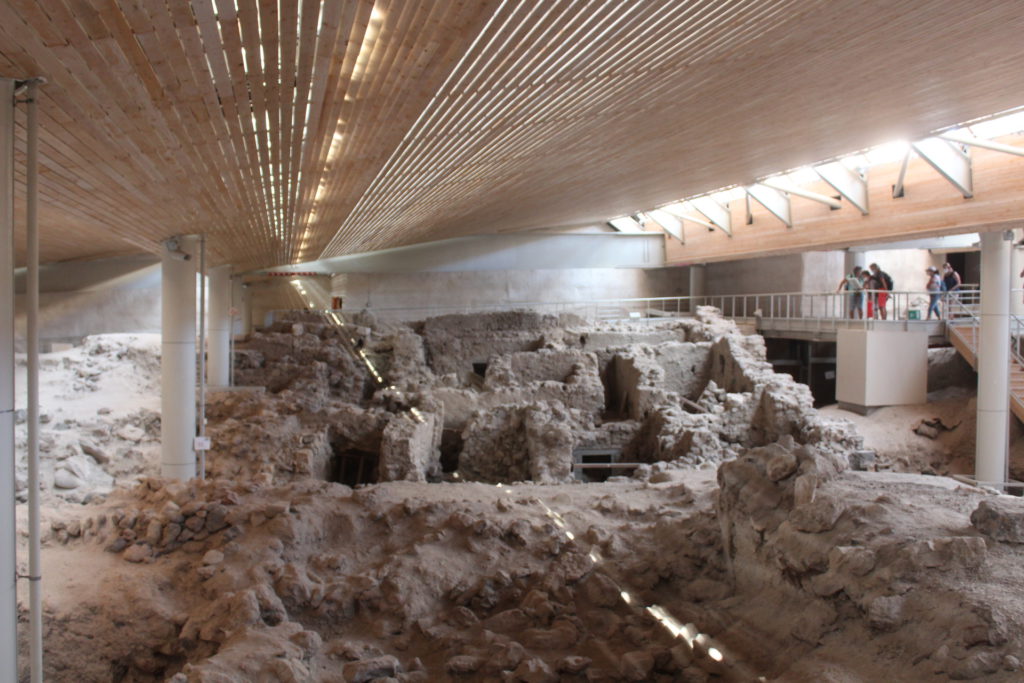 Before we had left the ship in the morning, we were required to take a COVID-19 test, required before returning to the United States and other countries. Five vaccinated passengers were found to be positive—though they were completely asymptomatic—and stopped before leaving the ship. Others, including three on our tour, were called back through contact tracing that found they had been close to the three who tested positive. There was a positive case earlier in the week and this makes more cases on board since the ship began to sail in June.
The staff acted quickly. Those who are positive, those traveling with them and the close contacts are now in isolation rooms aboard the ship with special ventilation systems. They will disembark before anyone else in Athens and those who are positive will be met by Greek authorities who will escort them to a "quarantine hotel," where they must remain for 14 days. Their travel insurance should cover the expense—it is the risk we all take to travel during a pandemic and those on board seemed willing to take the risk.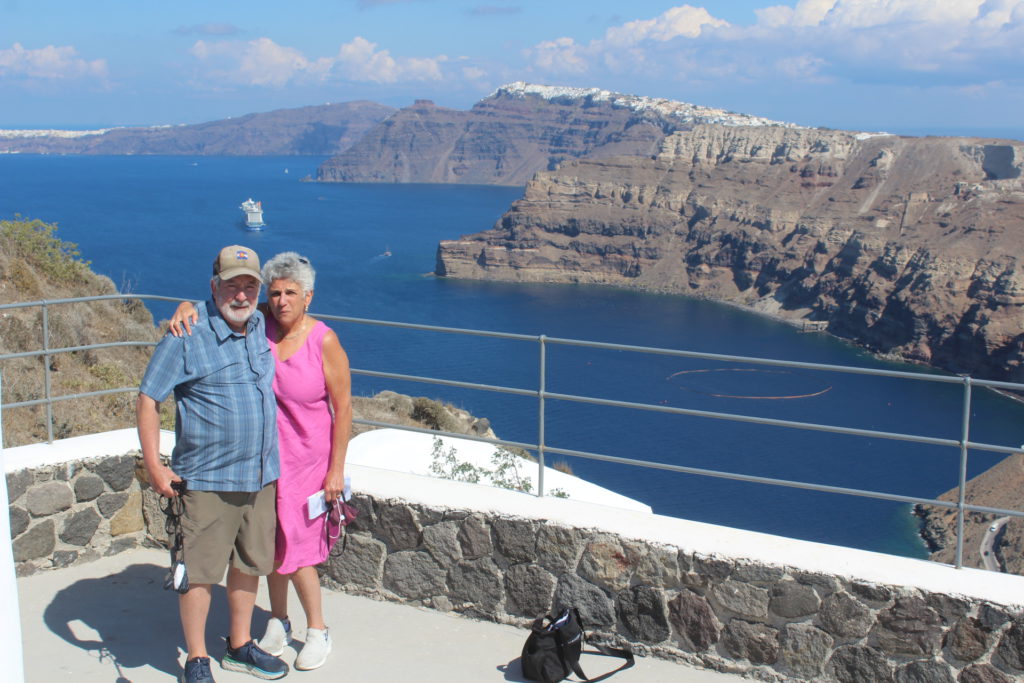 Alina and Benis Domchik, traveling with their unvaccinated four year old son from Israel, said they each already had three Covid vaccine shots. "We thought the ship had such strict protocols we would be OK, said Alina Domchik. This was their son's first trip abroad and first cruise and he was having a blast, especially loving the live shows in the evening. The Youth staff was prepared to offer organized activities, though Noam was the only young child on board, but he stuck with his parents, who were required to take the ship's tours if they wanted to get off at the ports.
"I was worried," she acknowledged, "We knew another family who came to Greece and they were fine. And it has been a very good trip."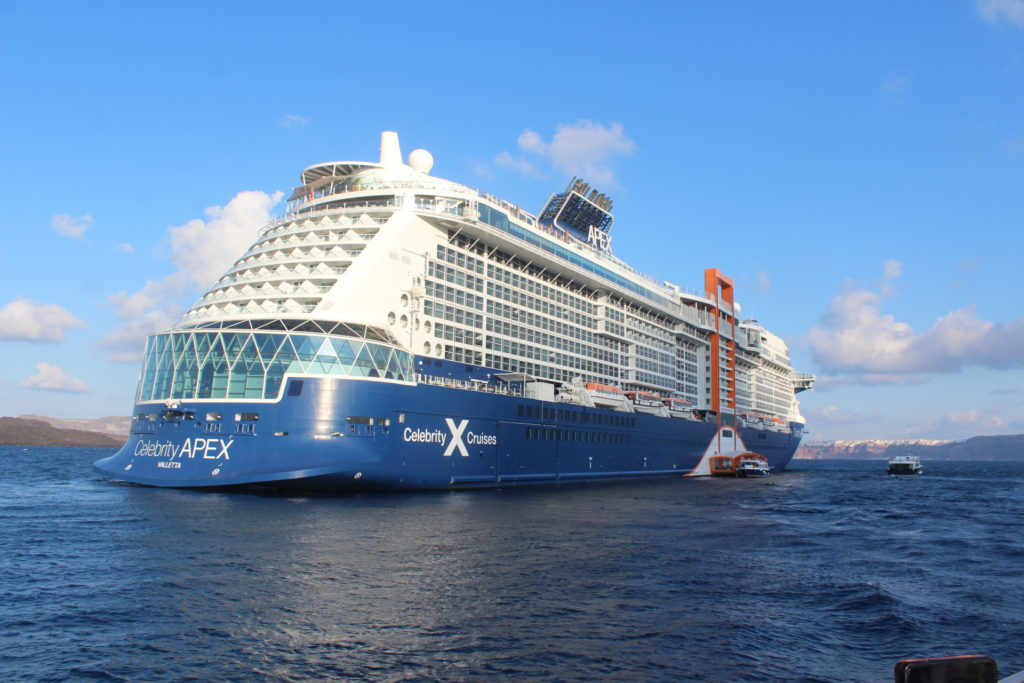 That was the consensus of most onboard thrilled with the new ship, the entertainment and the food with so many restaurants and bars to choose from.
Our tour included a wine tasting and then we were treated to the fake meatballs Keftedakia as part of a traditional Greek lunch at Oiagefis on our final tour. It couldn't have been a better lunch with Greek Salad, creamy fava beans (also grown on Santorini), Tzatziki sauce made from yogurt, dill and garlic, and chicken souvlaki. Dessert? Baklava, of course, made with layers of phyllo dough, honey and pistachio nuts.
"The trip has been so awesome," said Linda Caldera, who last cruised 41 years ago on her honeymoon. But now they are hooked. They've already booked another Celebrity cruise for fall next year. "Hopefully everything will be back to normal by then," she said.
We can only hope—and hope those who tested positive don't get too sick.