By Eileen Ogintz
Tribune Content Agency
A romantic just-for-you dinner, a scented bubble bath for two, flower petals on your bed and someone to take care of your every need.
Raise your hand if you are ready for some romance — perhaps even an elopement for a much-postponed wedding (party to come later), vow renewal, babymoon, anniversary celebration, or just a much-needed couples' getaway now that you're vaccinated (hopefully) and the kids are (successfully) back in school.
You've got more options than ever before, whether you crave a city escape (how about Chicago?), Orlando, Caribbean beaches, Hawaii, California wine country, even dude ranches like Vista Verde in Colorado.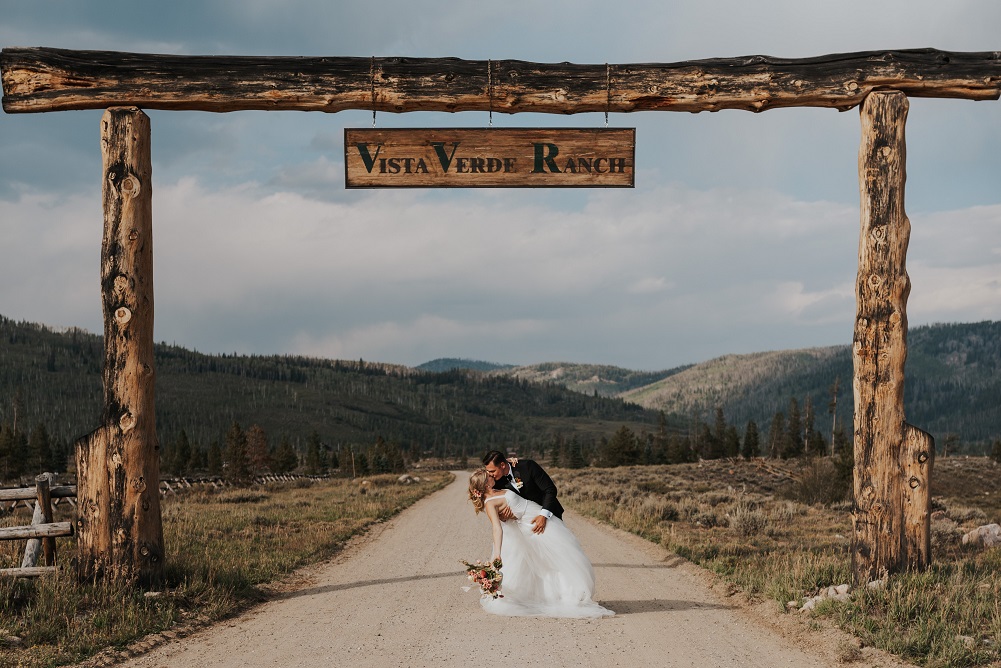 "Yes! We have gotten more and more of these in the last year, due to COVID-19, and we love them and want to do more," said Stephanie Wilson, a spokesman for the family-owned Vista Verde ranch where, full disclosure, my son and his fiancé got engaged. The ranch has added new packages.
"We've seen elopements and weddings increase 100 percent," said S Hotel Jamaica's Monique Bendison. The hotel has launched an affordable (just over $1,000, plus room) Just the Two of Us" package. "We know that wedding planning has drastically changed since the pandemic, so we're being nimble to those who prefer to leave the organization behind," she added.
There are budget options, as well, like the Tiny House Resort, just 15 tiny house dog rentals two hours from New York in the Catskill Mountains or the Forrest Hills Mountain Resort Elopement Package in Georgia, complete with your own hot tub, where a package can be less than $1,000. For those for whom budget isn't a concern, there's the Nohie celebration at the Grand Wailea, a Waldorf Astoria Resort on Maui's Wailea Beach where the $7,500 tab doesn't include rooms that are over $1,700 a night.
How about a "Getting the Love You Want" couples retreat at a beach resort in Costa Rica? The idea is to transform conflict into healing.
Perhaps you can win a Dream Anguilla Vacation.
Maybe a wellness getaway for two like at the boutique Naia Resort and Spa in Placenia, Belize, one of the Caribbean's newest luxury resorts and spas, offering a focus on Belizean culture.
For Disney fans, a "fairy tale," experience at Walt Disney World or nearby at the Four Seasons Resort Orlando at Walt Disney World Resort where the resort even offers Bespoke Wedding "Wish You Were Here" boxes, custom-curated gifts shipped to guests who are unable to attend the ceremony.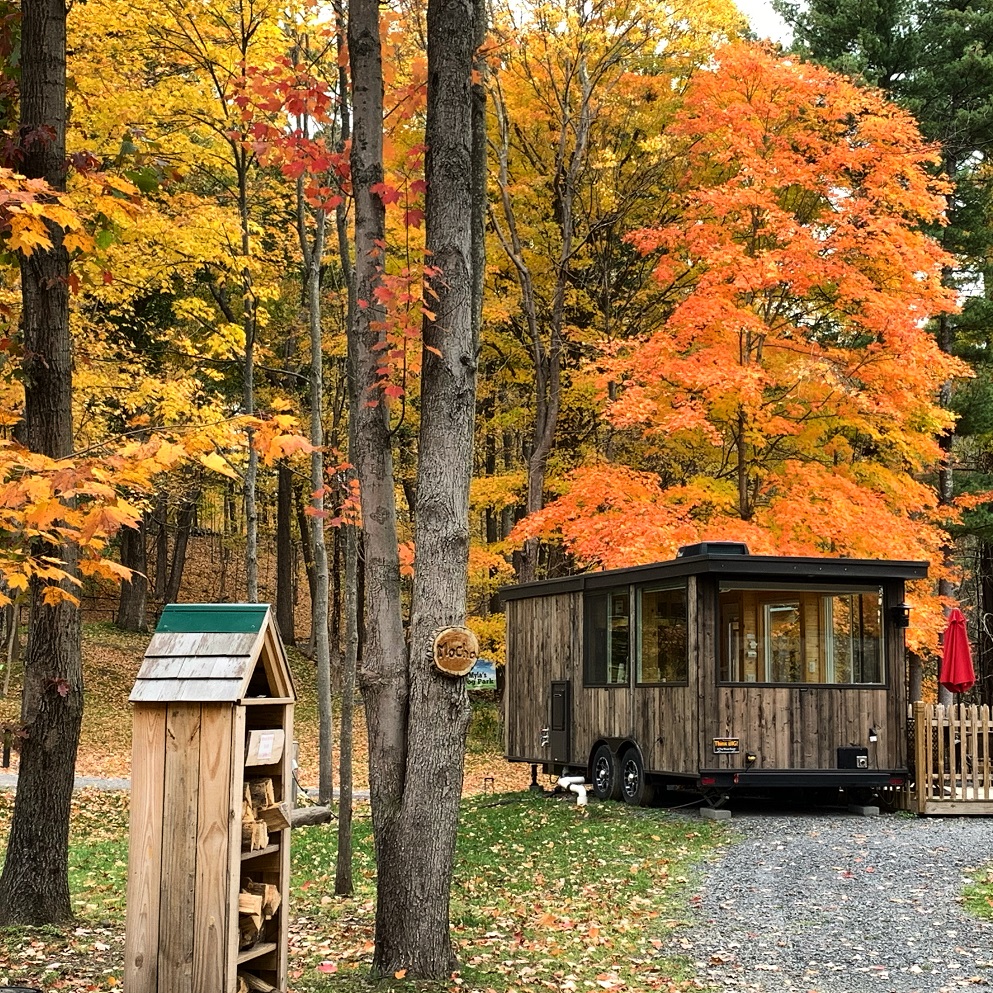 There are romance packages just for the two of you or those that include the happy couple along with friends and family, as more couples are opting for post-pandemic.
A tip: If you are planning a getaway for just the two of you, consider an adult-only resort like The Newly renovated Milliken Creek Inn in Napa Valley, Thompson Playa del Carmen Main House, an Adults-Only resort in Mexico or a Sandals Resort (Beaches is their brand for those with kids-and they do many vow renewals and destination weddings as well.)
Yes, there are COVID-19 protocols with rules changing all the time, especially if you leave the United States. That's why Puerto Rico and resorts in the U.S. Virgin Islands like the historic Buccaneer on St. Croix have been especially popular because you aren't required to show a negative COVID test when returning home, nor do you need a passport.
There typically are thousands of weddings a year at Sandals and Beaches Resorts across the Caribbean where the wedding is free with many packages.
Marsha-Ann Donaldson-Brown, Sandals Resorts International's "Director of Romance", said there is high demand for weddings this fall with couples now planning just a few months out and as far out as two years — with guests and without. She noted there has been an uptick in elopement ceremonies as well as a 50 percent increase in Sandals Resorts signature Retie the Knot vow renewal celebrations compared to 2019 (the resorts best year). This indicates, she said, that "after a year of unprecedented challenges, couples are eager to celebrate their commitment to one another."
Some couples just got tired of postponing their wedding time and again; Others simply wanted a more intimate experience or to avoid putting family at risk.
"We actually never envisioned a destination wedding; we were going more for a traditional wedding. We ended up switching things up due to the rise in COVID cases, and did not want to put our family and friends at risk," explained Eric and Yancy Diaz, from Kissimmee Florida, who got married last June at a Sandals resort in Jamaica.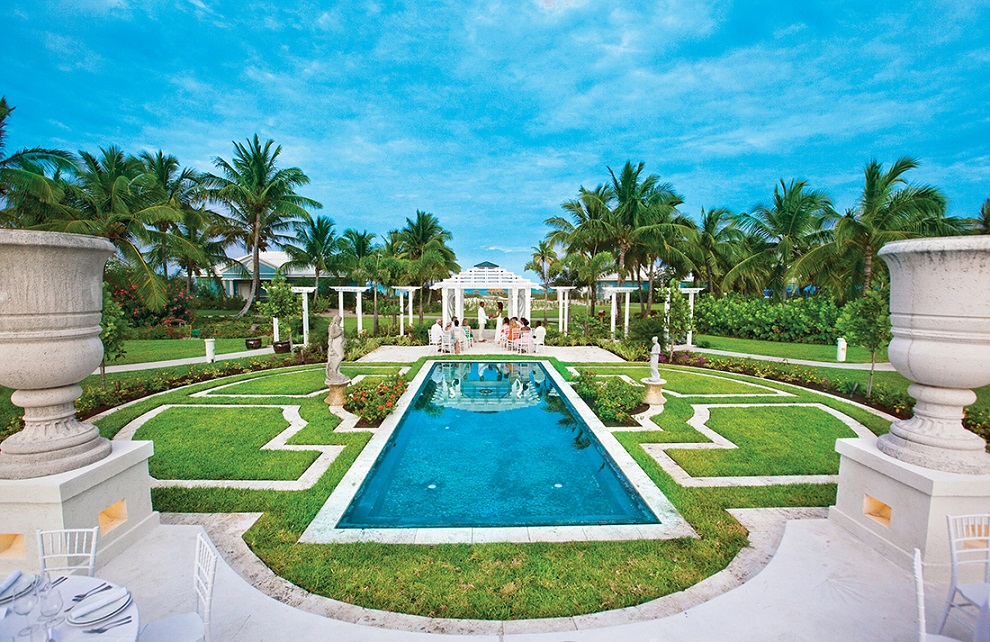 "If we had to do it again with COVID-19 being nonexistent, we would definitely choose a destination wedding all over again. Our overall experience was magical and amazing," they said. "We honestly, could not be more pleased and happy with our choice to elope … a beautiful experience that we were able to experience together, a day to never forget. We were able to take it all in, sharing the emotions/feelings and just truly embrace the moment."
"We were able to focus all our energy on each other," said Amanda Constantin, from Louisiana, who got married at the Sandals Grand St. Lucian a year ago without guests.
We have both been married before, so since this wasn't our first marriage and our families all live away from us and were unable to attend our wedding, we thought a WeddingMoon was the BEST idea ever."
We witnessed that firsthand at the at Sandals Royal Plantation in Ocho Rios with just 74 rooms and suites. The music alerted those of us in the water and on the beach as the bride floated down the dock in her long, white dress to the gazebo.
It was just the bride, the groom, the officiant, and photographer that afternoon, oblivious to those watching from the beach or the water. Sandals Resorts, like others, now offer live streaming for those who can't attend.
"Because one thing we've seen ring true — even louder during the pandemic — is that love conquers all," Donaldson-Brown said." Couples do want to celebrate their love for each other, perhaps more so after the last year they've had."
(For more Taking the Kids, visit www.takingthekids.com and also follow TakingTheKids on Twitter, Facebook and Instagram where Eileen Ogintz welcomes your questions and comments. The Kid's Guide to Philadelphia, the 13th in the kid's guide series, was published in 2020, with The Kid's Guide to Camping coming in 2021.)
©2021 Eileen Ogintz. Distributed by Tribune Content Agency, LLC.