By Karen Saltos, Taking the Kids Correspondent
The Winter ONEderland: A Holiday Experience Above It All at One World Observatory in New York City is open until January 7, 2019. I experienced the journey on December 4, 2018 and highly recommend this magical, multi-media fun event.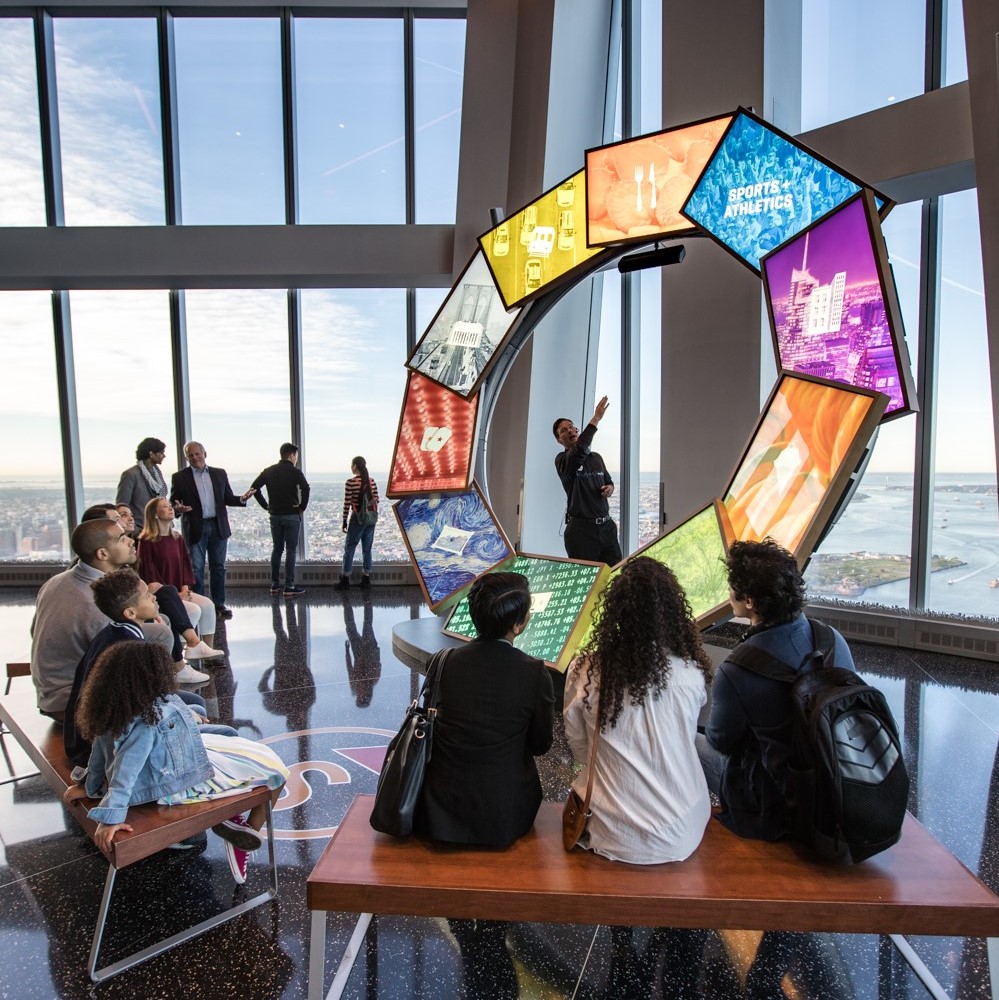 The Snowy Skypod elevators transported my group to the 100th floor in a flash as we viewed snow swirling around and images of the transformation of the New York City over 500 years through the windows.
Once we exited, the rhythms of the city of the Forever Theater greeted us with a first glimpse of the breathtaking New York City Skyline. We entered the Observatory after a short movie and it was a perfect day for taking photographs because it was a clear and sunny.
The Winter ONEderland includes the following:
City Pulse: Ask an Expert
One World of Wonders with the mascot Ollie the Owl
A Glacier Cave
A Giant Snow Globe
Santa's Sleigh
Panoramic views of the five boroughs
Restaurant and gift shop
You can reserve a time for your kids to visit with Santa and professional photographers capture the moment. The ONE Dine 101st floor restaurant offers seasonally inspired dishes in a space with the Observatory's spectacular views. You need a reservation and can make one 30 days prior to your requested date.
I enjoyed wandering around, taking pictures and chatting with the Guides. To enhance your visit, take advantage of new ticket packages. More information is here.