By Eileen Ogintz
We're nearly at the end of the road—literally.
The Hanalei Colony Resort on Kauai's pristine North Shore is past the quirky town of Hanalei with its mix of surf shops, shave ice stands, galleries and restaurants like Bar Arcuda that require restaurants several months in advance, past one-lane bridges. The literal end of the road is just a few miles past here, famous not only for the Napali Coast but for hiking in world-famous Na Pali Coast State Wilderness Park.
I came upon this 52-unit resort more than a decade ago when my daughters were hiking one day, and I've always wanted to return. It is one of Hawaii's most beautiful spots, and that's not an understatement!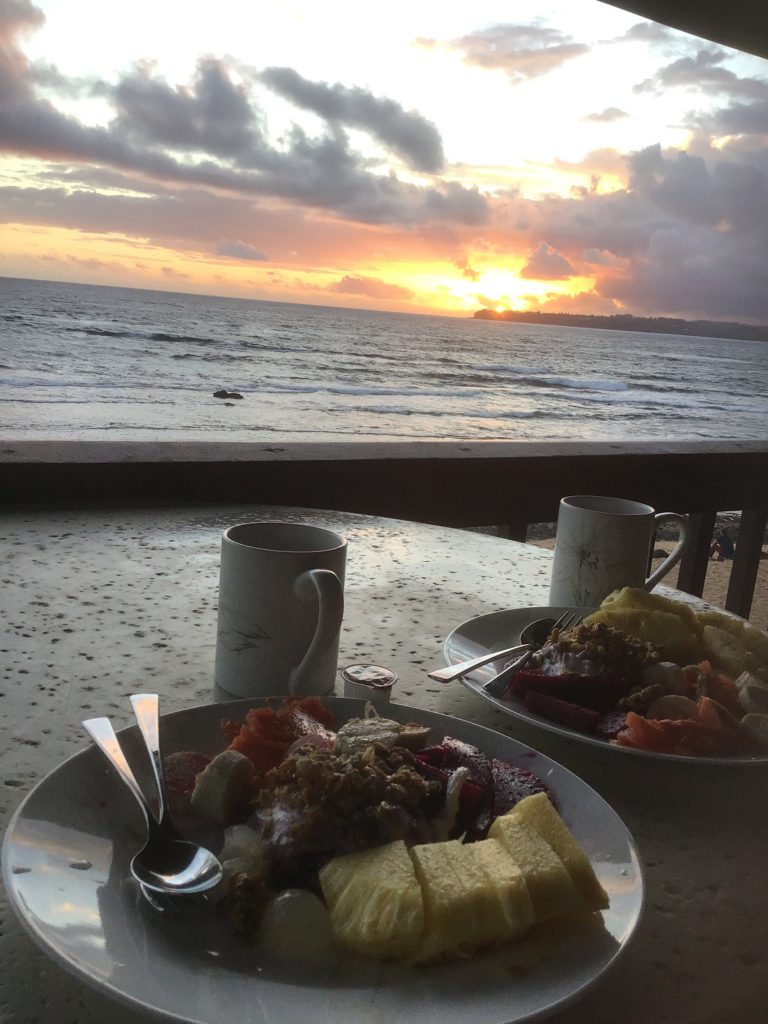 As I write this, I'm looking over the crashing surf, the wind blowing. No beach chairs or umbrellas here. It is as unspoiled as it gets., the only oceanfront resort to the Kalalau Trail at Ke'e Beach which is the North Shore's end of the road.
There is no AC (we don't need it) no TV or phones. Our unit has two comfortable rooms and bathrooms with sliding doors for privacy, a cozy living area and deck overlooking the ocean and a compact kitchen. All we need!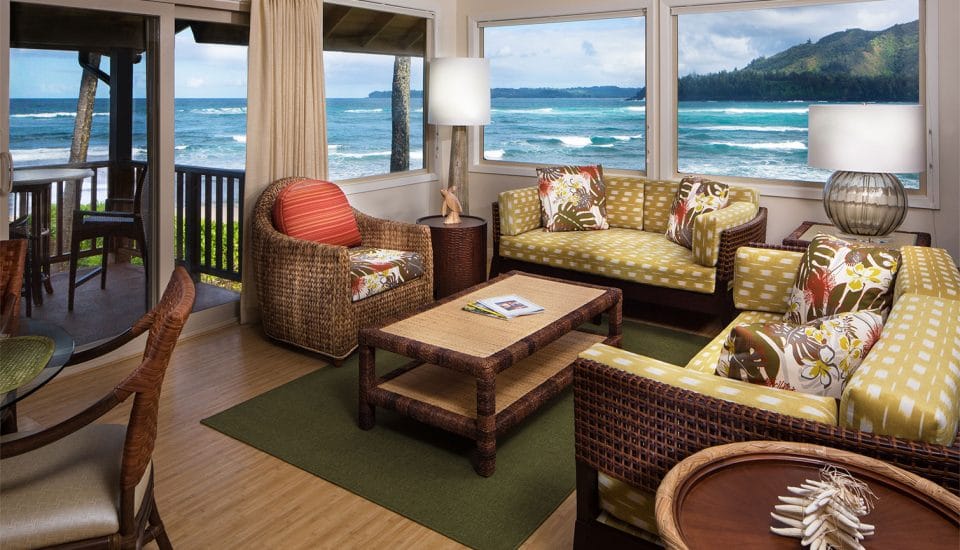 But as is typically the case with travel these days, our trip didn't start off as planned. We were supposed to meet old friends from Texas at the airport in Lihue; their flight was delayed causing them to miss their connection and having to overnight in Phoenix. The car rental was in their name. (Note to self: Make sure one person in each traveling group is on the car reservation.) After a fruitless hour trying to get the car, we opted for an UBER ($100) to bring us the 40+ miles (an hour's drive) to the resort. Our driver said he wasn't able to stop for us to pick up some groceries on the way and the resort restaurant was closed. We snacked on what was left from our flight snacks. (Another tip: When you can arrange to have a resort stock your kitchen, it's worth the price.)
Luckily, they left us some local fruit- pineapple, passion fruit and papaya, local granola, chips and macadamia nuts, which we feasted on at breakfast. And we can take a shuttle the five miles or so into Hanalei. Instead, after a swim in the resort's newly renovated pool, surrounded by a beautiful tropical garden, my husband opts to take a walk down the road to where he's been told there is a store selling BBQ sandwiches.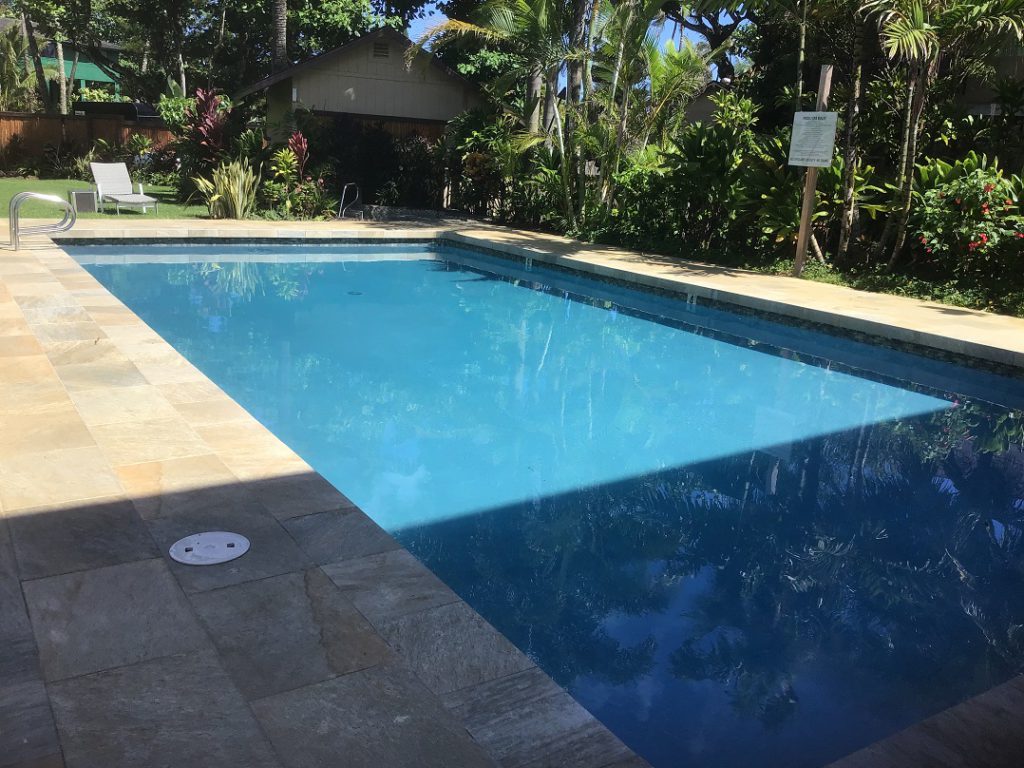 "This is really a place for those who like to do for themselves," said Sue Grinnell, here with her husband, daughter, and eight-year-old grandson from Olympia, WA. Jalen,8, has been having a blast hunting for crabs, exploring tidepools, the koi pond and the turtles in the creek. He's also become a big fan of shave ice, especially raspberry and vanilla. For the uninitiated, Shave Ice is a Hawaiian treat where different flavored syrups are drizzled over ice chips all served up in a paper cone.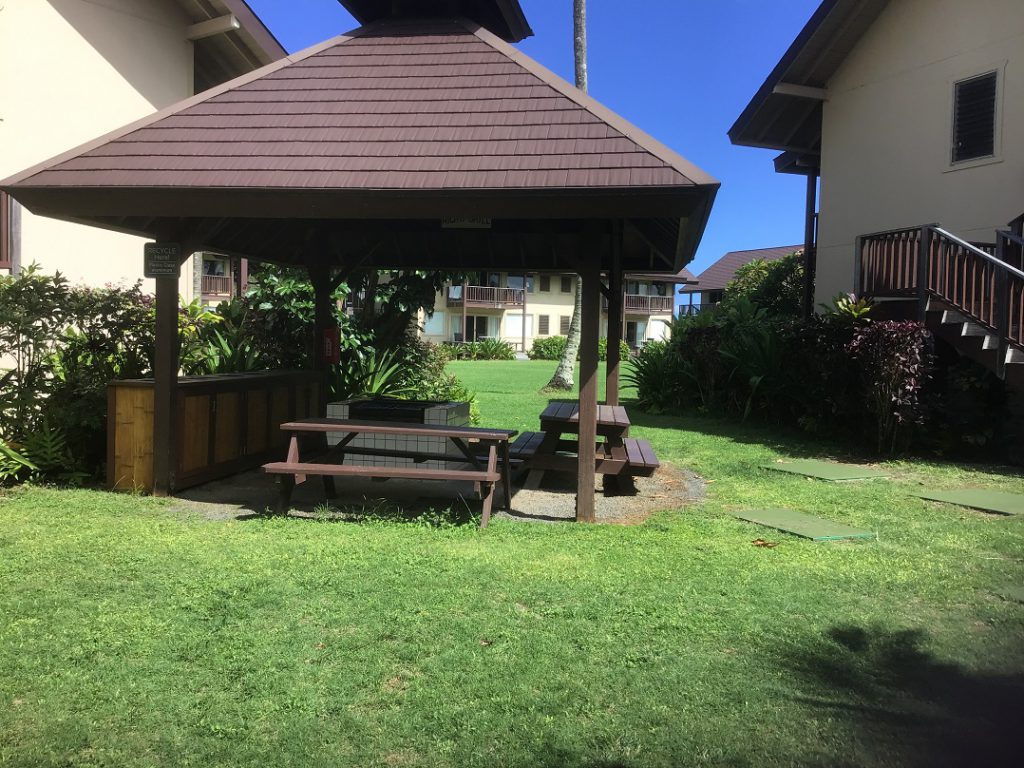 Just like all of us, Hanalei Colony Resort has survived its share of challenges. In April 2018, historic flooding devastated Kauai and the resort pivoted to a multi-faceted emergency community center, setting up an emergency medical center, housing National Guard, First Responders and Rescue Services. It housed a volunteer organization assisting those who needed to rebuild and became a satellite city hall where residents could access community services. The Kauai Humane Society offered free pet food and services from here and the on-site restaurant provided free meals to locals. There were even temporary classrooms here.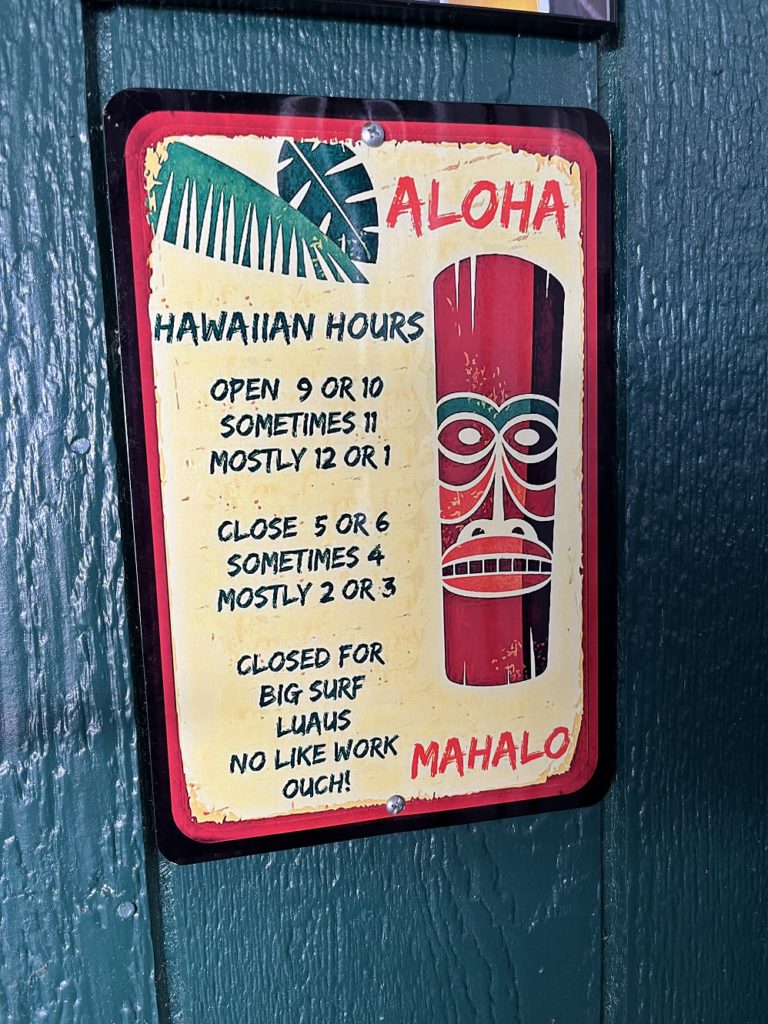 The resort finally reopened in December 2019 only to be closed again in March 2020 because of the COVID-19 epidemic, not reopening until mid-October 2020.
Wow! What a saga. I'm so glad to be here at the end of the road. Sadly, my recent knee replacement is keeping me from hiking. Bbut there is more than enough to do — our pick of beaches, including Lumahai'I Beach where Mitzi Gaynor famously sang she would "wash that man out of her hair." Many films were shot here, including The Descendants with George Clooney, Jurassic Park II, and Pirates of the Caribbean. This is also the setting for Lilo & Stitch. There's plenty of golf, kayaking, surfing and birding, particularly at the Kilauea Point National Wildlife Refuge and lots of good eats.
In fact, to encourage guests to eat local, Hanalei Colony Resort has introduced a $100 grocery credit that encourages travelers to be a force for good. Guests who stay four nights receive an upcycled farmer's market tote bag with a guide to Kauai's local farms, markets, and roadside stands (locally known as "sunshine markets.) The credit is applied at check out with valid food grocery receipts. Another fall special: 15 per cent off the best available rates.
Ideal for those who are happier looking out at the ocean than seeking a lot of nightlife.