By Eileen Ogintz
DISCOVERY BAY, Jamaica — We can't help but be a little sad.
We have to leave this bit of paradise tomorrow. I'm here with my three oldest girlfriends from grade school—it is our annual mom's getaway.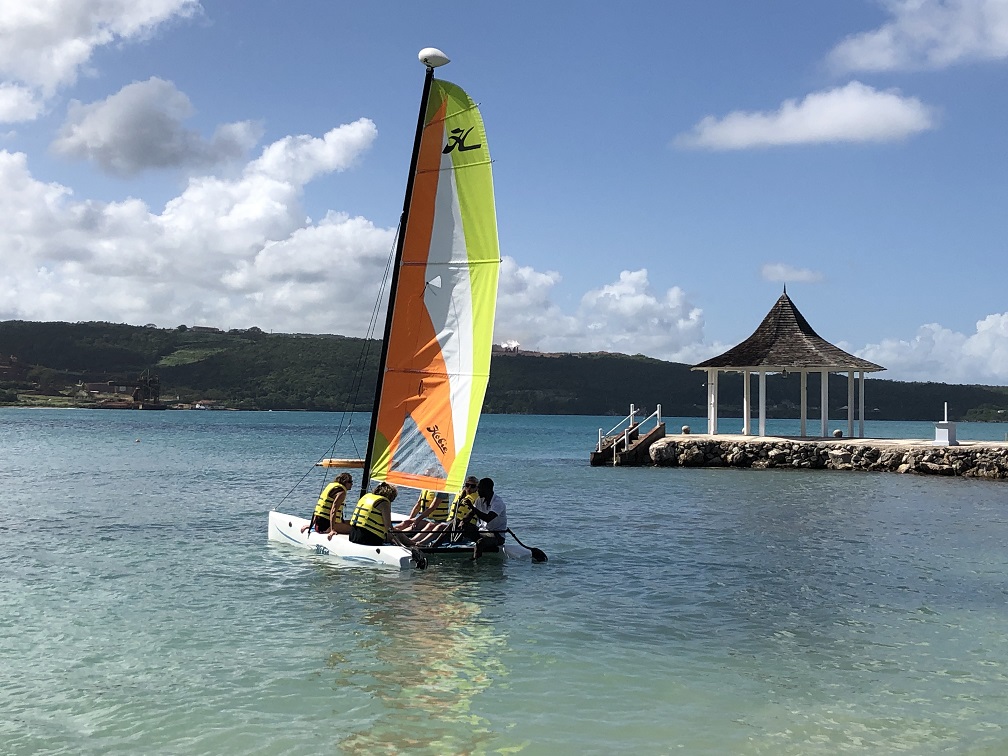 And this time we have really lucked out—an invitation to stay in Sundown, a five-bedroom villa owned by Gordon "Butch" Stewart, chairman of Sandals Resorts International. Sundown is one of three villas rented through YourJamaicanVillas.com.
Villa rentals here and elsewhere in the Caribbean have become increasingly popular for extended families looking to get away together. The difference from other popular shared accommodations: A staff to see to your every need—and whim.
"I want our guests to take away how friendly everyone here is and our sunshine—I wish you could take our sunshine," says Veronica Hall, who has been the housekeeper here for 17 years.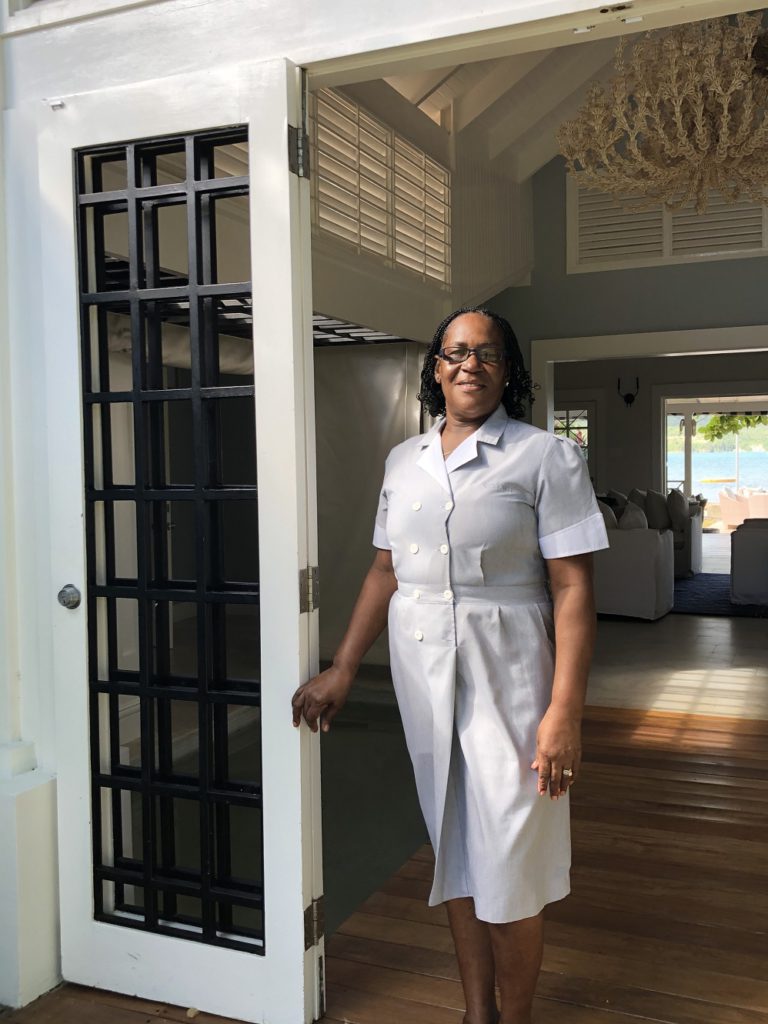 Does she prefer working here to a hotel? Absolutely, she says, because she can interact with the guests, sharing Jamaican culture.
Often at a hotel, especially a large one, guests may have a different person each day serving their drink and foods, cleaning their rooms.
Here we talk to our butler Kyle Dela Cruz about why he and his girlfriend opted to come from the Philippines to work here. "For the opportunity," he explains, adding the two are really enjoying exploring Jamaica together.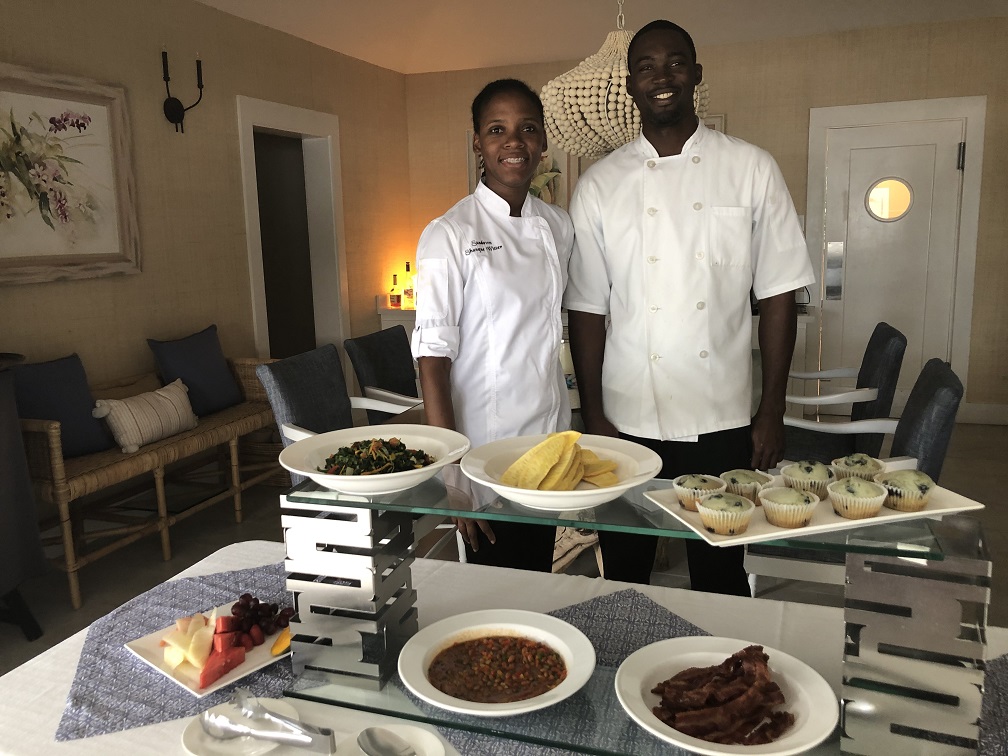 Hamantro Mitchell, our other butler, shows us pictures of his three adorable kids and gives us a lesson in making towel animals. He can make more than 100, he says, having learned from YouTube.
And Chef Shanque Witter, trained at the Culinary Institute of America, serves up native dishes like Ackee and Salt Fish, Jamaica's national dish traditionally served for breakfast, roasted breadfruit (kind of bland, we thought) and Bammy, the traditional Jamaican cassava flatbread descended from the simple flatbread eaten by the Arawaks, Jamaica's original inhabitants.
She mixes it up serving tacos and quesadillas one day for lunch; Chicken parmesan and shrimp for dinner, and a first-rate Asian feast curried beef, chicken and shrimp as well as sushi rolls..
Assistant Chef Sheldon Lawrence will take us out in the Hobie Cat sailing now that the water is less choppy—and maybe even snorkeling at the reef just off shore.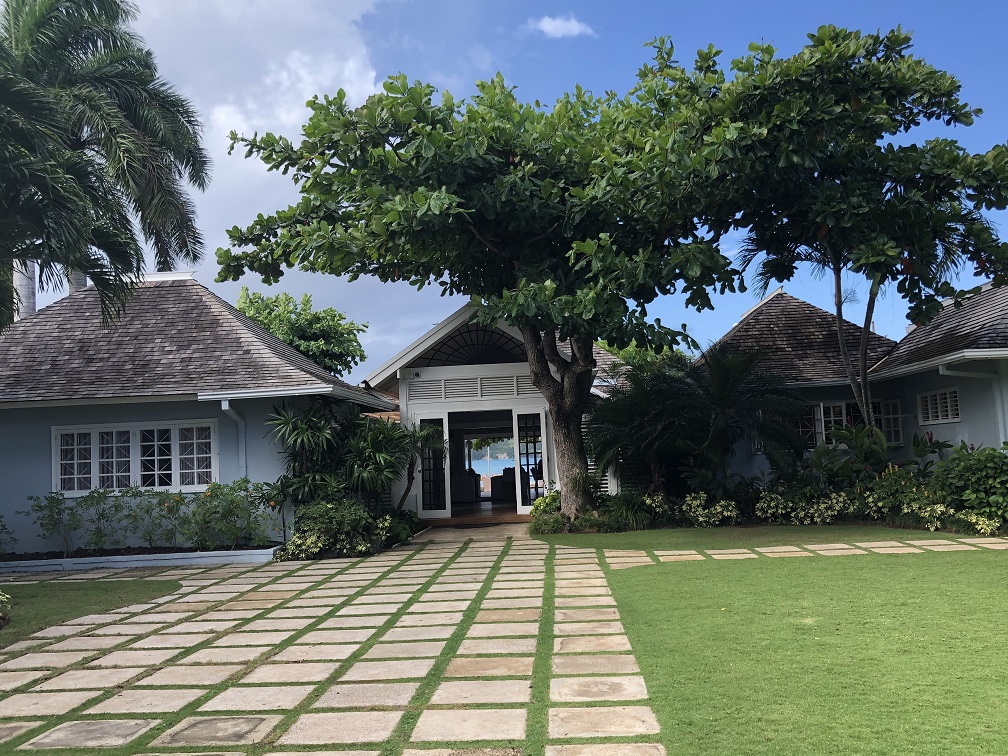 The weather has not been the best–rain, clouds, winds, but the advantage of a villa is that we simply move inside when it starts raining , where we can read on the covered porch, play a game or watch a movie.
No one has to do dishes or laundry, plan meals, go to a grocery store. For friends who only can get together like this once a year, there is nothing better. No one has to dress for dinner or even put on makeup.
"The only thing you don't take home," says Veronica Hall, "is disappointment."
Absolutely.