By Eileen Ogintz
The United flight was packed, including with many kids and infants—not surprising that we were headed from Denver to Orlando in late April. United, like other airlines, is adding flights as demand grows for summer travel. It was my first flight in 13 months – the last one was this same route right before the COVID-19 pandemic was declared and travel virtually shut down completely.
"As leisure travel continues to return this summer, we are adding more flights to our June schedule to national parks, Alaska, Hawaii, Florida and other popular destinations," said Ankit Gupta, vice president of domestic planning and scheduling at United.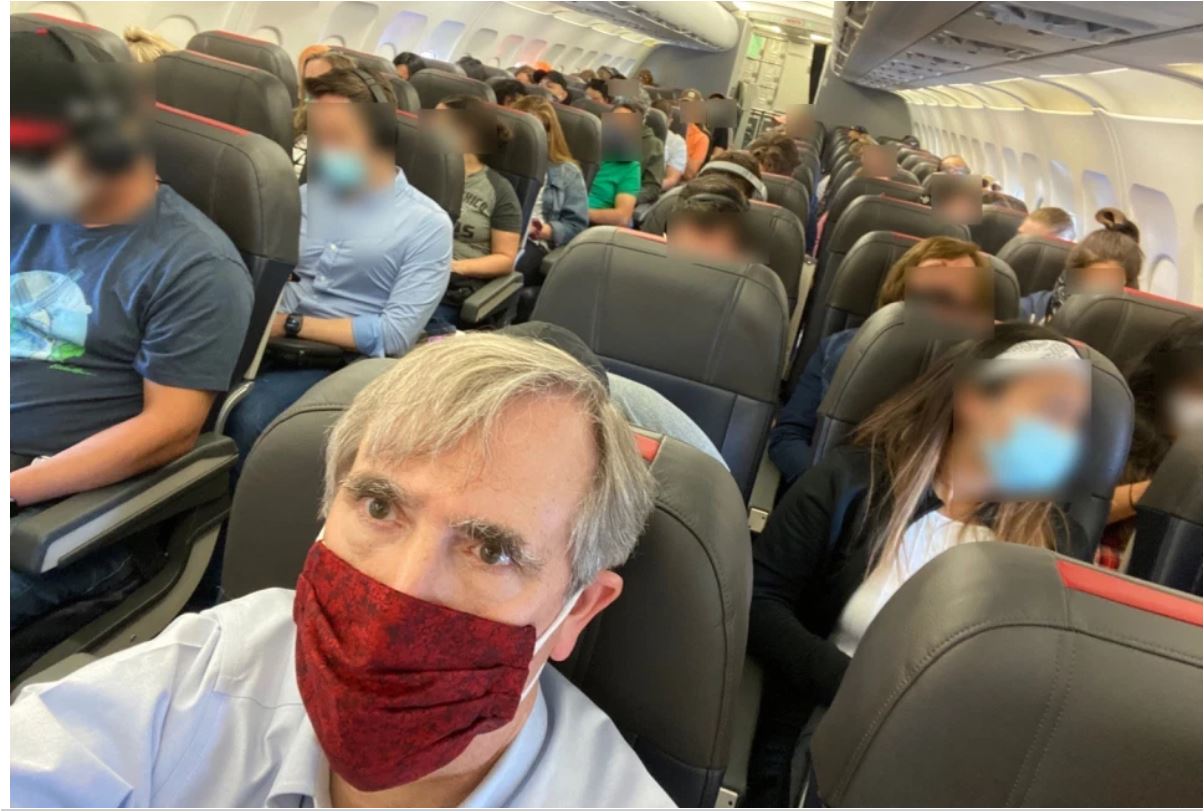 And this despite the CDC reporting if middle seats are left unoccupied, there is significantly less risk of getting COVID. At the same time, children under 16 aren't eligible yet to be vaccinated and public health officials note that flying can be a risk.
"The virus can still spread among those who haven't vaccinated, including children," said Dr. Mercedes Carnethon, an epidemiologist and vice chair of the Department of Preventive Medicine at the Northwestern University Feinberg School of Medicine. For that reason, Dr. Carnethon said she wouldn't recommend flying with young children yet. "There isn't a large enough portion of the population vaccinated and contraction rates are going up. It's not a risk worth taking based on my calculations. The risk of younger children becoming severely ill is small but is it a risk worth taking?"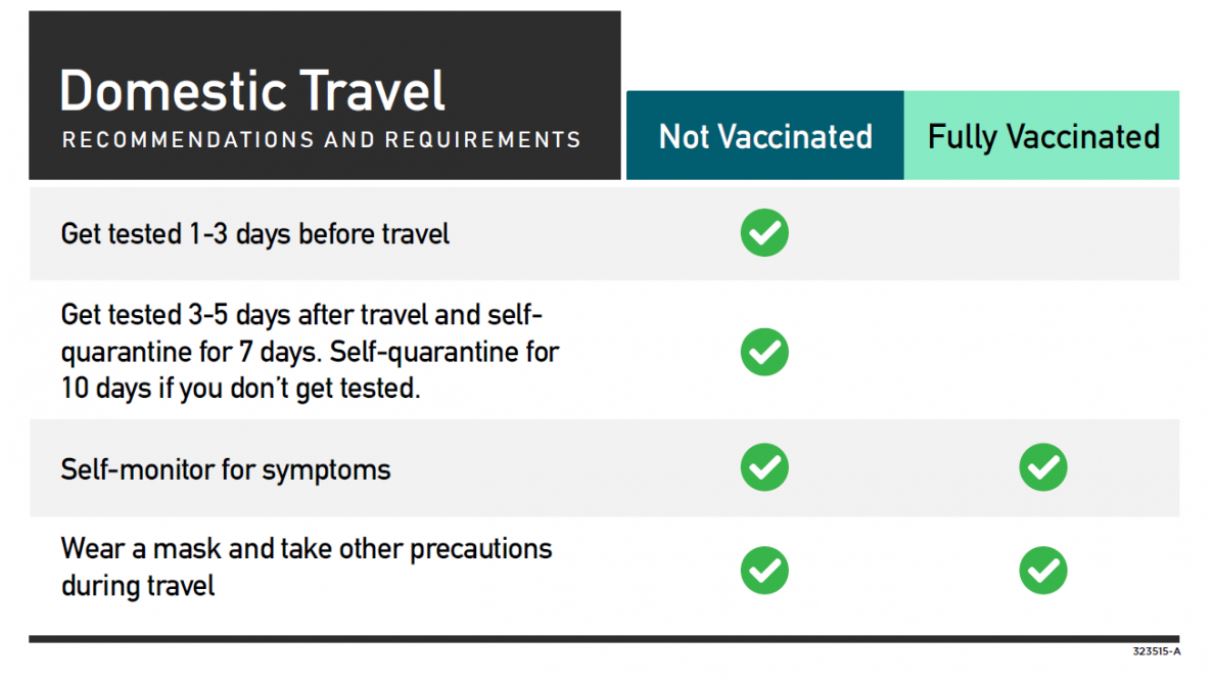 For families desperate to get out of town after a difficult year, the answer is yes. Cee Fisher, celebrating her daughter Ryah's sixth birthday at Walt Disney World, noted that both she and Ryah took a COVID test before the trip from Maryland and would take another afterward, a requirement for her job and Ryah's school. "I wasn't really nervous," she said, of their flight.
Detroit attorney Norman Dotson joked that he was armed with a sprayer and hand sanitizer, flying with his three preschoolers to Orlando. But just in case, the girls will stay away from their grandparents when they get home, he said.
Amanda Tipps noted that her one-year-old already had COVID, catching it from her grandmother who is a nurse, and her two older boys are good about wearing their masks. "We haven't been anywhere in a year," she said, explaining they were celebrating birthdays, and opted to travel to Walt Disney World from Dallas now rather than fall while stringent health and safety protocols are still in place.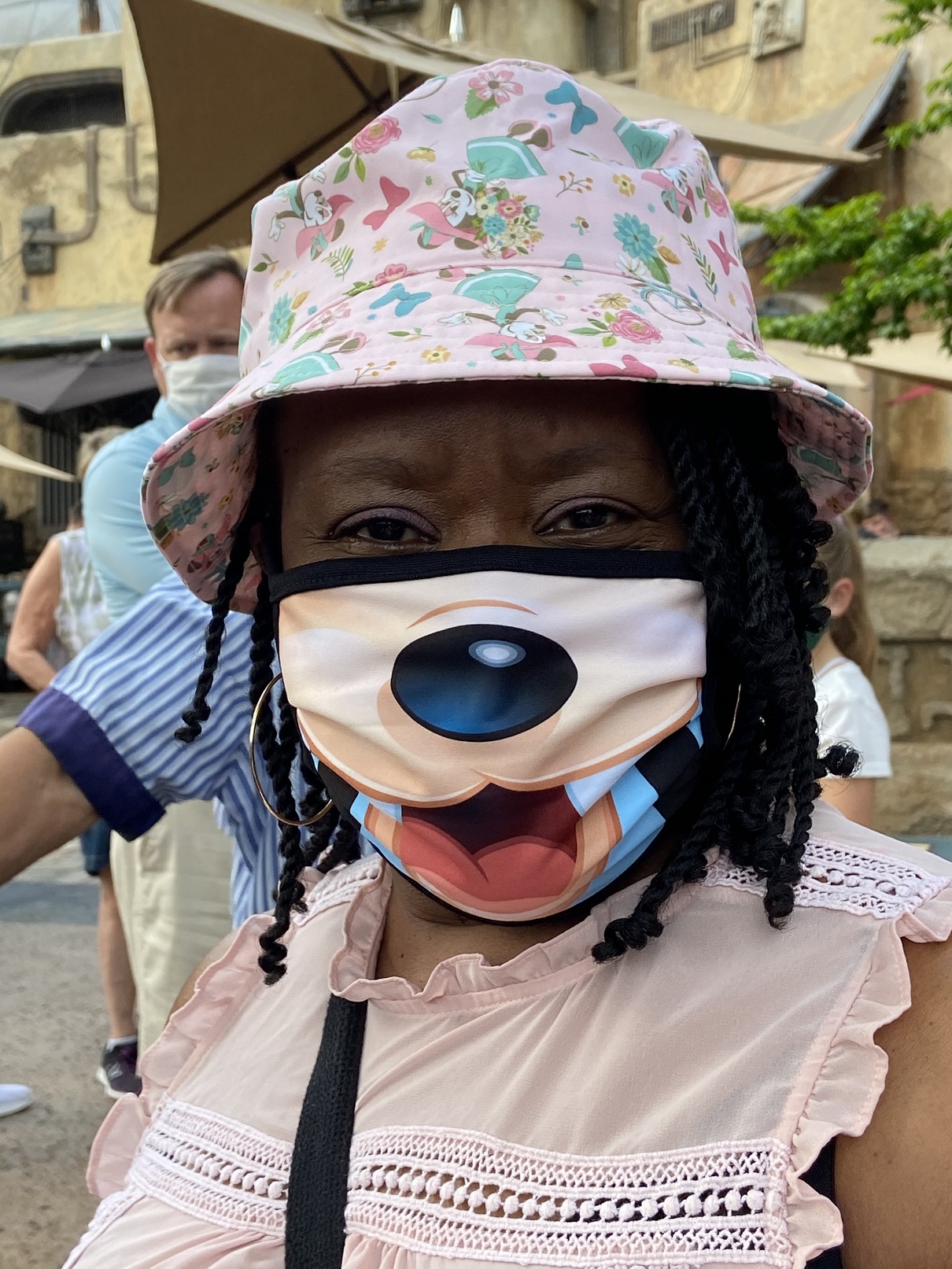 Certainly, flying is different – as is the airport experience with masks required.
United, like other airlines, stresses all that it has done to make flying safer—partnering with Clorox and experts at the Cleveland Clinic. Air filtration systems also help to prevent spread, according to research from the U.S. Department of Defense.
Health and mask requirements can be found in detail on our "Ready-to-fly checklist," which must be filled out at check-in. "All customers must comply with our health requirements, and all customers age 2 and older must comply with the federal face mask law," United says. "Refusing to wear a face mask in the airport or on board is a federal offense which may result in a fine of up to $35,000. Additionally, you'll be refused transport and could lose your travel privileges on United."
You are given a handwipe when you board—presumably to wipe down your tray table. A small plastic sack is handed out with pretzels, a cookie and small water bottle. Later the flight attendants came around with coffee and soft drinks, but no alcohol. And the flight attendants reminded us several times to keep masks on.
We deplaned by row, presumably so that the gangway would be less crowded. That was especially ironic as the light rail shuttles from the gate to the terminal at Denver International Airport were packed as tightly as a New York City subway (used to be) at rush hour.
"So much for social distancing," more than one traveler commented.