By Eileen Ogintz
CLARK, Colorado — No whining… no tears… no tantrums.
"This is one place everyone can be happy," says Alex Hoffman.
"We never get bored," adds his wife Peg. And that includes their two kids Mazie,10, and Luke, 8.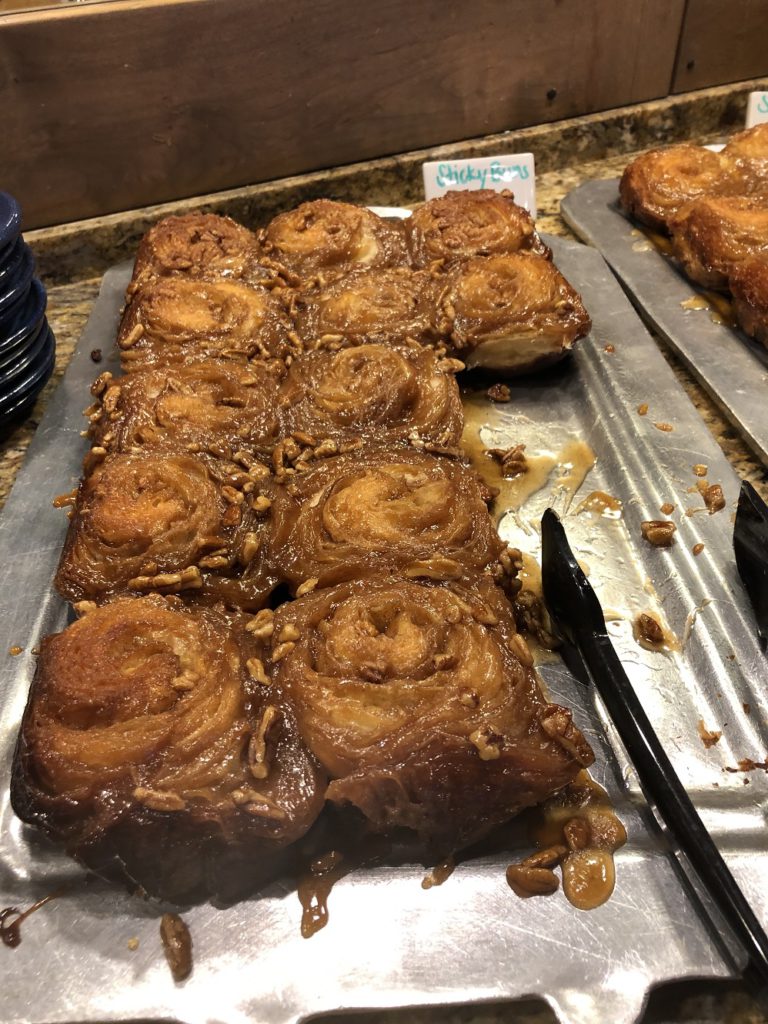 Welcome to Vista Verde Ranch near the tiny Colorado town of Clark and about a 40-minute drive from Steamboat Springs-and a world away from the busy ski town where you have to jockey on the slopes for a place to sit at lunch time.
Vista Verde, owned by a Chicago family, can host just 52 guests in 15 well-appointed cabins complete with hot tubs on the porch and three lodge rooms. The working ranch—there's a herd of 100 horses—is spread out on 540 acres at the edge of national forest.
"You don't have to think here," said Brent Field, here with his wife Danielle and daughter Adelyn, 6, for a fourth stay with the kindergartner.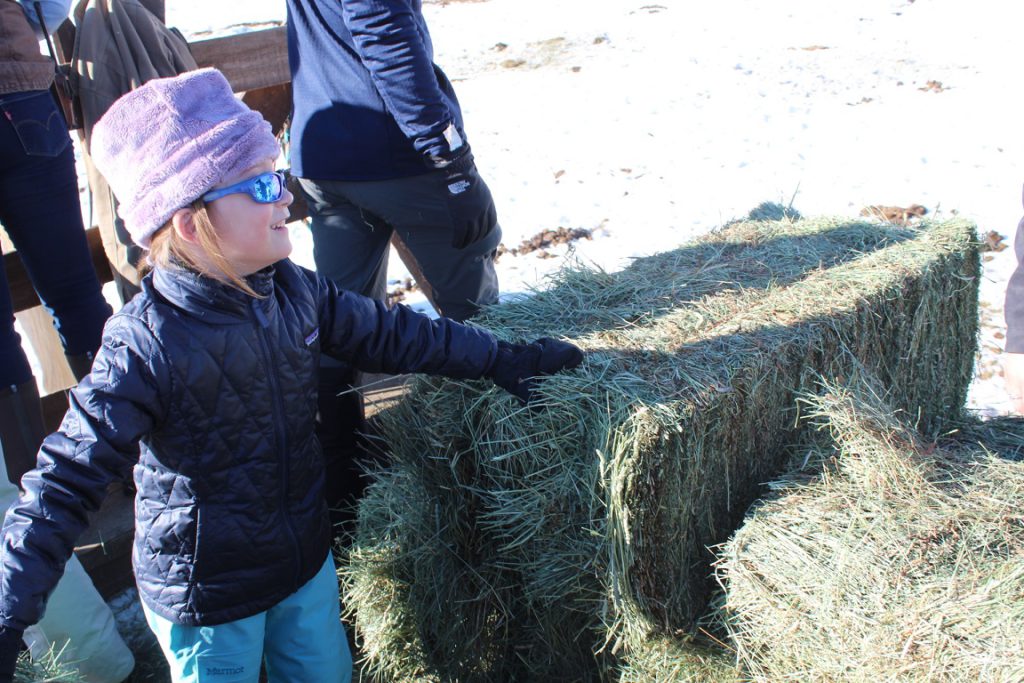 "You turn off your brain and just be guided," said Peg Field, whose family also has been coming for years and will be returning with extended family in June and again at the Christmas holidays.
Your biggest decision is what you feel like doing—honing your horseback skills in the indoor arena, learning to classic Nordic ski, back country ski, or snowshoe. You might have to decide what you want for breakfast- an omelet or pancakes…or which kind of pasta sauce you want at the Italian lunch buffet—alfredo, seafood, marinara with meatballs… chicken cacciatore….
In the summer, families come for a week; in the winter a long weekend if they don't have a week. Right now, there are only three kids here but the kids' program (for ages 6-12) runs just the same. There was a ranch photography scavenger hunt this morning followed by a tubing party this afternoon and kids-dinner and movie night. Tomorrow the kids will make snow graffiti and sculptures and in the afternoon, ride in the indoor arena. Sunday they will go on a snowshoe adventure complete with snow treats… they even get to go ice fishing.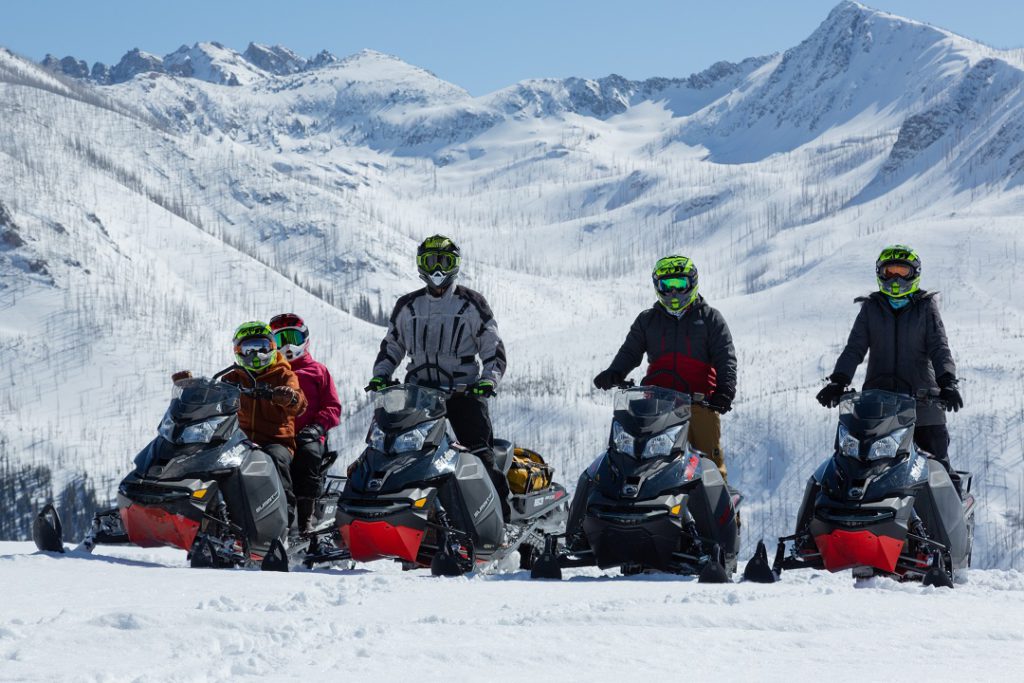 "This is one place we can come that everyone gets to do what they want and still all be together as a family," said Alex Hoffman, whose family is from North Carolina.
That the Wi-Fi isn't particularly good is a plus. "It's a good excuse," to put aside work, he said.
I like that the ranch is all inclusive so you can relax and try any activities you like—all of the equipment is complimentary, even back packs or belly packs for water bottles. Wine and beer are part of the package too. You can take a class to improve your ski technique, or an intro to back country skiing. There are trail rides on plowed paths (as much as three feet of snow on the sides) every afternoon, wine and bear tasting sessions, yoga, a cooking class and the kids' favorite—the chance to go out on a horse-drawn sleigh to help feed the horses.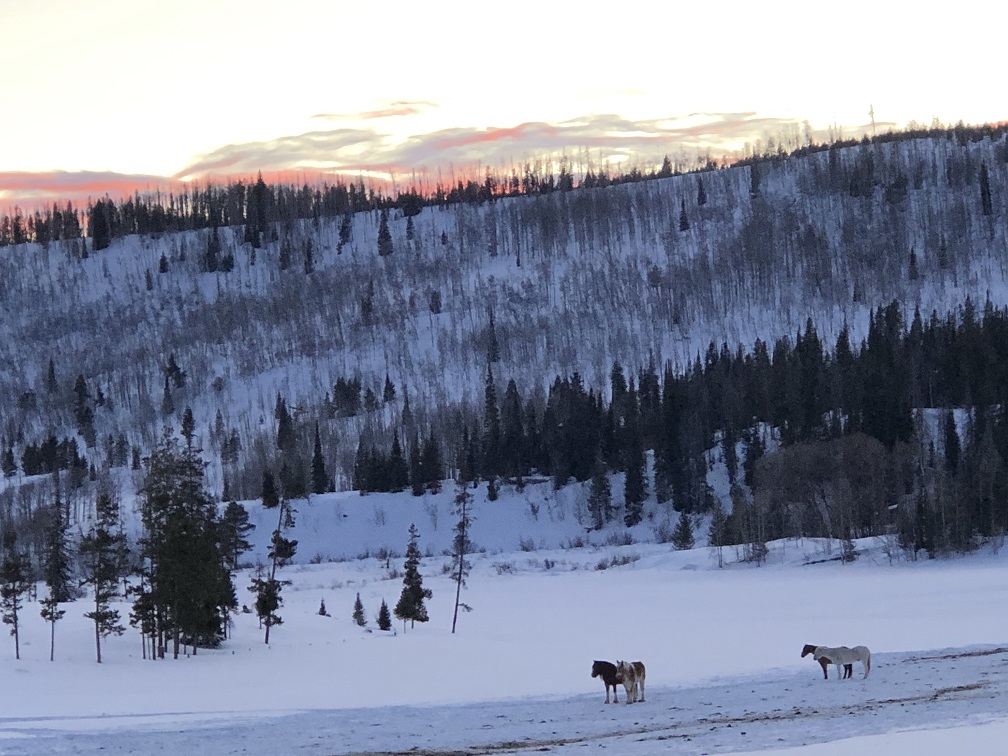 Weddings are held here and in my family's case, an "official," engagement as my son had to wait till he and his fiancé saw me—the live on the East Coast and us in Denver—to get an antique family ring.
We went snowmobiling this morning on a 28-mile loop in the Routt National Forest that stretches to central Wyoming and includes portions of several mountain ranges. The couple posed in the deep snow—snowmobile helmets on—and later, on horseback.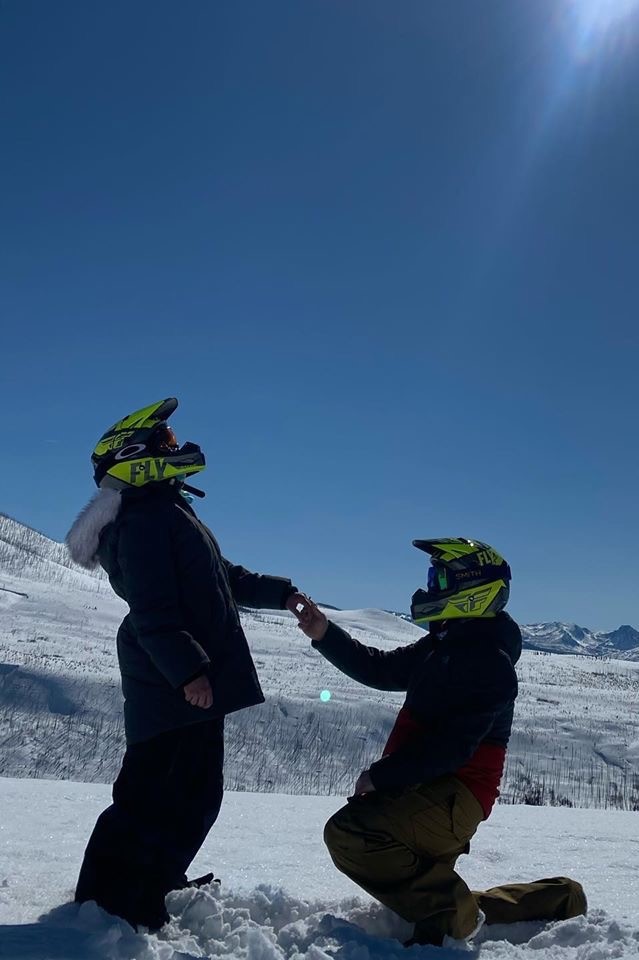 And no one in my family is complaining either—rare on any family trip.