These days, some backpacks are much more than just a tote on your back. Take the new line of "shuttle pod" backpacks from Paxis.
Available in a variety of sizes and color schemes, these Paxis backpacks are great for outdoors photographers, hunters, fishing enthusiasts… you name it.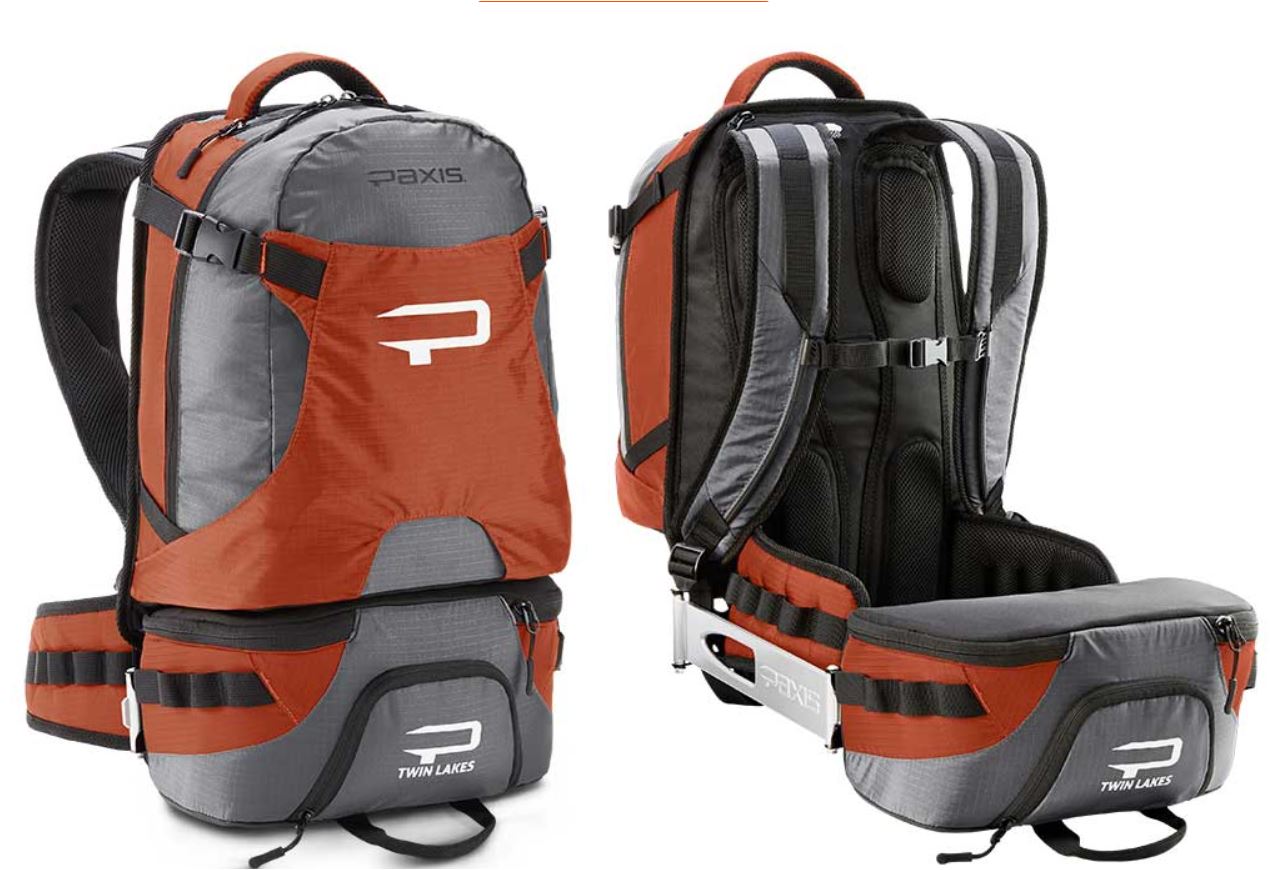 I especially like the "Twin Lakes" model to tote my camera gear into the back country. One of the problems with lugging cameras and lenses is quickly reaching them before that bald eagle flies off, along with your opportunity for a money shot. No more stopping to take off the backpack and grab the gear. With one quick tug on the handle near my right hip, the lower pod swings out and around with my camera right in front of me.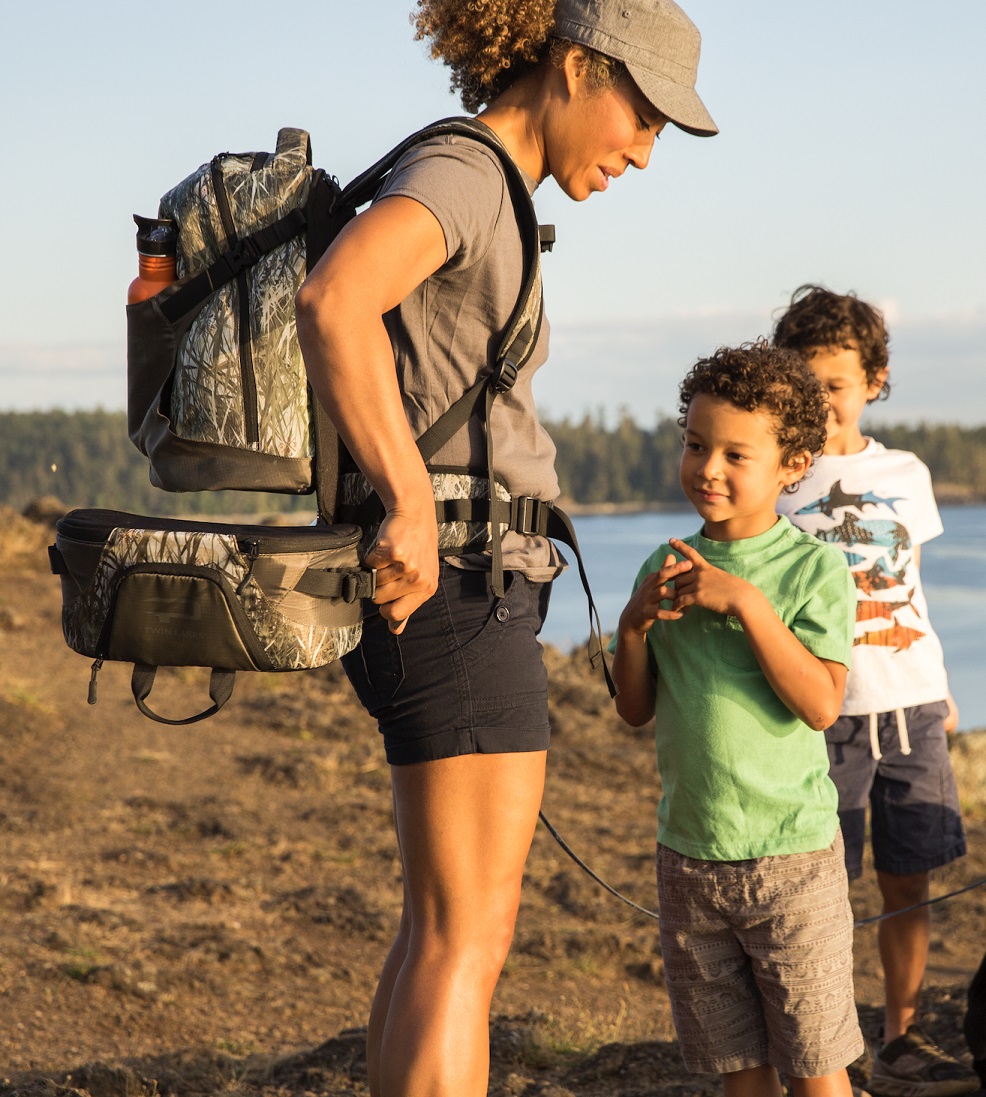 An added benefit no camera swinging and bouncing around my neck on a backcountry hike.
Paxis backpacks retail at $199.