By Eileen Ogintz
BAR HARBOR, Maine (Days 4-5) — What luck!
The fog was ticker than pea soup when we anchored but when we stepped off the Norwegian Gem in Bar Harbor, ME the sky was blue and the sun shining—no better time to go wish Acadia National Park Happy Birthday.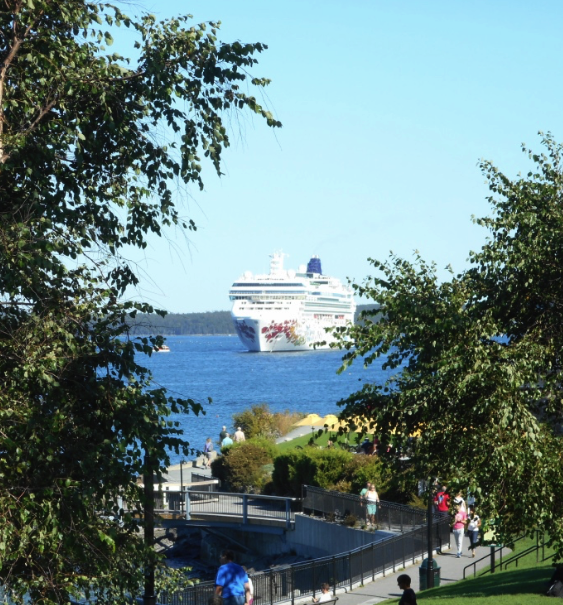 Acadia, which is the eastern-most point in this country and has the bragging rights for the sun coming up first, is also celebrating its centennial this year. In fact, it became a national monument a month before the National Park Service was created. It is the oldest national park east of the Mississippi River
A fun fact: This was first known as Lafayette National Park in 1919, named for the French military commander who was one of George Washington's close advisors. But when the opportunity came for some additional land to be added to the park, the owners decreed they would only give the land if it wasn't named for a Frenchman. Thus the name was changed in 1929 to Acadia.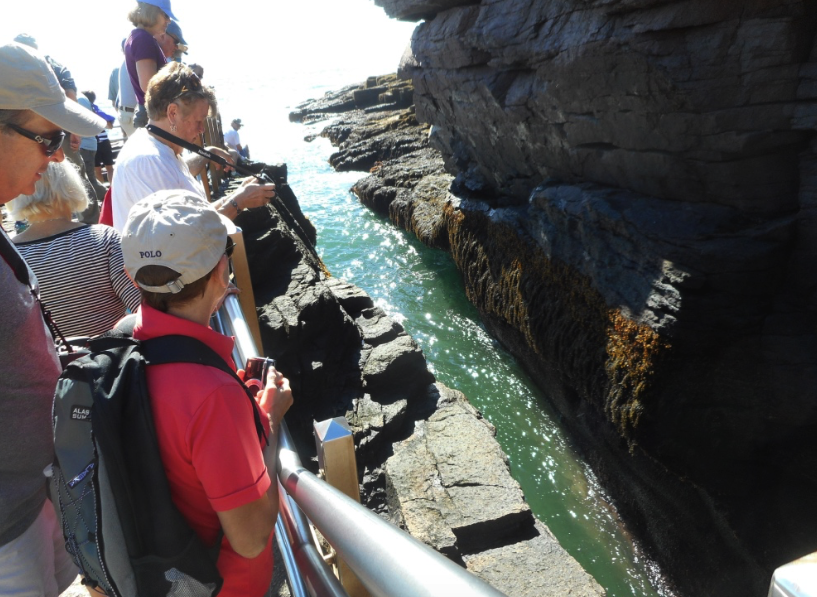 Today, this beautiful spot which covers much of Mount Desert Island about 15 minutes via free shuttle from the quaint waterfront town of Bar Harbor (population 4,820) is one of the 10 most visited national parks in the country.
Fall is a particularly good time to visit—no mosquitos! Fewer crowds! No humidity!
You can hike (the hardiest to the top of Cadillac Mountain—1,530-feet up; those who can handle scrambling over rocks up Gorham Mountain for the views, tide pooling or looking for sea life at Otter Cliff, where people perch on the rocks in the sunshine. If you are tide pooling, just be mindful of the changing tides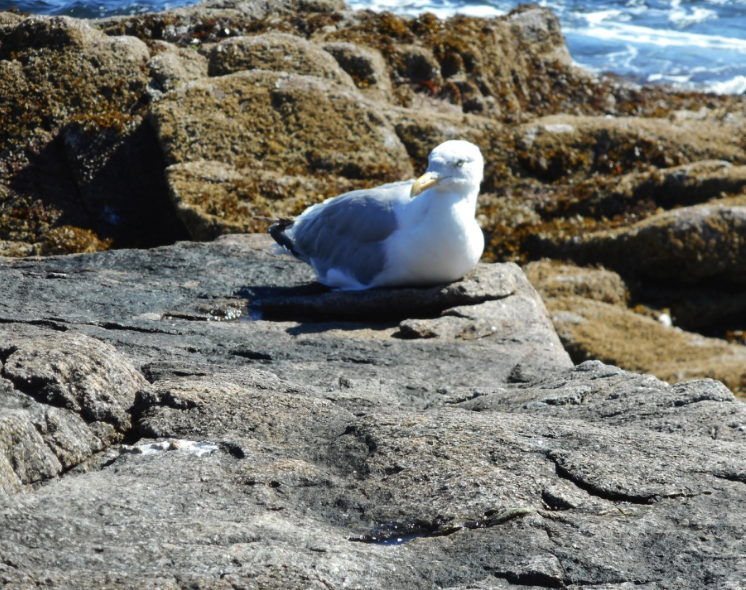 If you have a fourth grader, check out the www.everykidinapark.com program, which guarantees fourth graders and their families free admission to all national parks.
The force of glaciers more than two million years ago carved out many of the park's spectacular features including Jordan and Long ponds, Echo and Eagle lakes and Somes Sound.
Ancient native peoples made there homes here thousands of years ago, long before Giovanni de Verrazano arrived – he is said to have given the area the name L'Acadie. At the beginning of the 17th Century, Samuel de Champlain arrived. By the mid 19th Century, tourists found their way here—sportsmen, artists, journalists, followed by America's most socially prominent families including the Rockefellers. John D. Rockefeller Jr. not only donated more than 10,000 acres of land but was responsible for Acadia's 45 miles of carriage roads that wind through the park. Today, they are enjoyed by those on bicycles, horseback or on foot, and during the winter, cross-country skiers. Rockefeller was worried about the park being overrun by automobiles in the early 20th Century and thus designed 16-foot wide roads connected by a series of 17 stone and granite bridges.
Today, everyone thinks Mount Desert Island resembles a lobster claw. Check out Sand Beach, the park's only sand beach on the ocean, and Thunder Hole where if you time it right, wind-driven tides sweep into the narrow channel, and escape with a huge roar. We loved Otter Cliffs nearby—100-foot high pink granite boulders rising out of the water.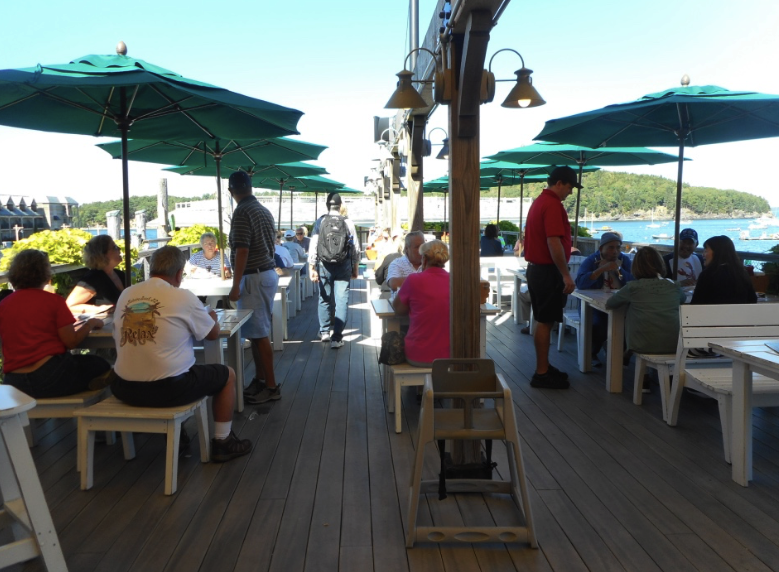 Of course you can't come to Acadia without spending some time in Bar Harbor, whether shopping for a tee shirt or Moose Christmas tree ornament, blueberry jam… or having lobsters.
The biggest restaurant in town right on the waterfront, Stewman's Lobster Pound, has been serving up fried local fish baskets, lobster rolls, chowder, lobsters and blueberry pie. Fantastic! No wonder the place was packed! No need to feel guilty either—three and a half ounces of lobster is only 96 calories (without the butter, of course). But let's not discuss the calories in the scrumptious baskets with fried shrimp, scallops, haddock and fries!
Yesterday, we had an entirely different experience in St. John, New Brunswick, Canada where we took in the Bay of Fundy with the highest tides in the world—the average is 27 feet! We hiked in the mist in Irving Nature Park (loved the "children's forest with playground and mazes!) Had we not run out of time, we would have gone kayaking on the St. John River.
Fun Fact: The Bay of Fundy's highest tides in the world rush up and over the Saint John River, actually reversing the river's course for nearly 50 miles twice each day.
In each port there is kayaking, hiking, whale watching, zip lining—too much to do in one day.
That's certainly true in Bar Harbor and at Acadia National Park. I can't wait to return for another hike—and next time, I'll remember my hiking poles!