By Christopher Morales, Taking the Kids Correspondent
LOS ANGELES — Baseball has long been known as "America's Pastime." The sport is loved by millions around the world, and you may find yourself loving it, too.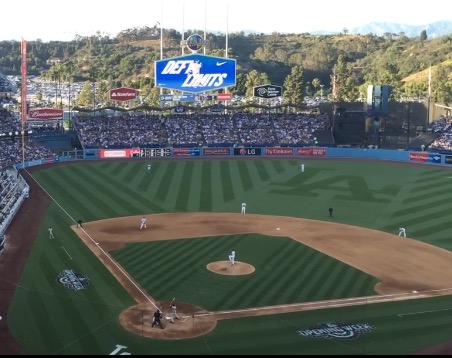 There are two local baseball teams in Los Angeles, and one of those are the Los Angeles Dodgers. According to their website, this baseball team was introduced in the National League as the Brooklyn Dodgers in 1890. By the 1950's, the Brooklyn Dodgers moved to Los Angeles and developed a baseball community like no other.
The particular game that I attended in April was a rivalry game against the San Francisco Giants. This series was tied at 1-1.
When arriving at the stadium, you will be welcomed by giant bobbleheads, foam fingers, memorabilia stands, people with a variety of baseball glove sizes hoping to catch a foul ball, and thousands of fans passionate for the game of baseball.
"I loved coming to Dodger Stadium. I'm actually from New York and a die-heart Mets fan, so Citi Field will always be my home. But from the standpoint of a longtime baseball fan in general, this stadium is really amazing. Plus, you can't beat the beautiful sunset view," said 32-year-old baseball fan Janet Harding.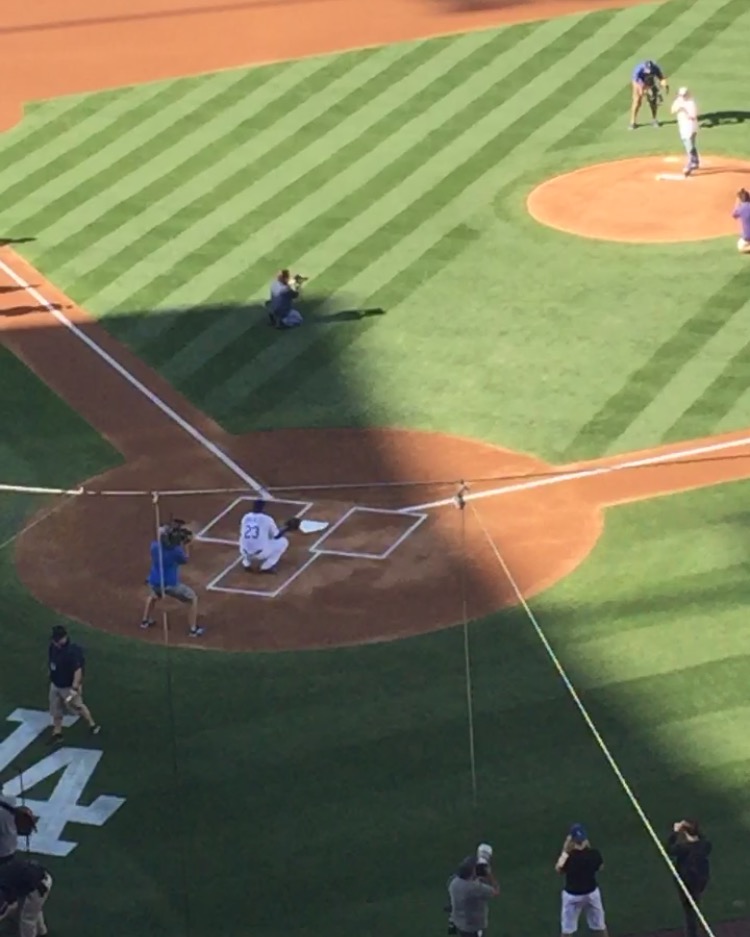 When it's time for the game to start, you can never forget the honorable first pitch of the game. This honor is often performed by celebrities, officials and retired baseball players. After the first pitch, it's time for Dodger Baseball!
After a rough start, the Giants were leading 1-0. By the end, a strong performance by Kenta Maeda and a 2-run home run from Joc Pederson led the Dodgers to a 3-1 win!
"I have always loved the Dodgers! They're my favorite team because they're from L.A." said 9-year-old boy Angel, a Los Angeles native.
Whether it's hometown pride, the love for baseball or the need of an idea for a family outing, catch a Los Angeles Dodger baseball game.
For a schedule of the remaining games this season, go to http://goo.gl/Is0Fxb.
Christopher, who is from Los Angeles, is a graduating senior in high school with the A Better Chance of Westport program.