By Eileen Ogintz
BERLIN (DAY THREE) — A woman hid inside a surfboard atop a car; a man kayaked to freedom. Two families risked their lives in an impossibly small hot air balloon. A singer hid his wife in an amplifier. Another family made its escape with a home-crafted zip-line.
Between the time when the Berlin Wall went up in August 1961 and was finally taken down in November, 1989, thousands made their escape to the West in the most ingenious ways. Many died trying—at least 2,000 but no one has an exact count.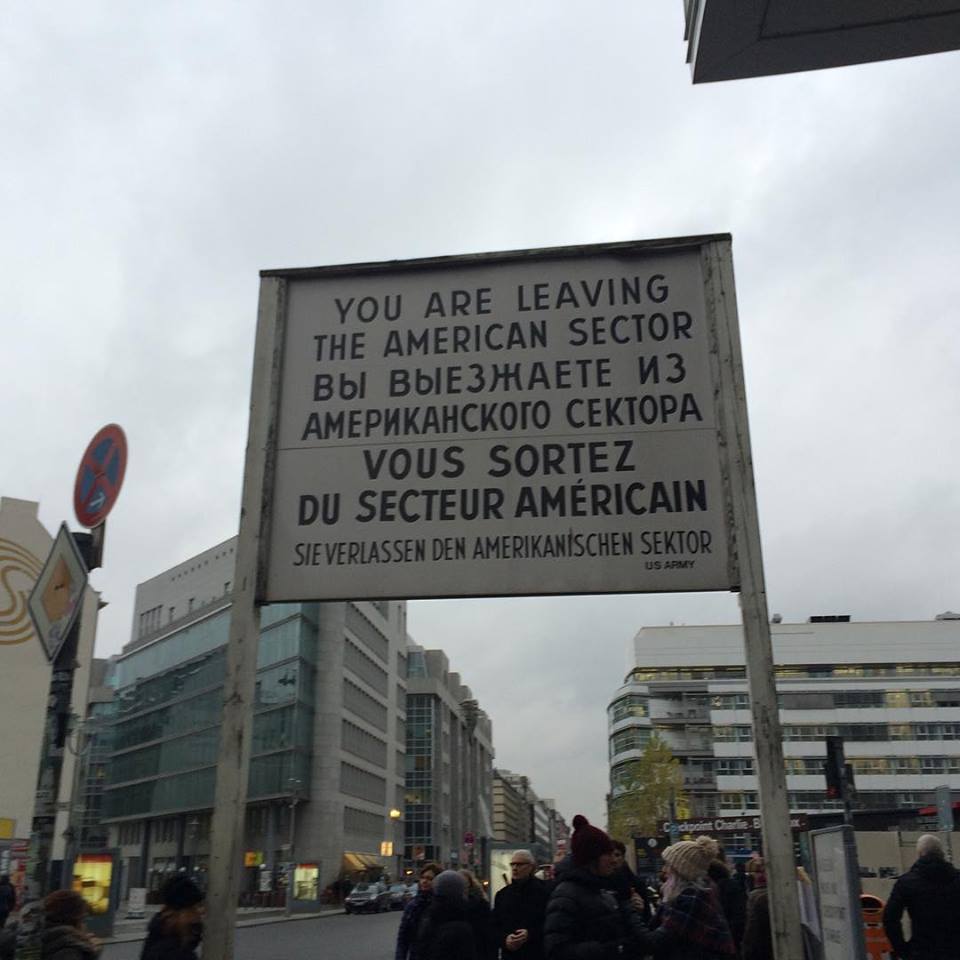 "Freedom was worth the risk," said Alexandra Hilderbrandt, the director of the idiosyncratic Mauer Museum at Check Point Charlie that is at the original border crossing between the Cold War American and Soviet sectors of Berlin.
The location is no accident. Her late husband, Dr. Rainer Hildebrandt, chose a location where his team could watch and help those trying to escape to the West. Journalists would come to the upstairs of what had been a rambling house for a view of the border crossing. It was here some escape plans were worked out, in fact. The museum was established in 1962 in a two-room flat and then moved here the following year, called an "island of Freedom right next to the border."
Grateful escapees donated the means of their escapes—cars, hang gliders, home made aircraft. Two brothers flew from West to East to rescue a third brother—they painted Soviet insignia on their ultra-light planes, apparently and amazingly fooling the Soviet and East German border guards. The escape took just 16 minutes.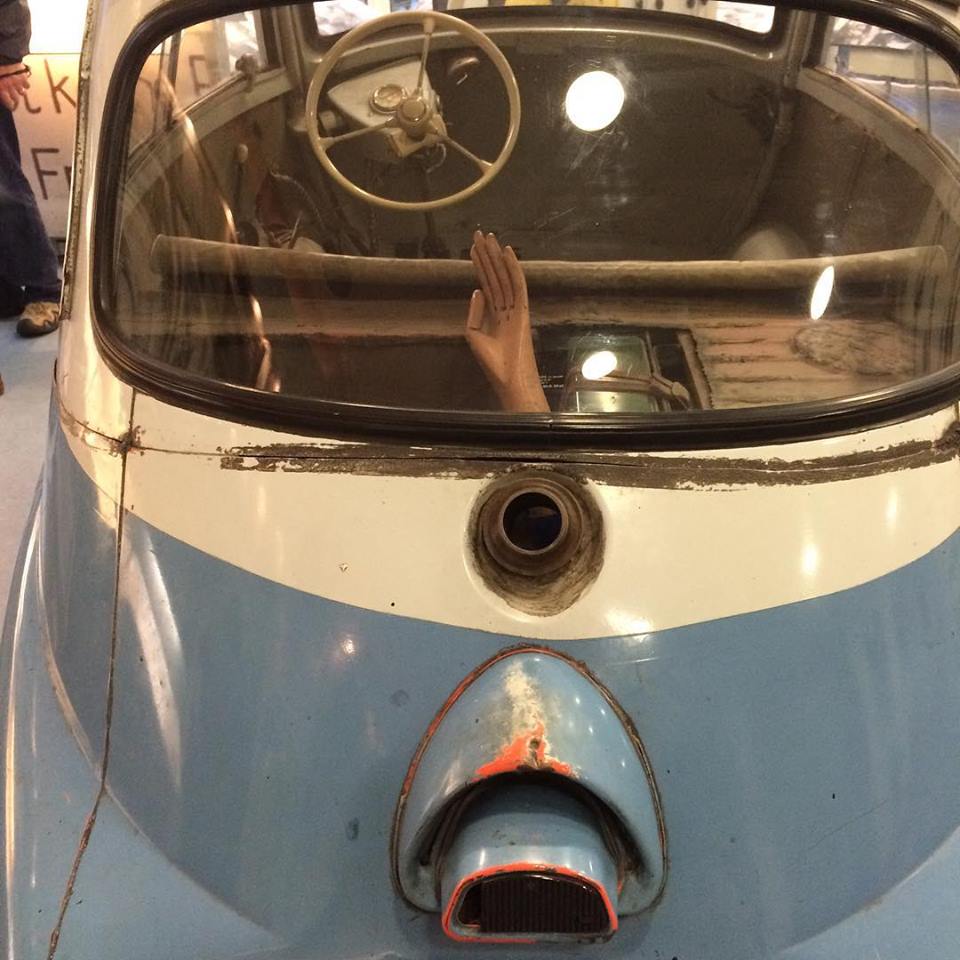 Hildebrandt notes that today, 80 per cent of the visitors—some 3500 a day—are young people, at least half from overseas. Her oldest son, Artiom, 26, works in the museum. "Everyone must care about freedom today with what's happening in the world, " she says. "This museum shows that it is worth it to try, not to give up."
There are exhibits on Ghandi, on the Ukraine and in a few weeks the flight of the refugees from Syria and Africa. There is one exhibit on Raul Wallenberg, who famously saved so many Jews only to disappear into a Soviet prison right before the Second World War ended. His parents came to Rainer Hildebrandt for help finding him. A resistance fighter during World War II, Hildebrandt amassed a list of some 900,000 people who had disappeared in Germany during the Cold War, presumably into Soviet custody.
There is the tiny cart that was used to transport people through one of the many tunnels dug between the East and the West. Another escape was done by someone inside a refashioned welding machine. "The young people are inspired when they see the museum." Hildebrandt says.
Alexandra Hildebrandt wants people who come to the Mauer Museum at Checkpoint Charlie to appreciate the struggle for freedom and how it could be achieved through non violent means. This exhibit on Ghandi and on Ronald Reagan, who famously beseeched Soviet President Michael Gorbachev to "tear down this wall." This museum, she says, is the first to showcase international non-violent protest.
The struggle, she says, is always worth it.
It is hard to believe how almost overnight in August 1961 this city was walled-off. The Westin Grand Hotel, where we are staying, in was in East Berlin, built in 1987, two years before the wall came down. Throughout the Cold War, Berlin was the center for espionage, with agents from Western countries and Eastern Europe all converged here. Their stories are told in the new Spy Museum in the center of what is called "The Capitol of Spies." You can see the tools spies used—pistols in a pipe, a blade in a coin, a ring with a compartment for hidden information, a camera in an umbrella, maps hidden in cards–it all seems impossibly low tech not, but at the time was it was state-of-the art, explained Joachim Thomas, the general manager of the museum. The focus is Berlin, he said, because during the Cold War, this was the epicenter. "There were spies all over Berlin," he said. "You didn't trust anyone."
There is edu-tainment here too—make your way through a laser tunnel like in "Mission Impossible" and upload to your video YouTube; see the exhibit on James Bond. But show kids how spies existed from early civilizations—and it was always a life and death struggle.
By the way, Triage.com, which tracks hotel prices worldwide, reports that Berlin is considerably cheaper in winter and early spring than London and Paris. We certainly noticed that.