By Eileen Ogintz
Let's here it for me time.., or mom and daughter time… couples' time… friends time.
In my case, friends' time. The two of us left our husbands otherwise occupied at a college reunion in Austin one recent afternoon for a getaway—via water taxi no less—to the Lake Austin Spa Resort, about 30 minutes from downtown Austin "where wellness meets the water," the resort says. It's along the 21-mile long lake just west of Austin in Central Texas, and there are plenty of places on the expansive property to sit in a hammock and watch the water, take a walk or join an outdoor yoga class.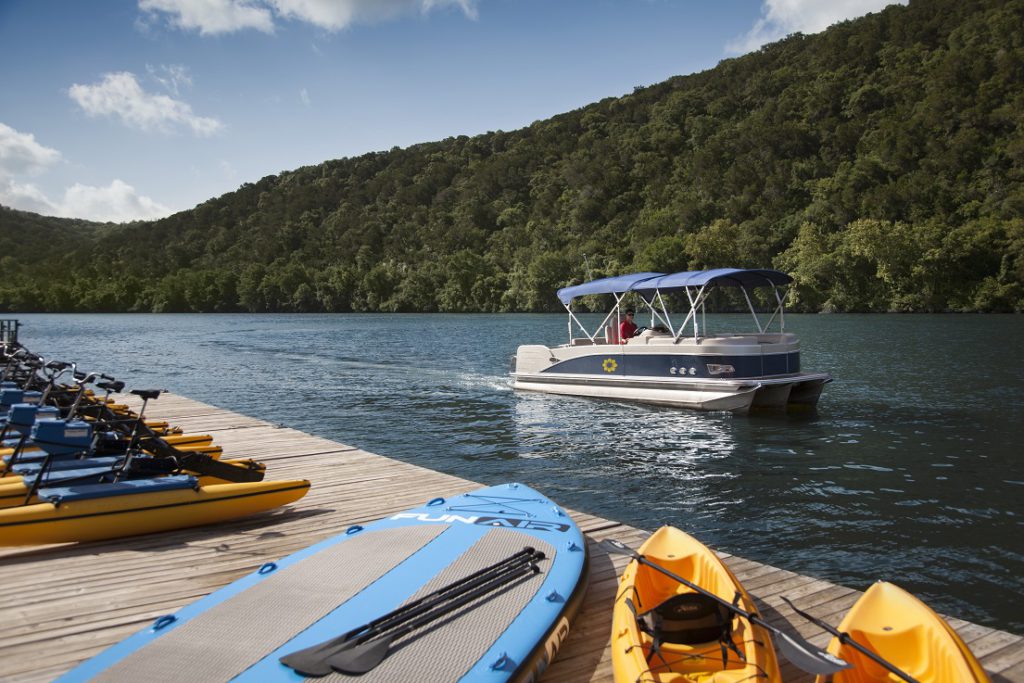 More than 20 activities are offered daily—everything from Nia Dance classes to Hydro-biking, kayaking, sculling, Floating Boot Camp, Meditation and more.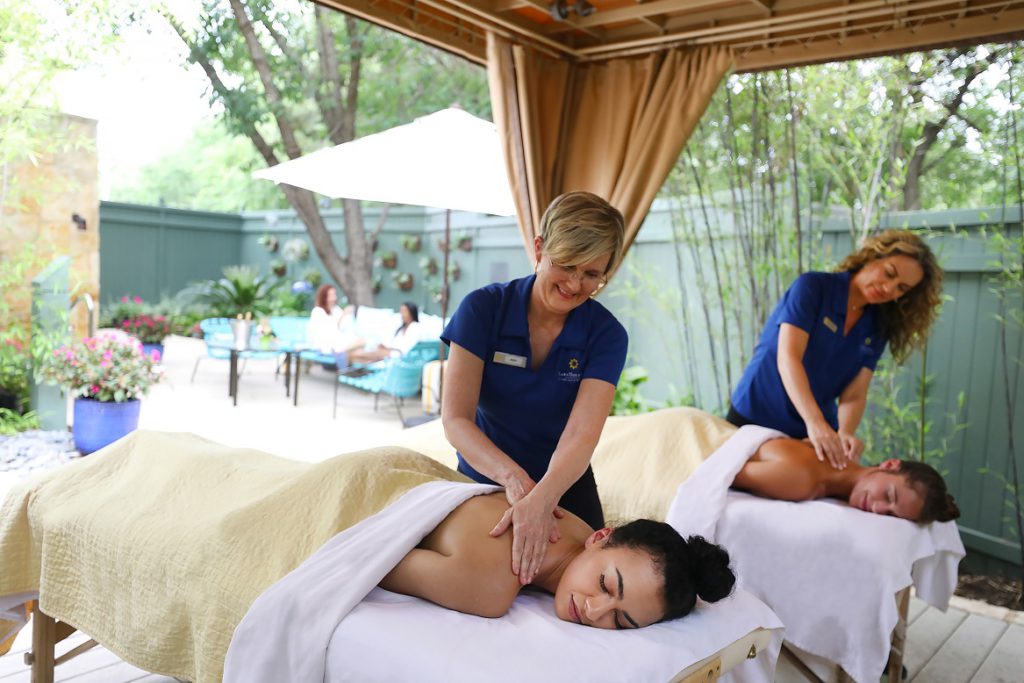 There are just 40 rooms here spread out on 19 acres and next time, I tell myself, I will come longer than for an afternoon so I can take advantage of fitness classes, cooking demos, water classes (have you ever tried Healing with Water?), guest speakers, hiking and more. I'd like to curl up with a good mystery in the Treehouse Lake Room with its floor to ceiling windows overlooking the lake. I'd like to stretch out in the Discovery Area outside. I'd like to come for the "Just Breathe Week" next spring designed to help you slow down and create new habits.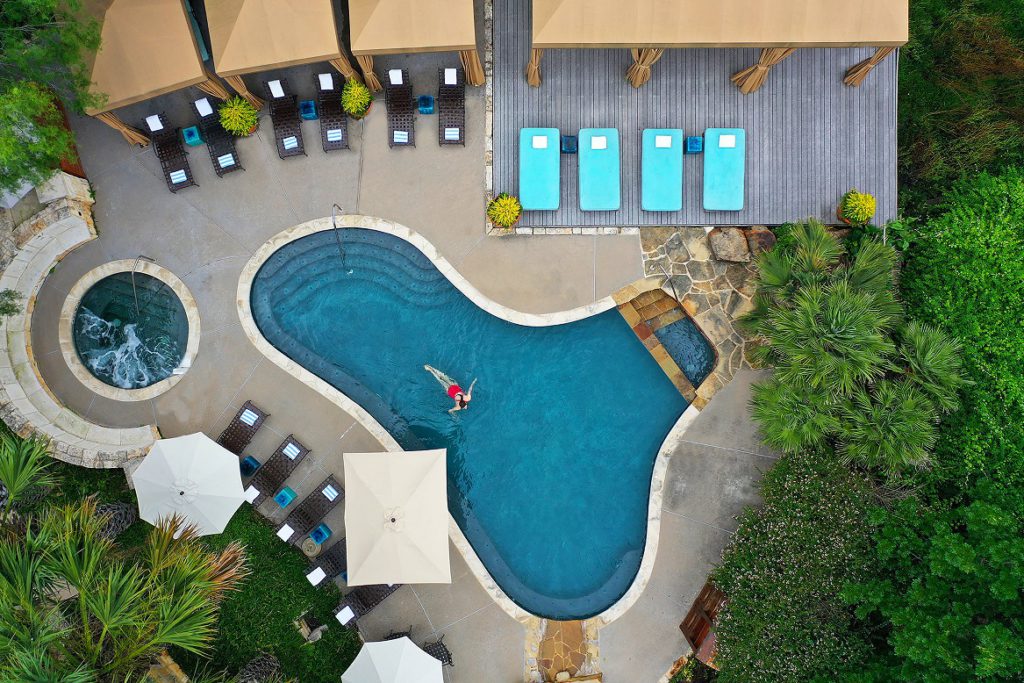 We met one woman who gifted herself an overnight stay for her birthday and another group of young women who left husbands and kids for a much-needed weekend away and came to dinner in their spa robes. (Nightly rates start at $595 per person.) There were mothers and daughters, couples old and young (wellness getaways are particularly popular with younger couples, it seems) and locals who have come to enjoy the spa for the day as we have.
The idea is immersive wellness with an emphasis on the restorative power of water. The 25,000-square-foot LakeHouse Spa includes sauna, steam, hot tub, outdoor pool and an indoor heated Junior Olympic-length lap pool in the Pool Barn. There are hiking trails along the lake and expansive organic gardens which provide herbs and seasonal vegetables used in the restaurant.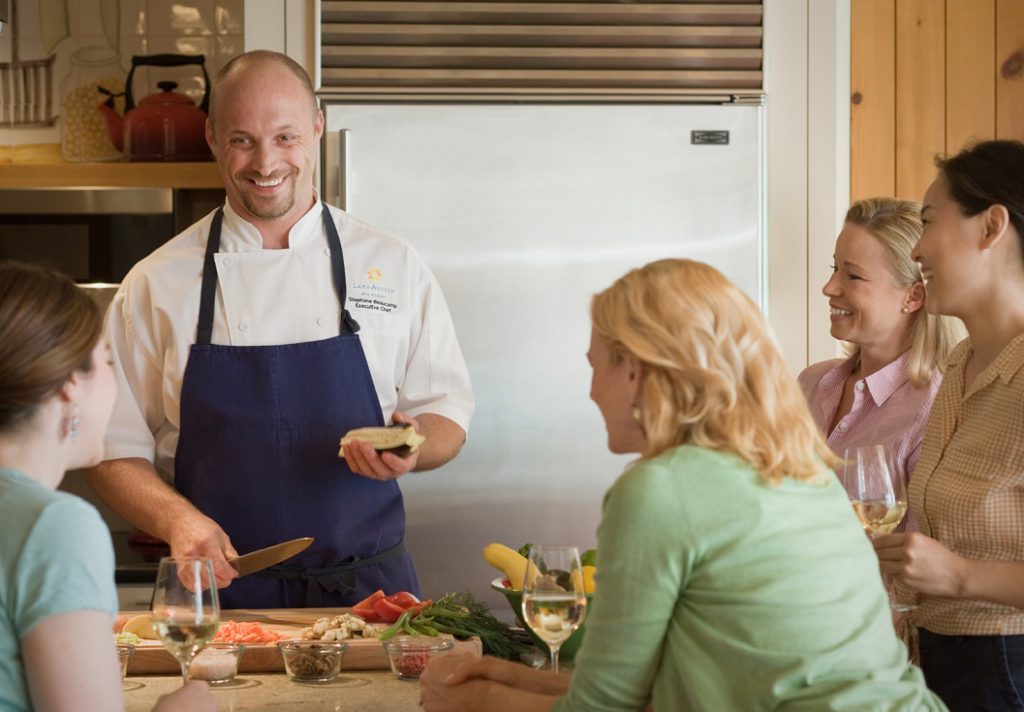 The food—we got to stay for dinner—was delicious. They call it "conscientious cuisine" prepared with plants, herbs, vegetables and spices—more than 1000 species in the organic garden—designed to be flavorful as well as healthy. We feasted on a Swiss Chard Tartlet and Root Salad, locally made pasta from heirloom whole grains , steak and striped bass. "Whether grown in the area or from our very own organic gardens, our celebrated ingredients are sourced locally to gratify your appetite and appreciation for the Texas Hill Country," explains Executive Chef Stephane Beaucamp.
As for #TheBestFacialEver — one of more than 100 different treatments — I felt relaxed, rejuvenated, especially when I looked in the mirror. Where did those wrinkles go?