By Eileen Ogintz
MATZALAN, Mexico — No worries Vegetarians… this tamale is all corn… fresh, sweet corn. And it is beyond delicious.
We are in Mazatlan, Mexico, the second port on our New Years' cruise aboard the Holland America Oosterdam and we have forsaken a cruise tour today to see the city with a local, through its food.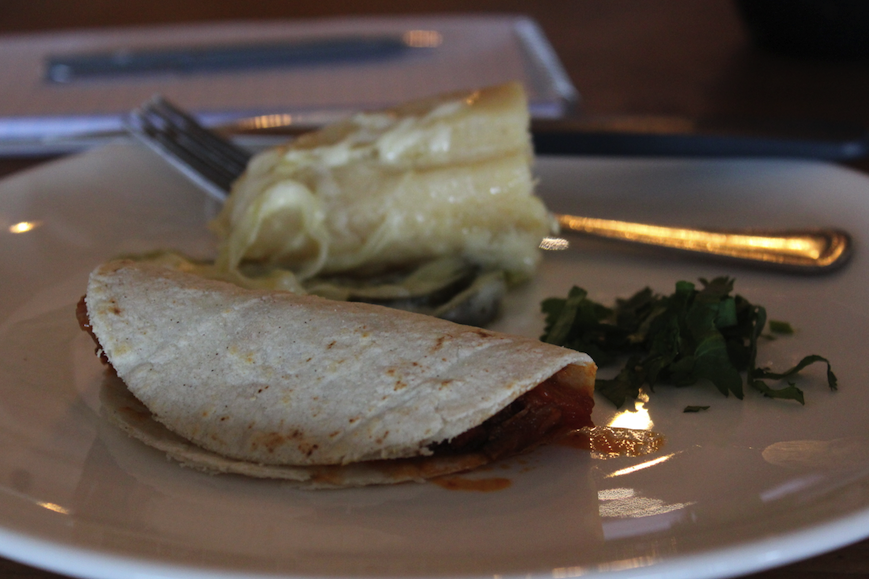 Juan Pablo A. Sanchez King, also known as "Lucas," is our guide today. He is also married to Paola Osuna, who was raised in Mazatlan and started Tomatl Experiencesto help visitors experience her city a different way—through its food. She also offers cooking classes but as we are first-time visitors, Osuna suggested this food tour.
We spend the day far off the tourist track amid locals gathering for (early) New Years Eve celebrations at small restaurants. Our first stop: Al Chile for these corn tamales and chibrios—a special seasoned pork served up in a freshly made corn tortilla.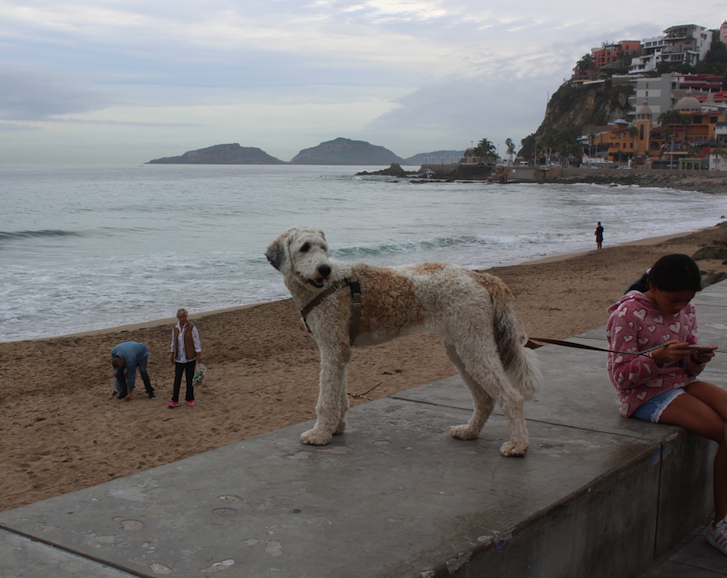 Sanchez King explains that Mazatlan, a city of about a half million people where the Pacific Ocean meets the Sea of Cortez is famous for its fresh seafood—and its fusion cuisine dating back centuries to before the Spanish, after the Spanish left, the Germans came …"from all over the world, people have influenced our culture and our food."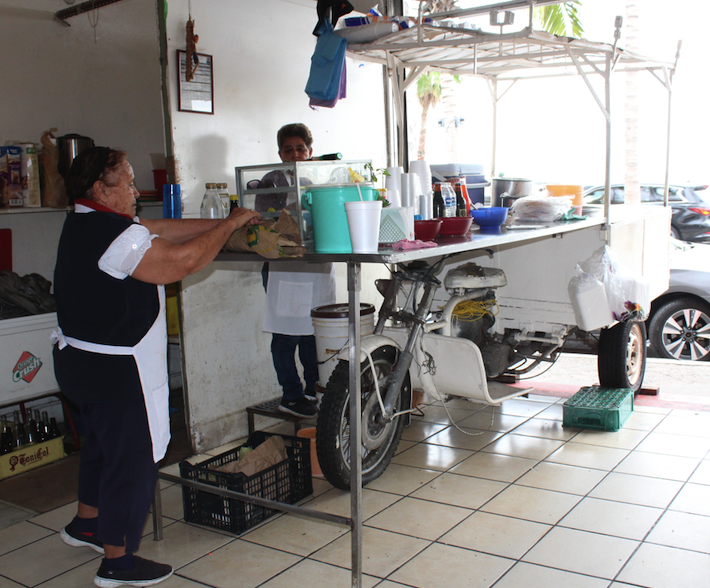 He points out that while Mazatlan is now a tourist hub—there are more than 10,000 visitors today on three cruise ships—it was a city known for shipping gold, for banking, for fishing. The city is also known for its seafood. In fact, we visit the Changneras area with stand after stand selling fresh shrimp of different sizes, octopus, spiny lobsters, dried fish and some restaurants where you buy your shrimp and the restaurants cook it up for you. Changeras loosely translated means "monkey business," a name derived from the days when locals would steal into shrimp farms up and down the Coast and spirit away shrimp when it wasn't in season.
We duck into one busy restaurant decorated with blinking lights for the holidays and sample enchiladas where we add the sauce at the end (yum!)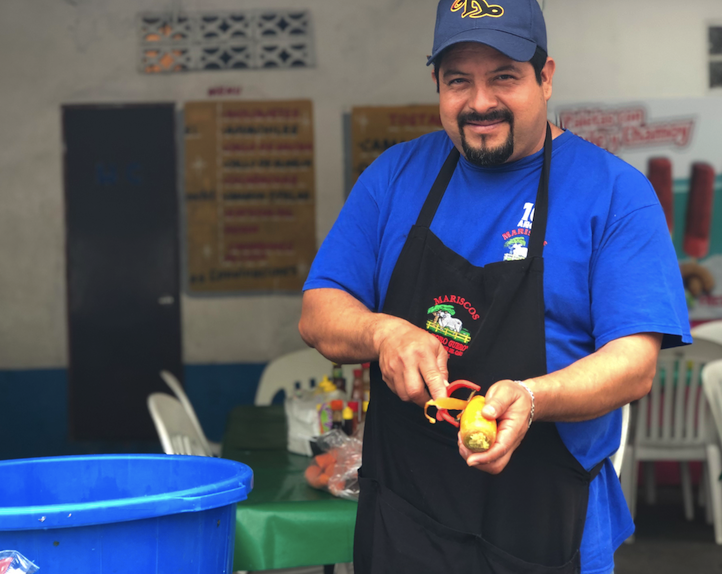 At another stop, we sample ceviche—one made with shrimp, lime juice, onions and cucumber, the lime cooking the shrimp and served up on a crispy tostada; the other is cooked the same but mixed with mayo and carrots which one of the owners is peeling outside, one huge carrot after another. Both are delicious!
Across the road at the ocean, we meet up with vendors selling just-caught fish. One woman puts tiny chunks on sticks for us to hold up and feed the gulls who swoop in for the treat.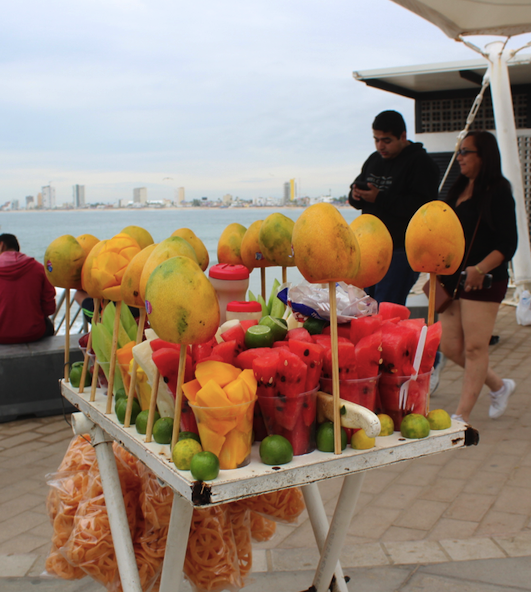 We try a fish stew at Dona Mary—the real Mary is cooking at the front on what seems originally to be a portable kitchen mounted on a motor bike.
"Everything in Mexico is about street food," says Sanchez King as we pass one stand after another. We stop at the Pacifica Brewery for a beer—the original factory is here. Sanchez King explains that originally, the Germans brewed beer that was too heavy for the climate. Only when they adjusted did the beer become the popular drink it is here today.
Here, the combination of the fresh seafood and the fresh produce from local farms is what makes the food so good wherever you eat.
Ill be thinking about those tamales…and enchiladas…and sopas….and ceviche long after we leave.