By Eileen Ogintz
SONOMA, CA — Bike or hike?
Sonoma Valley may have more than 100 wineries, but there are 13,000 acres of state and regional parks as well.
We start the day in Sonoma at Sonoma Adventures renting bikes. The locally owned company also leads bike-and sip tours to local wineries as well as kids' bikes, trailers and more). We rode through neighborhoods, on bike trails, past vineyards large and small. But of course, we inevitably got lost. The ride is twice as long as we expected—good thing it's flat—and so pretty.
"Ever bike?" said author Jack London. "Now that's something that makes life worth living…"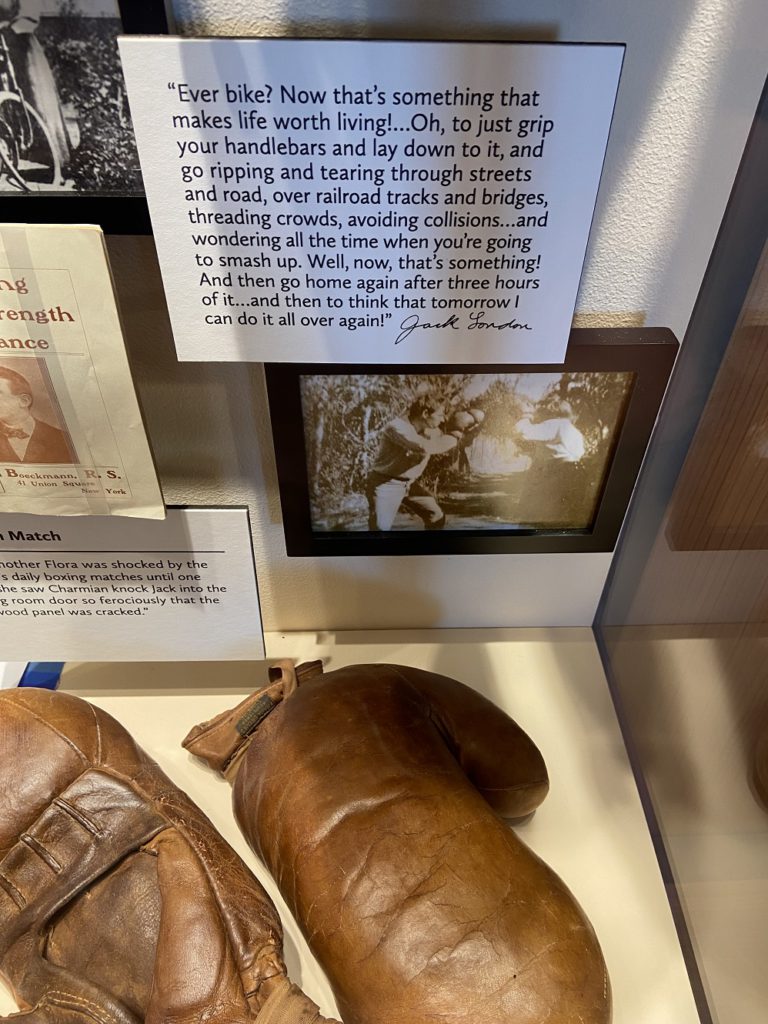 London, the author of "Call of the Wild," "White Fang," and scores of other books that made him the most popular American author in the early years of the twentieth century, lived in Sonoma on Beauty Ranch that today is Jack London State Historic Park just outside Sonoma in the hamlet of Glen Ellen.
Kids and adults alike will love this place where you can picnic (as we did), hike, bike, bird watch, horseback ride and of course, learn more about London and his wife Charmian, who traveled the world having great adventures. After sailing the globe for two years, they returned to Beauty Ranch and pioneered sustainable land use practices. There is a small museum here.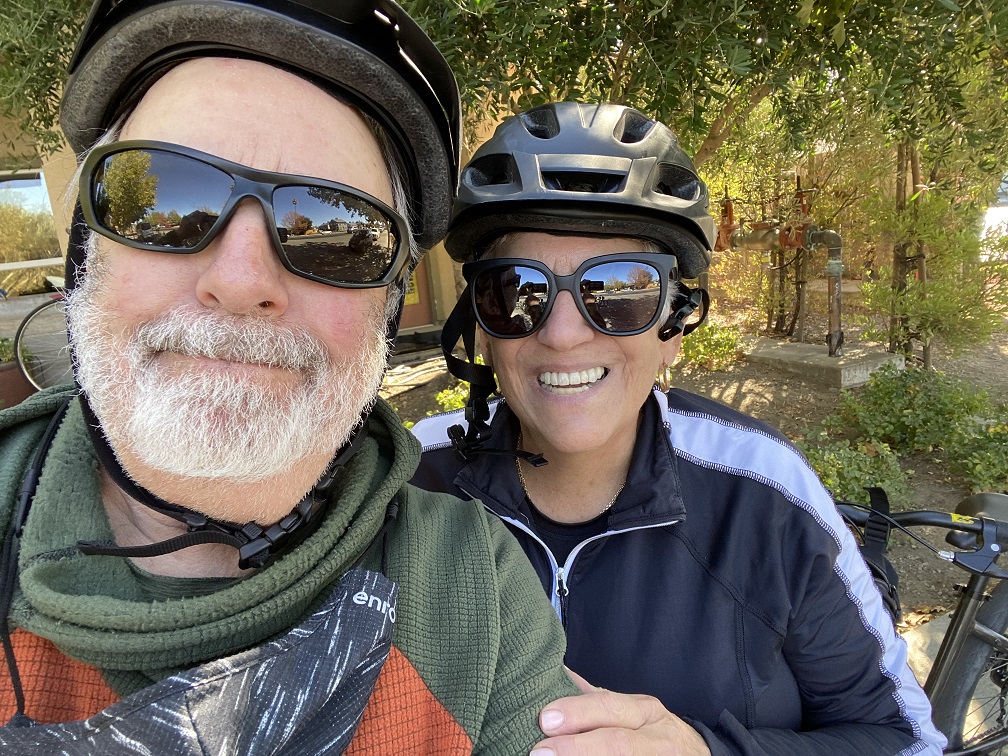 Sadly, their dream home burned down just before they could move in and London, just 40, died in 1916 of kidney failure. Certainly a man who lived life fully!
After hiking and biking, we're glad to check in to one of our favorite hotels, the Fairmont Mission Inn and Spa. When we arrived, we were offered a welcome glass of sparkling wine and the lobby was decorated for fall with pumpkins, gourds, witches and more.
All of the pools here at the spa are mineral pools with natural occurring minerals-everything from calcium to iron to Magnesium Manganese Potassium. People here have soaked in these springs for hundreds of years. (There are other pools at the resort too.) The thermal mineral waters flow 1,100 feet beneath the resort. There's a Roman Bathing Ritual with different temperature pools that also includes an herbal steam room, mineral soaking baths and more.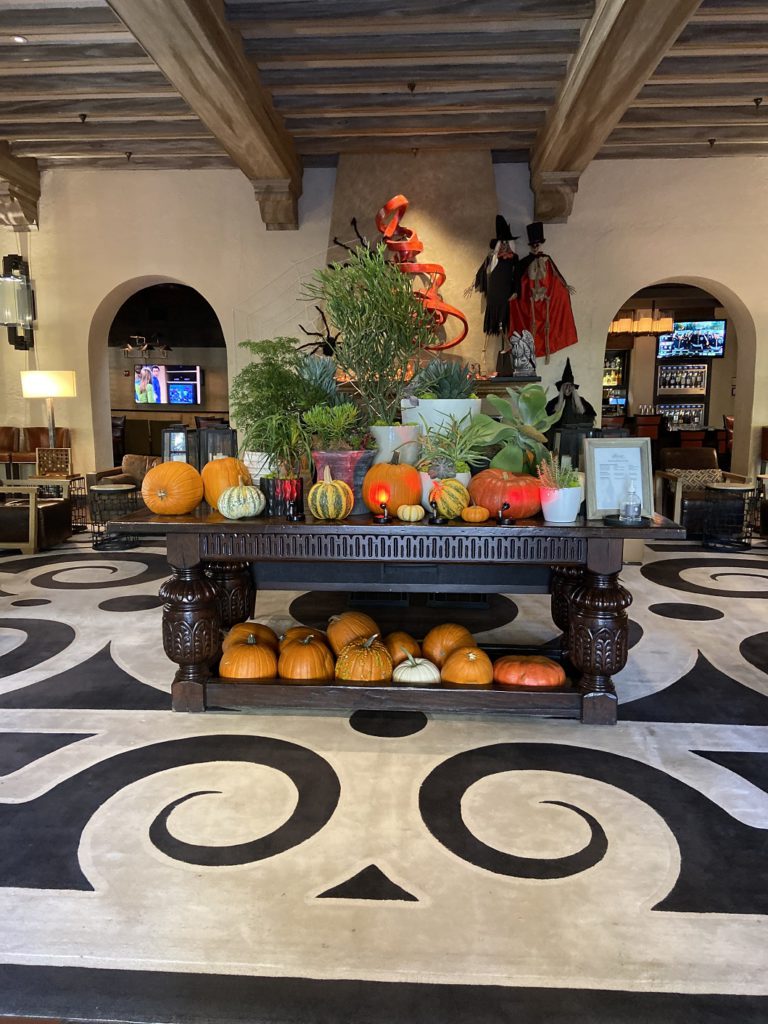 The hotel was built in 1927 after the famous Boye Hot Springs burned down, modeled on the historic background of the last of the Missions on El Camino Real, built in the California Mission style complete with a bell tower. There's a 40,000 square foot spa; Fairmont took over 20 years ago.
Today the resort is an oasis in the heart of wine country—10 acres in the heart of the 17-mile long Sonoma Valley and just 40 miles north of San Francisco. All guests get a complimentary bottle of wine—for every bottle of Trinity Oaks purchased by the hotel, a tree has been planted.
We learn the town of Sonoma is actually the birthplace of California's wine industry. Bartholomew Estate Winery and Vineyard is on the site of Count Agoston Harasthy's original residence and vineyards, considered the birthplace of California's wine industry with over 160 years of history here.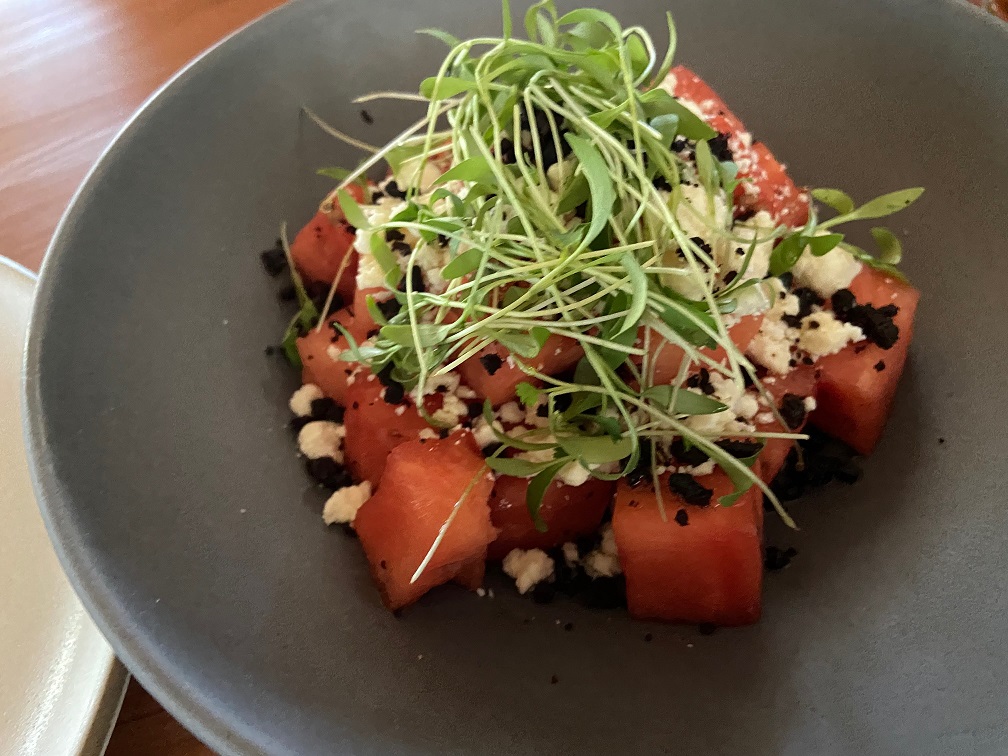 Said Jack London, "The air is wine. The grapes on a score of rolling hills are red with flame. Across Sonoma Mountain, wisps of sea fog are stealing. The afternoon sun smolders in the drowsy sky."
We enjoyed dinner at Sante outdoors at the resort—fine dining but casual and with a kid's menu.
"Sonoma is more laid back than other wine country towns," says Trevor Blake Anderson, the executive chef of the new Taub Family Outpost on the Sonoma Plaza that is open for breakfast, lunch and dinner five days a week. It occupies one of the plaza's historic buildings that first was a general store in the late 1800s.
Anderson said the Outpost, designed as a combination restaurant, coffee house, bar and place to buy wine and artisanal spirits, opened a week after the pandemic started. They pivoted to take-out (burgers and twice-fried chicken were especially popular) and have since opened a patio space that is a hidden gem just steps from the busy Plaza. Much of the food is sourced from a coop representing some 40 local Sonoma farms.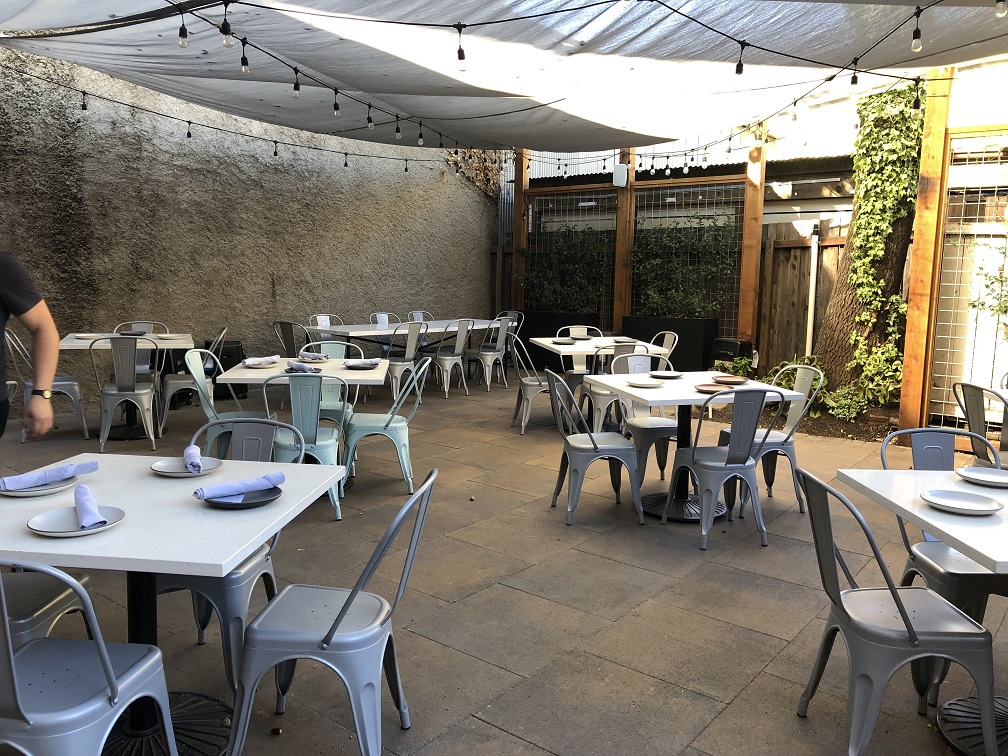 There's plenty of tasty comfort food—house made pasta, pork schnitzel, rotisserie chicken, mac and cheese—but all with a 21st century twist. Think pickled kumquat and chili crunch on the schnitzel.
Like everyone else in the hospitality industry, Anderson says it is hard to find staff—so difficult that he has some high school kids working in the kitchen.
But the good news is that for the moment, tourists are returning, especially on the weekends, on road trips but also beginning to fly from elsewhere in the country. "Some people want to treat themselves," he said. "But everyone worries about whether another variant is coming."