By Eileen Ogintz
Ready to play "Let's Make a Deal?"
With promising news on the vaccine front, this is an opportune time to book great travel deals for 2021. Black Friday/Cyber Monday (Nov. 27 & 30) traditionally offer some of the best deals of the year. Check sites like www.travelzoo.com, www.skyskanne.com and www.expedia.com.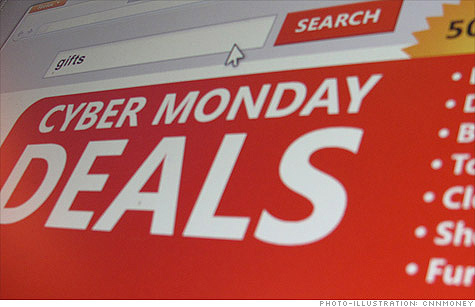 But especially this year, you've got to read the fine print:
–How far into 2021 can you book using this deal?
–Is there a fee if you cancel?
–How much time before the trip/the stay can you cancel?
–If you have to cancel, will you get your money back or just a credit toward another trip?
Here is a sampling of the best deals we have found:
ADVENTURES/OUTDOORS
Abercrombie & Kent luxury tour operator is offering up to 50 per cent off their 2021 private journeys including East Africa, Egypt, Costa Rica and more. Deals go live Nov.16 and can be booked from Nov.30- Dec. 4 https://www.abercrombiekent.com/ The flexible booking policy on all Private Escapes journeys allows cancellations for COVID-19 related reasons up to 15 days prior to departure
OARS will have some great deals on white water raft trips, some appropriate for kids as young as six, as long as you book Nov. 23-Dec. 6)
Xanterra, a manor national park concessionaire and owner of other travel companies including Windstar Cruises and VBT Bicycling and Walking Vacations has the Book Your Bucket List offers from Tuesday Nov. 24-Tuesday Dec. 1 for stays at national park lodges including at Yellowstone next summer and Windstar small-ship cruises through next year and up to 20 per cent off at The Broadmoor Wilderness Camps in Colorado . Visit Xanterra.com/BucketListSale.
57Hours, which offers guided outdoor adventures from backcountry skiing to rock climbing, mountain biking and hiking is offering $57 off for a trip anytime in the future as long as you book a gift card From Nov 27-Nov 30, https://57hours.com/gift-card (no expiration).
Zephyria Yachting, a private yacht charter company in Bodrum, Turkey, is offering a 20% Discount on selected gulets for private charter WITH NO BLACKOUT DATES. This deal is only good through the end of November!Landing Page: https://zephyria-yachting.com/cyber-monday-deal-2020/
Hurtigruten – the world leader in exploration travel – is touting savings up to 50% off per person on adventure itineraries in Alaska, British Columbia, Antarctica and more. Book Nov. 23-Dec. 2 for cruises next year. There is a risk-free cancellation policy. Book https://www.hurtigruten.com/offers/black-friday-2020/
Glamping Hub, the largest online booking platform for unique and luxury outdoor accommodations On Black Friday Nov. 27 and Cyber Monday Nov. 30, Glamping Hub will be offering $30 off any bookings made over $200 by using the code GHBLACKFRI30.
Jumbari Safaris are running deals throughout November enabling travelers to save up to 33% on a safari to Africa by purchasing travel vouchers before Dec. 1 . The vouchers are valid for travel up until 31 December 2021 and require no fixed travel dates on purchase. There is free cancellation up to 30 days prior if you can't travel because of COVID-19.
G Adventures is encouraging travelers to look forward to 2021 travel with its longest Cyber Sale ever, 21 days, with just $1 upfront deposits and discounts of up to 21 percent on more than 450 tour options, including ones for families.
CARIBBEAN
Royalton Luxury Resorts – Mexico, Saint Lucia, Jamaica, Antigua, Grenada, Cuba and the Dominican Republic — is offering 25% off best available rates with promo code FRIDAY25 for booking Friday, November 27 to Sunday, November 29 or MONDAY25 available on Cyber Monday with travel from December 1, 2020, to May 30, 2021.
ANTIGUA Pay for 6 nights and get 7 plus an upgraded room– total savings up to 33% at all inclusive . Hermitage Bay Only available by email or phone (not online) between November 27 and December 30. Valid only for travel between June 1, 2021 – October 31, 2021 Contact info@hermitagebay.com or call 1-268-562-5500

St. Lucia Mystique by Royalton is offering 25% off best available rates with promo code FRIDAY25 for booking Friday, November 27 to Sunday, November 29 or MONDAY25 available on Cyber Monday with travel from December 01, 2020, to May 30, 2021.
Coconut Bay Beach Resort & Spa reopened on October 31, 2020. Bookings of seven nights or longer made now through November 30, 2020, receive a $1200 instant credit per booking for travel now through August 31, 2021 including airport transfers and all government taxes and gratuities. Kids under three stay for free, ages 3-17 stay for just $59 per night. There are no resort fees (https://cbayresort.com/specials).
TURKS & CAICOS Seven Stars Resort & Spa on Grace Bay is touting 40 per cent off stays booked for travel between Jan. 3, 2021 and April 3 2021 and 45 per cent off stays booked between April 4-Dec. 23 2021 Book between November 27 and Tuesday, December 1, 2020, directly at www.sevenstarsgracebay.com under Specials, or by phone at (866) 570-7777.
MEXICO
Karisma Hotels & Resorts will launch their biggest deal of the year (Nov.13- Dec. 5) with 80 percent off nightly, all-inclusive rates that start at $99 per person per night—and you can travel until the end of December 2021.
Casa Kimberly, an upscale boutique hotel in Puerta Vallarta with just nine suites will offer 50% off during the Black Friday through Cyber Monday sale. Book November 27 through November 30, and travel Dec 1- May 31, 2021. . Use the code CYBERCK to reserve at the discounted rates. (Note: Sale rates do not apply to reservations from December 24 through January 3. A one-night nonrefundable deposit will be charged at the time of booking.)
Solmar Hotels & Resorts in Los Cabos has deals at seven resorts saving up to 62 per cent off. Book Nov. 23-29 for stays Nov. 23, 2020-April 20, 2021.
FLIGHTS
App in the Air, the all-in-one personal travel assistant platform for frequent fliers, has announced their Black Friday offer for bookings made within the app. The first 100 users who book a flight on Black Friday with App in the Air will get 20% cashback on their purchase. Learn more and download to redeem here.
US HOTELS AND RESORTS
Miraval Resorts – Tucson, AZ; Austin, TX; Lenox, MA Book from November 30 to December 7 for a stay through Dec. 31, 2021 and receive a $275 nightly resort credit per person to spend on their choice of spa services, activities and private sessions
Gurney's Resorts in Montauk, New York, and Newport, Rhode Island. Book starting Nov.16, 2020 – Dec. 1 and save Up to 50% off through the end of 2021. ( Blackout dates and some exclusions apply. Cyber Monday Sale Page
Rosewood Hotels & Resorts will launch a brand-wide Black Friday & Cyber Monday promotion across all 28 of its properties, with 40% off best available rates. Book Nov. 27- Dec. 1 for stays through June 30, 2021.
Book midnight Nov. 30 for 72 hours and find other Opal Collection deals at luxury hotels and resorts in New York, Florida and elsewhere.
This year, Provenance Hotels is offering rates from Boston to Seattle, New Orleans, Nashville and Portland. Starting at $59 per night. book now and travel anytime in 2021. If travel dates change, no problem. There are no change fees, and your rate will remain the same. Book Nov. 27-Nov. 30 on the website.
IN ARIZONA at the Hyatt Regency Scottsdale Resort & Spa that will give you 20 per cent off and your deposit back if you cancel 24 hours before arrival. (Book Nov. 9-Dec. 6 and travel from Nov 10-Aug. 4, 2020).
CALIFORNIA: Save half off at the 29-room ,Blue Lantern Inn, located in Dana Point, halfway between Los Angeles and San Diego for a two night stay; book three nights and get an additional $25 off. Book starting Nov. 20 for stays (Sunday-Thursdays) Nov. 29-April 1, 2021. The Inn at Sonoma and Gaige House + Ryokan in California's Sonoma Valley are offering Black Friday Deals at 50% off their published best available rates The offer is valid for stays Sunday through Thursday, Nov. 29, 2020 to April 1, 2021, with certain dates excluded. To receive the discount, guests must book directly online at https://www.foursisters.com/. The Flamingo Resort in Santa Rosa is offering rates starting at $99 for travel between 11/27/20 and 9/12/21. Sip cocktails on the sundeck, swim in the pool, take part in wellness programming, or treat yourself to a day at the spa! Guests must book by 11/30/20. Here's a link to booking: https://www.flamingoresort.com/specials-packages/black-friday/. Guests may save 50 percent on the purchase of a digital getaway certificate for a future overnight stay at Terranea Resort in Los Angeles. Restrictions may apply. Only available to book Nov. 30. Promo code: CYBERMONDAY the certificate may be redeemed for a stay within the next 365 days. The Ranch at Laguna Beach, a luxury sustainable resort, is offering a Black Friday Sample Sale including 15% off room rates, a $75 resort credit per stay toward Food & Beverage, Golf or Spa; and waived resort fee. November 27 until Monday, November 30. Guests can book stay dates from November 29, 2020 – March 31, 2021.
COLORADO: The hip downtown Denver Maven Hotel is offering a $99 rate (book Nov. 27-30 and travel through next April). The downtown Aspen Gant condo resort where we stayed last summer promises 30 per cent off for stays Nov. 25- April 19,2021. (Book between November 25 – December 1, 2020. Visit gantaspen.com and enter promo code BFCM20 to reserve online.)
The Westin Riverfront Resort & Spa Avon, Vail Valley is offering 15 per cent off on a five-night ski country getaway for the snow season. Book starting Nov. 15 www.westinriverfront.com
FLORIDA: El Paseo, in the heart of Miami's South Beach, is offering 40 per cent off its best rates through December 2021. (Book between Nov. 23 and Dec. 4). Book East Miami (Nov. 19-Dec. 1) and save 40 per cent on stays through Sept. 30, 2021 with a 24 hour cancellation policy. Enjoy up to 50% off at the all-new Barbary Beach House Key West during its 72-hour Flash Sale, which kicks off at midnight on Nov. 26 and runs through midnight Nov. 30. Special offers are valid for reservations through Sept. 30, 2021. Margaritaville Orlando promises 30 per cent off and a $50 resort credit for bookings made Nov. 27 and Nov. 30 Just use the code THANKFUL2020 at checkout. CLICK HERE TO BOOK! Available through Dec. 31, 2021 with some blackout days. There is no cancellation fee. Encore Resort at Reunion, resort residences with hotel amenities, and free transportation to Orlando theme parks has offers with savings up to 30 per cent and a $100 resort credit. use the code THANKFUL2020 at checkout! CLICK HERE to book. Cancellation fees are waived. Book Nov. 27 and Nov. 30 for stays through next year (there are some blackout dates.) Plantation on Crystal River is one of the only places in North America where you can legally swim and interact with West Indian Manatees. For a limited time, guests can receive $60 off the resort's popular one-night Swim with the Manatees package including lodging, snorkeling gear and breakfast. Book Friday Nov. 27 and Monday Nov. 30 for stays through Jan. 2021.
MAINE: Up to 50 per cent off stays at the Samoset Resort in Maine from May 7-July 31 (available on Monday-Wed in July https://samosetresort.com/offers/opalflash/
NEVADA: The Venetian Resort Las Vegas Beginning Nov. 2 until Nov. 25, book a two-night stay and receive up to 25 percent off suite rates, plus a $50 food and beverage credit. Book three or more nights for a $75 food and beverage credit. Valid for stay Nov. 2- May 31, 2021. https://www.venetian.com/offers/best-offer.html
OREGON: the Nines in downtown Portland, complete with an extensive collection from local artists, is offering 30 per cent off their best available rate. Book from Wed. Nov. 25 through Monday Nov. 30 for stays between December and the end of March 2021.
RHODE ISLAND: The All-suite Watch Hill Inn offers 35 per cent off three nights or more ( 25 per cent for two nights) for 2021 (with some black out dates) Book by calling between Nov. 27-30 (855) 677-7686
NEW YORK: The James New York – NoMad is touting rates up to half off its best rates. (Book Nov. 23-Dec. 7 and travel until Dec. 31 next year.) InterContinental New York Barclay touts 45% off Three-Night Stays in Executive Accommodations. Stay through July 2022.
SOUTH CAROLINA HarbourView Inn in Charleston can book 30 per cent off stays in newly furnished guestrooms. Book Nov. 30-Dec. 6 for stays now through 12/31/21 though there are blackout days.
VERMONT – Save up to 40 per cent at the Woodstock Inn for stays from Nov. 30-June 24, 2021 (some blackout dates. Book Monday Nov. 30 www.woodstockinn.com
THEME PARKS
LEGOLAND New York Resort is releasing a limited number of Lifetime Passes at 60% off retail value. The first – and last – time a pass of this caliber has been offered in the history of any LEGOLAND Park, these Lifetime Passes grant guests unlimited admission to LEGOLAND New York Resort for an entire decade. The Lifetime Passes also feature unprecedented VVIP perks, including yearly private workshops with a Master Model Builder, overnights at the LEGOLAND New York Hotel, access to the LEGOLAND Parks in Florida and California, and more. Passes can be purchased from November 26 – December 1 at https://www.legoland.com/new-york/tickets-passes/).