With Smiley-themed stays fit for a summer of "YEAH!"
Booking.com is going the extra smile this summer by kicking off the global travel leader's Summer of 'Yeah' campaign with a series of "Smiley Stays" across the U.S. The campaign is perfectly timed to the 50th anniversary of The Smiley Company, the brand behind the iconic smiley symbol everyone knows and loves.
Each smiley-themed vacation rental property is bookable for one lucky pair of travelers starting on August 10th, including a luxurious Smiley Glamping Stay at Collective Retreats on New York City's Governors Island, a Smiley Stay at Sea with Lumar Yacht Experience in the Mid-Beach district of Miami Beach, and a Beachfront Smiley Stay in Malibu perched along SoCal's quintessential Malibu shoreline – each equipped with Smiley decor and amenities that will have guests beaming with Smiley vibes that are synonymous with summer.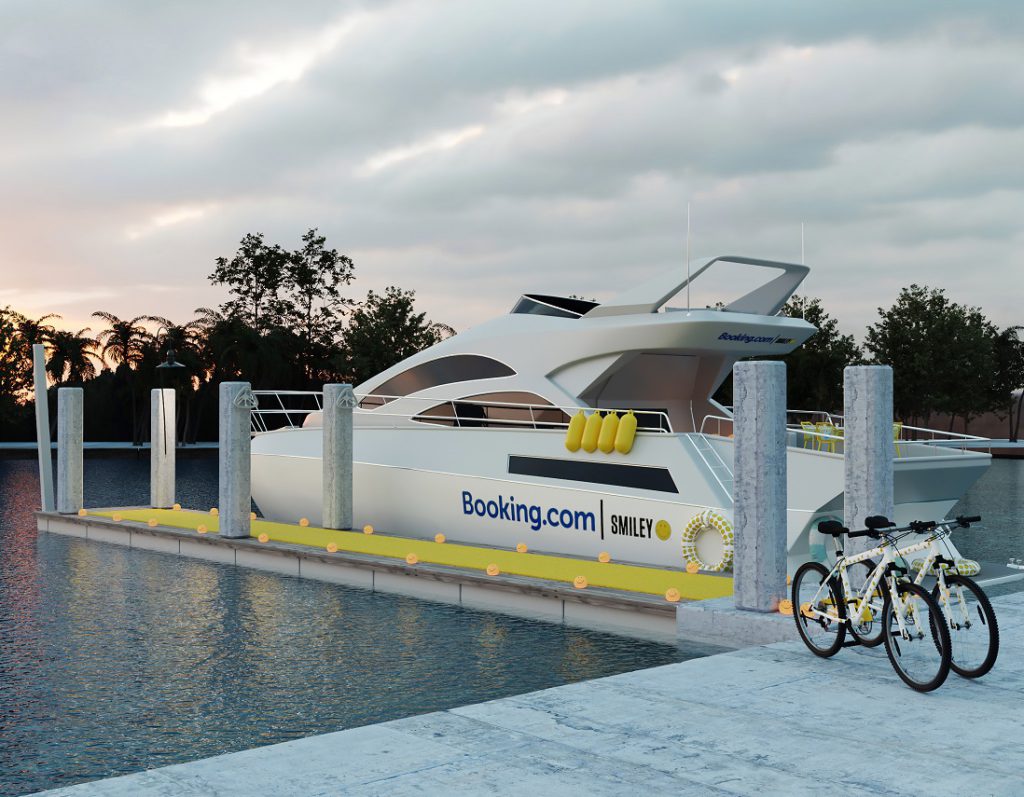 In keeping with a recent Booking.com survey revealing that 76% of global travelers say their motivation to travel is to boost their mood, Booking.com is serving up smiles with the cheerful series of stays, while highlighting its breadth of accommodation and travel options across the U.S. From unique rental properties spanning boats, beach houses and glamping experiences, to rental cars and top-notch attractions, the global travel leader is gearing up for a Summer of 'Yeah.'
Decked out Smiley Stays include an Insta-worthy glamping getaway at Collective Retreats, surrounded by sprawling green landscapes near the hills of New York's Governors Island, a Lumar Yacht Experience for those looking to yacht it up on the sun-soaked upper deck of a spacious house-boat in Miami Beach, and a dreamy beach house in Malibu with an expansive balcony overlooking the water, and plenty of Smiley-studded touches across all three luxury stays.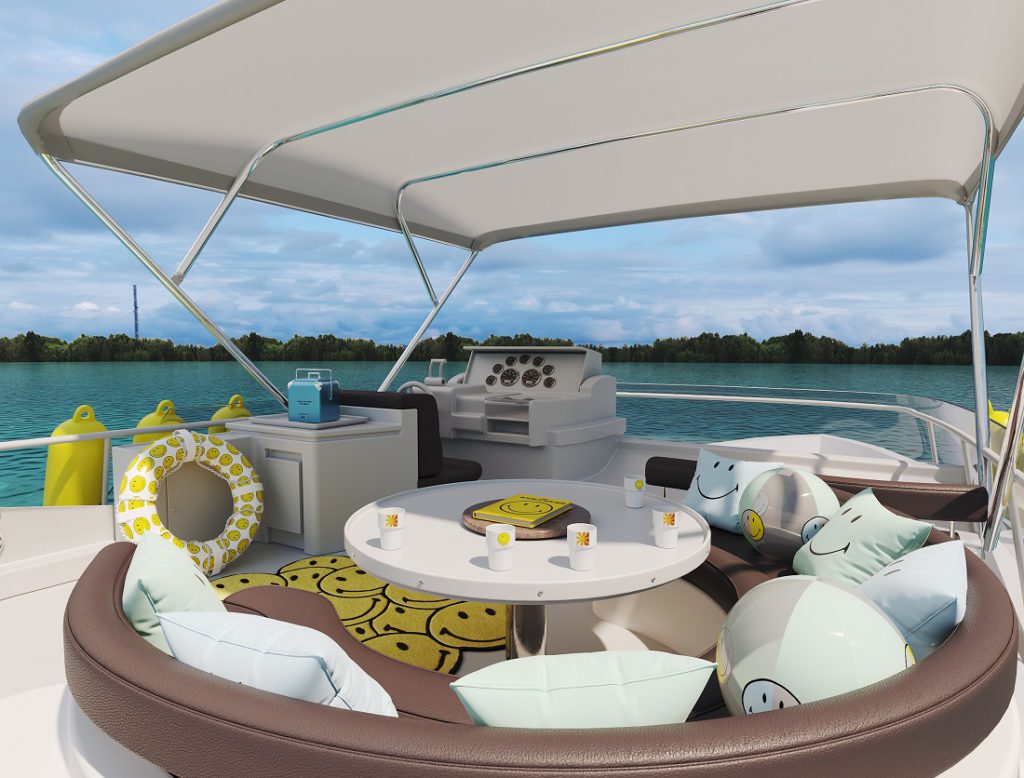 From Smiley bean bag chairs, luminaries and inflatables, to cheerful bedding and neon signs, every detail of the properties will exude Smiley and Booking.com flair to accompany fun, on-theme programming, including a Smiley concierge to keep everyone smiling with fun activities, delicious meals at local restaurants, and photo opps surrounded by Smiley faces during their stays.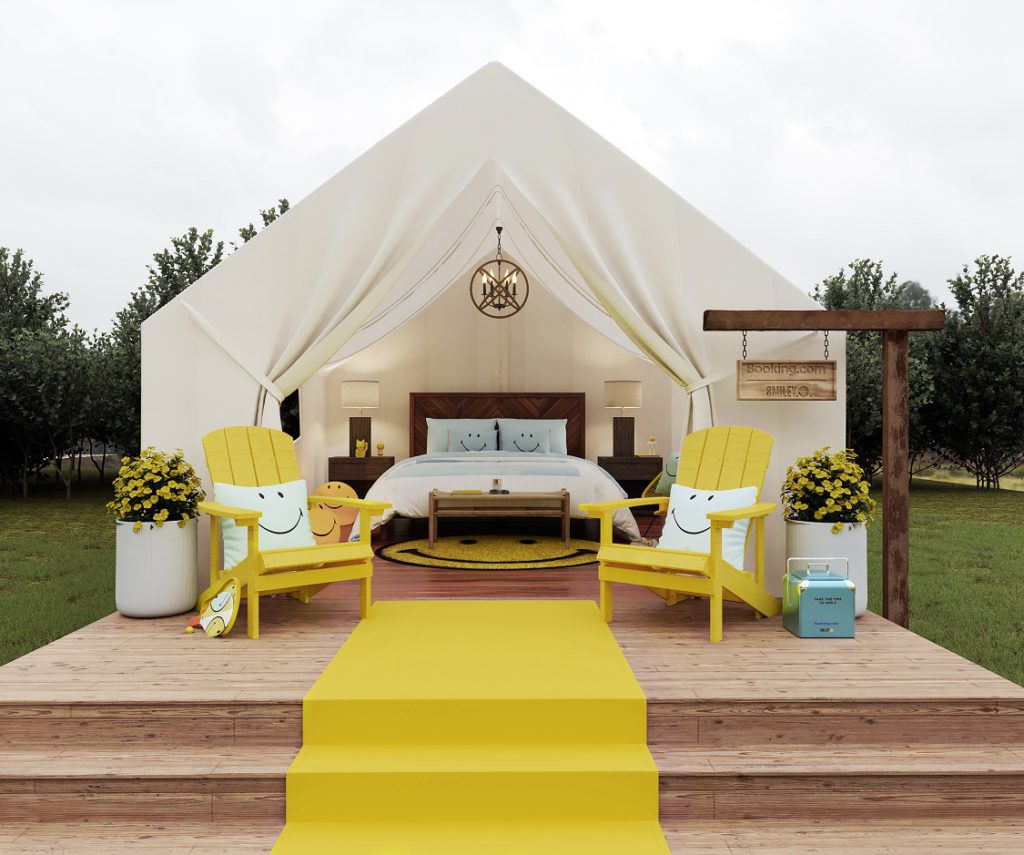 Activities at the glamping getaway include in-tent massages, daily sunrise yoga, nightly smores on the lawn, chef's tasting menus, and makers classes to learn bouquet making with rosé in hand or copita making accompanied by a mezcal tasting, plus bikes for island exploration. The Lumar Yacht Experience in Miami Beach gives guests the chance to relax and unwind on a luxury yacht, complete with a four-hour charter along the picturesque coastline and bikes for cruising around Miami Beach, while shore-seekers can bask along Malibu's balmy beaches at the Beachfront Smiley Stay.
The limited edition "Smiley Stays" will each be available for one pair of lucky bookers for a two-night stay taking place Friday, August 12, 2022 to Sunday, August 14, 2022 for just $50.00, in honor of the 50th anniversary of Smiley. The weekend getaways will become bookable exclusively on Booking.com on Wednesday, August 10, 2022 at 12 p.m. ET on a first come, first served basis.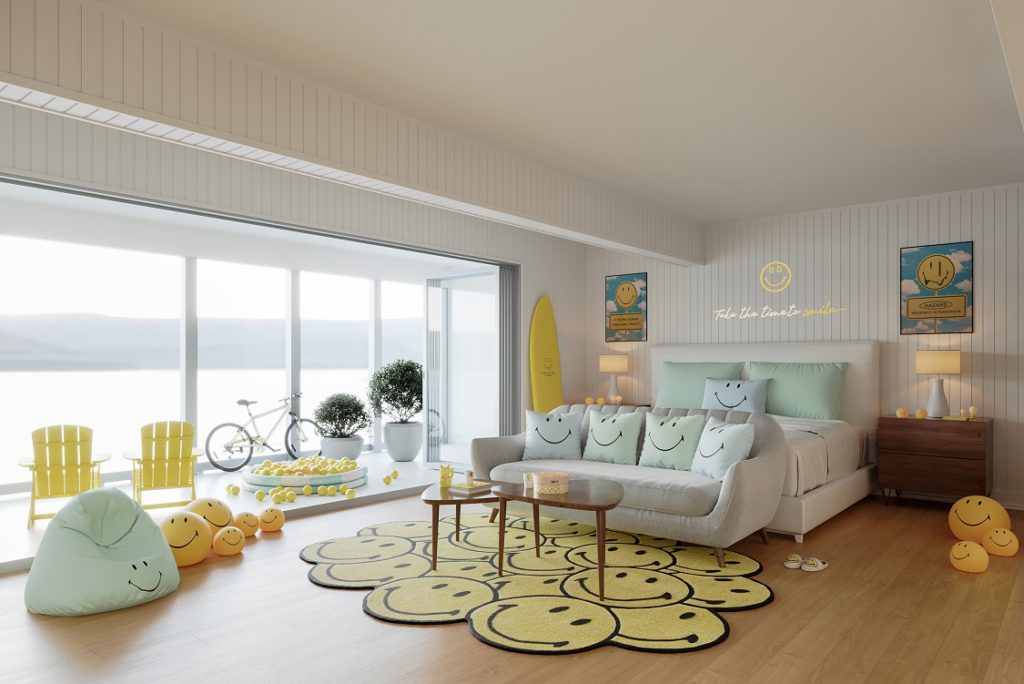 Booking.com's Smiley Stays accompany a continuation of the revived Booking.yeah ad campaign, featuring award-winning actor, filmmaker and musician Idris Elba, showing how easy it is for travelers to find and book the perfect trip. Entitled Perfect Stay: Windsurf, the new summer ad spot exemplifies Booking.com's array of accommodations, with 28M listings total, including a whopping 6.5M mix of homes, apartments, and unique stays.
Post sponsored by Booking.com