Alessandro and Giovanna dal Bello knew they could do better on their own.
They had started out as ski boot building "artisans" for another company in Switzerland more nearly 60 years ago.
"We knew that our ideas and creativity were not being efficiently utilized, and we were confident that we could make a better business producing ski boots on our own" said Alessandro Dal Bello, CEO of the company that bears the family name.
The couple and their young family returned to Italy and the first Dalbello ski boots were sold in 1974. Theirs is the only manufacturer that still produces all its boots in Italy.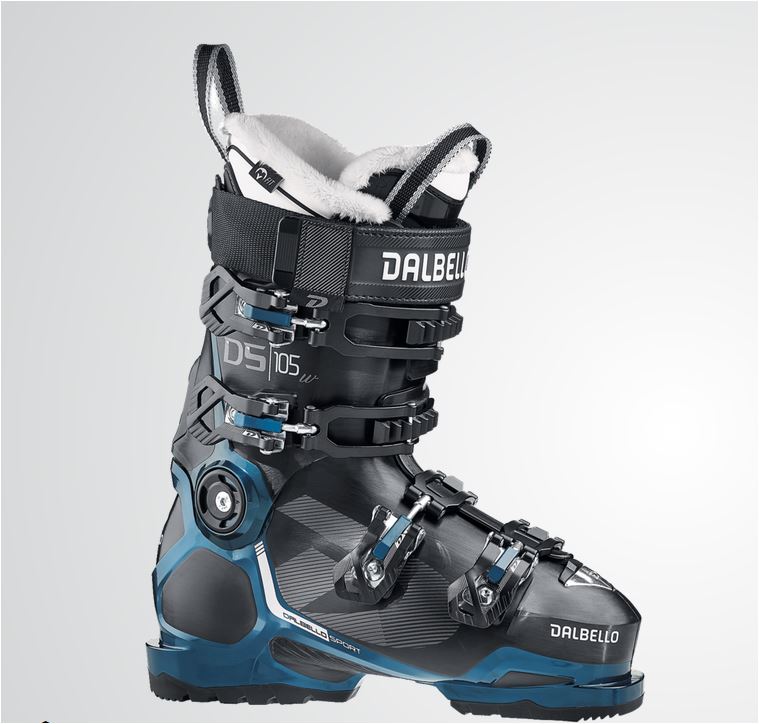 Today top-level athletes, plus a continuously growing team of engineers and highly qualified employees, redefine the way ski boots are designed and produced, offering better comfort, function and performance. Athletes wearing Dalbello boots won 10 Olympic medals in 2014. Boots from Dalbello helped spur the recent success at the 2021Alpine Ski World Championships. Sebastian Foss-Solevag is now the slalom world champion and Adrian Pertl the silver medalist.
Recreational skiers are fans too. "I love my Dalbello boots," said the boot fitter at EVO on South Broadway in Denver.
I couldn't believe how comfortable I found my Dalbello boots when I first tried them out at Alta in Utah recently. My shins didn't hurt at the end of the day as they did after using rental boots a couple of weeks before. My toes stayed warm. I started recommending them to everyone I met who complained about boot issues.
I'm trying the DS 105, designed to meet the requirements of experienced female skiers. The boot is particularly characterized by its outstanding performance and easy step-in. (Love that feature!), achieved by an exclusive Powercage design. The structure is made of harder material that enables power transfer and control without compromising on comfort.
MyFit technology ensures a perfect and comfortable fit. I especially like the warm and soft liner and the GripWalk soles that keep you from sliding on ice.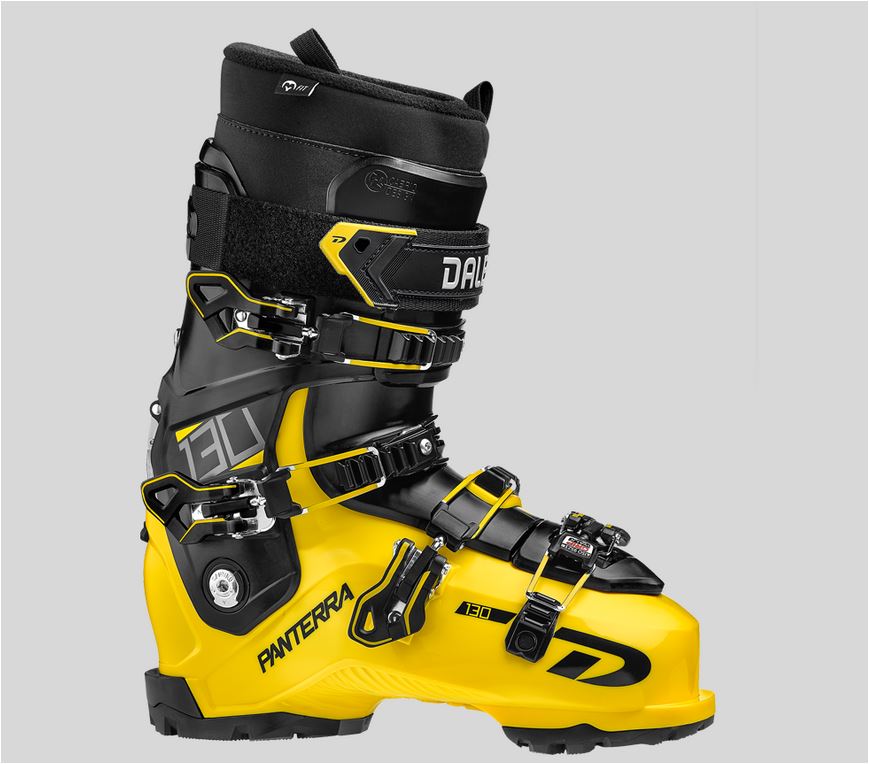 My husband, meanwhile, is trying the snazzy yellow updated Panterra 130. The new liner has a neoprene toe cap that helps keep feet warm while the flex ribbed tongue better adapts to the shell. That means he has better flex and rebound. I like that the bright yellow boots make him look fashion forward, which he's totally not.
Another plus: the company is targeting plastics waste with a new model applied to ski boot construction. Life Reskiboot means a take-back and re-use system from rentals for recycling, with the goal that ski boots will be manufactured from recycled plastics. They will be tested by skiers before being launched on the market.
The hope is to use about 90 per cent recycled materials, as well as to provide guidelines for the industry. Bravo!