By Eileen Ogintz
OCHO RIOS, Jamaica — It's hard to choose what to have for lunch… a Greek salad, Jerk Chicken, a burger… a shrimp BLT… calamari or maybe the special Jamaican meat patty that looks and tastes like an oversized empanada.
We're beach side at Sandals Royal Plantation Royal Grill, guests lazing on the beach in front of us, a resident kitty walking between tables and a tropical bird taking his measure among the beach chairs.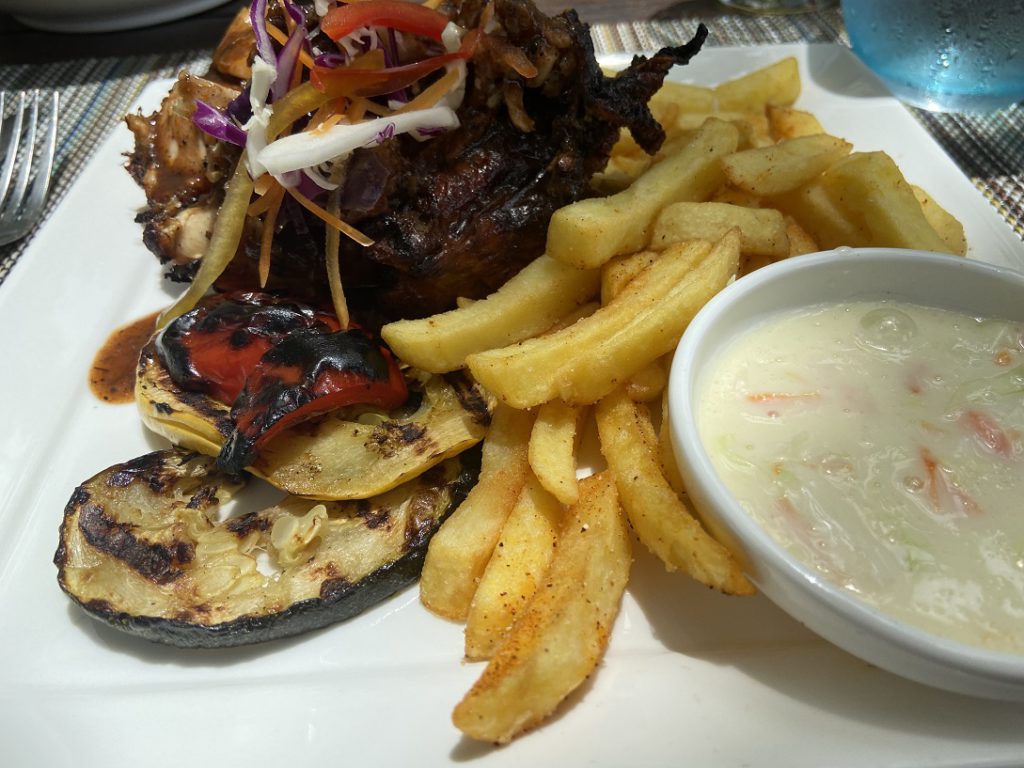 As this 74-room Sandals Resort in Ocho Rios is all inclusive, we don't have to decide on one dish—we order several to share. Why not have a second Red Stripe?
When the water was rough on our snorkeling expedition this morning, one couple opted not to get out of the boat. "I don't swim very well," the wife explained. "And we didn't pay extra for the excursion," the husband noted. "We can go tomorrow when hopefully it will be calmer."
Sandals is known for its diving program, which unlike at most resorts is included. We see guests doing learn-to-dive programs, especially popular this pandemic year, said Sandals Resort International's Group Watersports Director Michael Clarke. "Diving is a great socially-distanced activity couples can do together," he explained, noting that since the 18 resorts across the Caribbean have reopened, the dive teams have conducted nearly 1,000 courses at all certification levels, a 28 per cent increase from July-September 2020 as compared to 2019. In September 2020, there was an increase of completed courses by 57 per cent for entry level.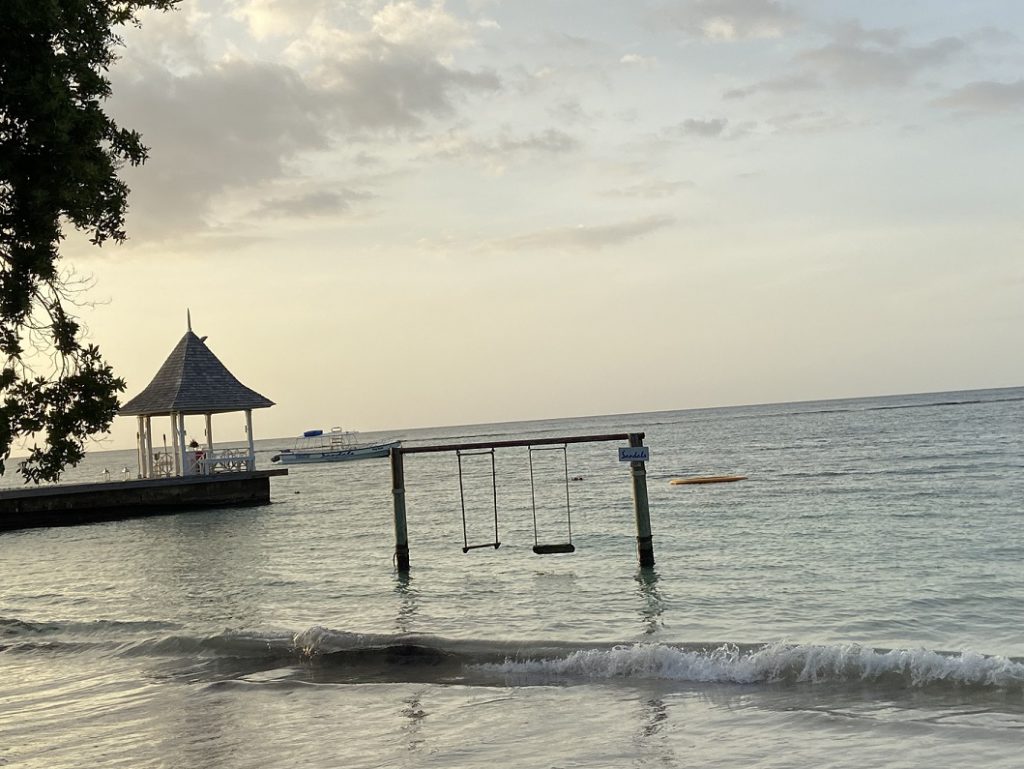 Clarke noted that Sandals and Beaches Resorts certify thousands of guests a year—more than 100,000 since their partnership with PADI began. "You can dive every day (except departure day)—twice a day with one tank, he said, adding that there are few places with better dive sites than the Caribbean, including Jamaica's Devil's Reef in Ocho Rios where the dive site is only a few minutes from the resort.
"Absolutely that diving is included is a huge draw for our guests," Clarke said, especially avid divers. We offer the most comprehensive diving program in the Caribbean and as a Sandals guest, everything from regulators, masks, snorkels, fins, tanks and expert guidance from our PADI certified dive professionals are all included."
Of course, there are plenty of other included activities—room service 24 hours, tennis, golf , sailing on Hobie Cats, paddle boarding, kayaking, snorkeling, evening entertainment and more.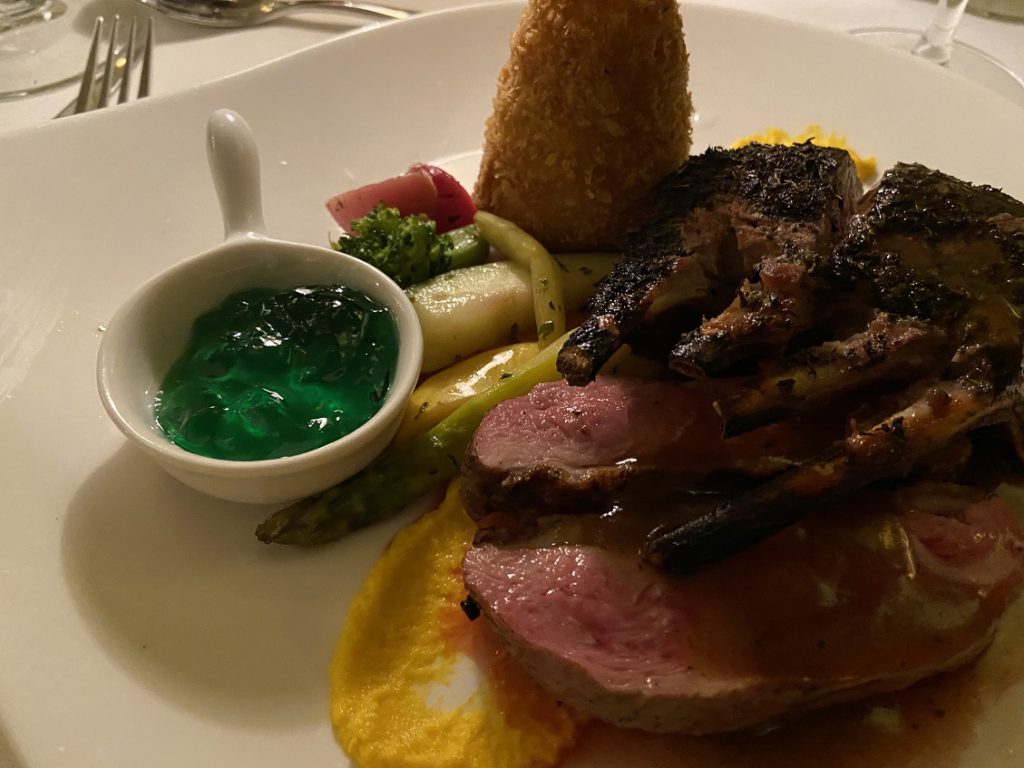 Last night we dined at the La Papillon French restaurant and again when we couldn't choose between Duck Bigarde (with an orange sauce) or Carre D'Agneau (rack of lamb) our waiter encouraged us to try both. There was also Grilled fish and shrimp, Filet Mignon, Bouillabaisse fish stew and more. No need to worry about whether to order a second bottle of wine… that was included too as were the multiple appetizers—Escargot, onion soup, pan seared scallops, salad and even Foie Gras. Yum!
Good thing I slept through Breakfast!