It's still fun and you always learn something new
By Eileen Ogintz
We could hear the howler monkeys—boy could we hear them howl—on a jungle walk on the Monkey River near Placencia, Belize. But they were hard to spot in the tree canopy above, sun blazing through.
The manatees only poked their noses out of the water for a second or two. And when we were snorkeling off a tiny strip of land called Silk Cay, the current was so strong it was hard to stay in one place to look at all the fish.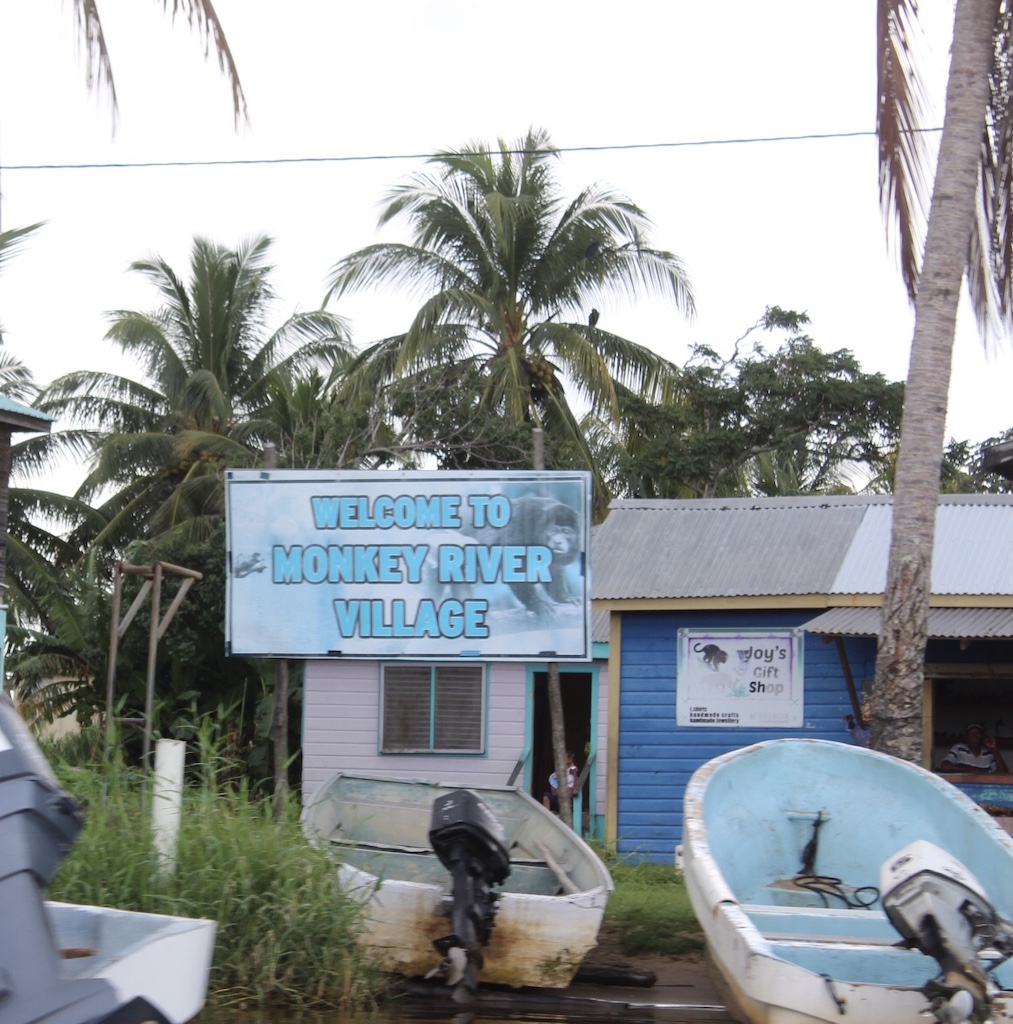 But so what? We did manage to spot more than two dozen species including an octopus–a rare sighting, according to our guide, Stephen Lopez, from Placencia-based Go Sea Tours that offers snorkeling as well as diving and learn-to-dive trips.
We have been staying at the Naia Resort & Spa outside Placencia in a beach front bungalow as part of a beach and jungle package with Chaa Creek Resort inland. The trip was made all the easier with new non-stop flights from Denver on Frontier Air. (They also have new flights to Belize from Orlando.)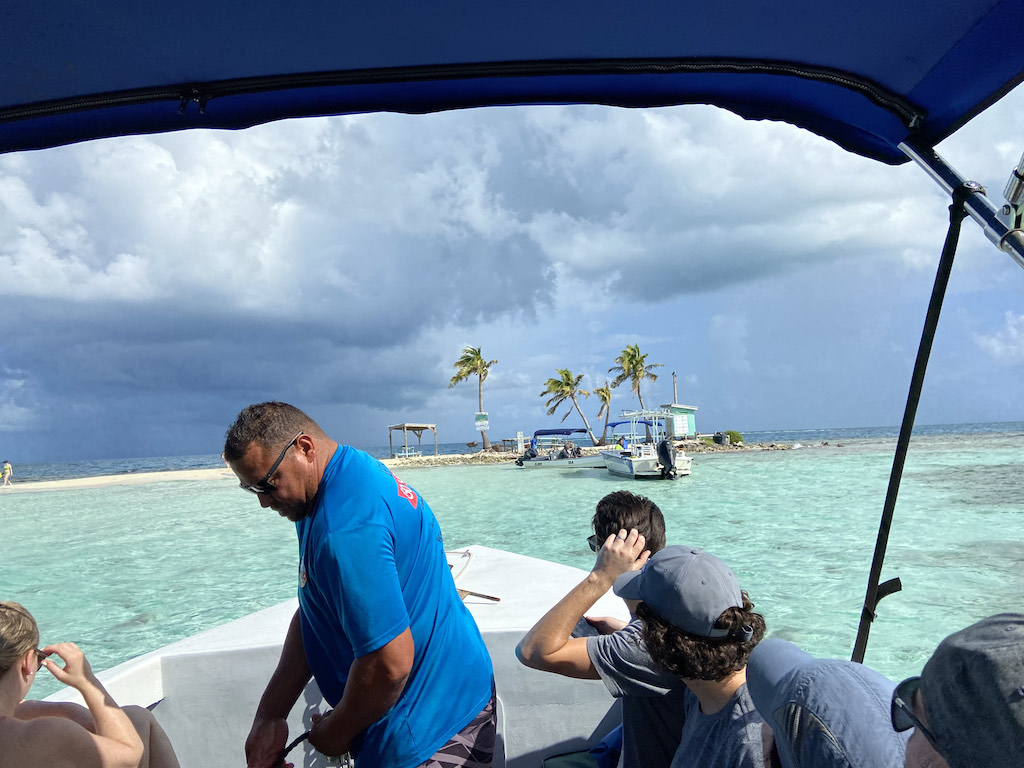 But I learned yet again, trying to see wildlife, whether in the water or the jungle, is not like seeing them at a zoo, aquarium, or SeaWorld. They don't come out on cue. "It's kind of like fishing," my husband Andy Yemma suggested. "It's called fishing, not catching because you don't know what you will get, if anything. But it's still fun and you always learn something new."
Another thing I learned was — especially during Covid Times — it's important to ask more questions when you book an excursion. Both of ours had more people than I was comfortable with – 15 on the small snorkel boat and 19 on the Monkey River Tour.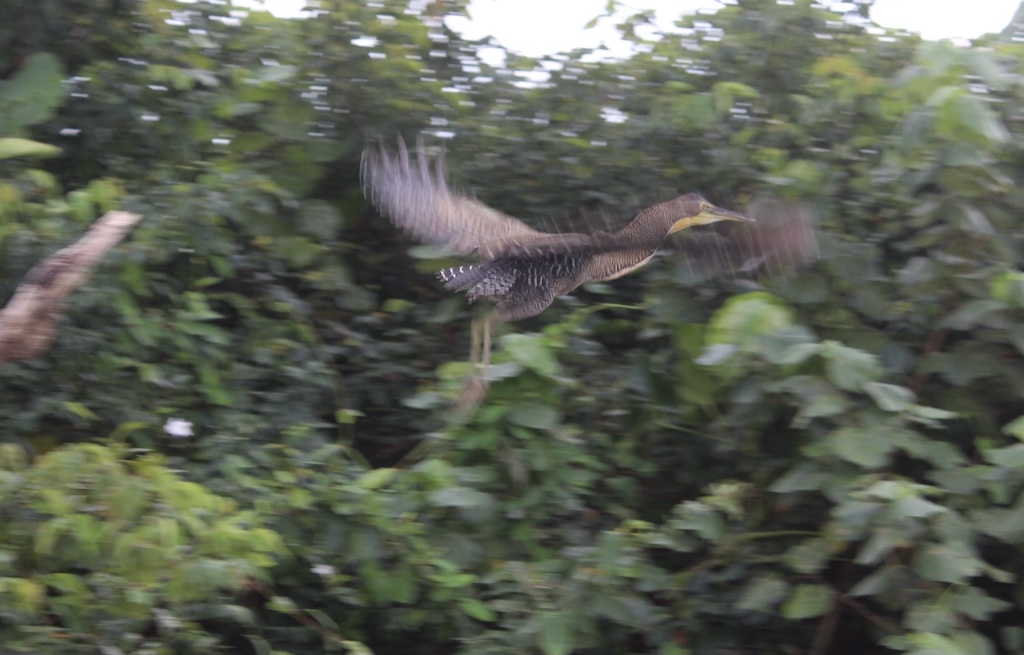 The Silk Cay, only about the length of half a football field, was welcoming snorkelers coming and going all the time we were there. It is part of the Silk Cay Marine Preserve, 22 miles east of Placencia and part of the main Barrier Reef of Belize, the second largest in the world.
But it was a rough ride out and rough as we made our way around the island. Yes, I should have asked more questions.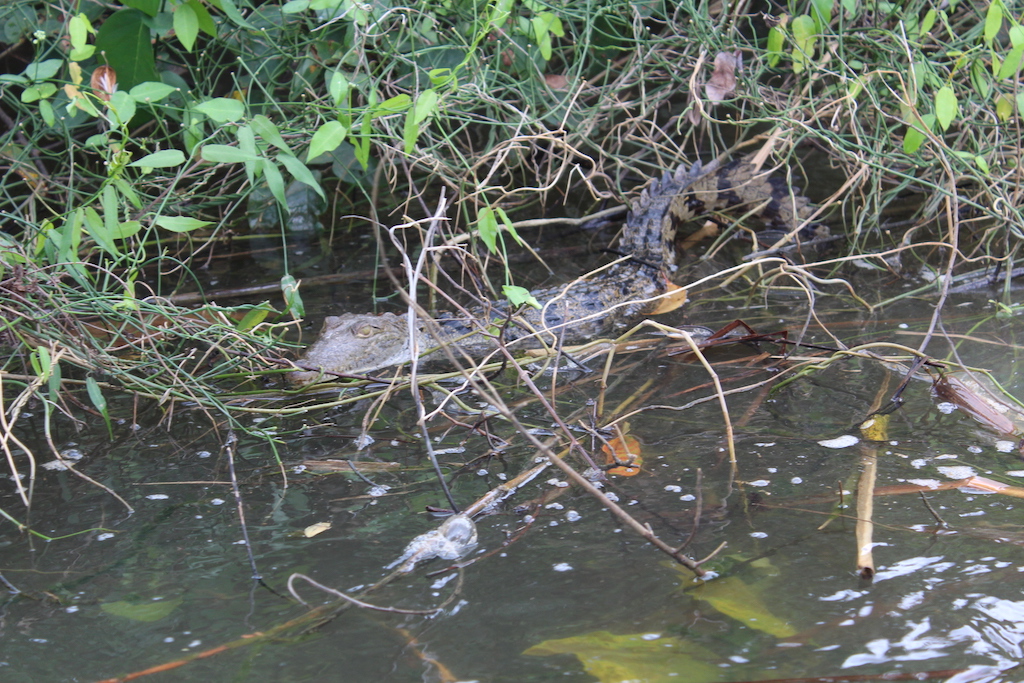 Terry Garbutt, our engaging guide on the Monkey River trip, actually grew up in the town (population 200) town of Monkey River, where internet didn't arrive until last month. "I haven't seen my 15-year-old son since then," he joked. They only have had electricity since 2008 and running water since 2002. He told us of having to go to the river to fetch fresh water for his mom before school.
He tried his best to show us area birds and animals — Blue Heron and Tiger Heron. We luckily spotted a baby crocodile, maybe 3 feet long now, that will grow to be 14-feet. We saw Osprey and bats (there are 69 different species of bats in Belize).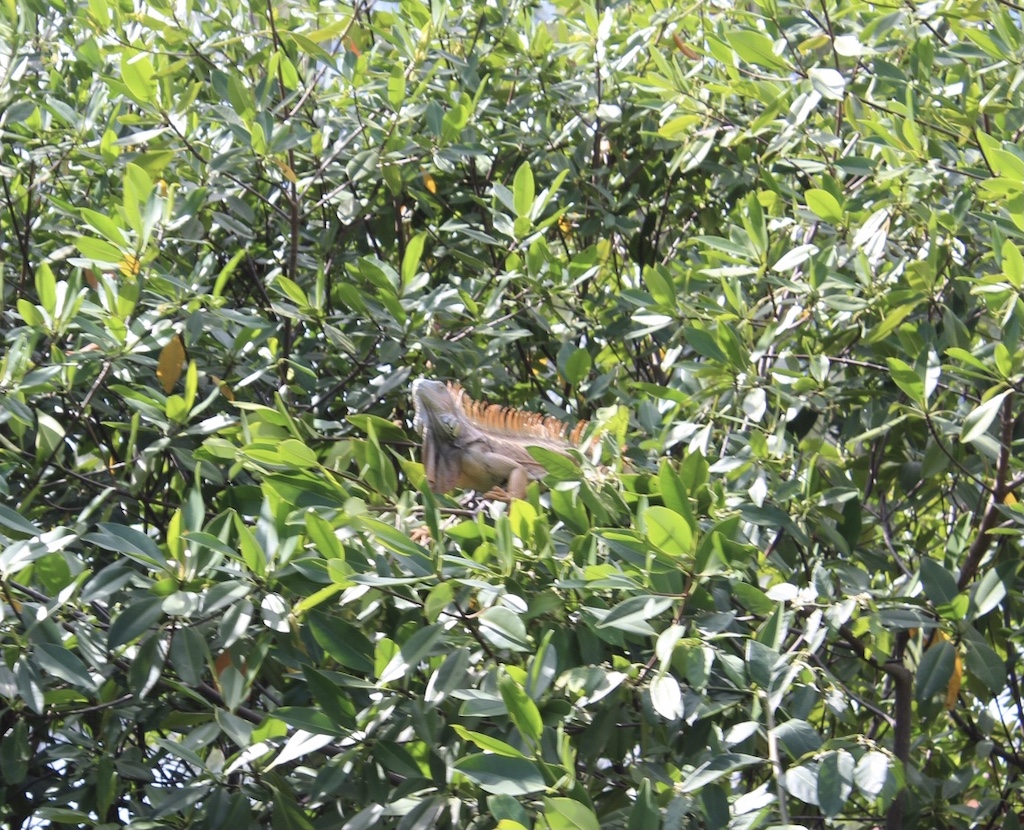 We have lunch at a small restaurant once owned by Garbutt's late mom and now run by his brother's family—delicious fresh fish called snook from the river, rice and beans, all washed down by a local Belikin beer.
"Belize is more authentic than Cancun," said Dane Depew, here from St. Louis with his wife Nikki and young sons aged two and eight. Their younger son fell asleep traipsed through the jungle with us to look for monkeys, then fell sound asleep on the ride back to lunch. He slept on the table while the family ate lunch and talked with us.
That everyone speaks English in Belize (which once was British Honduras), is nice and US dollars are taken everywhere was a decided plus.
Nikki Depew said it was a good lesson for her sons when they discovered there was no McDonald's –and internet was spotty. It made them get off their devices,' she said. "And that is so good. Their imagination gets bigger."
Eli Depew, 8, even gave the fish lunch decided thumbs up. Who needs a cheeseburger?