By Eileen Ogintz
THE RESORT AT PAWS UP, Montana (June 30, 2020) — As soon as our Paws Up fly-fish guide, Matt Spangler, looks at the muddy river water, he knows the score.
It has been raining nonstop and muddy water means the fish can't see the artfully made flies he has tied on to our poles.
Still, he works hard teaching us and we have a go as we float four miles or so down the Blackfoot River, getting colder and wetter. The fish are nowhere to be found. At least we saw a nest full of Ospreys and a bald eagle.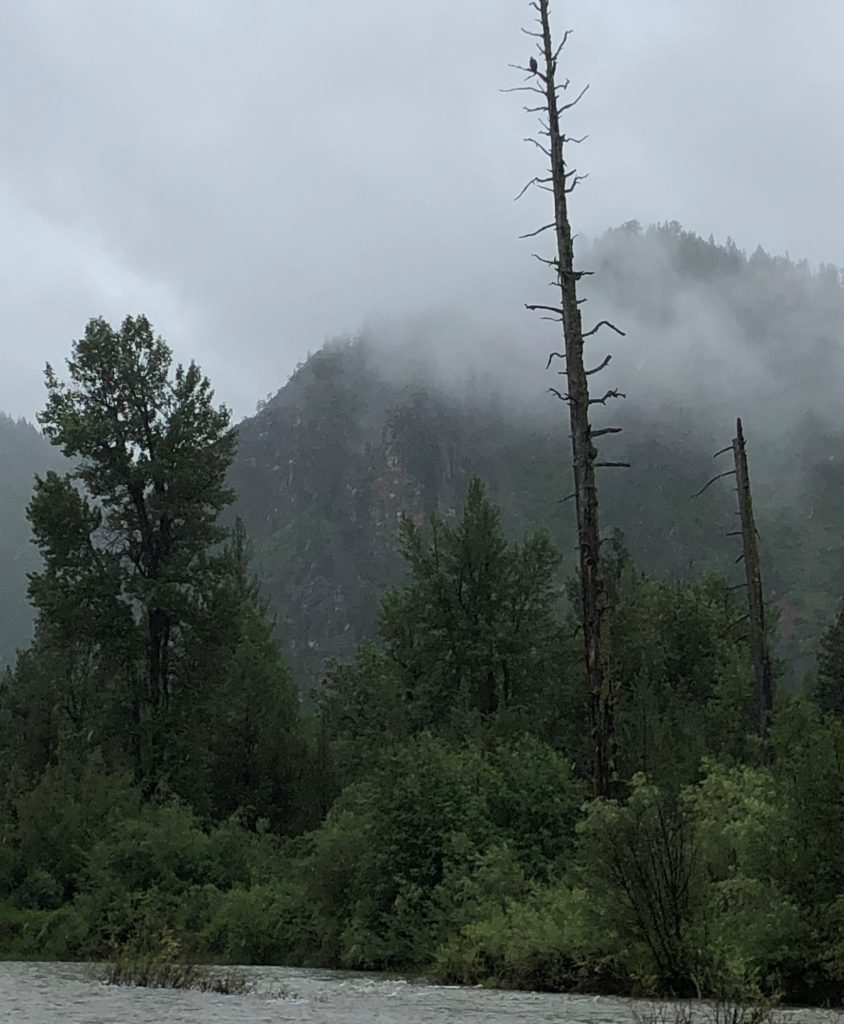 Finally, about an hour and a half before our fly-fishing trip is supposed to end, he suggests we call it a morning. We readily agree as we are soaked and cold. Sometimes you just need to know when to quit.
Other times, you just soldier on as we did horseback riding and riding ATV vehicles some 15 miles to Montana's well preserved ghost town Garnet—a mining town in the late 19th Century.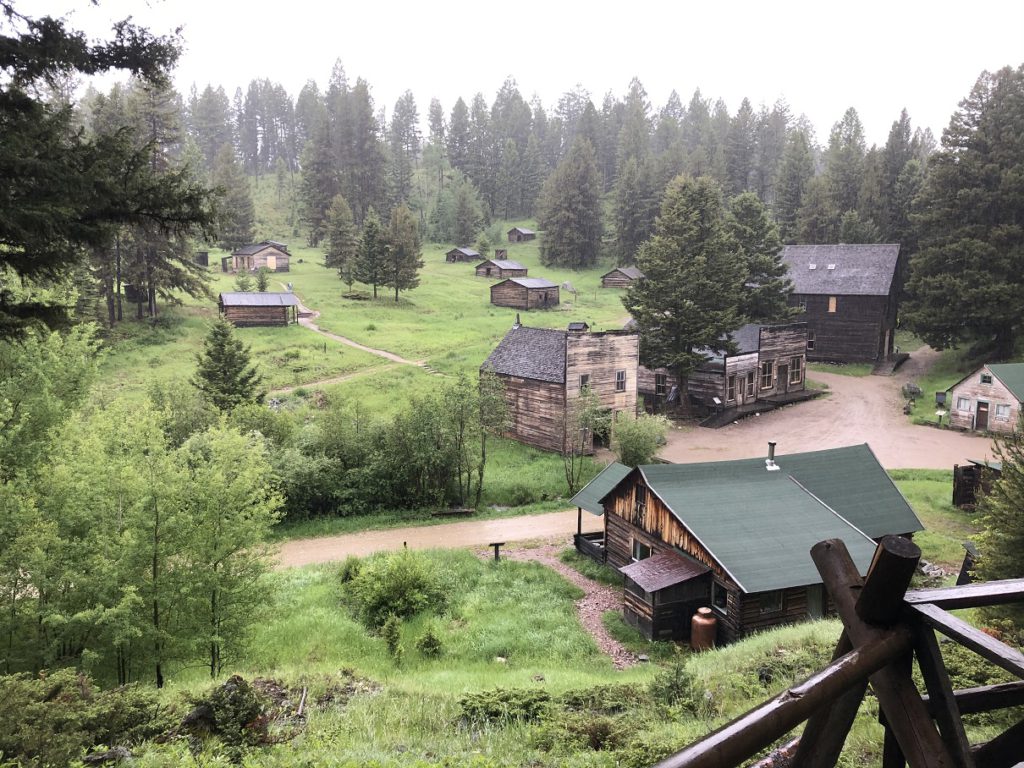 "Horseback riding was a little cold but still fun in the rain," said Sydney Jennings, 10, here from Louisville with her family and some friends.
"I liked the ropes course but it was a little more slippery in the rain," added her older sister Parker, 14, who has been spending part of her days here at Paws Up at a zoom arts camp rather than being there in person, her mom said.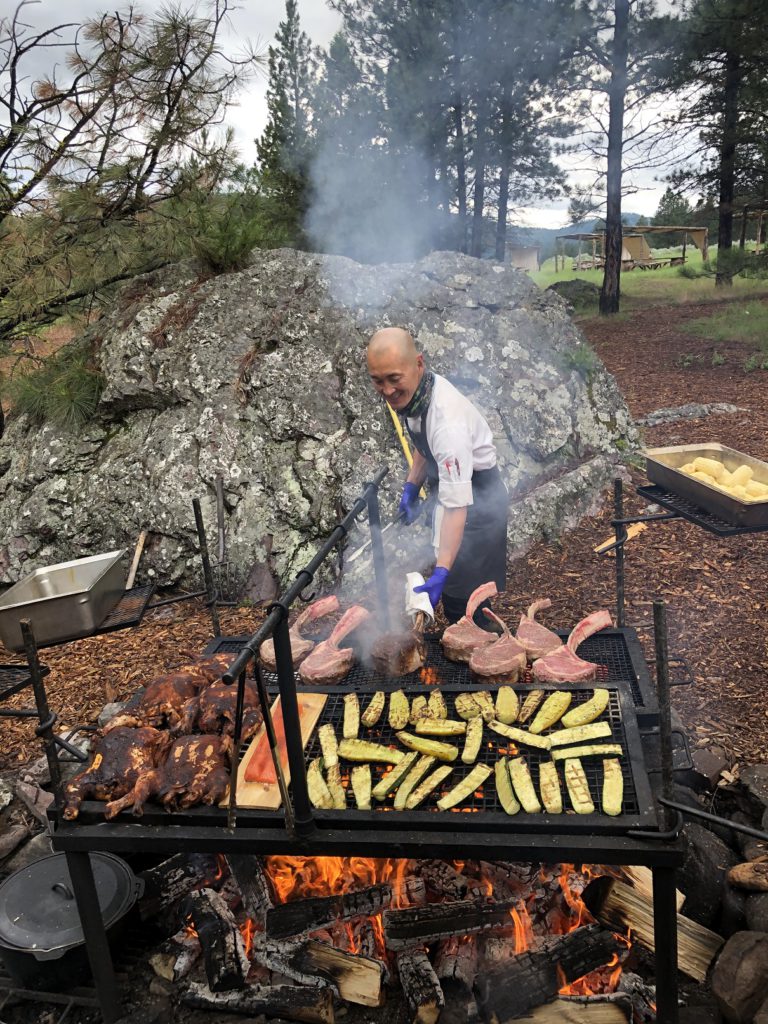 "This is a fabulous experience," said their mom Rebecca Jennings. "There are so many things here that they couldn't normally do at home," she said.
That includes sleeping in the sumptuous tents with their big comfortable beds and bathrooms complete with heated floors, and trying axe throwing at the chuck wagon dinner.
The rain had let up enough so that the weekly Chuck Wagon dinner could be held outside, though it was still damp. There was the guitar-playing cowboy, axe throwing and archery as families milled around.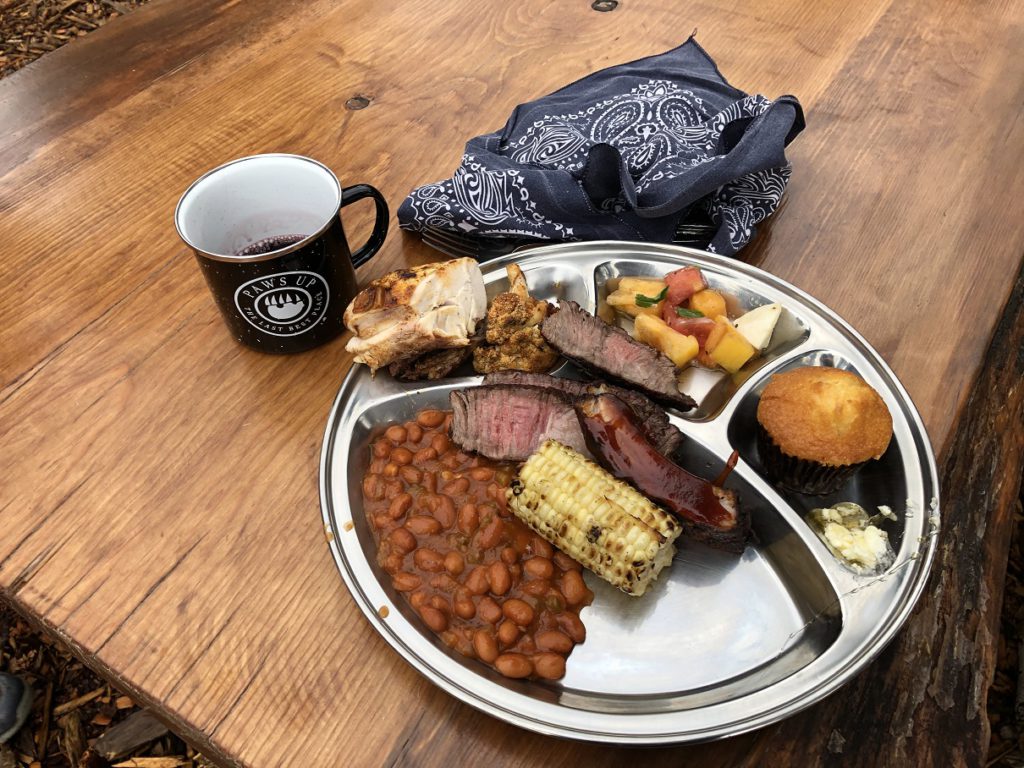 And what a feast. "The fun doesn't stop because of a little rain," said the smiling Paws Up executive chef Sunny Gin, who was cooking "Tomahawk" steaks, salmon, ribs, whole chickens, hot dogs and even tofu over an open fire. There were corn muffins, salads—heirloom tomato and spinach and strawberry—baked beans, corn on the cob, grilled veggies and carrots and celery with dip, and fruit cobbler for desert with huckleberries — as this is Montana, after all — and the fixings for s'mores (have you tried s'mores with Reese's pieces?).
A grilled cheese sandwich even was made for one picky young eater.
We had planned to spend a little time at our Pinnacle Camp Pavilion where we could relax next to the giant fire while our camp butlers served us drinks. But the long day in the rain took its toll.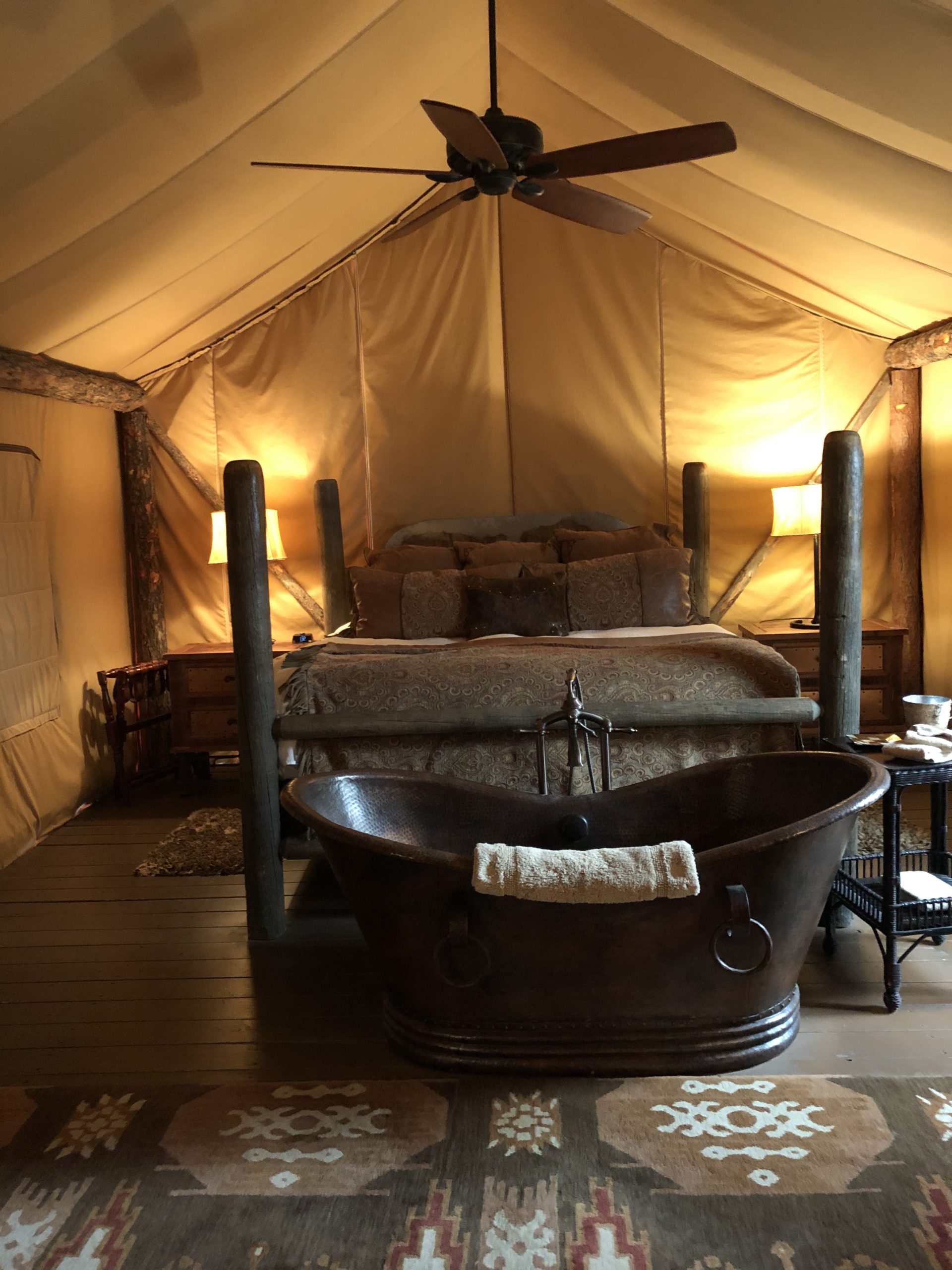 A hot bath—yes our cabin has a bathtub! And we collapsed in bed—happy we didn't let the rain stop us—too much anyway.