By Christopher Morales, Taking the Kids Correspondent
NEW YORK — Scholars of the nationally recognized program A Better Chance of Westport (CT) recently visited New York City and they were told they were going out for an adventure. Little did they know that they just signed up to be New York City's newest private investigators.
After being e-mailed to meet a man named Crowley between University Place and Broadway, the scholars approached a man in a wheelchair.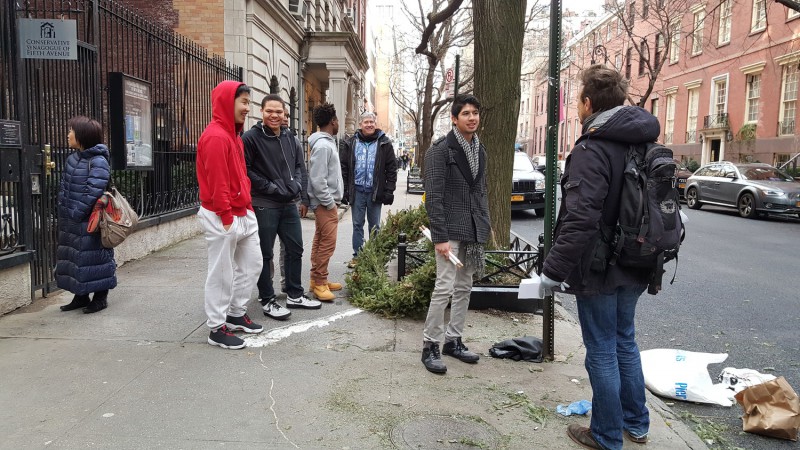 Debriefing was moved to a local restaurant: Trece Mexican Cuisine & Tequila Bar.
Despite the lingering smell of delicious Mexican cuisine, the moment was cut short when this man revealed his identity: Crowley Zeke. With apparent sadness, Crowley explained that his roommate, Delilah, has been kidnapped. With a magnifying glass, a pair of binoculars, a sock with a phone number, and a map of Greenwich Village, it was up to us to find Delilah.
Our mission led us to meet different people who were connected to the mystery, and they would provide us with clues, phone numbers, and meetings at legitimate businesses nearby. One of these businesses was La Lanterna di Vittorio, a cafe in Greenwich Village. Accomplice the Show: Greenwich Village advertised that a ticket included two drinks and a snack, and one of the drinks (non-alcoholic of course for we minors) was served here while we met with another person linked to the case.
"The Leo" is advertised as a cappuccino drink mixed with amaretto and covered with whipped cream. Although it was tempting for the adults, the private investigation team reserved to a virgin serving of "The Leo"–the case had to be solved!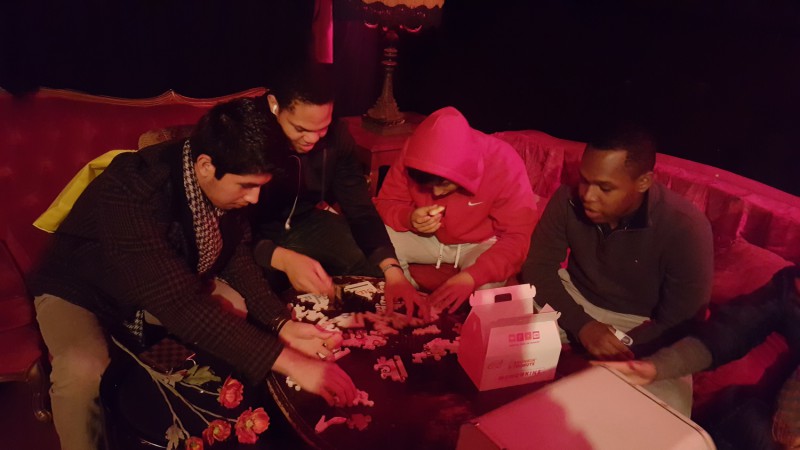 As the Sun was coming down, time was running out for this team of sleuths to find the culprit. In the end, one clue led us to the end of a rainbow: Madame X, "the sexiest bar in New York City." Welcomed by a hostess named Gretchen, who later disappeared with a broom to the upstairs, handed us a puzzle plus some Dunkin' Donut Munchkins. Everything was coming together and little did we know it, Delilah was found safe! She wished to reward us, but she was gone again to live free, leaving her red heels instead.
Storyline sound familiar? This warped version of The Wizard of Oz was definitely not what we expected, but it was quite the adventure.
"I thought it was a cool, unique experience–one that I've never had before," said Adrian Belvitt '16, a scholar of A Better Chance. "Initially, I thought that Tim 'Sketchy' Woodward was the culprit because he had much to say about the situation–he was that type of guy."
Another case declassified by the private investigation team made up of A Better Chance scholars.
Christopher, who is from Los Angeles, is a senior in high school with the A Better Chance of Westport program.