Whether you're on a road trip, camping or around the house, you can enjoy your favorite flavors of coffee with these products from Wacaco. Just bring your own grounds and hot water.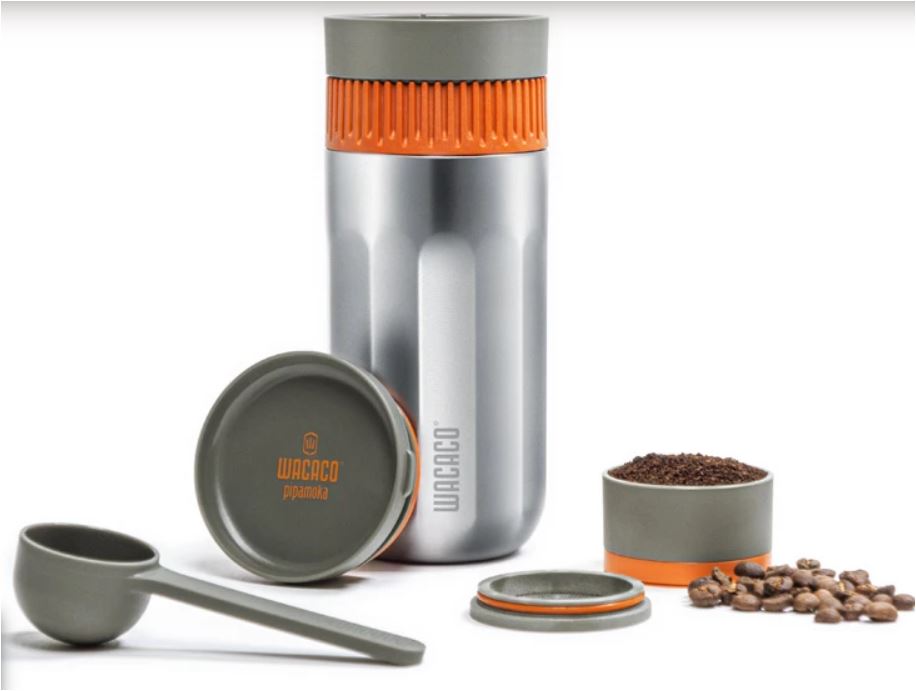 The Pipamoka — Bring your favorite coffee grounds with you so you're always ready to refuel with your preferred brew. You might like to try convergent coffee like a cafe au lait. The short pressure brew time allow you to extract a full-flavored cup with balanced acidity. The stainless steel vacuum insulated Pipamoka mug keeps your coffee hot for hours. The stainless steel micro-filter is re-useable, meaning there is no excess waste created from having to use one-time-use paper filters. And it weighs less than one pound (empty).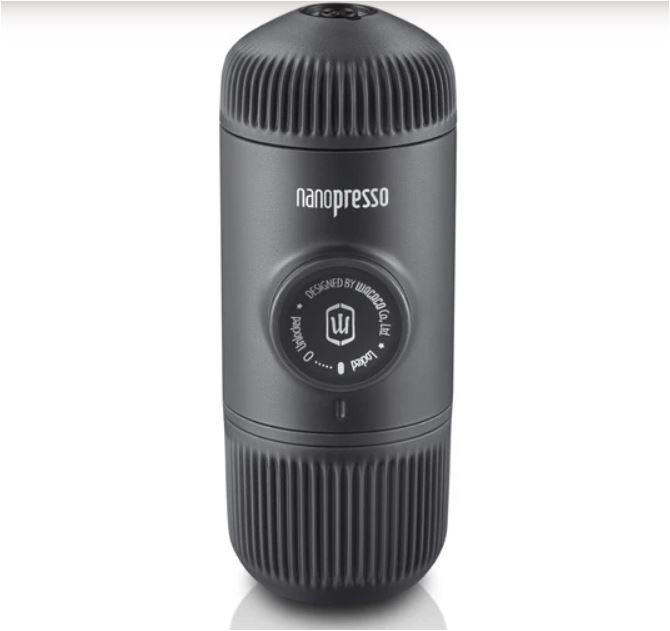 The Nanopresso is packed with new features and capabilities, which will drastically improve the way you prepare your favorite coffee. Built around a newly patented pumping system, the Nanopresso is capable of reaching, with the help of your hands, a maximum of 18 bars (261 PSI) of pressure for unparalleled coffee extractions qualities. The Nanopresso works best with finely ground coffee that is tamped hard. After each shot, Nanopresso maintenance takes only a few seconds. When necessary, the components of the portafilter are easily separated for deep cleaning.